Strawberry season gives us the opportunity to enjoy all kinds of desserts with this fragrant berry. As an example, a biscuit with strawberries, the recipe for which is offered below.
The crumbly shortcrust pastry and juicy bright red strawberry filling are the perfect combination in this pastry. Moreover, the dough is thin, and the layer of filling is quite impressive. While the biscuit is baking, a delicious aroma spreads throughout the house, which no one can resist.
Ingredients:
For test:
Wheat flour – 200 g.
Sugar – 5 tbsp. l. (no slide).
Butter – 100 g.
Cold water – 2.5-3 tbsp. l.
For filling:
Strawberries – 300 g.
Sugar – 3.5 tbsp. l.
Corn starch – 2 tsp
You will also need baking paper.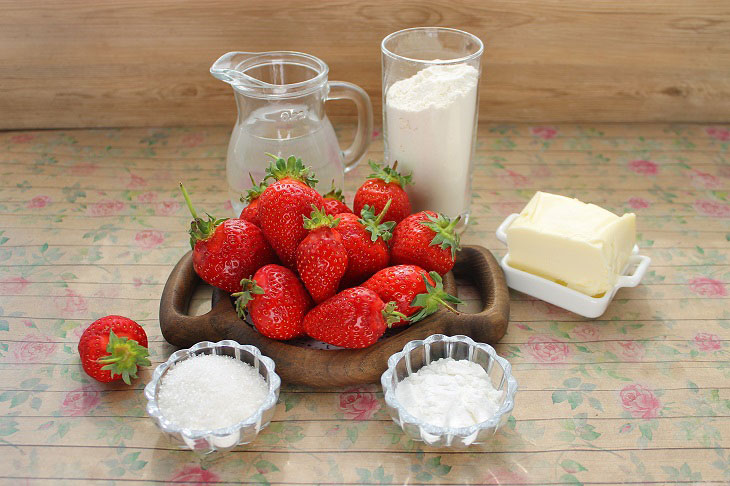 How to cook:
1. Place the required amount of water for the test in the refrigerator.
Rinse the strawberries and place them on a paper towel to dry.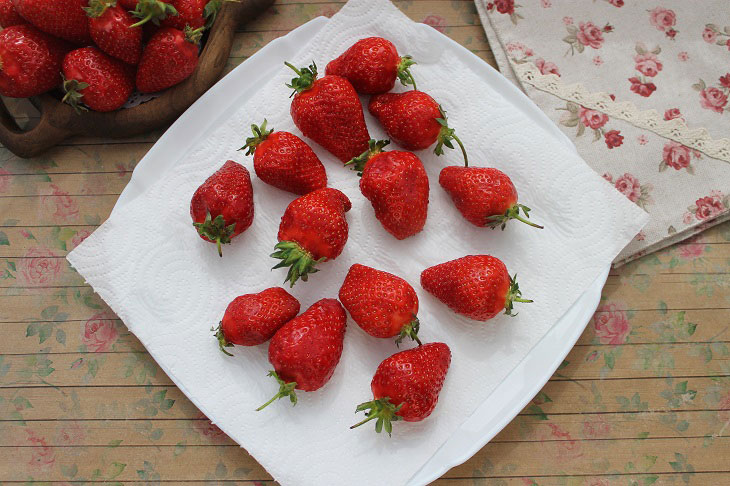 2. Sift the flour into a bowl.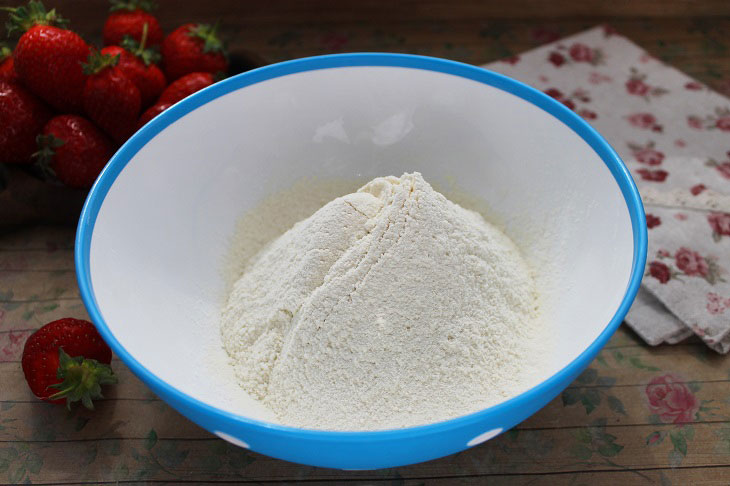 3. Add sugar.
You can use brown sugar in both the dough and the filling.
Mix dry ingredients.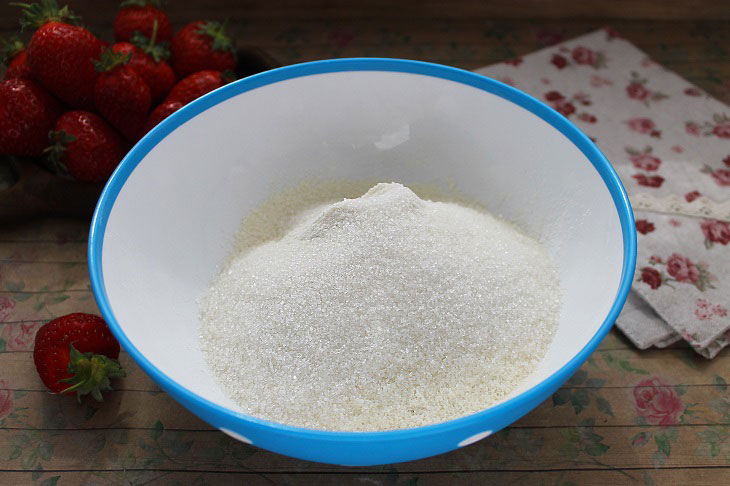 4. Lay out the cold butter.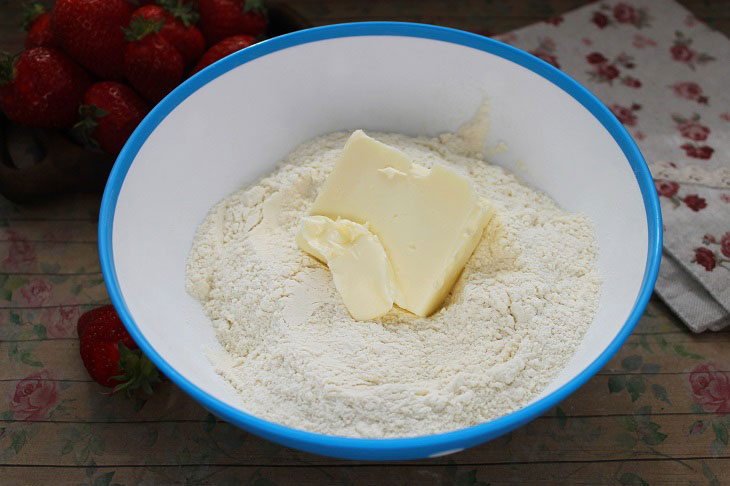 5. Chop everything into small crumbs. This can be done with a knife or fork.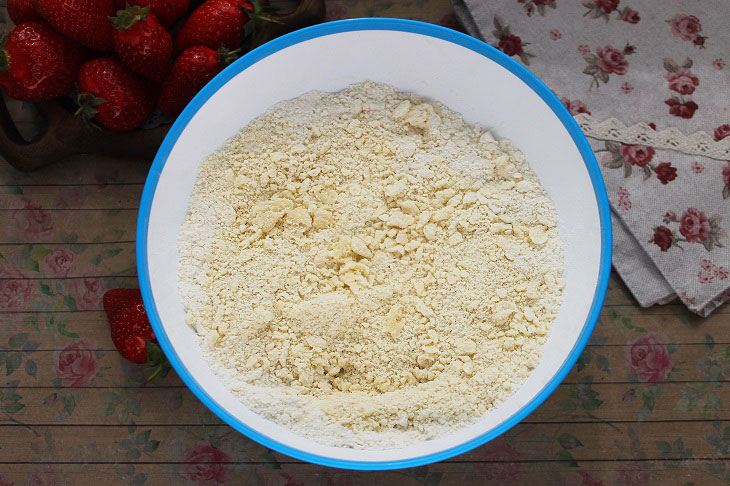 6. Pour in ice water.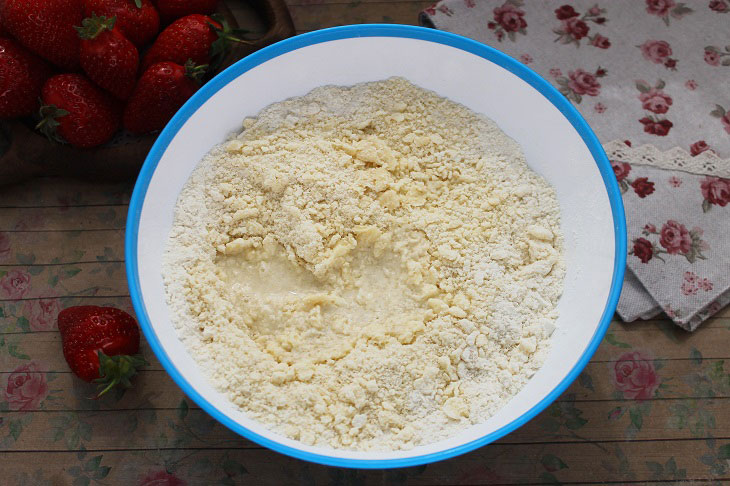 7. Knead the dough, roll it into a ball and put it in a bowl. Place the bowl in the refrigerator for 20 minutes.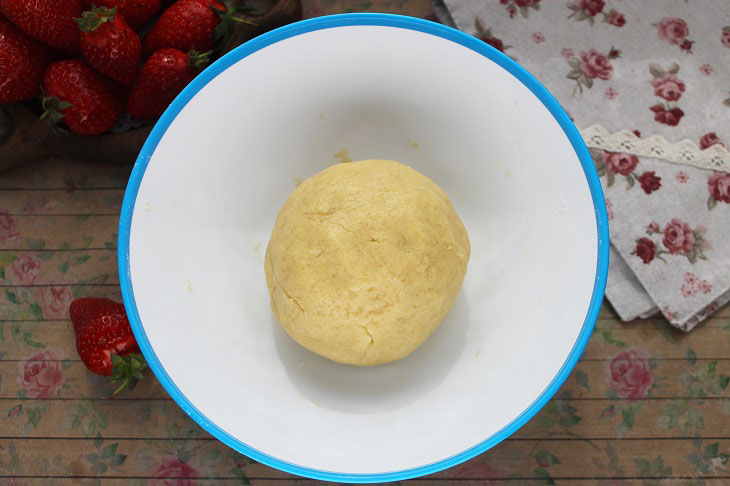 8. In the meantime, prepare the strawberries for the filling. Free the berries from the tails. Cut each into 4 parts – this applies to large berries.
If you purchased small strawberries, then it is enough to cut the berries into halves.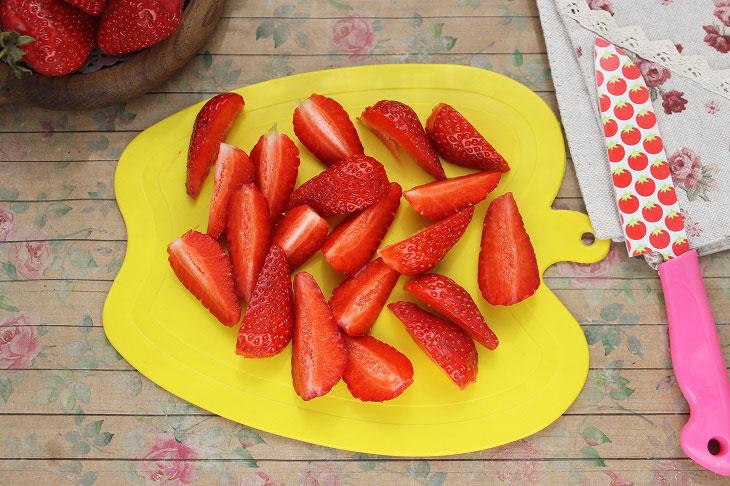 9. Prepare a sheet of baking paper that matches the size of the baking sheet. Roll out the dough on it into a round layer about 4-5 mm thick.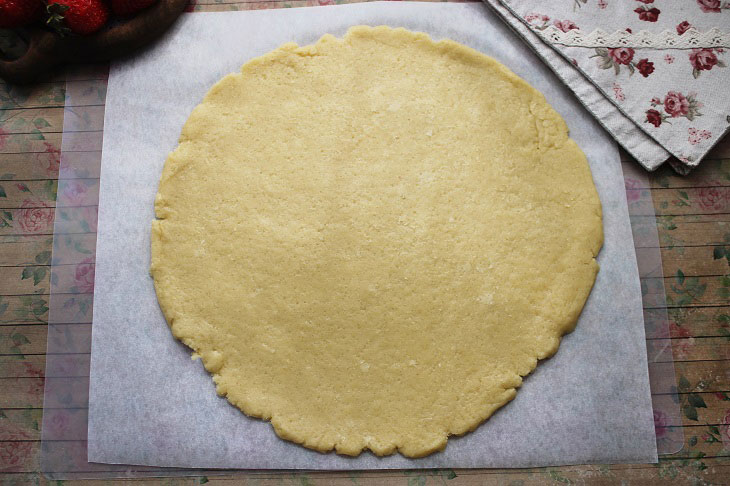 10. Sprinkle the dough with starch.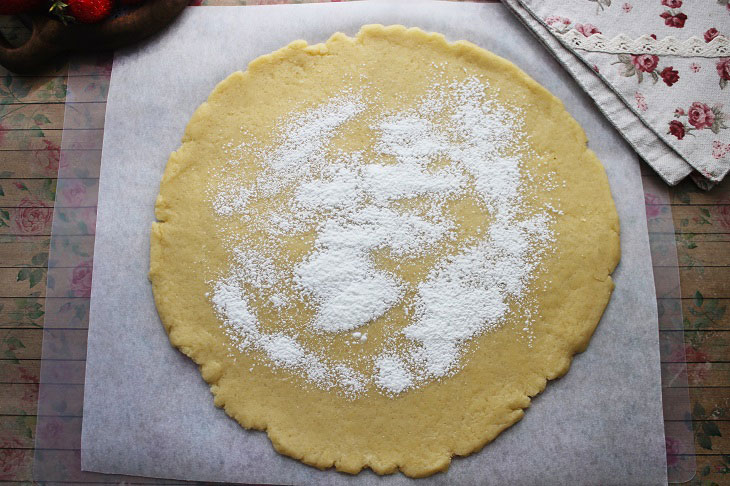 11. Lay out the strawberries, leaving the edges of the layer free – about 2.5-3 cm.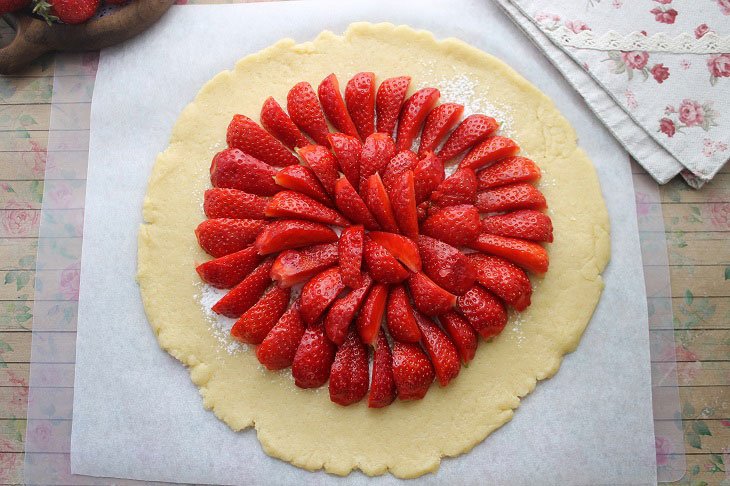 12. Sprinkle strawberries with sugar – 3 tbsp. l.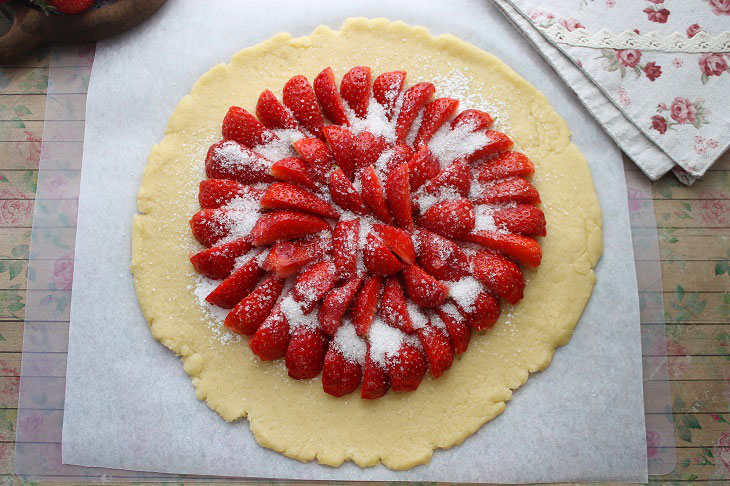 13. Pinch the edges of the dough to the middle.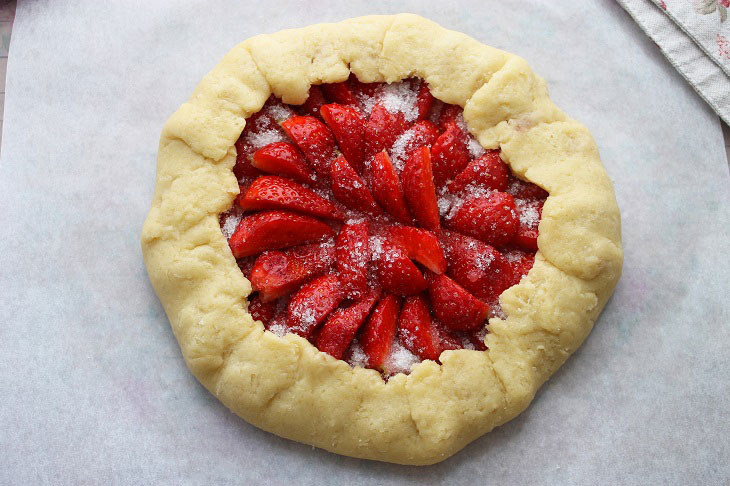 14. Using a pastry brush, brush the edges of the dough with water and sprinkle with the remaining sugar.
15. Preheat the oven to 180⁰ C.
Carefully transfer the parchment with the biscuit to a baking sheet and place in the oven. Bake for 40-45 minutes.
After the specified time, remove the fragrant strawberry biscuit from the oven and let it cool. Then cut into serving pieces. You can sprinkle the biscuit with powdered sugar and decorate with mint leaves.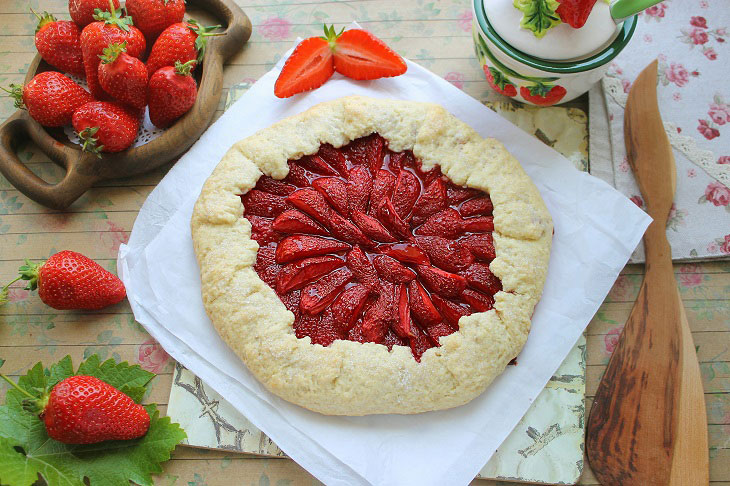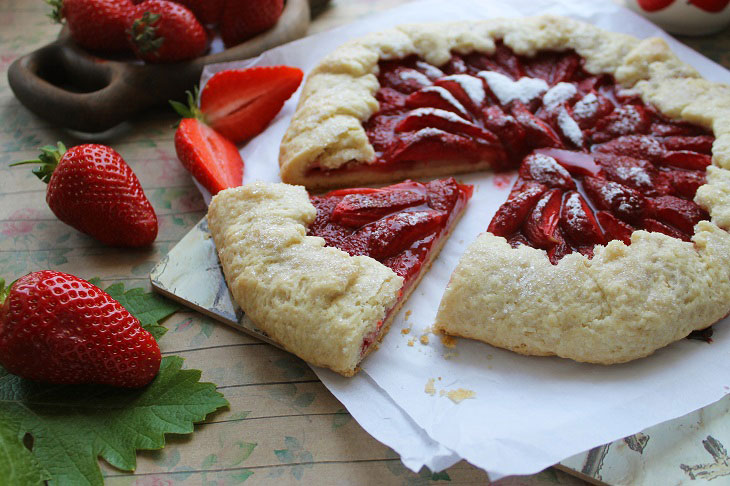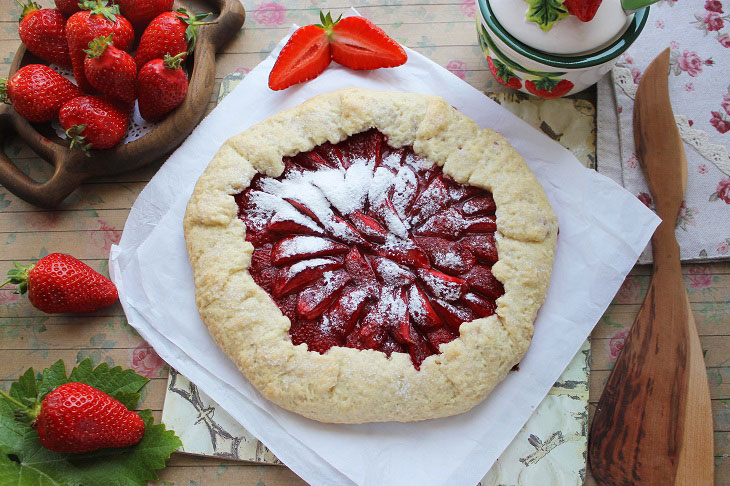 Enjoy your meal!