Mango and banana smoothie is a delicious and incredibly healthy drink, which is preferable to drink immediately after preparation. It is very convenient to use an immersion blender and a large glass, a blender with a bowl will also work.
To get a really tasty smoothie, you need to take ripe fruit. And if they are also sweet, then you can do without sugar. Mint leaves will give the drink a characteristic refreshing note.
Ingredients:
Banana – 1 pc.
Mango – ½ pc.
Mint – 4-5 leaves.
Yogurt – 250 ml.
Sugar – 1 tsp
How to cook:
1. Banana and mango must be peeled. In the case of mango, it is advisable to "arm yourself" with a small sharp knife. You also need to cut a flat b1. Cut fruit pulp into small pieces.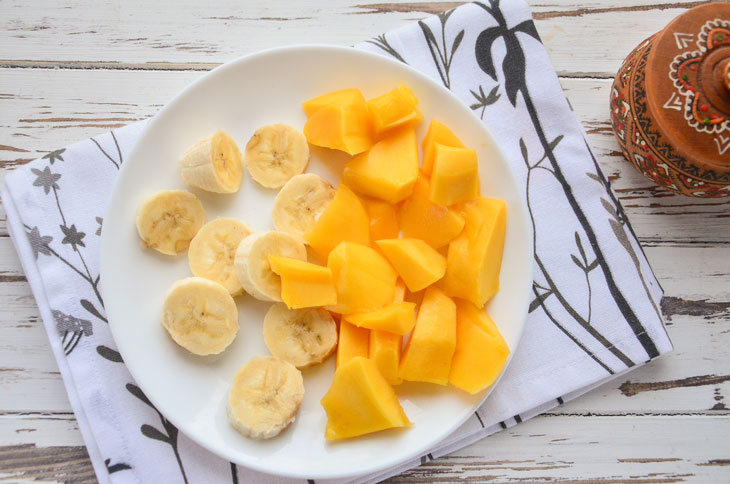 2. Place fruit in a tall glass. Send clean, dry mint leaves of any variety there.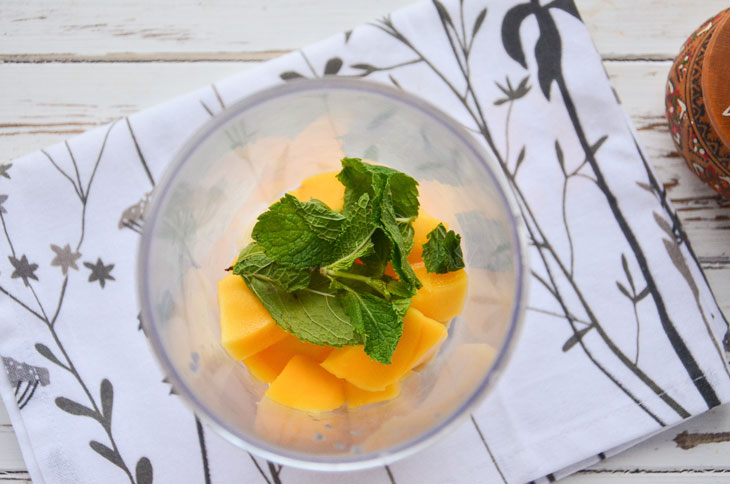 3. Pour yogurt into a glass, always fresh and any fat content. There are no special requirements for additives – they can be (fruit, berry) or absent. You can also use a classic fermented milk product with sugar.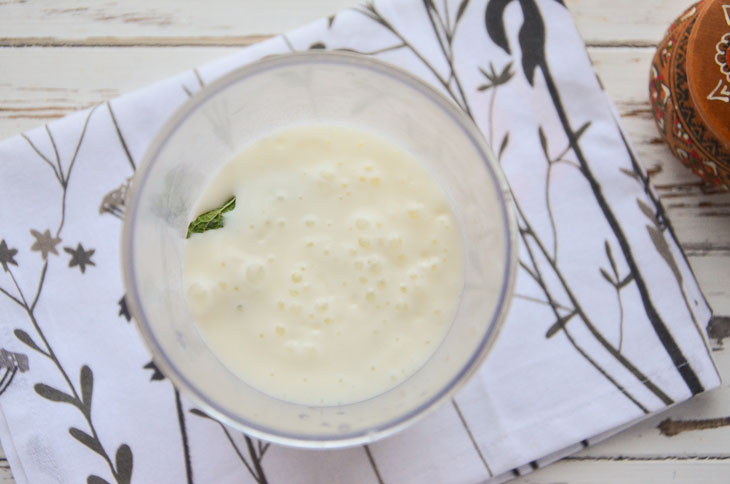 4. Grind all the ingredients with a blender until the drink acquires a homogeneous structure.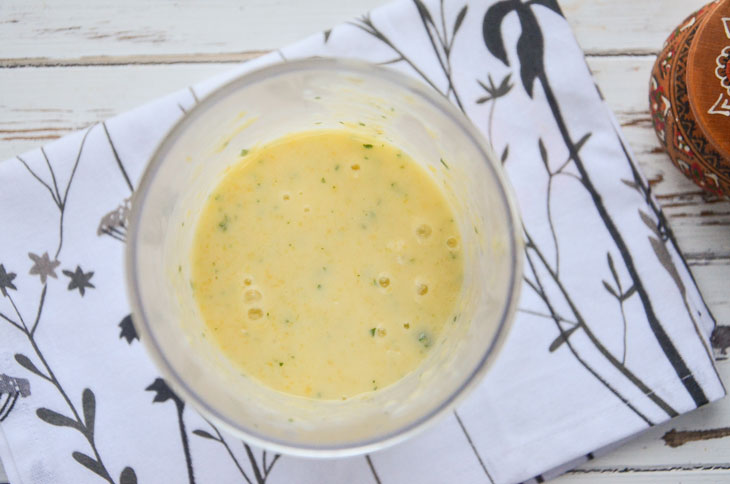 5. Pour smoothie into glasses and serve immediately. After a while, the smoothie may delaminate.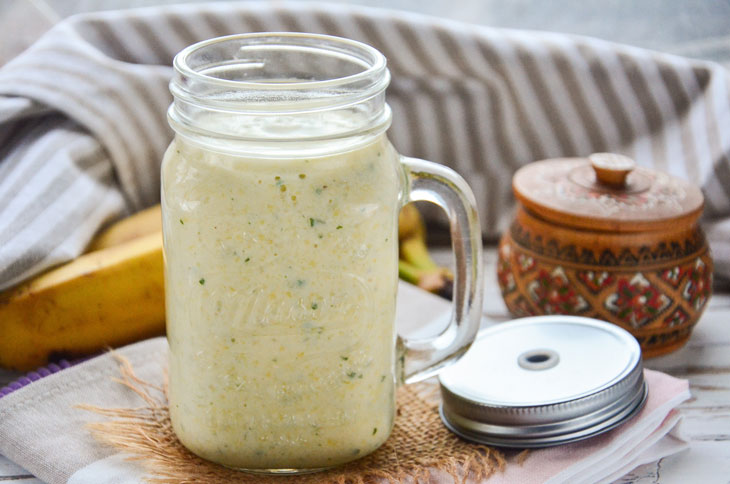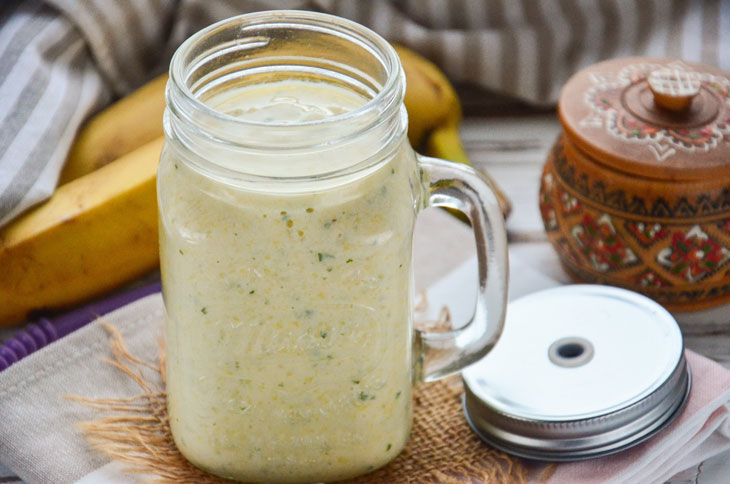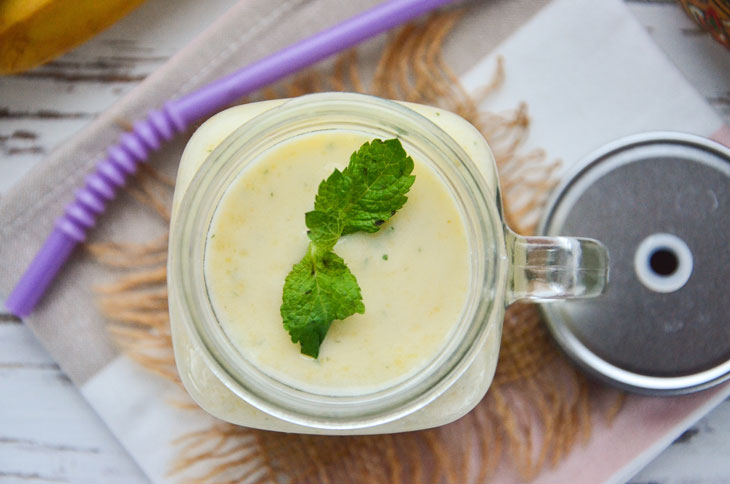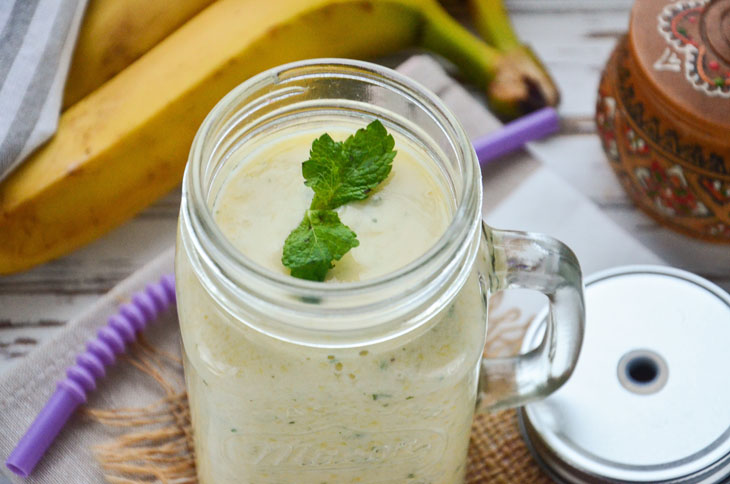 Bon appetit!