Ahead of us are numerous solemn events of a series of winter holidays with plentiful feasts. Each hostess tries to please and surprise guests. Preparation for the festive table begins with thinking through the options for slicing for the meat plate.
We offer to prepare a marble roll, which will be an excellent alternative to purchased sausages. The recipe is not troublesome, the products are available and not expensive. The dish looks appetizing on the table, and the natural composition guarantees complete safety of the use of the roll.
In the recipe, you can use the meat parts of chicken duck or turkey. Fillets, thighs or drumsticks without skins will do. The taste and appetizing appearance of the dish depends on the set of spices. Fenugreek, turmeric, paprika, thyme are suitable for the roll. For a savory taste, add fresh garlic and hot peppers, if desired. In order for the roll to freeze, use gelatin. To bake the product, you will need a sleeve and foil.
Ingredients:
Meat of a quarter of a chicken – 200 g.
Chicken fillet – 200 g.
Salt, pepper – to taste.
Gelatin – 15 g.
Hard cheese – 100 g.
Garlic – 5 g.
Paprika – 5 g.
Nutmeg – 3 g.
Fenugreek – 3 g.
Garlic granulated – 3 g.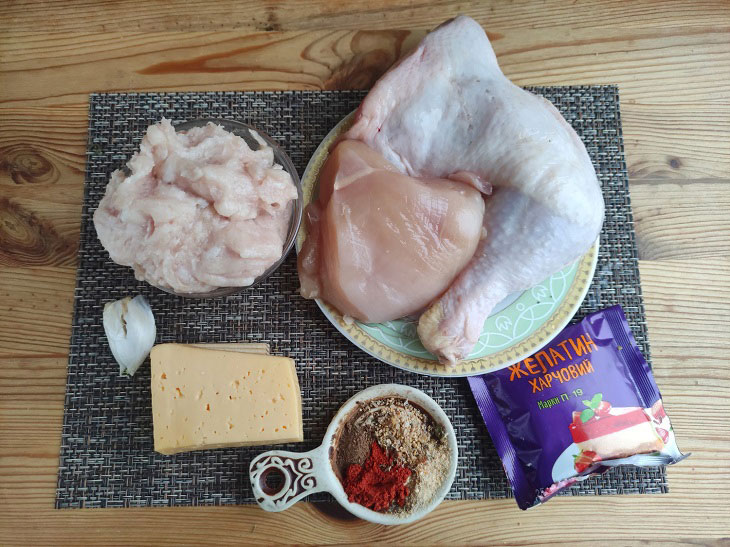 How to cook:
1. Rinse the chicken fillet in water, dry with a towel and cut into small pieces with a side size of about 1 cm.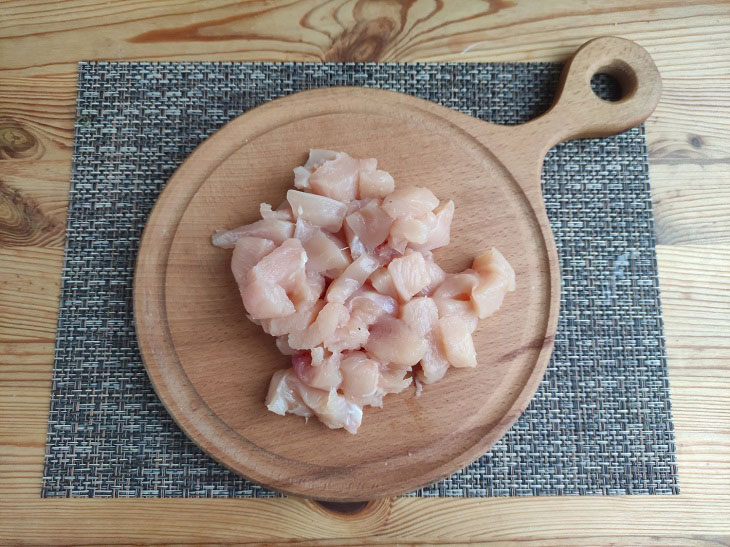 2. Remove the bones and skin from the quarter. Grind chicken meat and cheese in the same way.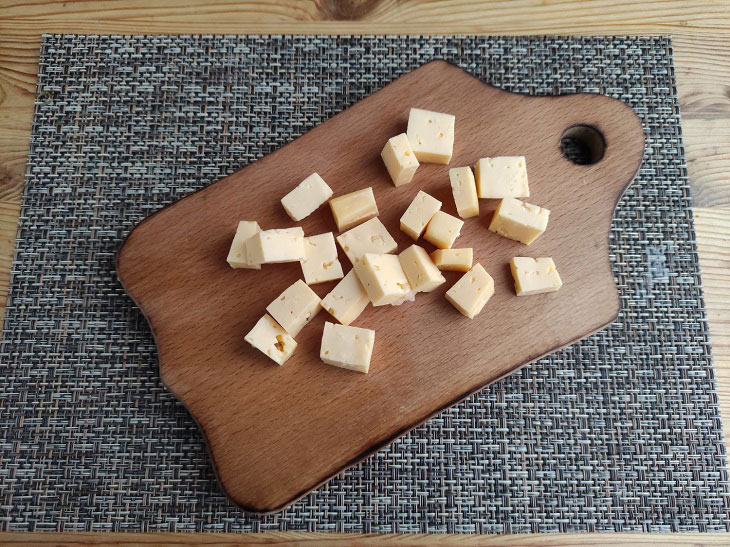 3. Put the prepared fillets, meat and minced meat into a mixing bowl. Add grated garlic, spices and salt. Mix the mass.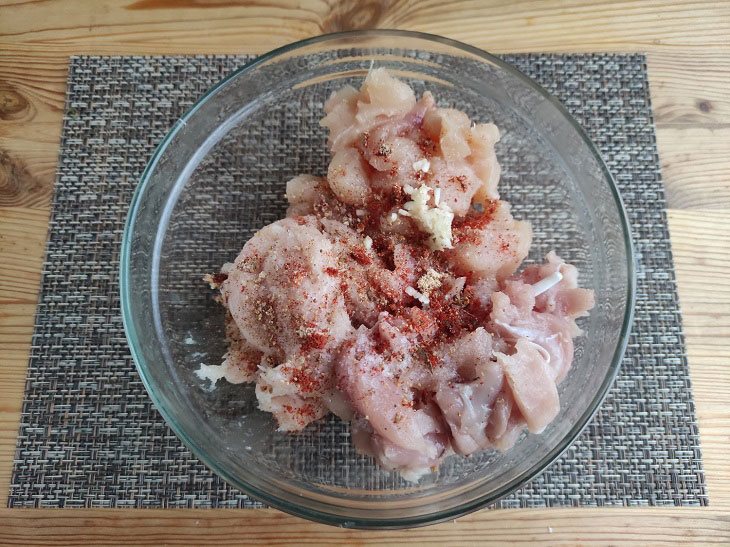 4. Stir in gelatin and diced cheese. Mix all ingredients until smooth.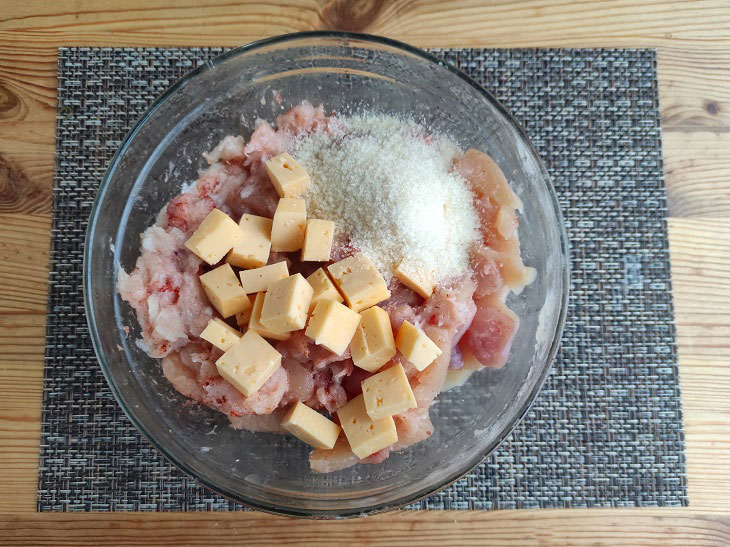 5. Place the stuffing in the sleeve, give it the shape of a roll. Tie the ends.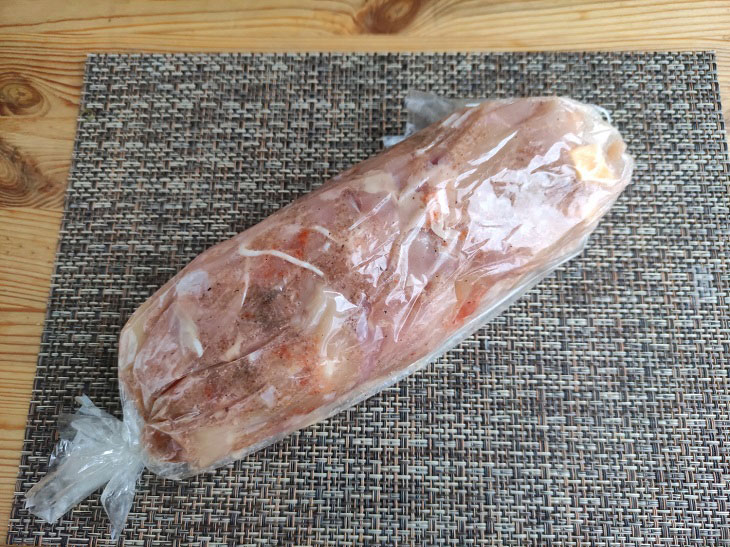 6. Wrap the roll in foil and cook in the oven at 200 degrees for 45 minutes. Without unrolling the roll from the foil, cool it first at room temperature, and then shift the refrigerator to stabilize for 2-3 hours or overnight.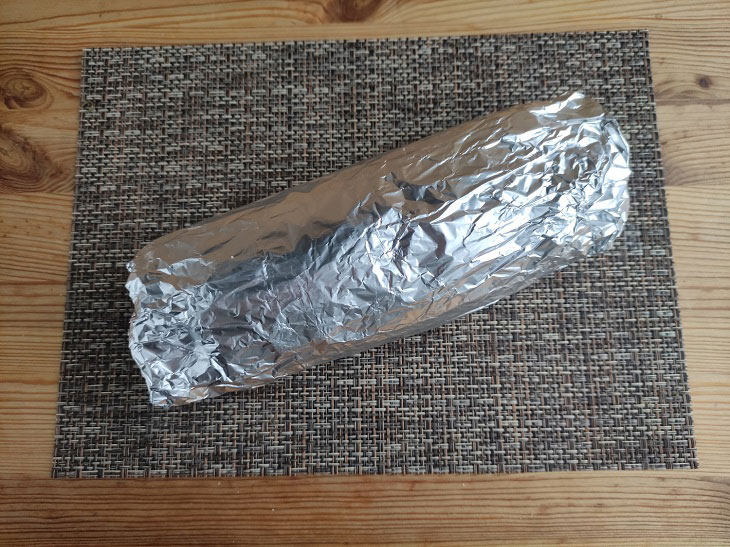 7. Remove the foil and sleeve, cut the marble roll into portions.
The appetizer turns out to be very tasty, you can make delicious sandwiches and sandwiches from the roll, use it in salads.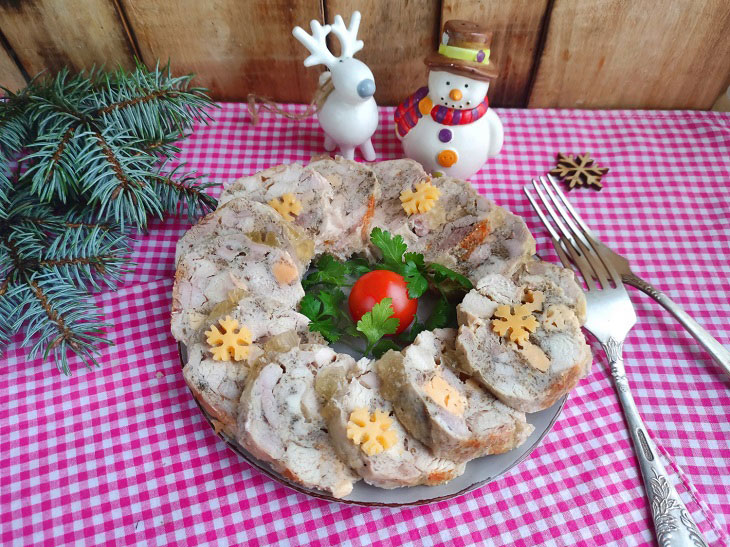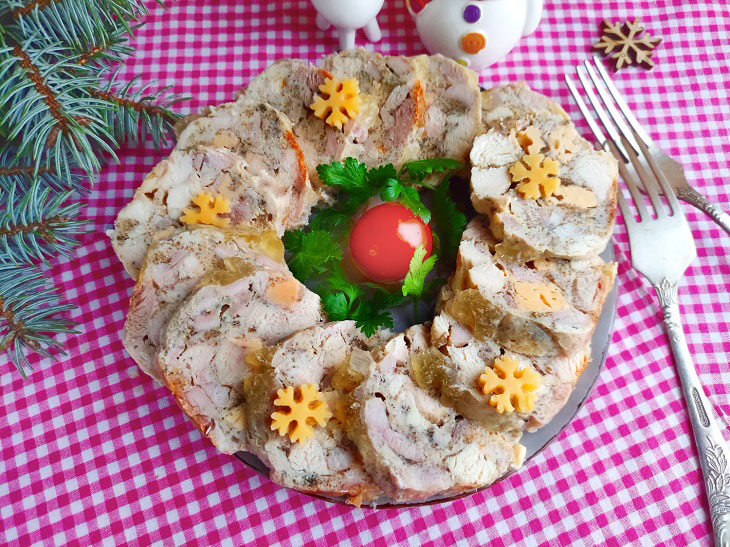 Bon appetit!