Pickled cauliflower is very tasty. It is best to roll it up for the winter in jars of 0.5 liters or 1 liter. Also, such cabbage can not only be served as an independent dish, but also used in the preparation of salads.
When choosing a vegetable in the grocery store, you should give preference to a head of cabbage with light flowers, they should be almost white in color. If the head of cabbage is more yellow, this indicates that the cabbage is quite old, and it will be tougher.
In addition to cabbage, you can also add carrots to the jar, so the finished preservation will look more bright and appetizing. Of the spices, you should opt for mustard grains, salt, peppercorns, bay leaves, and garlic. It is this tandem of spices that will make cauliflower simply mega tasty and fragrant.
Ingredients:
For 1 can (volume 0.5 l):
Cauliflower – 0.5 head.
Carrots – 0.5 pcs.
Garlic – 1 clove.
Bay leaf – 1 pc.
Peppercorns – 2 pcs.
Allspice peas – 2 pcs.
Mustard seeds – 0.5 tsp.
Vinegar 9% – 1 tbsp. l.
Water – 350 ml.
Sugar – 0.5 tsp.
Salt – 0.5 tsp.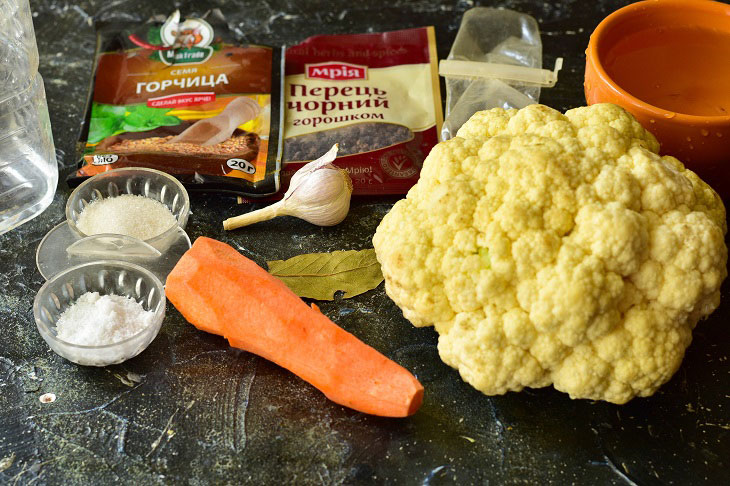 How to cook:
1. Wash the cabbage and sort into inflorescences. Now put them in a saucepan, fill with water, put on fire. After the water boils, boil the inflorescences for 2-3 minutes.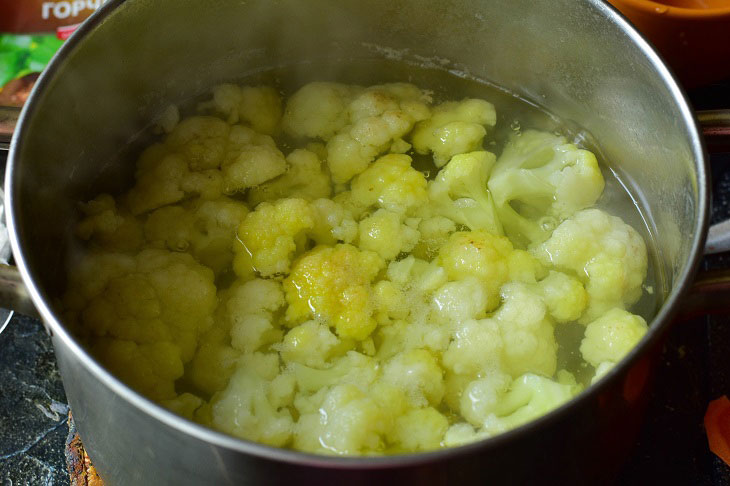 2. Peel the carrots and cut them into circles or half circles.
You can cut flowers from carrots, if there is time and desire for this.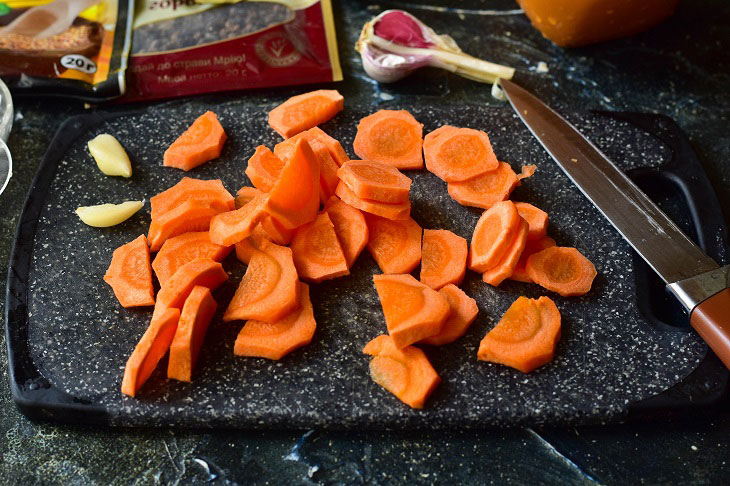 3. Put in a washed and sterilized jar, alternating carrots and boiled cauliflower.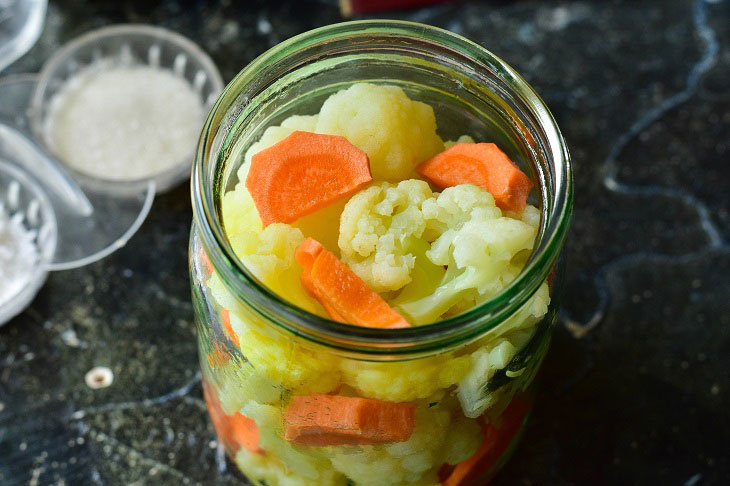 4. Put 1-2 bay leaves on top, which are broken into several pieces.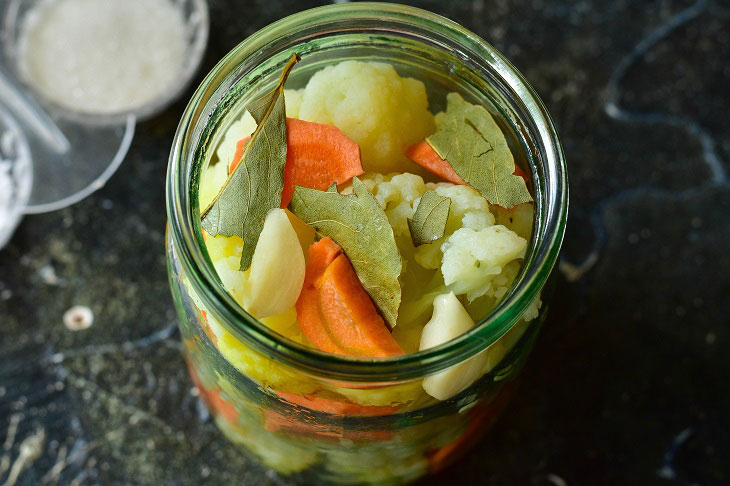 5. Then add both types of pepper, mustard seeds.
6. Pour water into the ladle, add salt and sugar. Bring the marinade to a boil.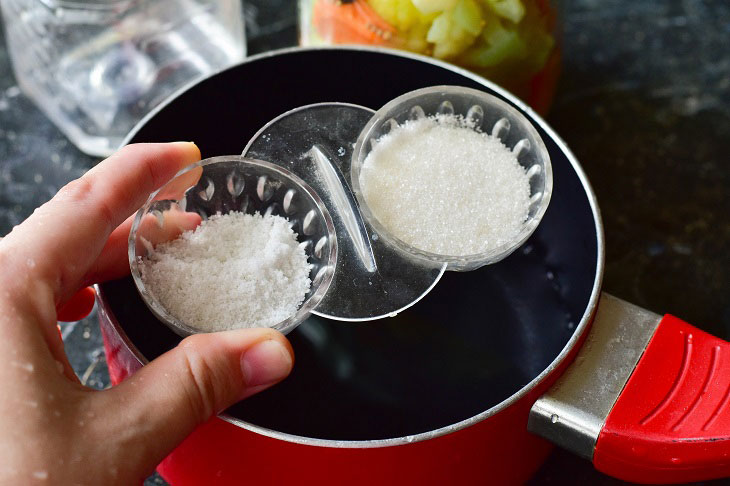 7. Pour it very carefully into the jar of cabbage, carrots and spices.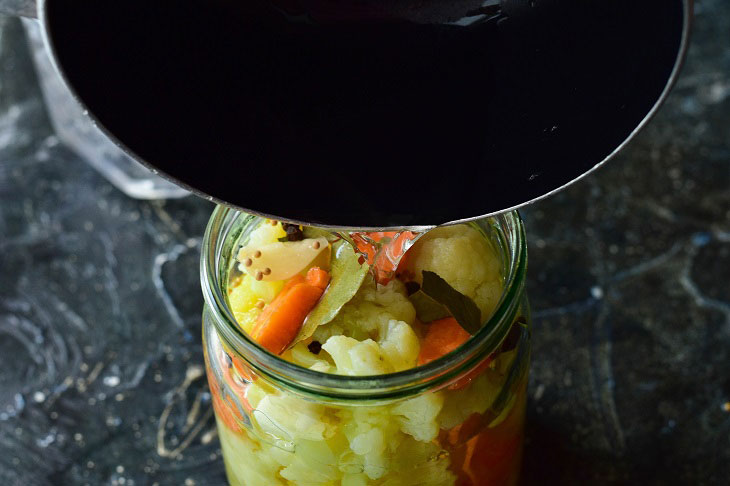 8. Now pour in the vinegar.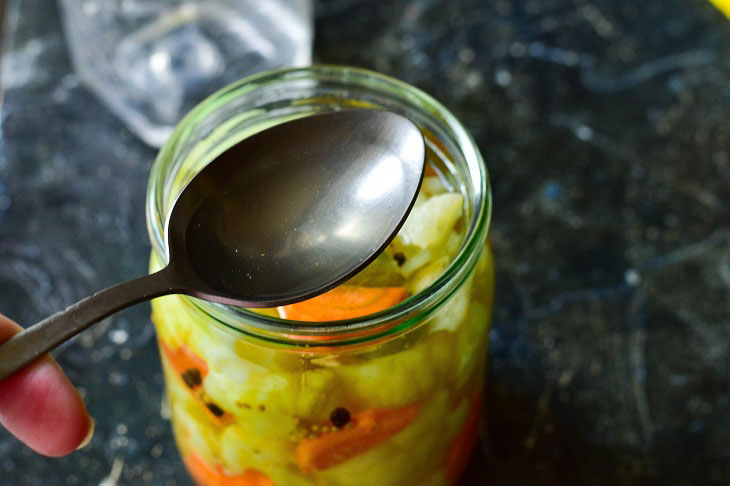 9. Roll up the jar with a lid. Cover it with a warm blanket, leave to cool completely.
Here is such a pickled cauliflower for the winter turned out! Cook with pleasure!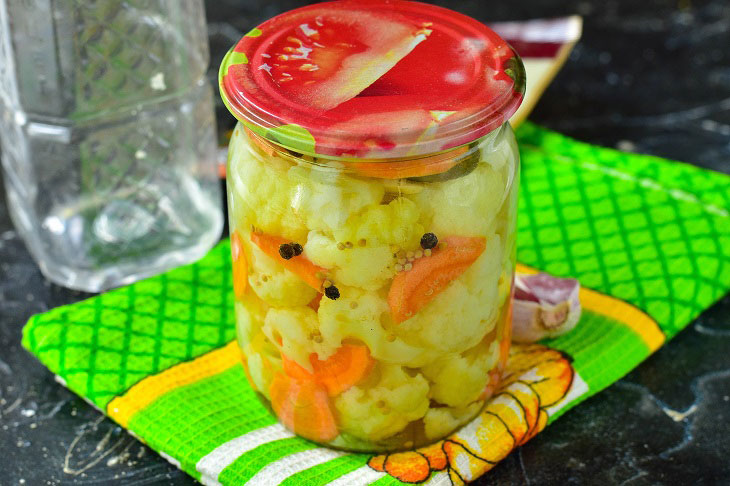 Enjoy your meal!