For the Christmas holidays at the festive feast, duck will become one of the most important dishes. We offer one of the options for preparing a Christmas duck, which we pre-marinate in a marinade. This will be a liquid flavor that will saturate the duck and it will turn out very juicy and tasty.
Ingredients:
Medium-sized duck – 1 pc.
Semi-sweet wine or apple juice – 2 tbsp.
Honey – 2 tbsp. l.
Salt – 2 tbsp. l.
Chicken spice mix or other spices to taste – 1 tbsp. l.
Apples – 3-4 pcs.
Oranges – 1-2 pcs.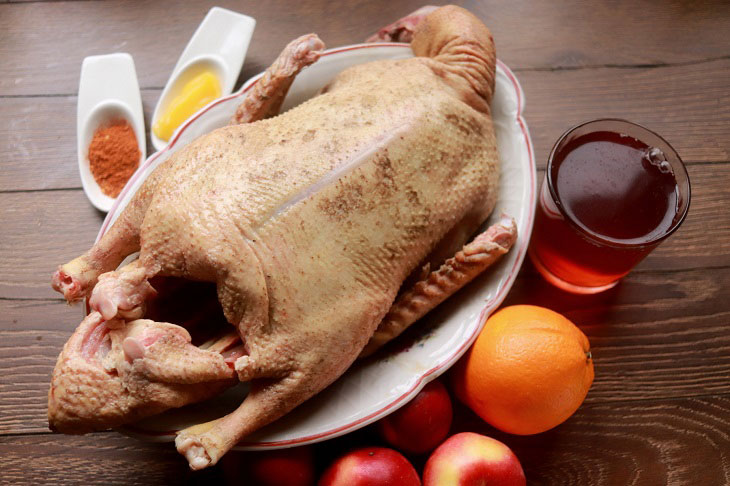 How to cook:
1. Prepare the duck for marinating. Defrost it first, rinse thoroughly with warm water and wipe dry.
By the way, we recommend using medium-sized ducks for baking and it is desirable that the bird is not mature, the meat of such ducks is quite dense and tough.
Rub the duck well inside and out over the skin with salt.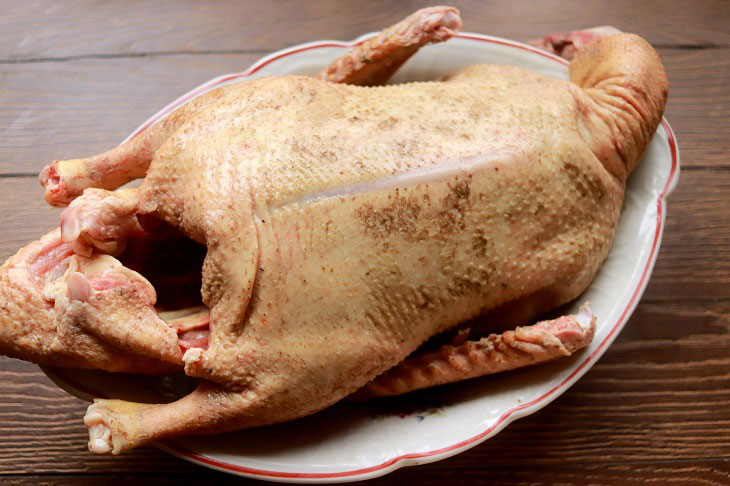 2. For the marinade, use semi-sweet wine or apple juice. Add honey and spices to the wine and mix well. Grated garlic, ginger and hot peppers can be added to the marinade if desired.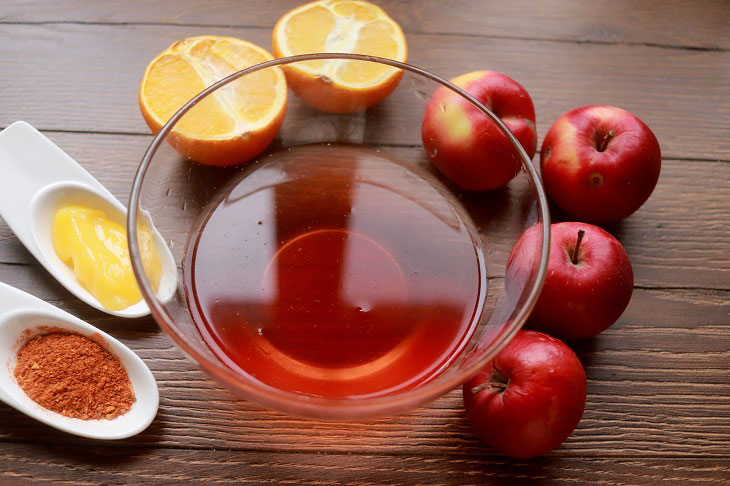 3. Choose a container that will fit your duck completely. Place the duck in a bowl and pour over the marinade. Cover duck with cling film and refrigerate for 2 hours. Turn the duck over once while it marinates. Ideally, of course, it is better to marinate such a duck overnight.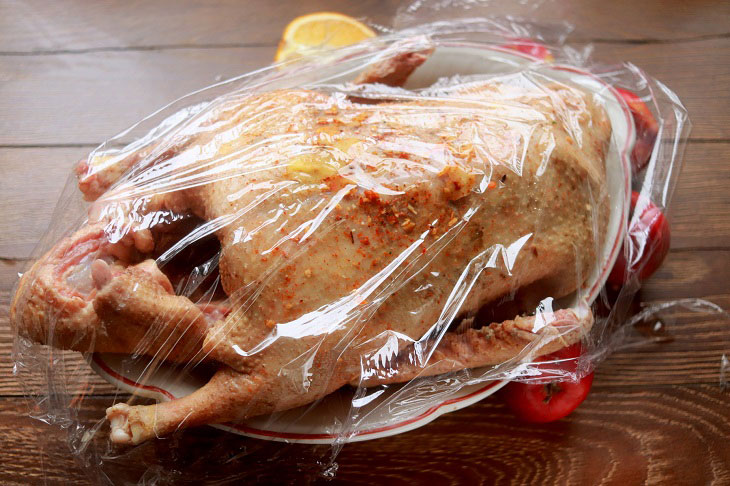 4. Cut a few apples and an orange into slices, they will be needed for the filling, to fill the belly of the duck.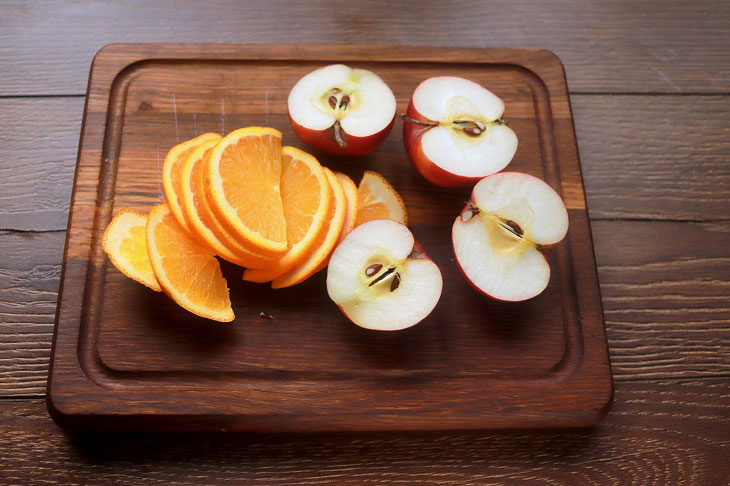 5. Remove the duck from the marinade, fill with apples and oranges. Pour the rest of the marinade into the duck. Carefully transfer the duck to a baking bag, tie off the ends.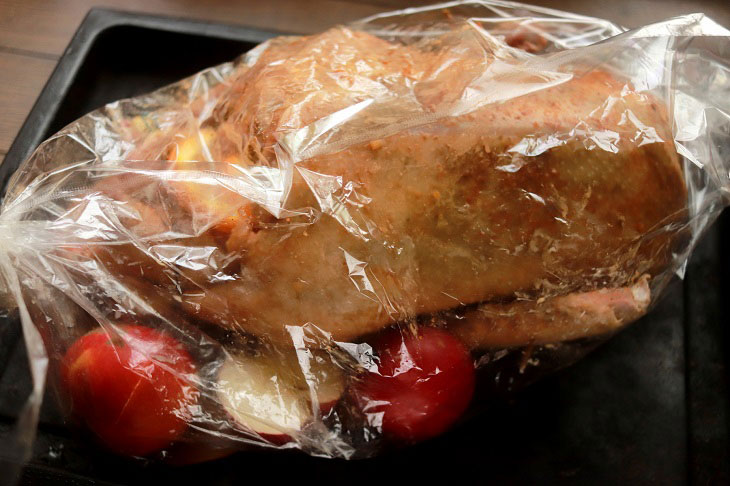 6. In a preheated oven, bake the dish for 1 hour at a temperature of 190 degrees at the middle level of the oven. Then cut the bag and pour over the juices that have stood out during cooking. Allow the finished duck to cool slightly, 20-30 minutes in the oven.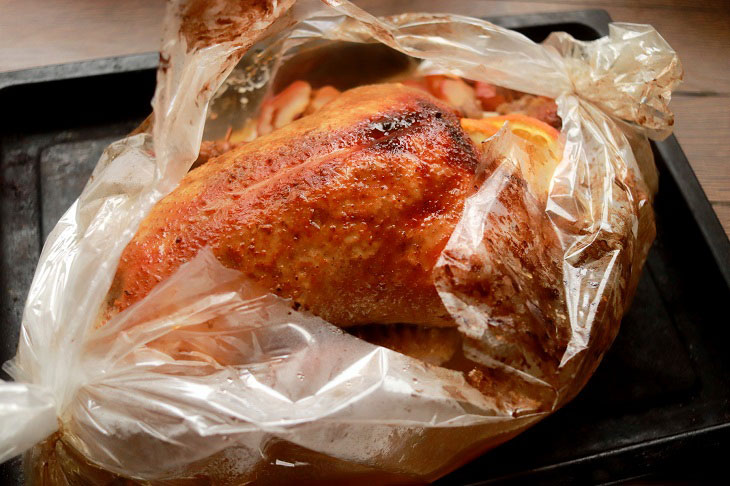 7. Serve the Christmas duck on a platter with apples and oranges, garnish with fresh herbs on top.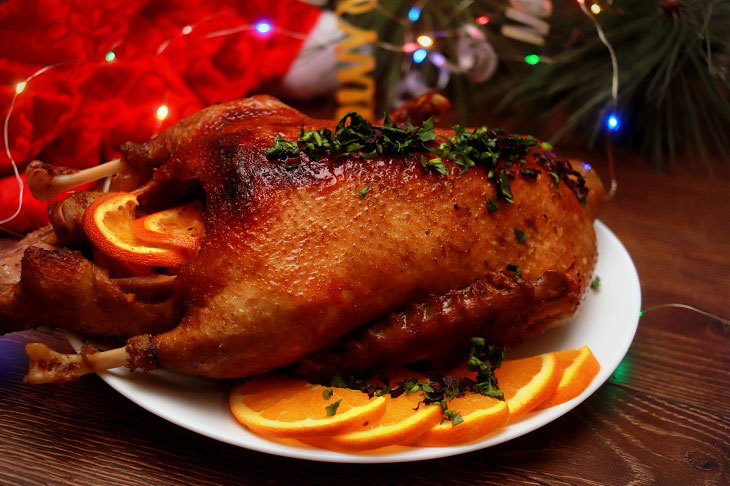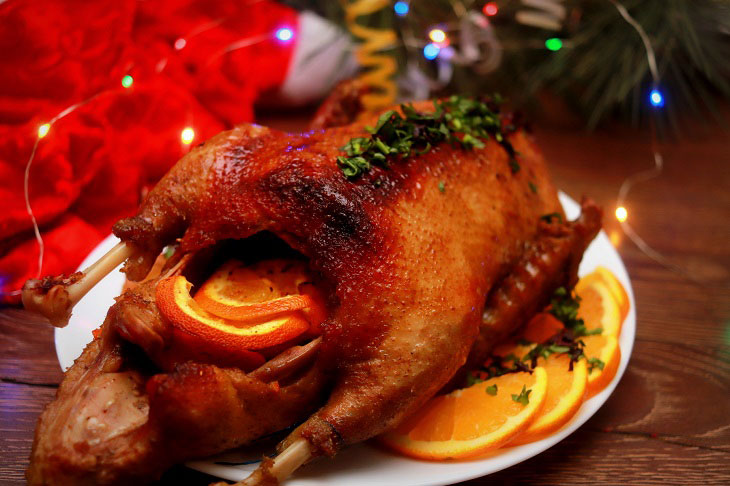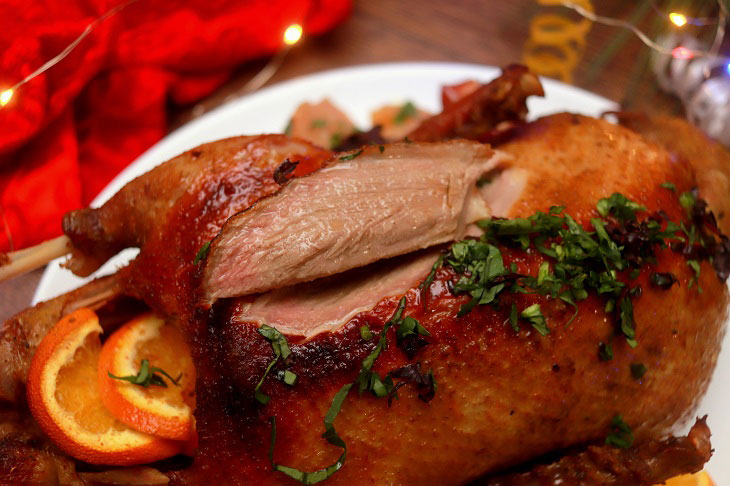 Bon appetit!