Swiss chops are a very tasty and satisfying dish, ideal for a family lunch or dinner.
For the recipe, we need good pork meat, mustard, cognac, a little flour and frying oil. Here we were not mistaken when we remembered mustard and cognac – they are what make the meat juicy, soft and spicy. Swiss chops are prepared in this way, with the addition of spicy mustard and alcohol, in this case cognac is used. You can serve fried chops with any side dish, herbs or vegetables. The meat is fried quickly and without hassle, you will definitely like the recipe.
Ingredients:
Pork (pulp) – 400 g.
Mustard – 10-15 g.
Cognac – 30 g.
Wheat flour – 150 g.
Vegetable oil – 40 g.
Salt, black pepper – to taste.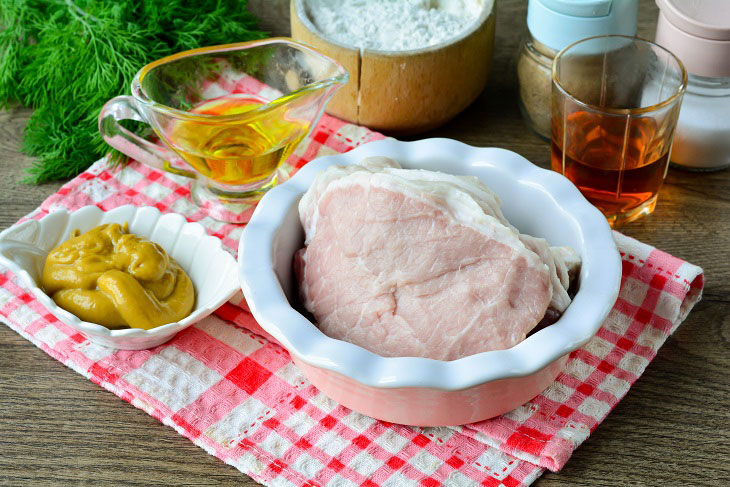 How to cook:
1. Rinse the pork and dry it well on napkins, then cut into thin plates. To get 1.5 cm thick chops, carefully beat each piece with a hammer – the chops will become even thinner and fry much faster.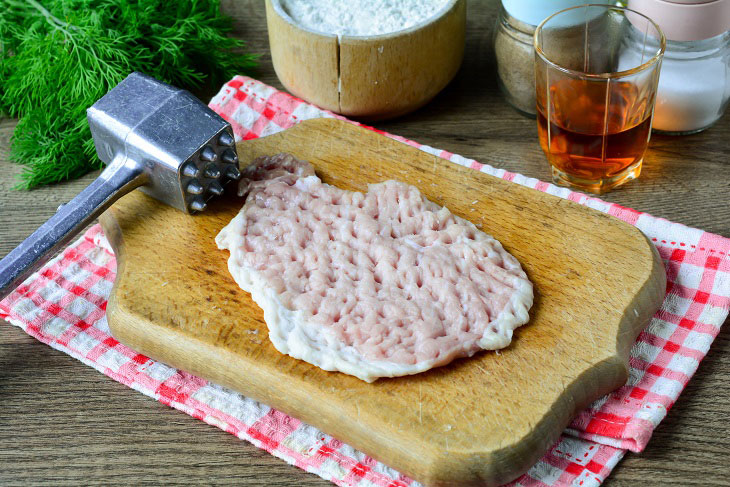 2. Salt and pepper the meat to taste.
If you like spicy dishes, then pour a little more pepper.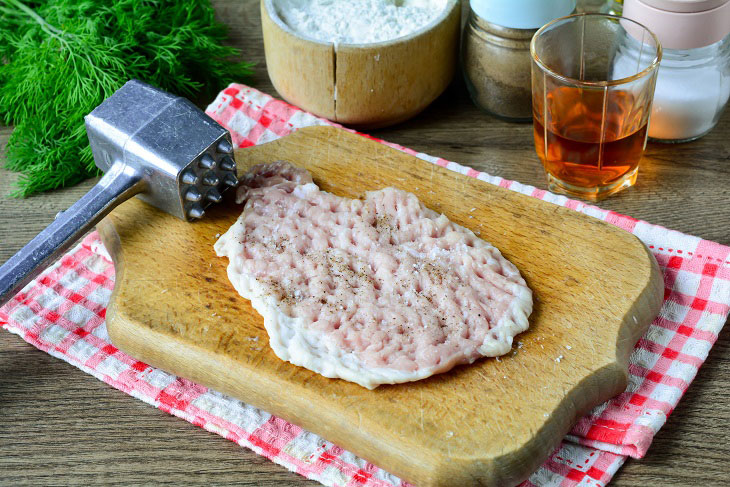 3. Prepare the marinade – mix cognac, mustard and pour in a couple of drops of vegetable oil to stir the sauce until smooth and smooth.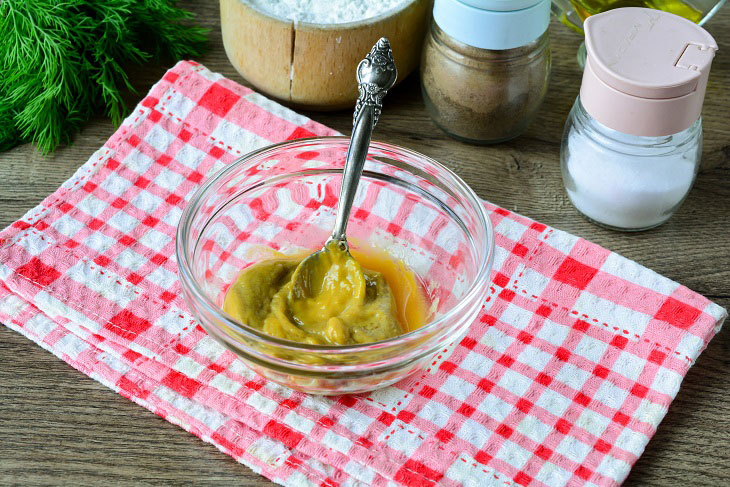 4. Lubricate the meat with mustard-cognac marinade (on one side will be enough) and refrigerate for 30-40 minutes.
The meat will marinate well and its fibers will become very soft thanks to mustard and cognac.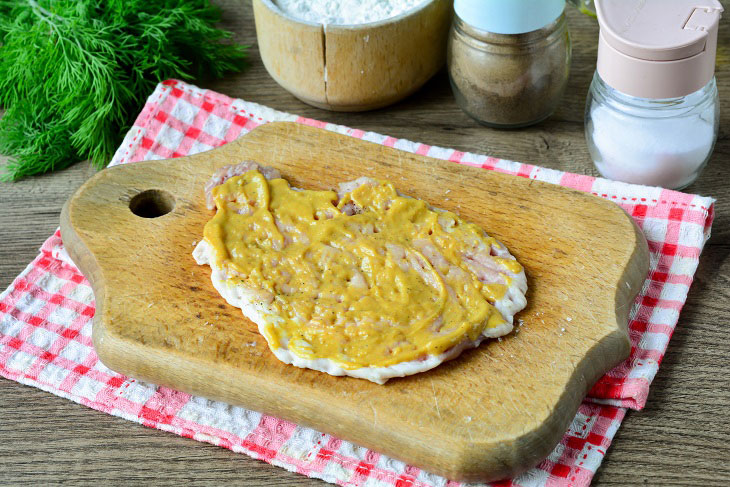 5. Then bread each piece of chop in flour on both sides – so the meat will be golden after frying.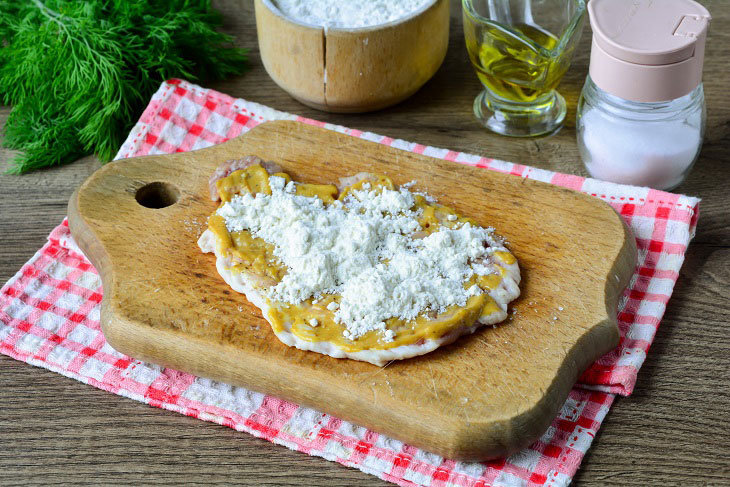 6. Heat oil in a skillet over medium heat. Put in the chops and start frying.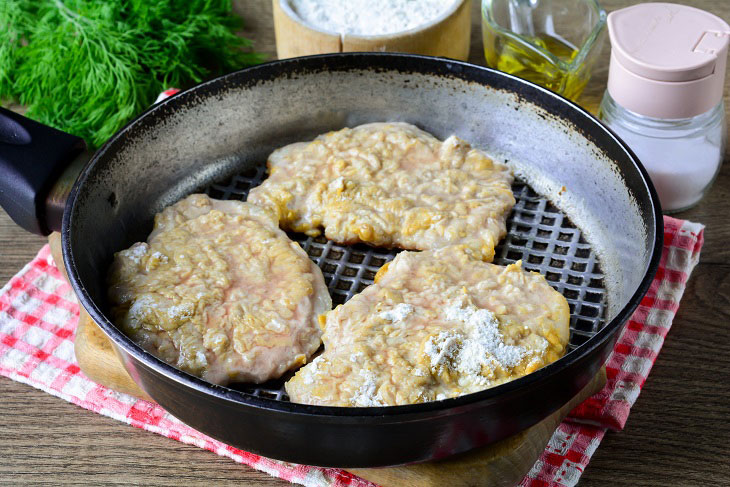 7. After 10 minutes, turn each piece over, the meat has become ruddy, and fry for another 7 minutes until fully cooked.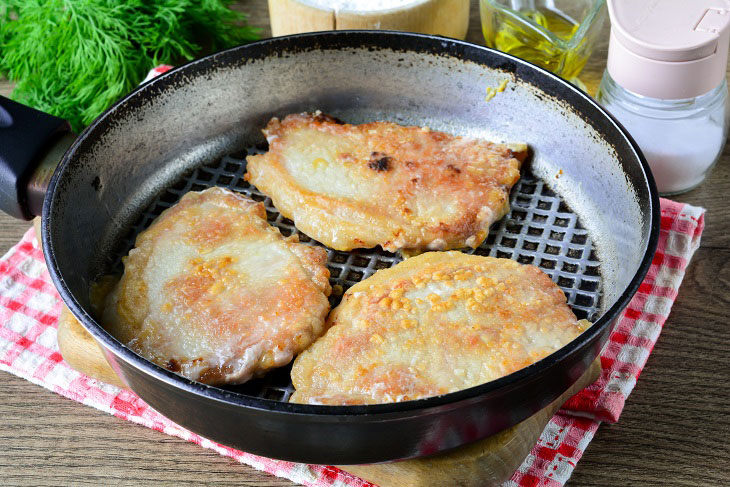 Serve hot Swiss chops immediately. Fragrant, tasty and very soft meat will appeal to you and your family. You will definitely succeed in frying meat without the hassle!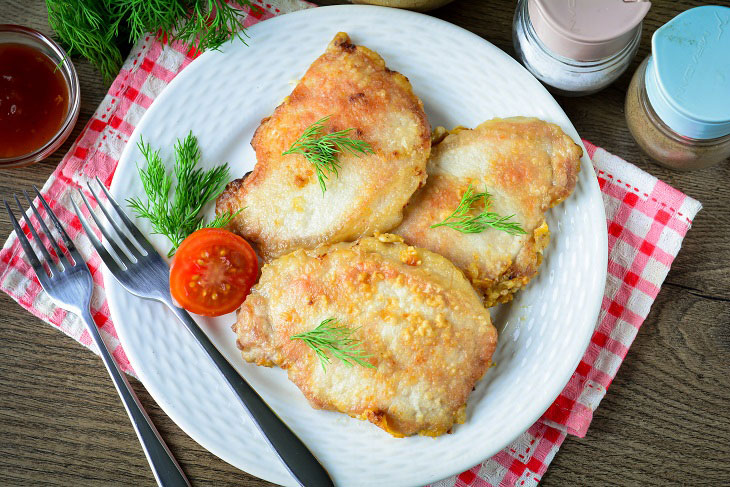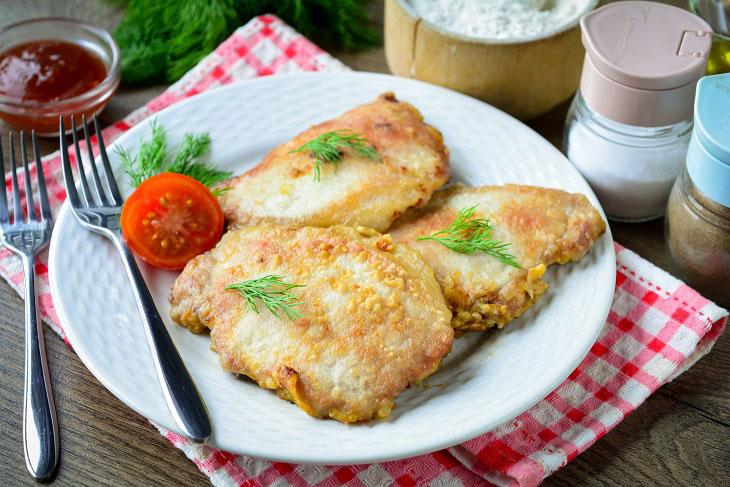 Bon appetit!