Irish Champ – a potato dish in the original serving. If you like to surprise your loved ones, then cook this champ for lunch or dinner. For the recipe you will need potatoes, herbs, milk, spices and butter. All potato dishes are very tasty and nutritious, so Irish Champ is no exception.
Potatoes can be boiled, baked in the oven or fried. For today's recipe, mashed potatoes are the basis of the dish. Spices and additives in the form of greens will give it an exquisite flavor that everyone will like. To diversify your daily menu, then this recipe is perfect for you. From the minimum set of products you get an original dinner for your family.
Ingredients:
Potatoes – 400-500 g.
Milk – 150 g.
Dill – 2-3 g.
Green onions – 3 g.
Butter – 2-3 tbsp. l.
Bay leaf – 1 pc.
Salt, black pepper – to taste.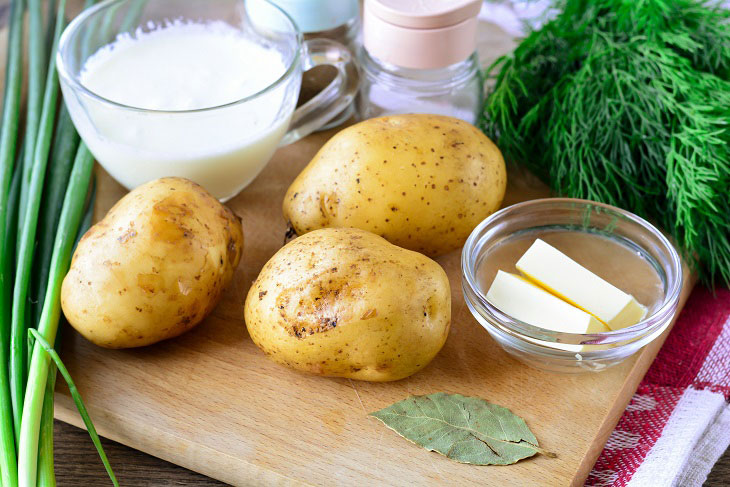 How to cook:
1. Peel the potatoes, rinse in cold water, cut into halves or large slices.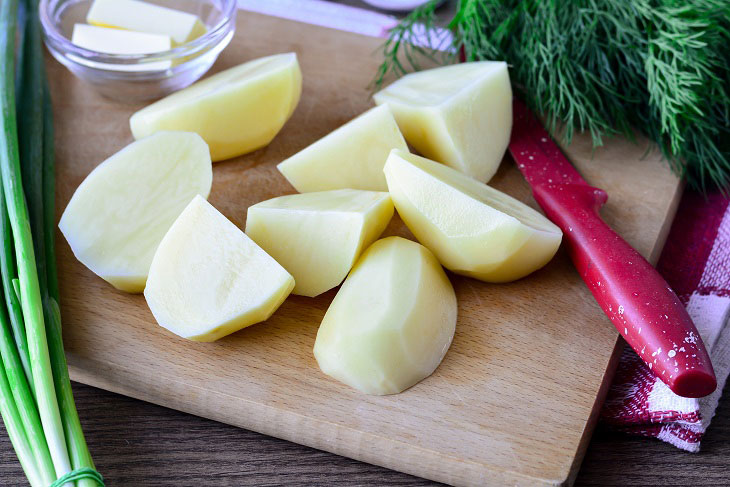 2. Put the potatoes in a saucepan, cover with clean cold water and put to boil on the stove. When the water boils, salt the potatoes and turn the heat to medium.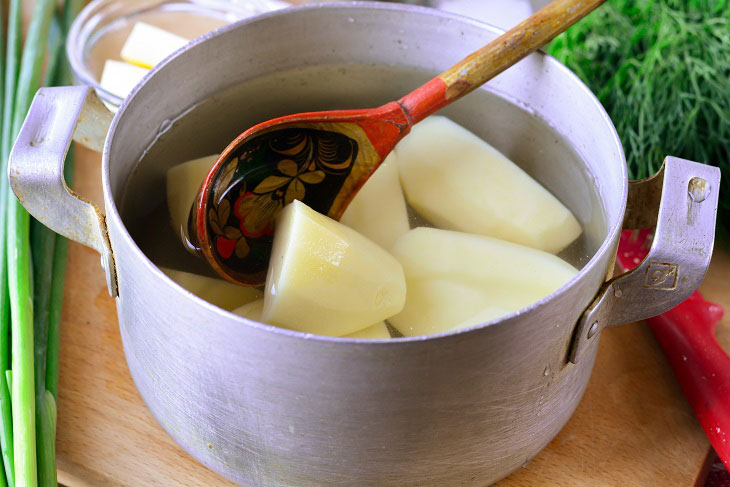 3. Cook for 25 minutes until soft, then drain the water into the sink.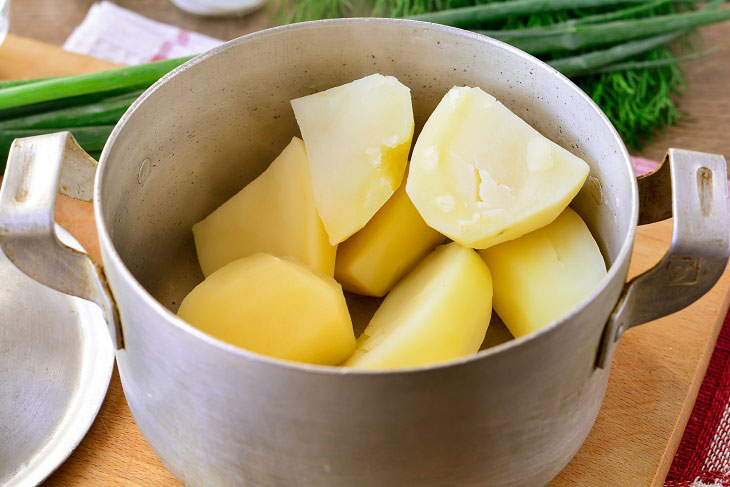 4. Mash the potatoes with a potato press.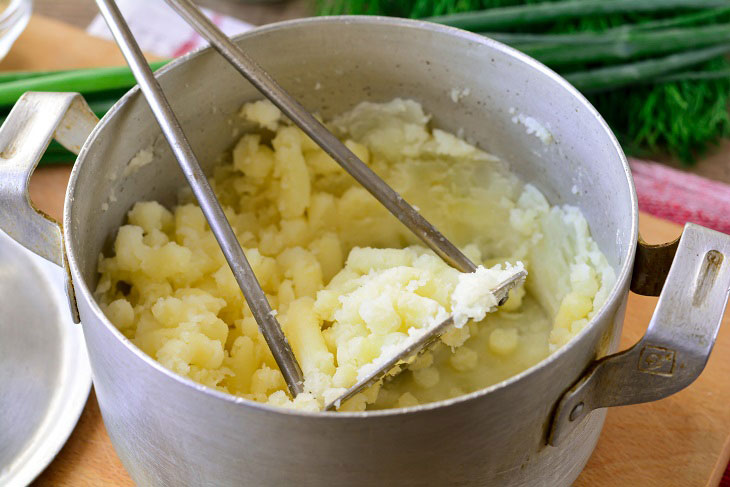 5. Boil the milk in a bowl or saucepan.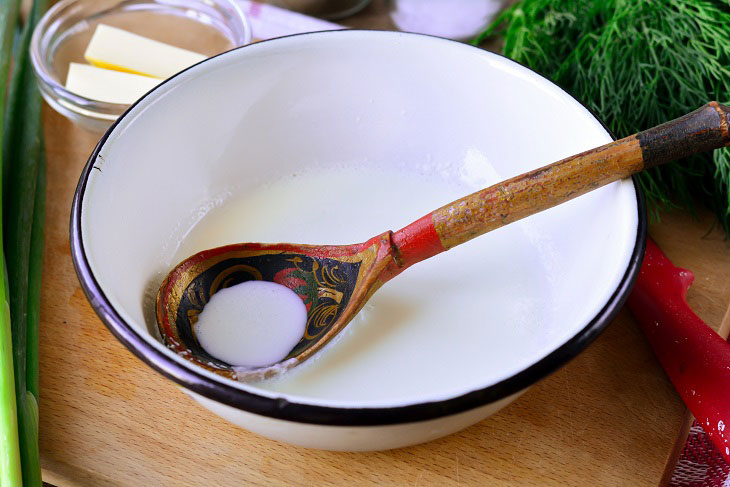 6. Finely chop the washed greens – dill and green onions.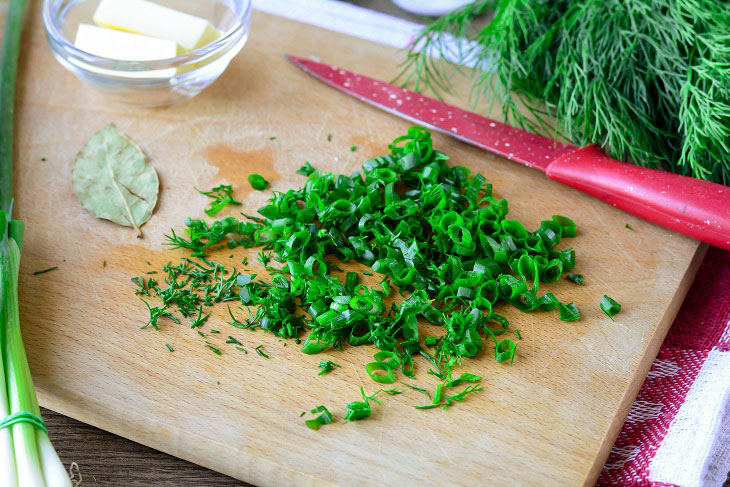 7. Pour all the greens and bay leaf into the hot milk. Let it brew for 3-4 minutes so that the bay leaf and herbs give their flavor to the milk.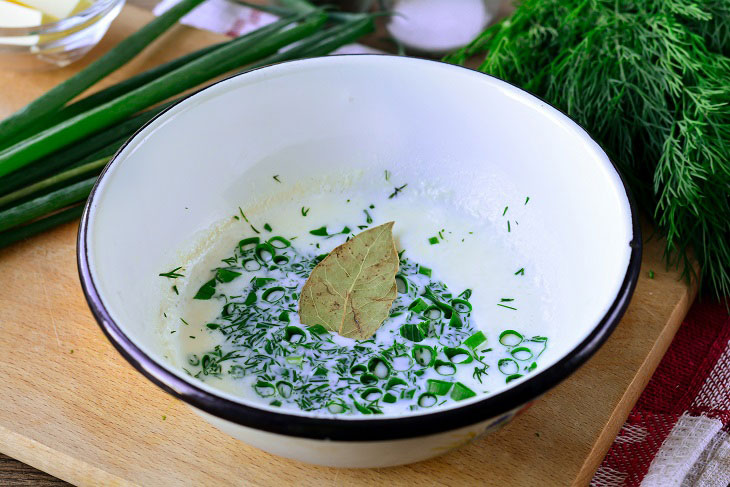 8. Pour the milk into the mashed potatoes, removing the bay leaf, you won't need it anymore.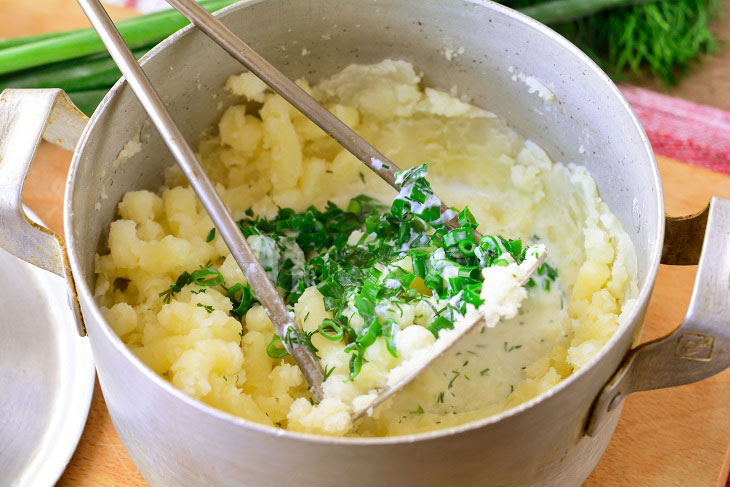 9. Knead a little more and mix.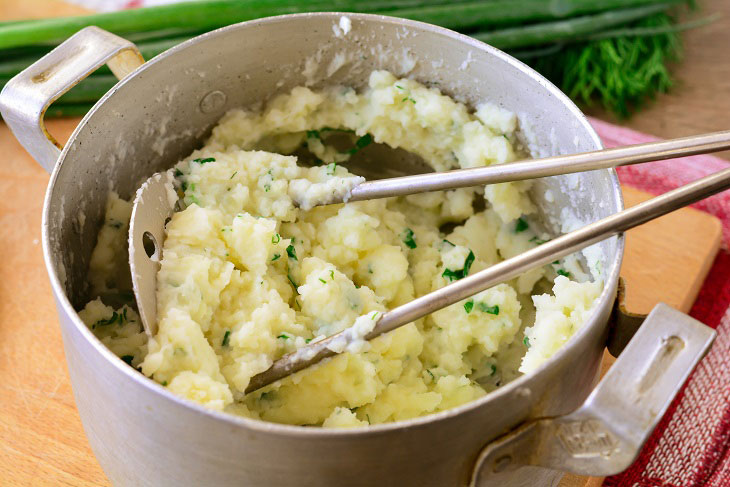 10. Put a hot dish with a slide into portioned dishes.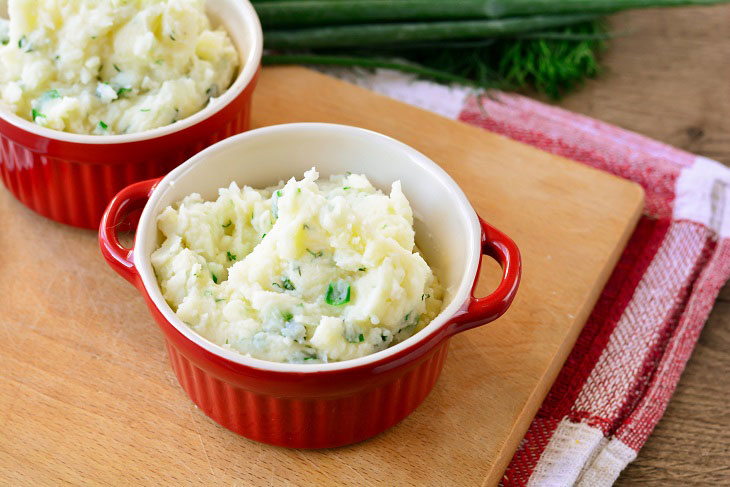 11. Make a well in the mashed potatoes – in the very center. Put a piece of butter in the middle. The butter will immediately begin to melt.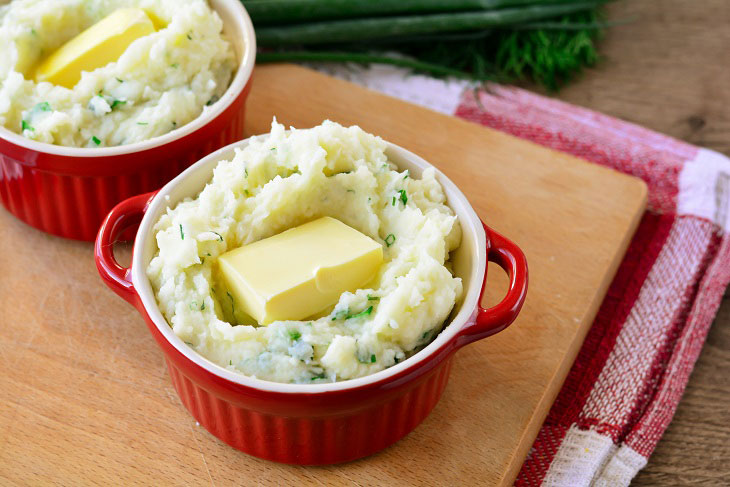 12. After 1-2 minutes, when the butter has melted, serve the Irish Champ to the table. Pepper to taste.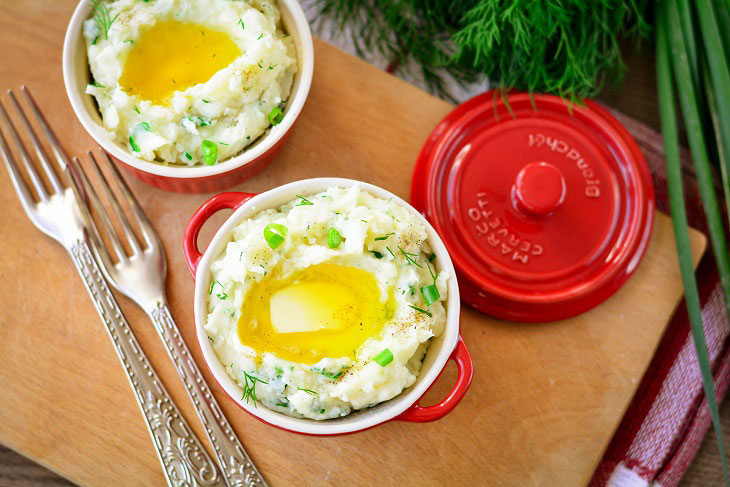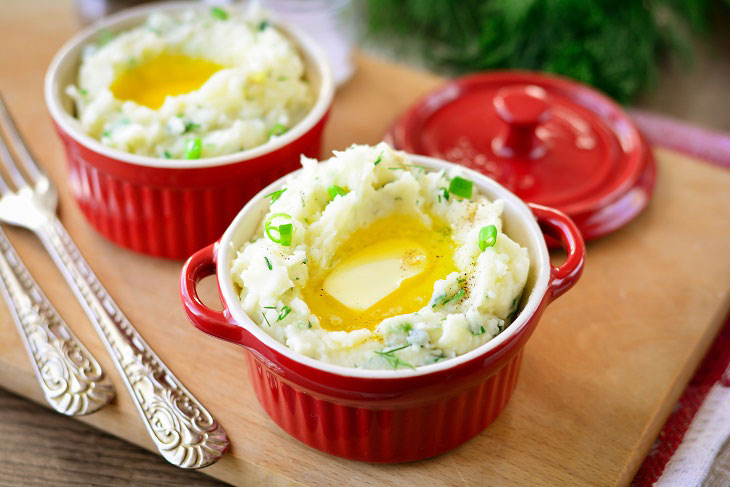 Bon appetit!