Minced meatballs are one of the simplest dishes. You can cook the meatballs in advance, freeze them, and then add them to the sauce. Cooking will take about 25 minutes, from the indicated amount of ingredients you will get 6 servings if you serve meatballs with a side dish. They can be served without a side dish, supplemented with a salad of fresh vegetables.
Ingredients:
Minced meat – 500 g.
Egg – 1 pc.
Onion – 90 g.
Sour cream 20% fat – 200 g.
Water – 300 ml.
Salt – to taste.
Ground pepper – to taste.
Italian herbs – 1 tsp
Vegetable oil – a little for frying.
Green onions – a few feathers for serving.
How to cook:
1. Minced meat can be taken both ready-made and homemade. The most important thing is that it be of good quality. Best for meatballs in sauce, minced pork and beef in equal proportions are suitable.
If your minced meat is frozen, thaw it without using heat methods. You can leave it on the table for a couple of hours, or overnight on the bottom shelf of the refrigerator. But the most ideal option is to cook fresh minced meat from chilled meat.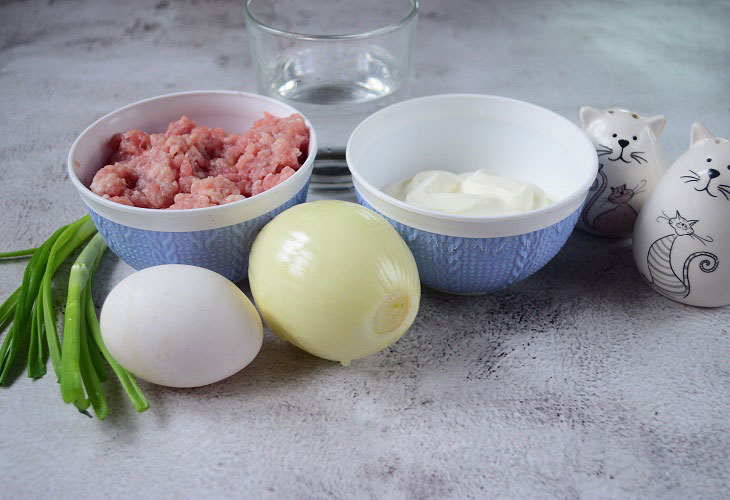 2. Dip the egg in cold water. If the egg floats, don't use it. For cooking meatballs, take only fresh eggs. They will lie at the bottom.
Wipe the egg and break into minced meat. Peel and finely chop the onion. Salt, pepper to taste.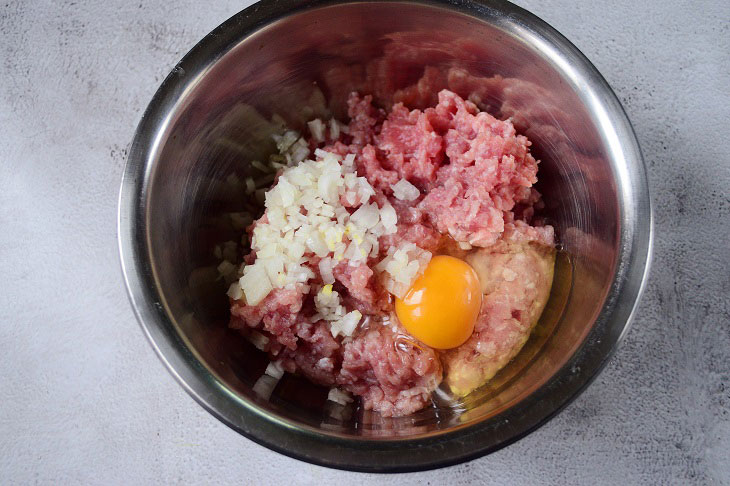 3. Thoroughly mix the minced meat so that the spices are evenly distributed.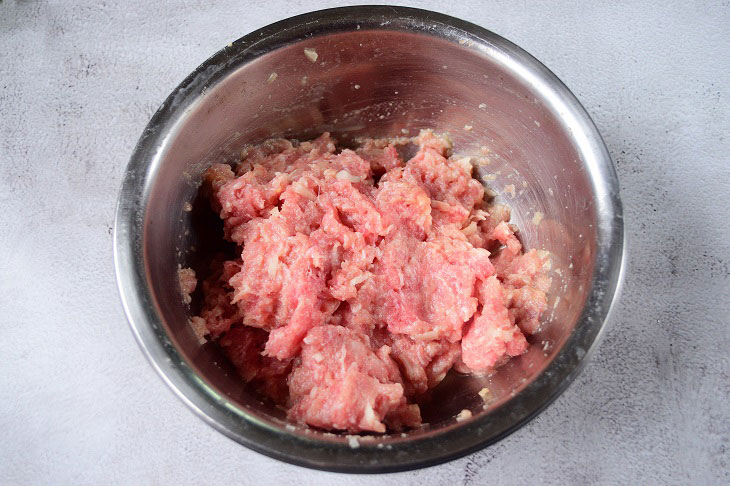 4. Form meatballs the size of a large walnut.
If you want to freeze them and cook them later, line a cutting board or other flat surface with plastic wrap and lay out the shaped meatballs. Frozen meatballs do not need to be thawed before cooking. Just follow the following instructions, as with freshly cooked ones.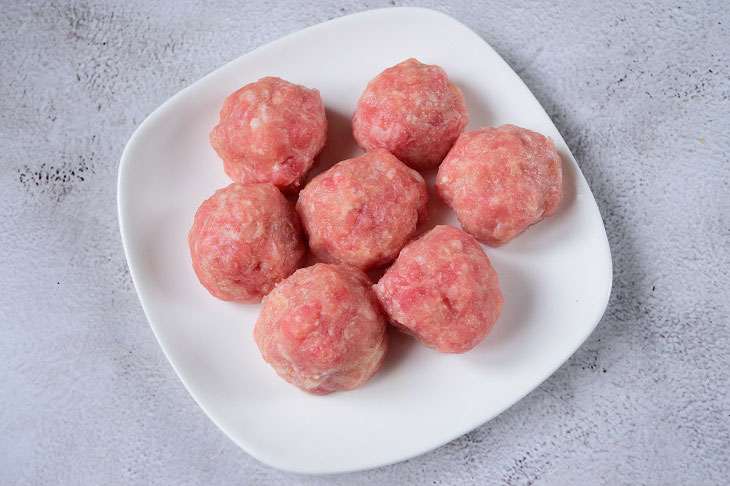 5. Grease a frying pan with oil and heat over moderate heat. Fry the meatballs on both sides until golden brown.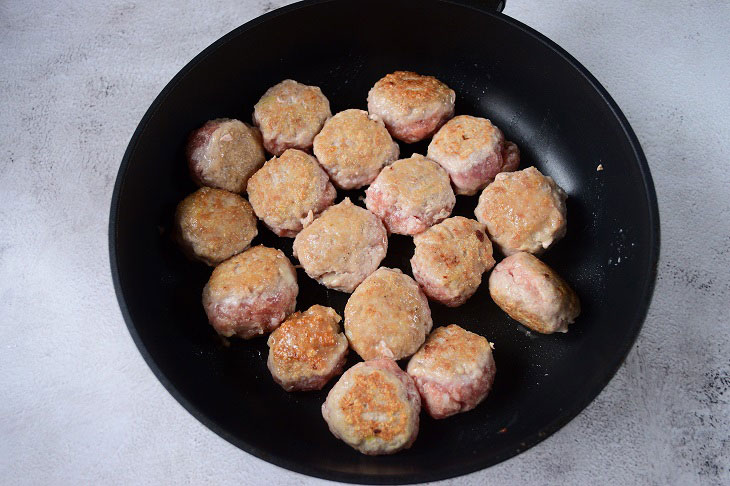 6. Buy only real sour cream for meatballs, without milk fat substitute. The ideal fat content is 20%. Be sure to check the expiration dates. Add salt, ground pepper and Italian herbs to sour cream. Stir.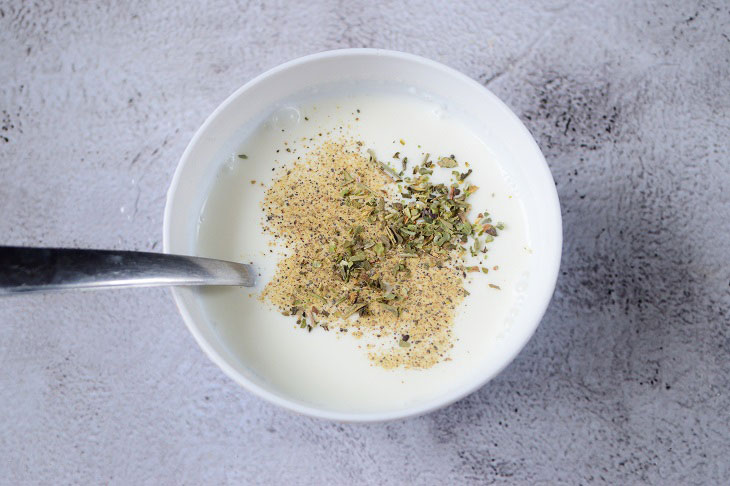 7. Add warm water to sour cream, mix and pour into a pan with fried meatballs.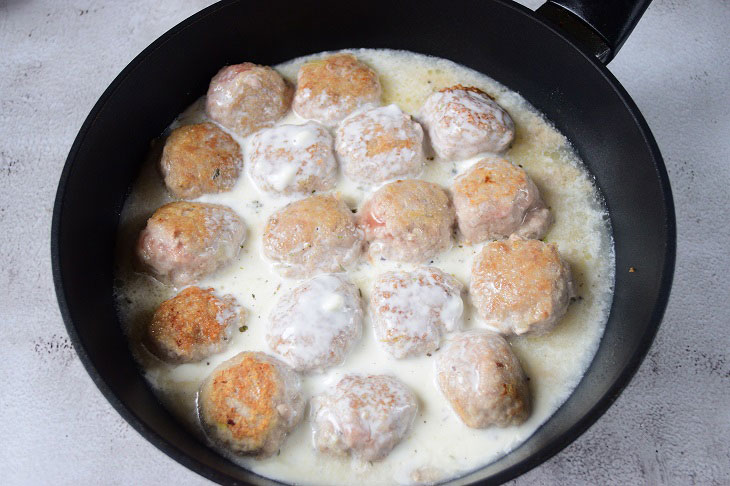 8. Cover and simmer for 15 minutes, reducing the heat slightly after the sauce boils.
Serve meatballs with sour cream sauce and finely chopped green onions. Garnish can be anything.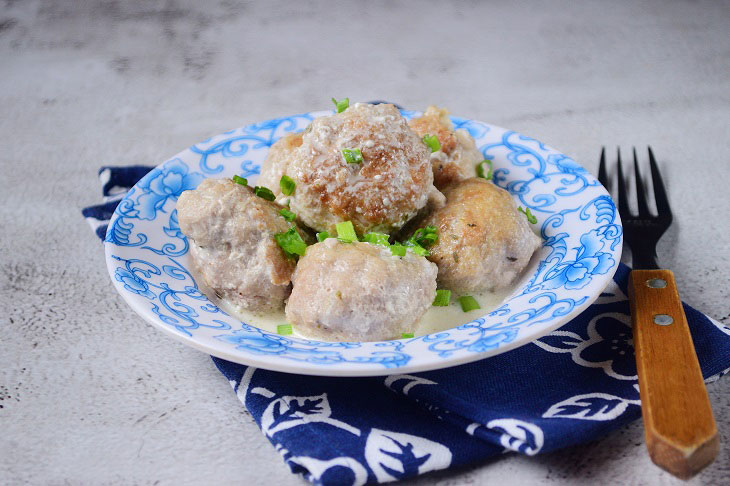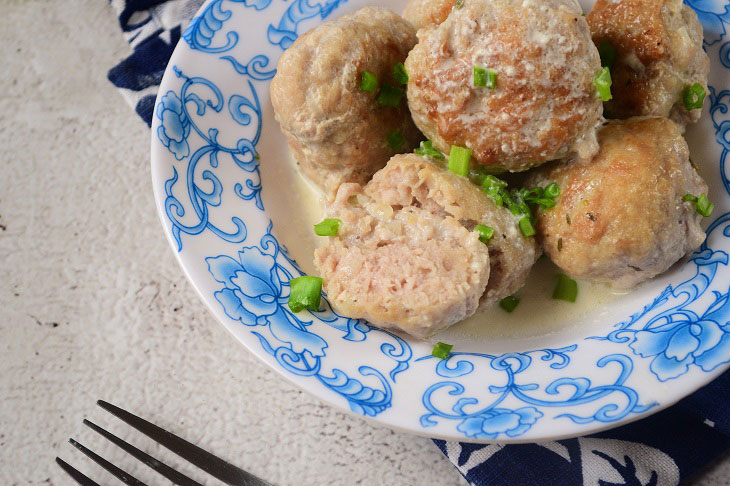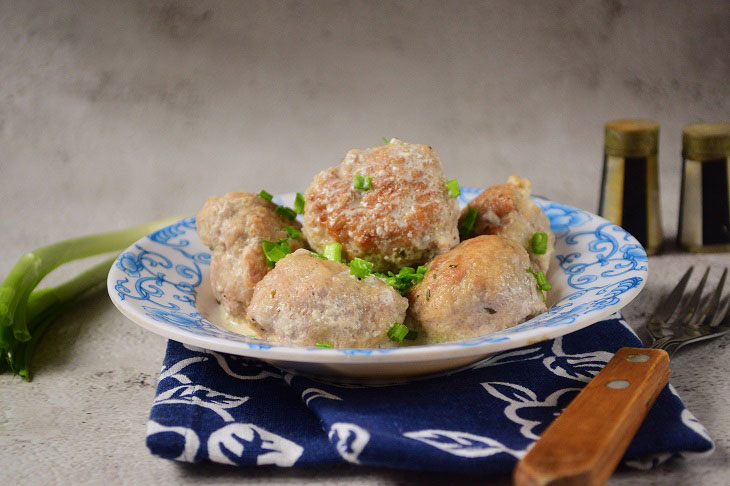 Enjoy your meal!