Viennese beef goulash is pieces of incredibly soft and tender meat in a fragrant tomato sauce. It is advisable to initially choose young beef, not sinewy and not too fat-free. For the sauce, tomato paste or tomato puree is suitable – homemade or store-bought. You need to take quite a lot of onion, moreover, you can safely add it as much as meat – it will be thoroughly stewed in gravy and will become very soft, if not completely boiled.
The beef needs to be prepared ahead of time. Frozen meat must be thawed at room temperature, the chilled product must be washed, cut off all excess and dried. You can also buy already cut into strips or pieces of beef. Onions need to be peeled and washed.
Ingredients:
Beef – 380 g.
Onion – 2-3 pcs.
Oil for frying – 35 ml (1 tablespoon).
Tomato paste – 25 ml (1 tablespoon).
Salt – to taste.
Spices – to taste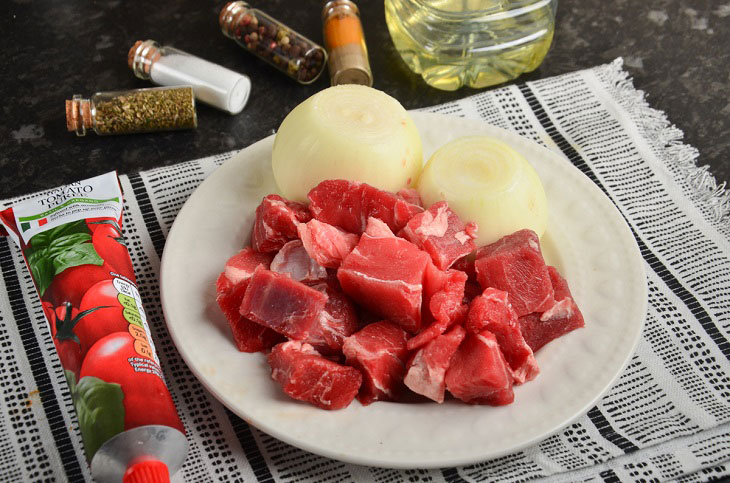 How to cook:
1. Onions should be cut into thin strips or half rings, squares – this does not matter.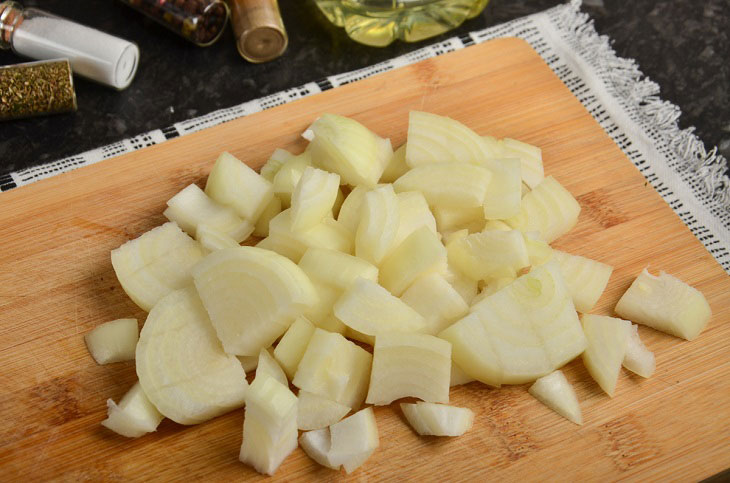 2. Heat refined oil in a pan. Send onions to fry. To prevent the vegetable from burning, make a quiet fire. Fry, stirring, for 3 minutes.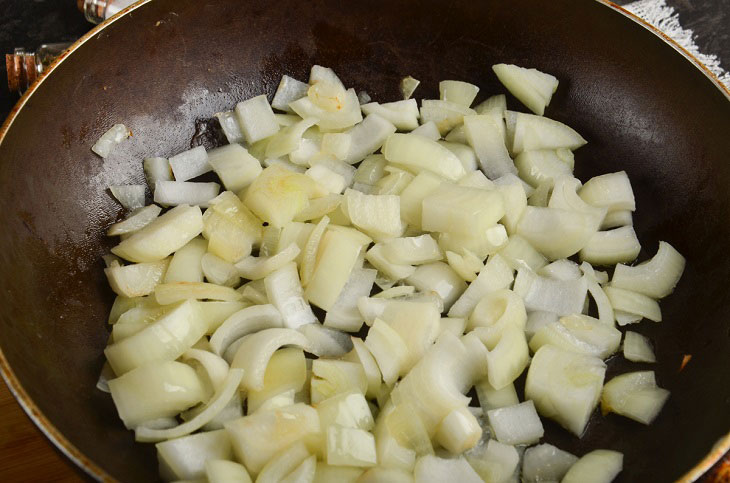 3. Particularly large pieces of beef can be cut into 2-3 parts.
If there are large veins, you can cut them out. Small veins can not be touched – with prolonged quenching they will become soft.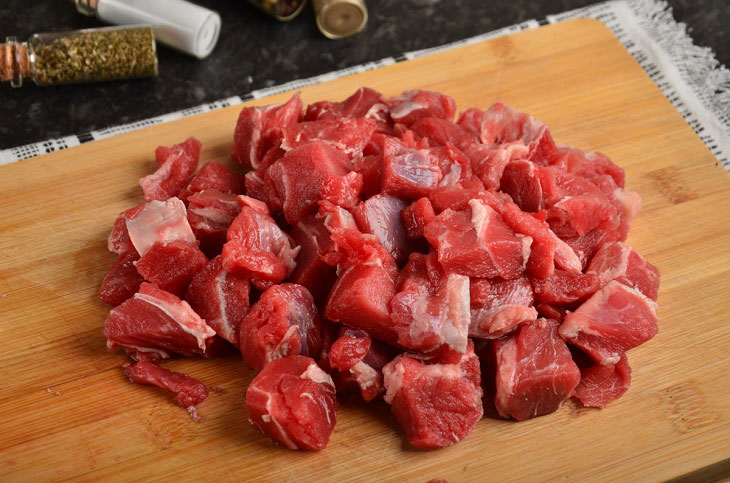 4. Transfer the beef to the pan with the onions, mix and fry for about a quarter of an hour.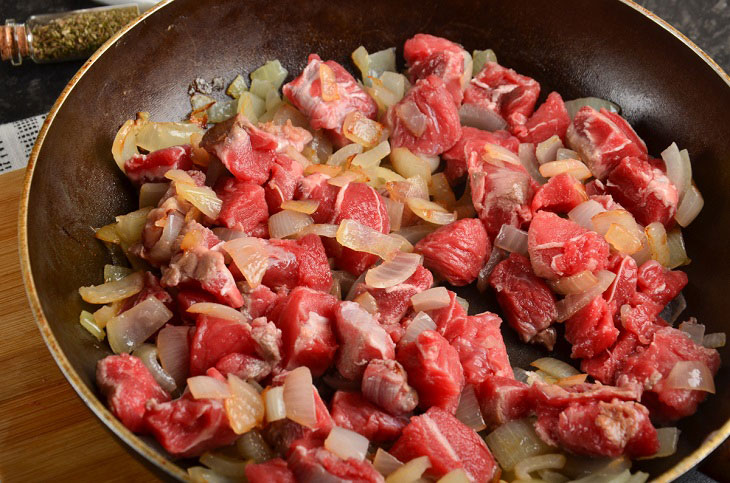 5. Add tomato paste to the pan, add salt and spices to taste. You can take coriander, paprika, allspice, fenugreek.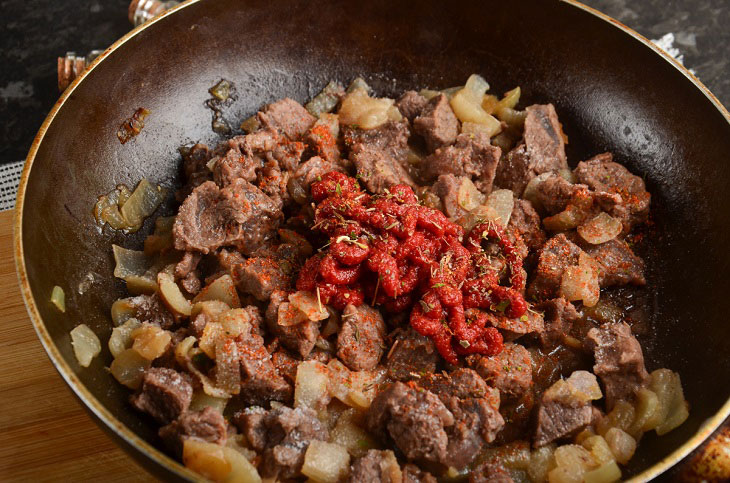 6. Pour 300 ml of water into the pan and stir everything.
If the pan has low sides, you can use a heavy bottomed pan.
Cover the pan with a lid and simmer the meat for a couple of hours. You need to make a weak fire and monitor the level of liquid in the pan – if it runs out, you need to add.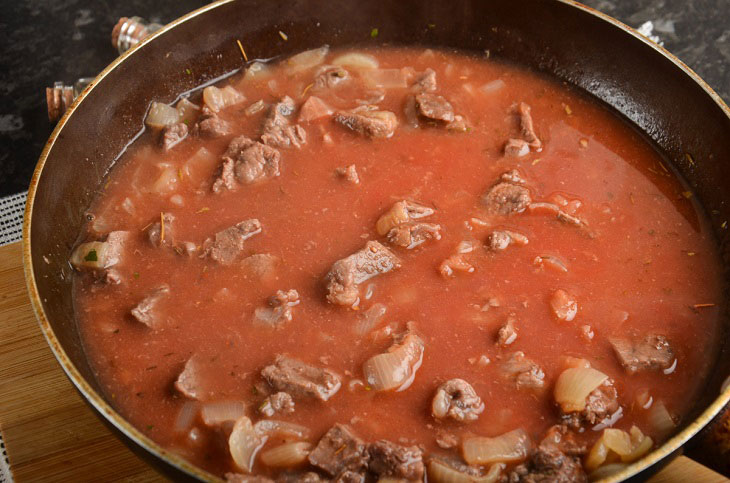 Serve the finished meat with a side dish, fresh vegetables, fragrant fresh herbs.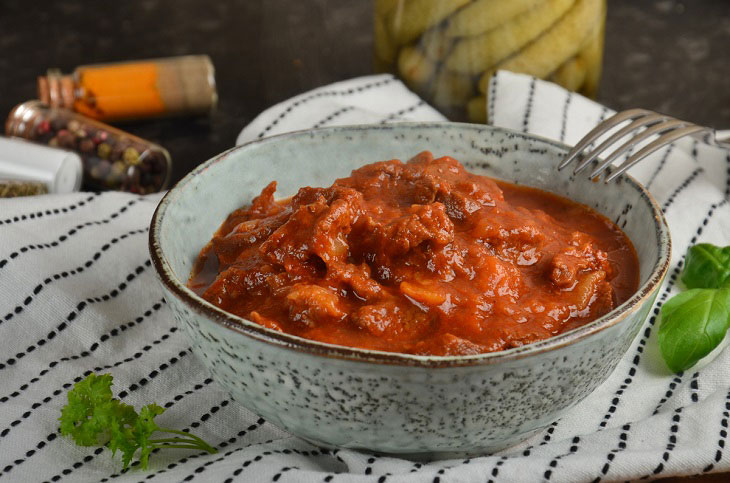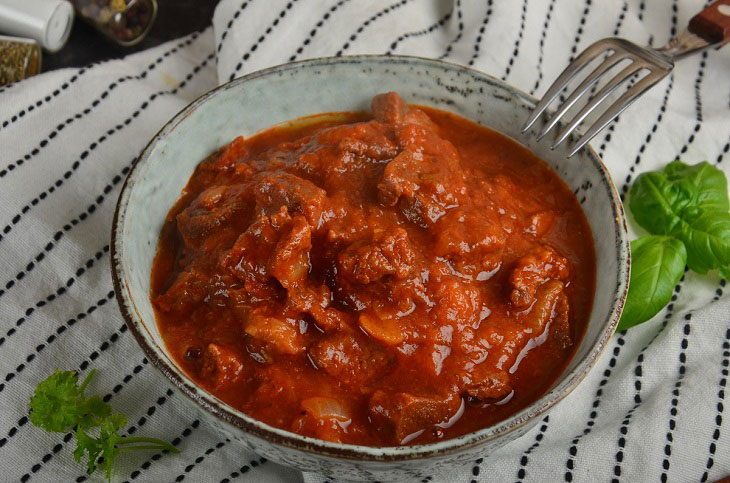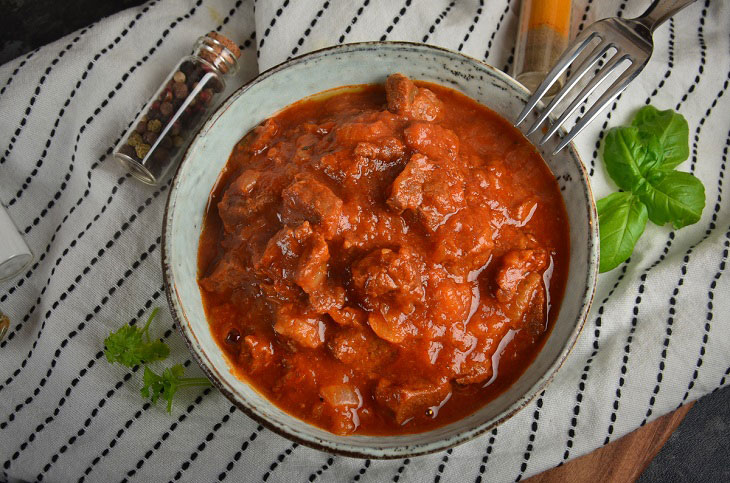 Bon appetit!