Minced meat under a fur coat in a pan turns out to be very satisfying and tasty. You can serve it with potatoes or some other side dish. From meat, you can take chicken fillet or pork. It is better to buy high-quality hard cheese so that it melts.
Also, this dish can be cooked in the oven, and not in a pan.
Ingredients:
Chicken fillet or a piece of pork – 1 pc. or 350 g (preferably pork).
Hard cheese – 30-50 g.
Salt – to taste.
Black ground pepper – to taste.
Vegetable oil or lard – 40 g.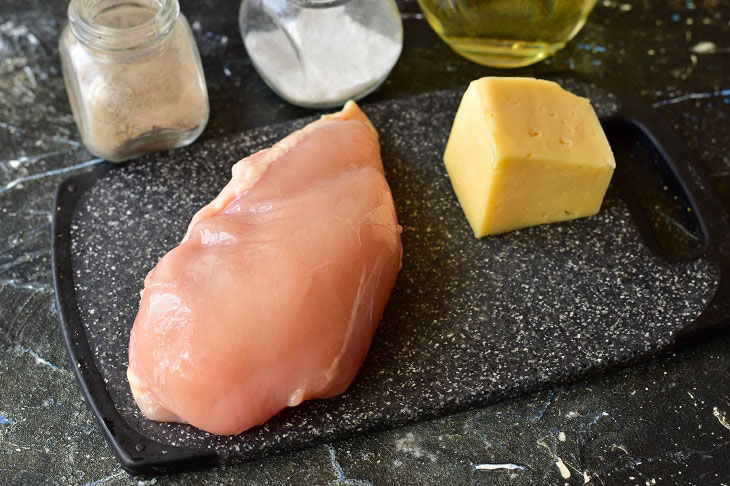 How to cook:
1. Wash the chicken fillet, cut it into pieces, twist them in a meat grinder.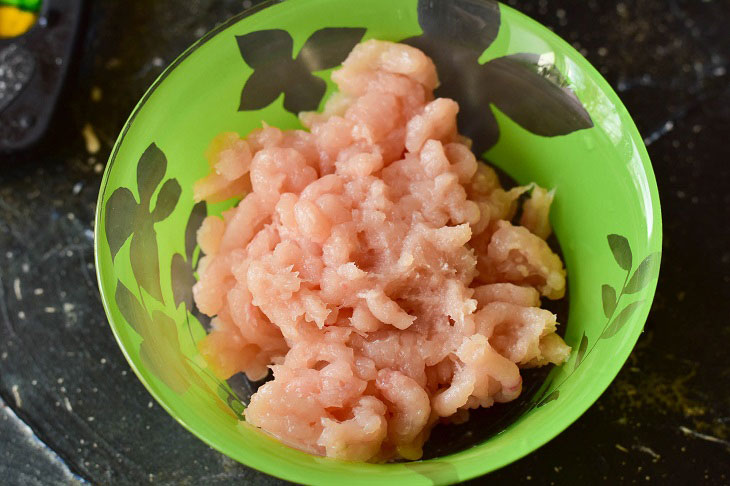 2. Add salt and ground black pepper to the prepared minced meat.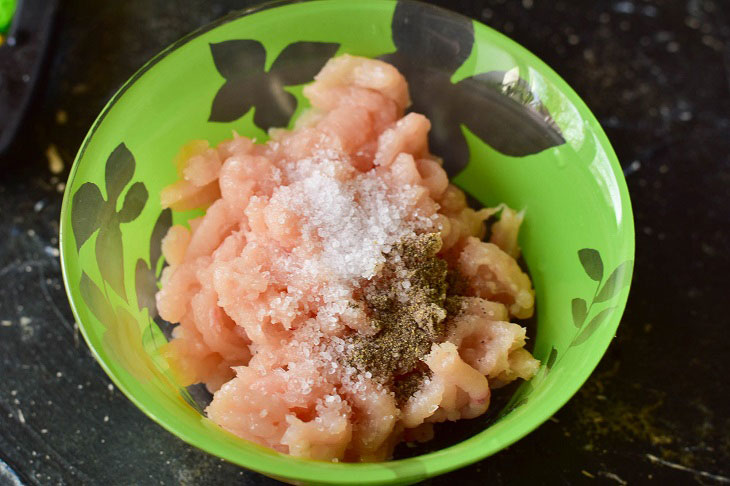 3. Grate hard cheese on a coarse grater or cut into large plates.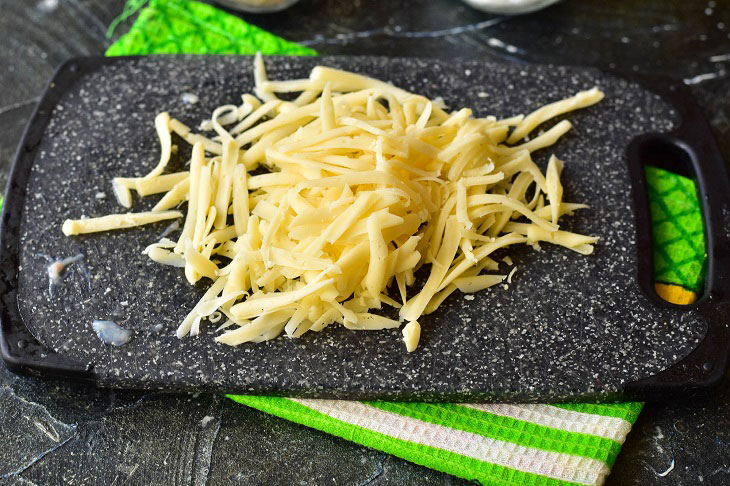 4. Pour vegetable oil into the pan, heat it up. With wet hands, shape the minced meat into a cake approximately 1.5-2 cm thick. Place it in the pan very carefully.
5. Fry the minced meat in a pan with a tortilla for 7-10 minutes. Keep the fire low and cover the pan with a lid.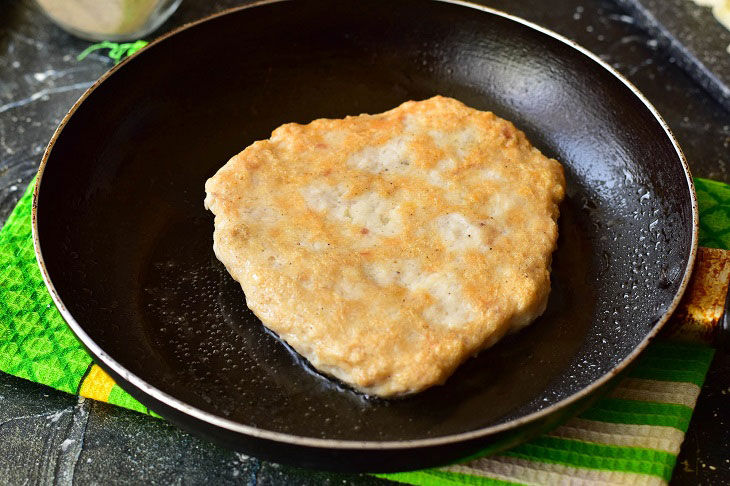 6. Then turn the stuffing over to the other side. Place grated hard cheese on top. Cover the skillet with a lid again. Fry the dish for another 7-10 minutes.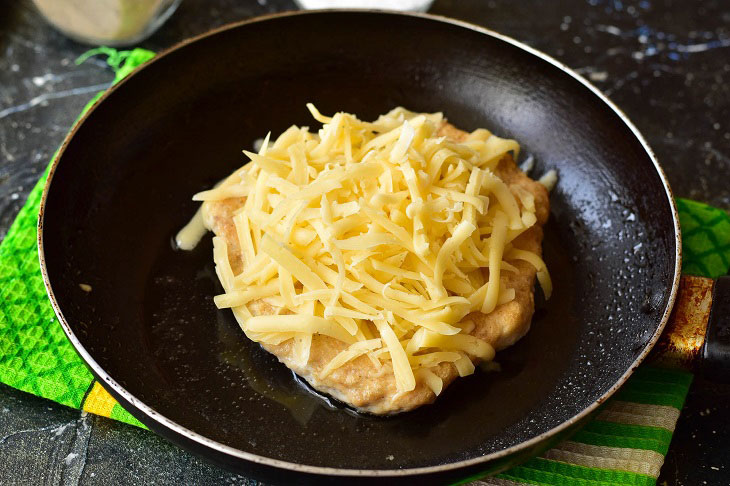 7. After that, put the minced meat under a fur coat on a plate. Top it with chopped green onions.
You can put a bowl with any sauce next to it, for example, it can be ketchup, garlic sauce, soy sauce and others. You can also cut the minced meat into portions. In this case, it will be more convenient for all guests or members of your family to eat the dish.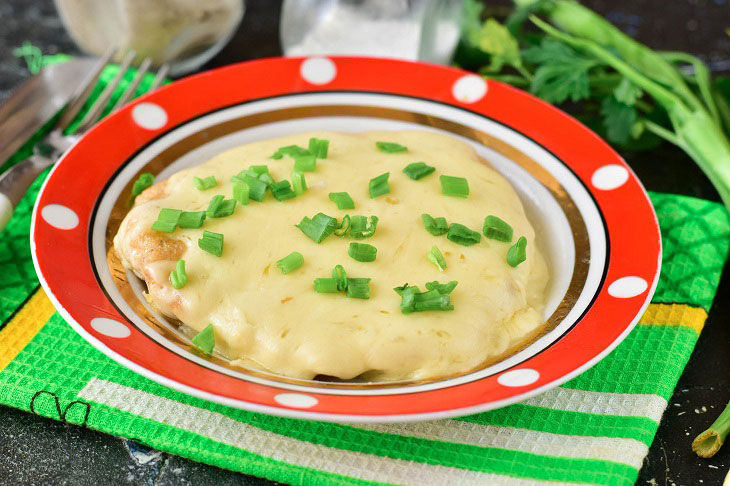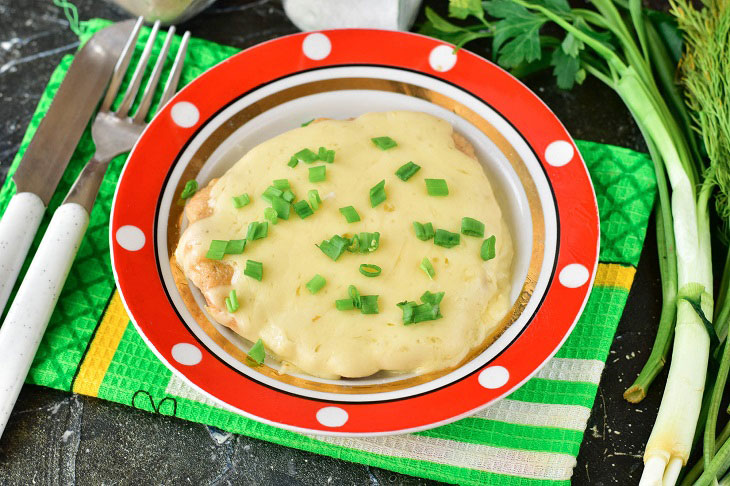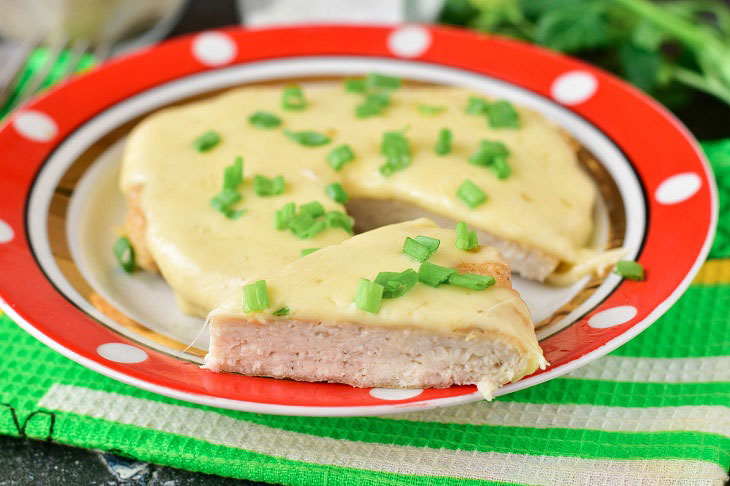 Enjoy your meal!