Each country has its own tradition of cooking eggs. Try a hearty Japanese omurice omelet stuffed with rice. The dish is very popular in Japan, where it can be ordered in any cafe or street food vendors. The Japanese have a custom on omurice to write various culinary messages or a declaration of love with ketchup, draw geometric patterns and funny pictures.
For the filling, fried onions, chicken, fish, seafood, peas, herbs or soy mince are added to the rice. An omelette is made from fresh eggs with little or no cream. The egg mass should remain semi-liquid. And for a lush structure during baking, the omelette is lightly mixed with chopsticks, creating folds on its surface. The filling is laid out in the omelette, the product is folded into a roll.
Ingredients:
Onion – 30 g.
Chicken fillet – 50 g.
Rice – 50 g.
Green peas – 15 g.
Ketchup – 55 ml.
Soy sauce – 45 ml.
Soybean oil – 45 ml.
Eggs – 3 pcs.
Cream – 20 ml.
Parsley – 3 g.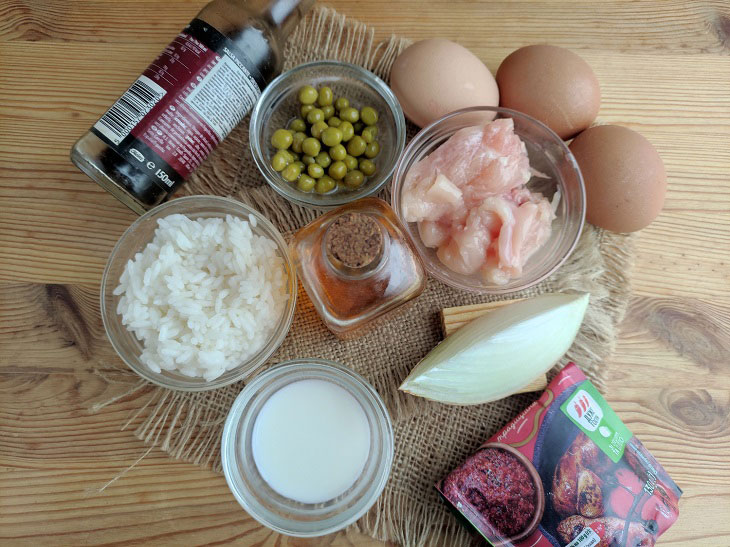 How to cook:
1. Finely chop the peeled onion, place in a pan with heated soybean oil. Fry until light golden color.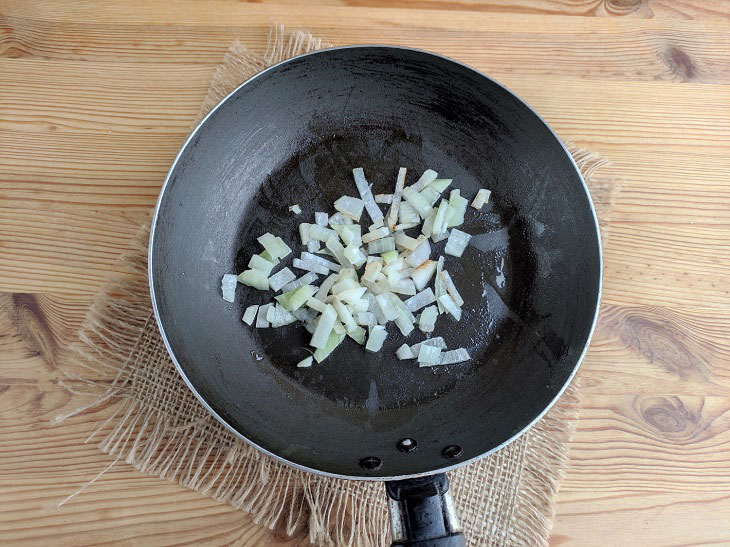 2. Add finely chopped chicken fillet, fry the chicken with onions.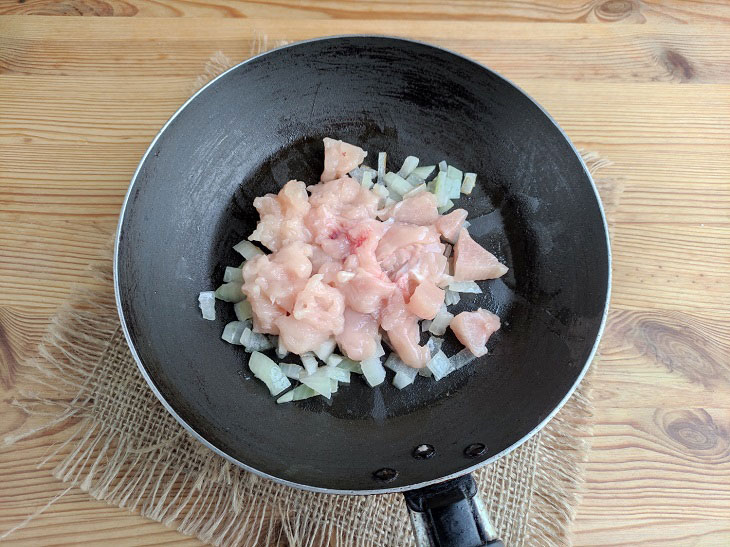 3. Add ketchup and soy sauce (1 tablespoon each).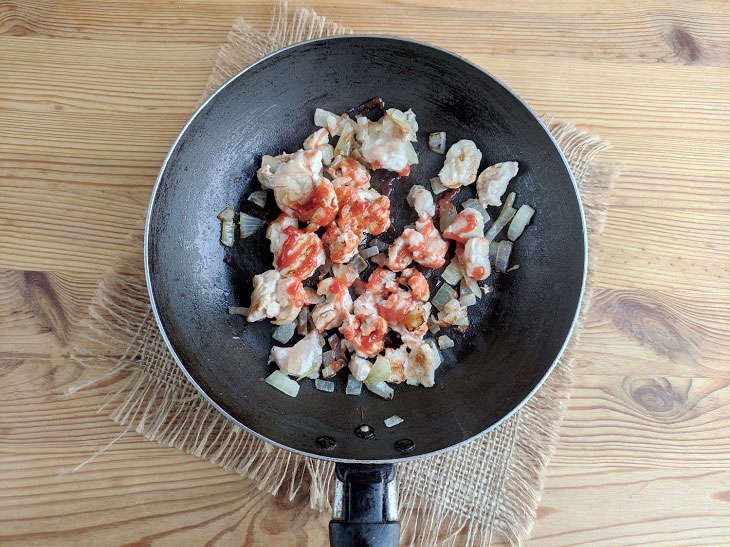 4. Put the boiled rice, warm and mix the stuffing.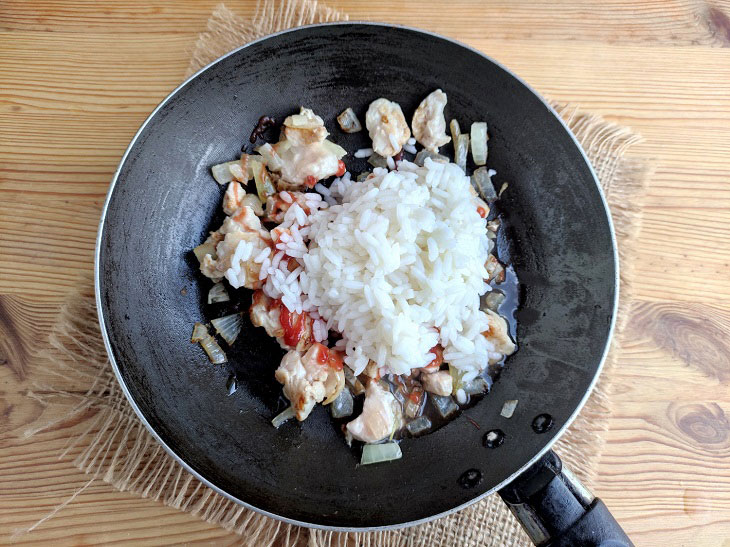 5. In a deep bowl, beat eggs, add cream and soy sauce. Mix with chopsticks.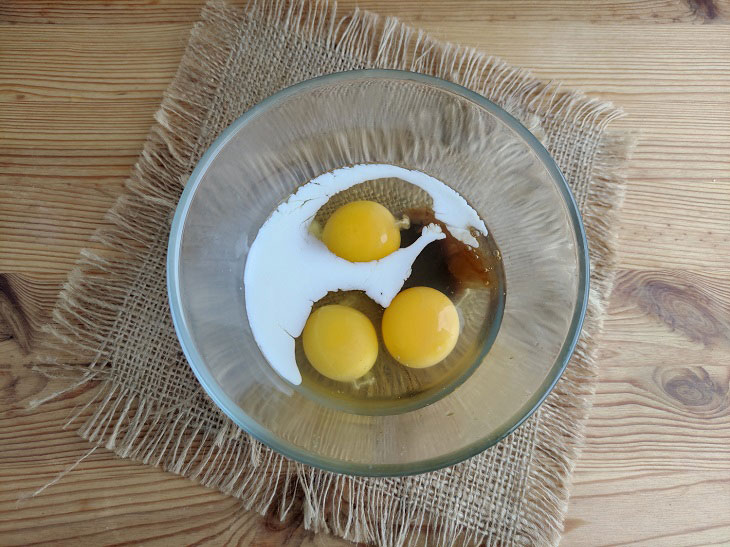 6. Heat a frying pan with soybean oil, pour in the egg mixture. Gently make folds on the surface with chopsticks.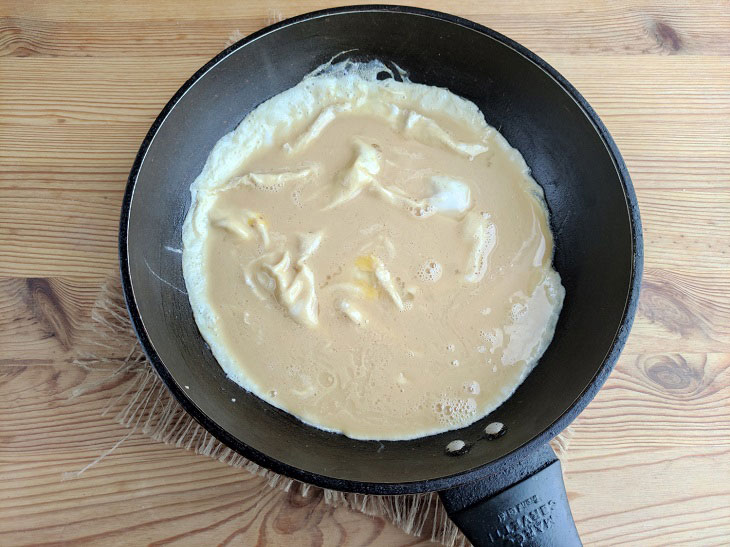 7. When the omelette is almost ready, put the filling in the center. Place green peas on top.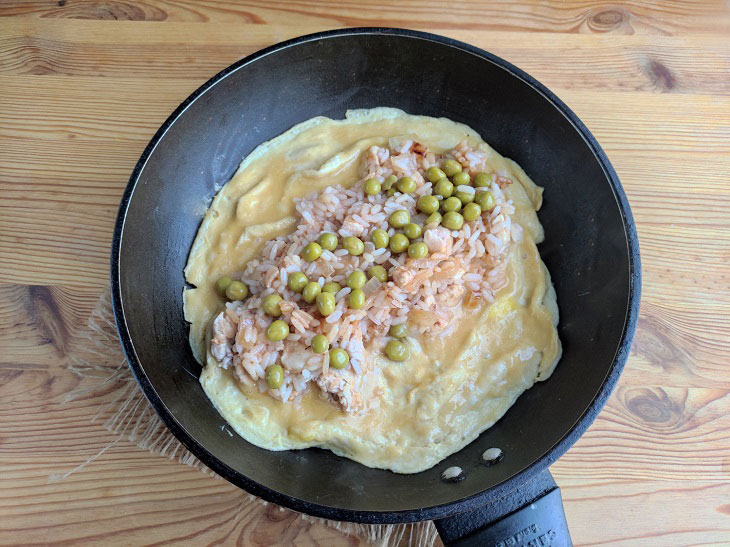 8. Press the edges firmly with a spatula.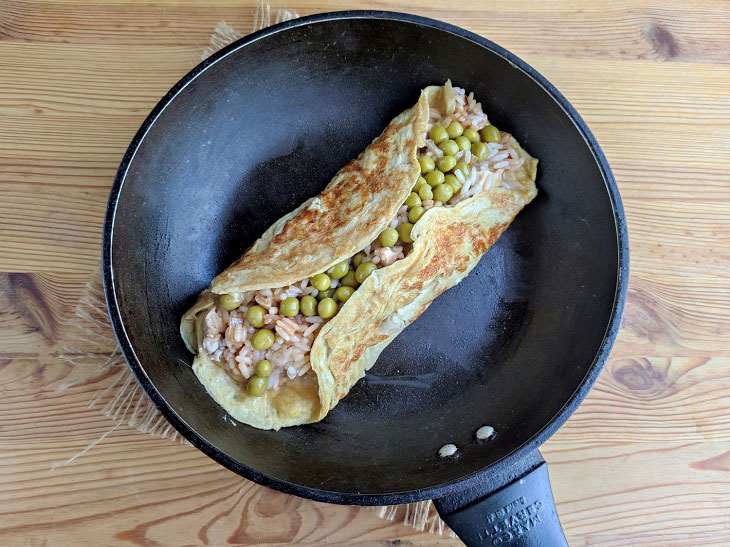 9. Cover the pan with a serving plate. Turn the pan over so that the omelet joint is at the bottom. Draw random stripes with ketchup.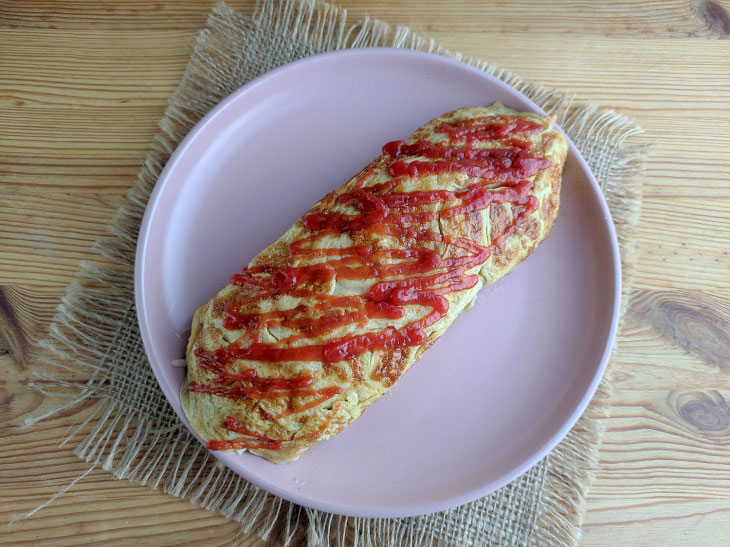 10. Arrange fresh tomatoes, herbs, leeks and peas.
Serve omurice at the table.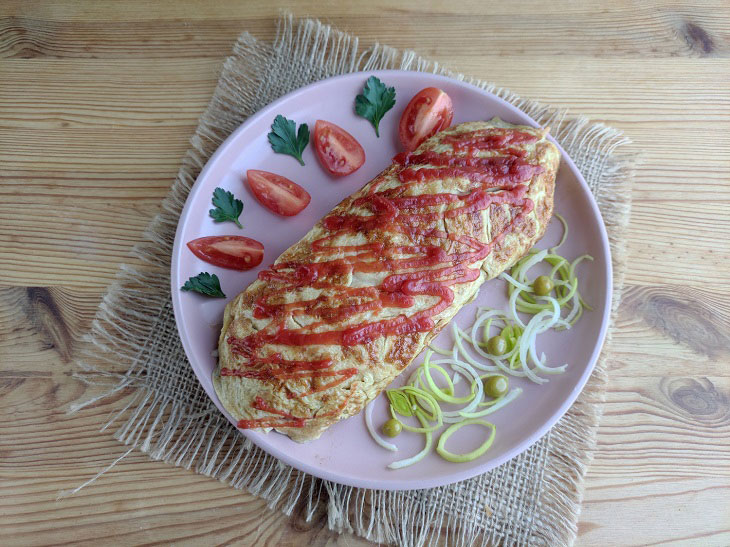 The dish looks unusual and appetizing and will appeal to all lovers of Asian food. The omelette is very satisfying and is suitable for breakfast or a snack. The dish is not heated and not stored.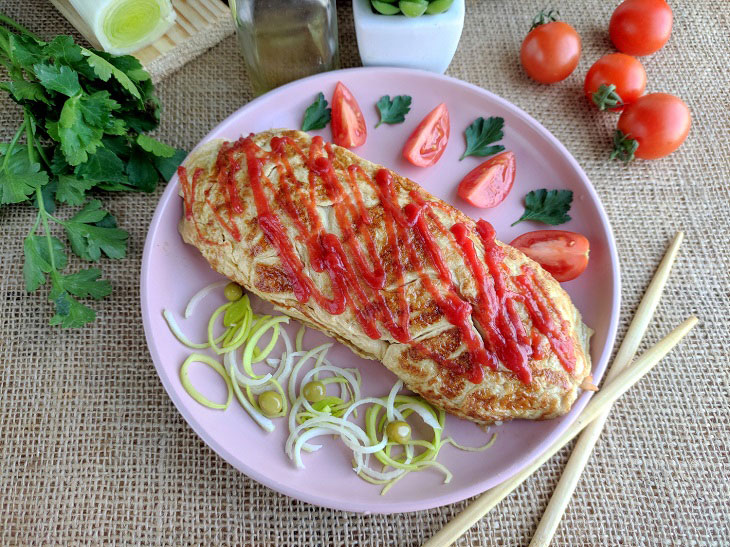 Bon appetit!