Zucchini muffins with sausage are a vegetable snack that can be prepared quite quickly as a snack or instead of a main course. They are very tender, fragrant and soft in taste. They are best served warm, but many prefer to eat them cold or, conversely, hot. You can serve them with sour cream or make a sauce from it with the addition of chopped garlic.
Zucchini should be purchased young, as there will be no seeds inside. When choosing sausage, it is better to give preference to smoked, but if there is an ordinary doctor's sausage in the refrigerator, then feel free to use it. It is better to buy a homemade tomato, the ideal variety would be "Bull's Heart". It is best to bake muffins from zucchini in silicone molds. If you don't have these, then use the usual ones, just be sure to grease them very carefully with vegetable oil and sprinkle the bottom and sides with semolina.
Ingredients:
Zucchini – 1 pc.
Egg – 1 pc.
Smoked sausage – 50 g.
Salt – to taste;
Ground black pepper – to taste.
Tomato – 0.5-1 pc.
Flour – 2-3 tbsp. l.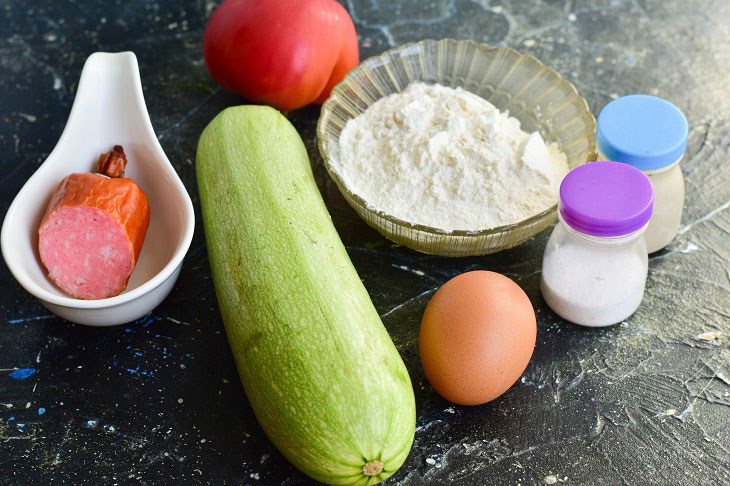 How to cook:
1. Wash the zucchini very well, cut off the edges on both sides. Now grate the vegetable on the grater from the side where the large holes are.
If the vegetable you are using is not young, then be sure to peel it.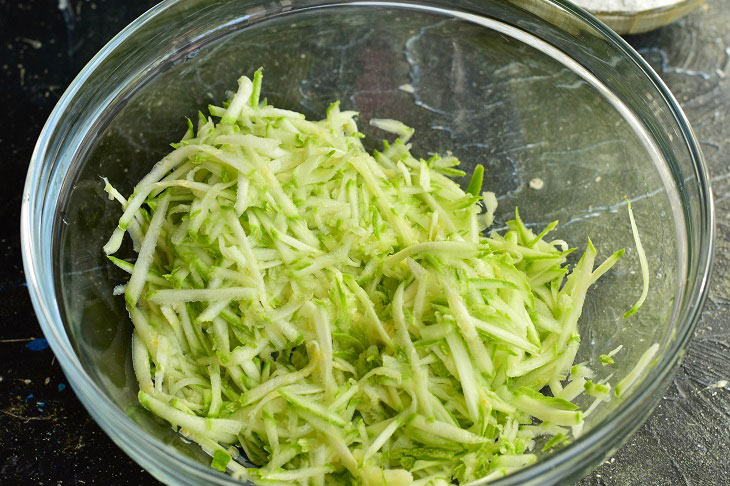 2. Drive an egg into the squash mass, add salt and ground black pepper.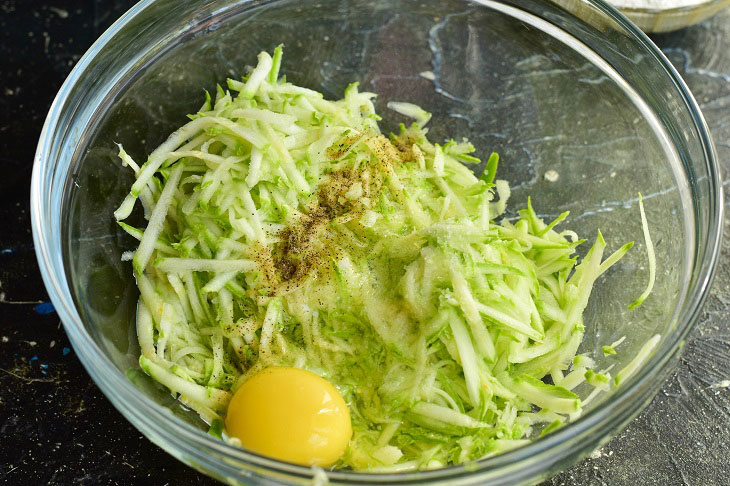 3. Cut the sausage into small cubes. Lay it out to the previous mass.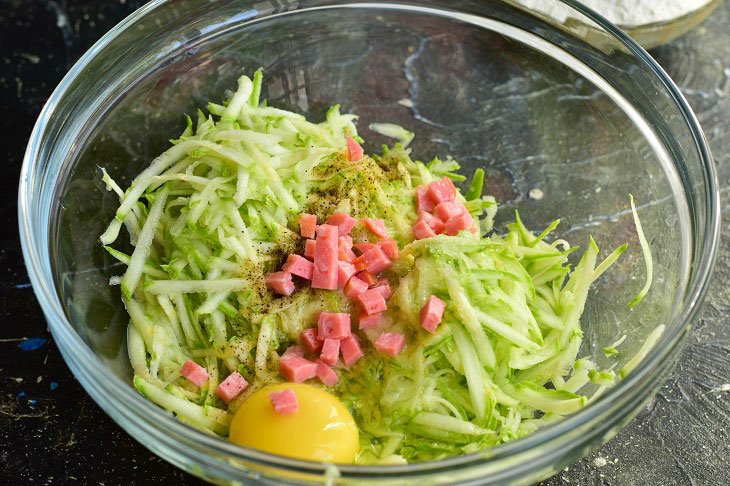 4. Wash the tomato and cut into the same pieces as the sausage.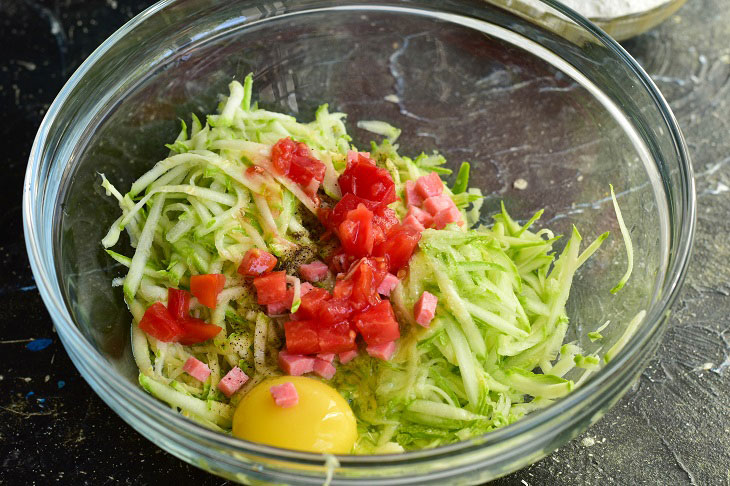 5. Pour in the premium flour.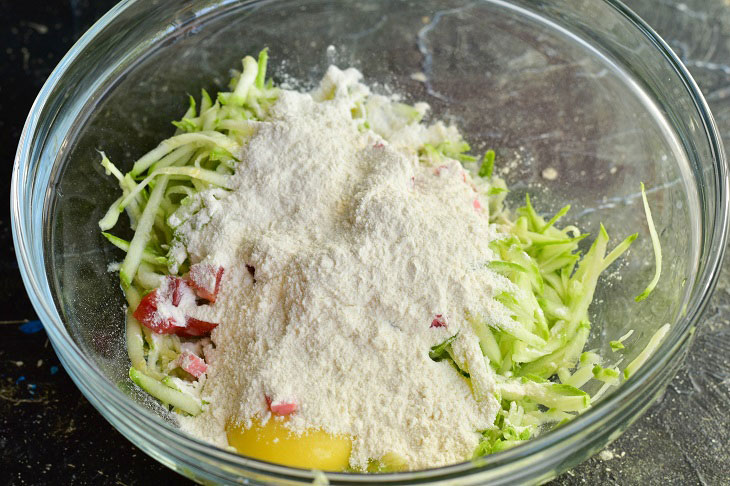 6. Now mix all the ingredients very well, it is most convenient to do this procedure with a kitchen spoon or with your hands.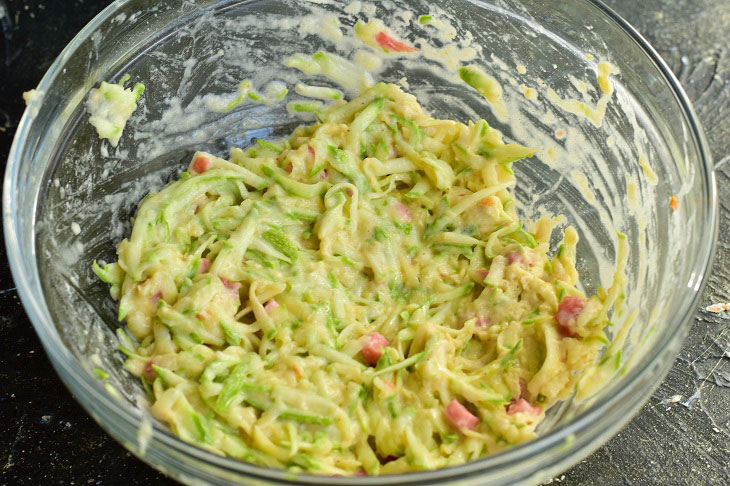 7. Lubricate silicone molds with vegetable oil. Put the zucchini mass in each of them.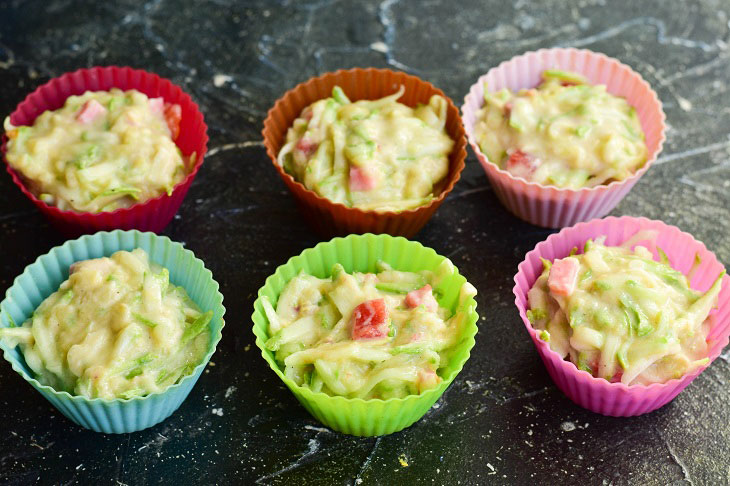 8. Send the zucchini muffins with sausage to the oven preheated to 190 degrees for 25-35 minutes.
Perhaps the cooking time will be a little longer or, conversely, less. It all depends on what kind of oven you have.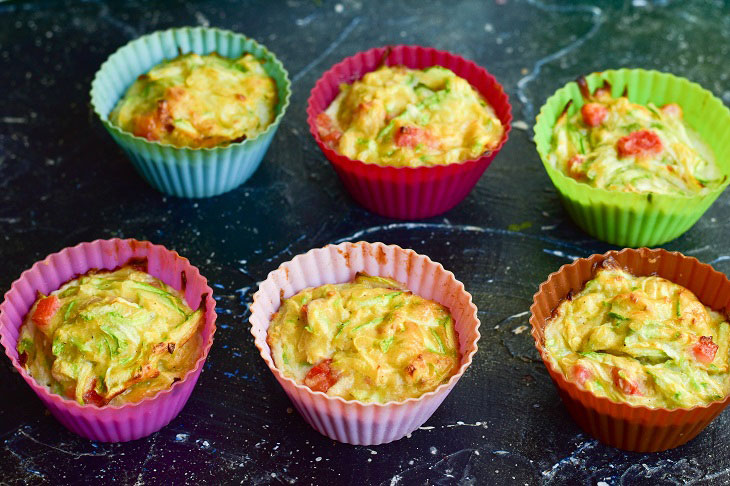 9. After that, very carefully remove them from the molds, put them on a dish and serve.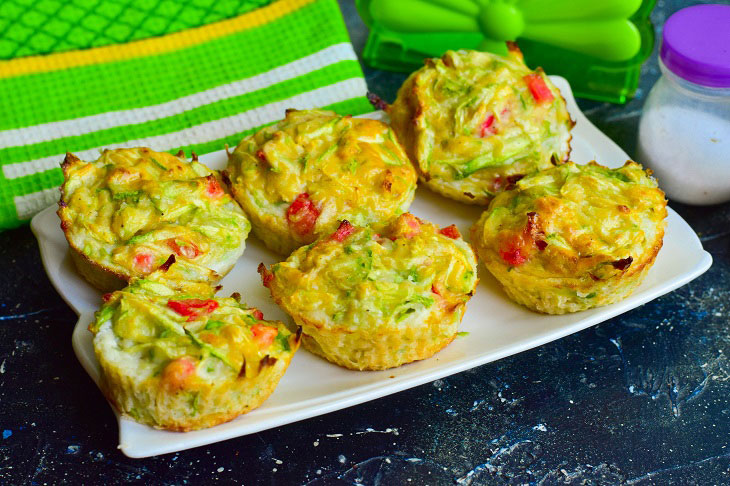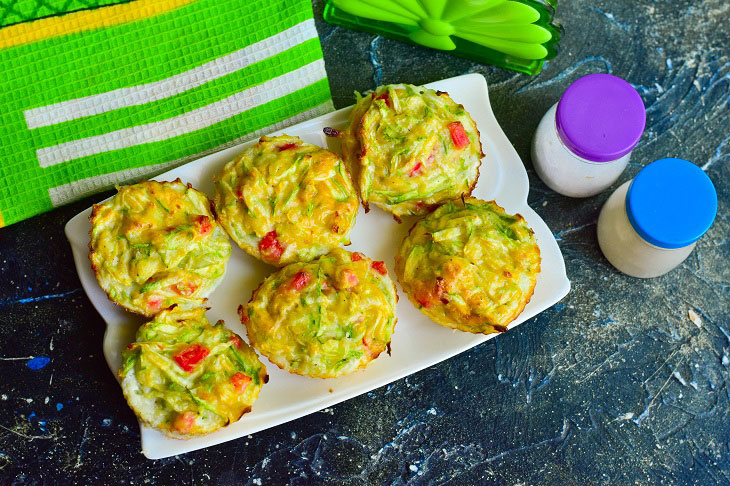 Bon appetit!