Mushrooms stuffed with chicken (in the oven) are an incredibly tasty appetizer, moreover, original and appetizing in appearance. It is quite suitable for a festive table, although it can also be cooked on a normal day. Therefore, if you see large mushrooms on sale, feel free to buy, this is a great reason to fill them with stuffing and bake. By the way, frozen champignons are also suitable for baking, however, rarely anyone freezes them whole – so they take up more space in the freezer.
Ingredients:
Champignons – 10 pcs.
Chicken meat – 150 g.
Hard cheese – 70 g.
Oil – 2 tbsp. l. for frying.
Salt – 1/5 tsp.
Spices – 1/5 tsp
How to cook:
1. Prepare large champignons – wash them thoroughly, you can use a hard sponge. Trim off any excess.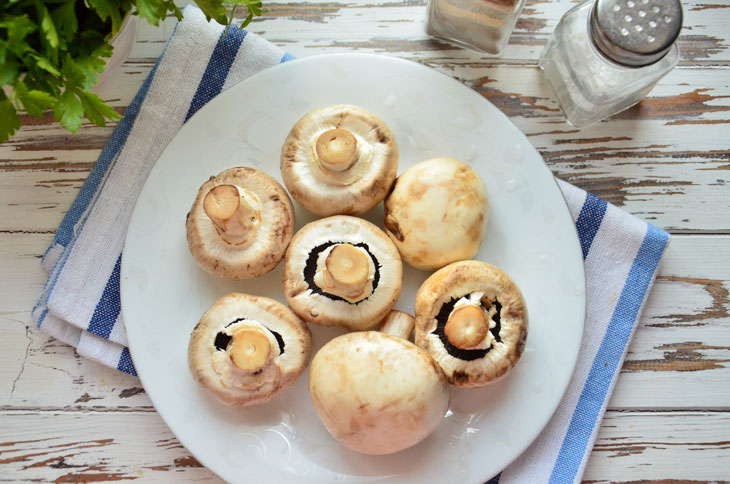 2. Wash the chicken meat (fillet is suitable), dry it, remove all excess and cut into small pieces.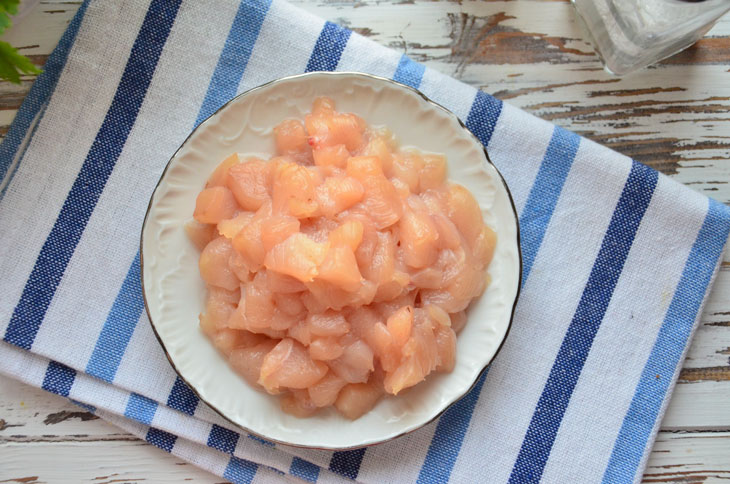 3. Carefully remove the leg from each mushroom, clean the recess in the hat with a knife so that more stuffing enters.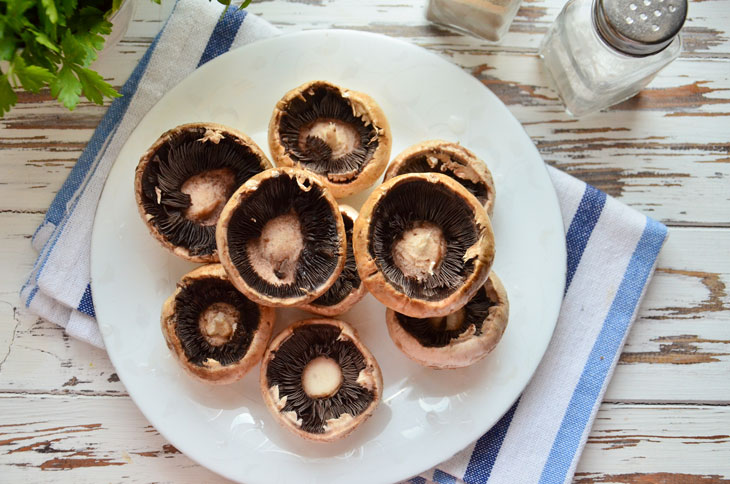 4. Also cut the legs very finely.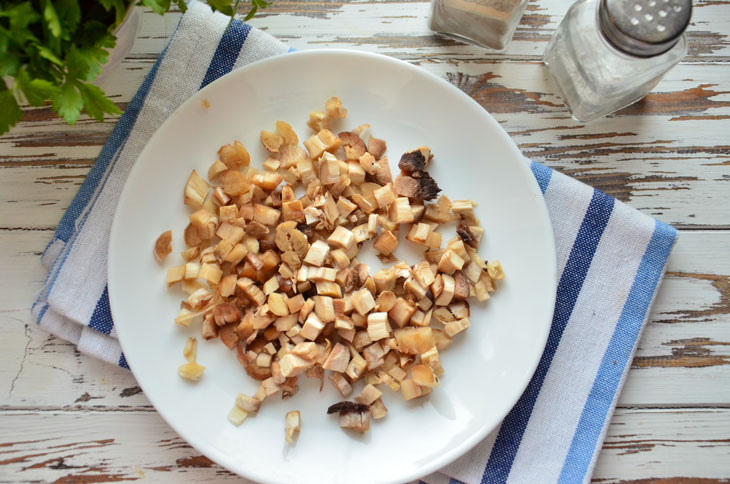 5. Pour refined oil into a hot frying pan, and after a minute put chicken pieces and mushroom crumbs in the same place for frying. Salt and sprinkle with spices, fry over low heat for 5 minutes.
Don't forget to stir with a spatula.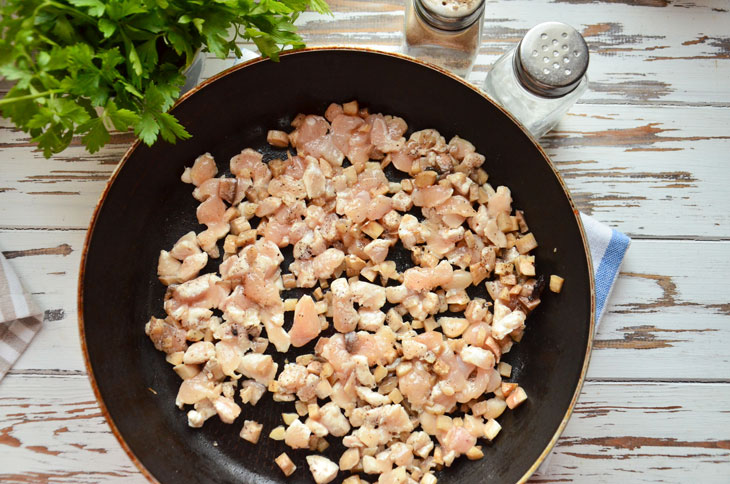 6. Divide the hot filling over the hats. Put the hats in a baking dish, the bottom of which can be covered with foil or baking paper.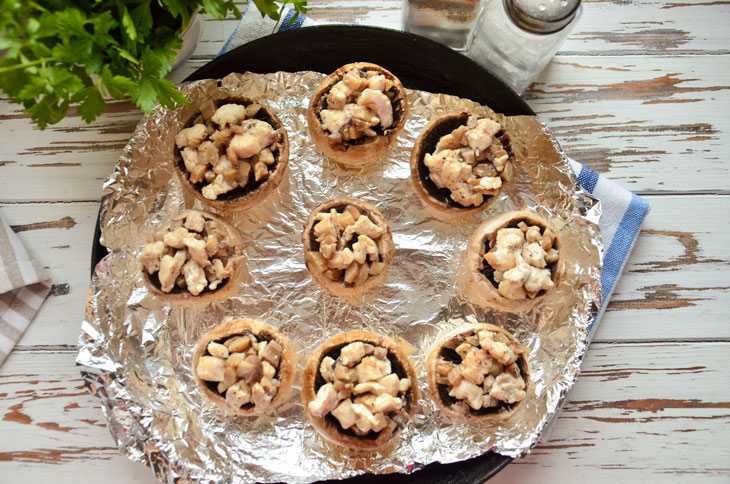 7. Sprinkle the blanks with grated hard cheese. Bake at 170 degrees for 15 minutes.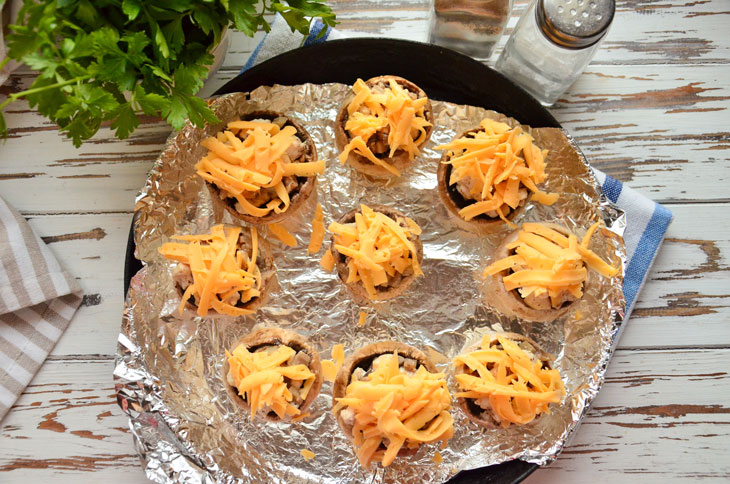 It is better to serve ready-made mushrooms immediately – they are incredibly juicy and tasty. You can also decorate with fresh herbs and sauce.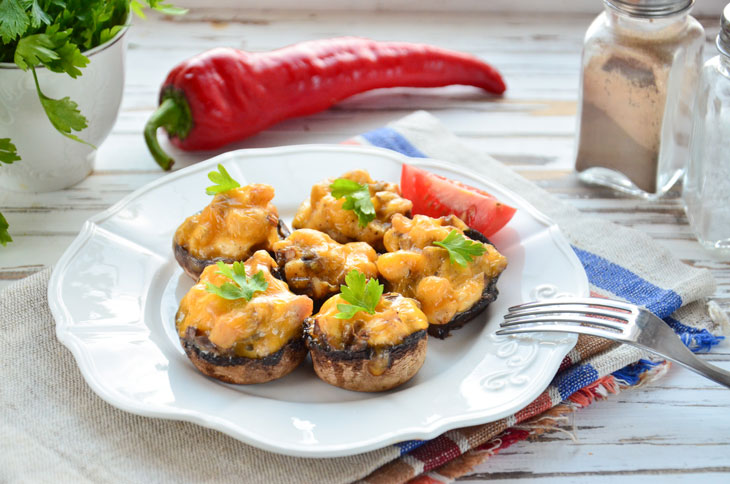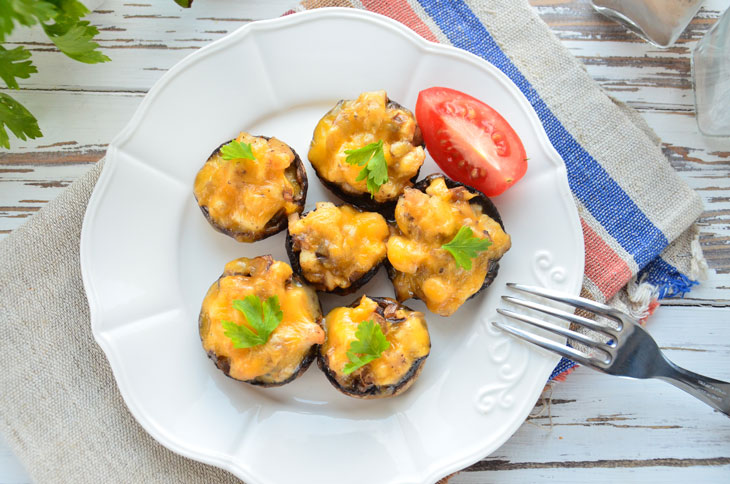 Enjoy your meal!