Cucumber is the most frequent guest on our table at any time of the year. In winter and autumn, we are happy to eat pickled and pickled cucumbers, and in spring and summer, fresh salads from this vegetable. In cooking, in addition to the traditional ways of using cucumbers, there are many interesting recipes in which vegetables are heat-treated. Cucumbers are added to stews, soups and fried in oil. There are even special varieties of cucumbers for frying. We offer to prepare an original snack – fried cucumbers with eggs. The dish is suitable for serving for dinner or for a buffet.
For the recipe, you will need large cucumbers that are not overripe. It is best to fry vegetables in odorless vegetable oil. When choosing eggs, give preference to farm or home-grown eggs with a bright yolk. For spiciness, garlic or ground pepper can be added to the egg mass. Combined dressing – sour cream with mayonnaise.
Ingredients:
Cucumbers – 350-400 g.
Eggs – 2 pcs.
Sour cream – 25 g.
Mayonnaise – 20 g.
Green onions – 5 g.
Salt, pepper – to taste.
Salt, pepper – 30 ml.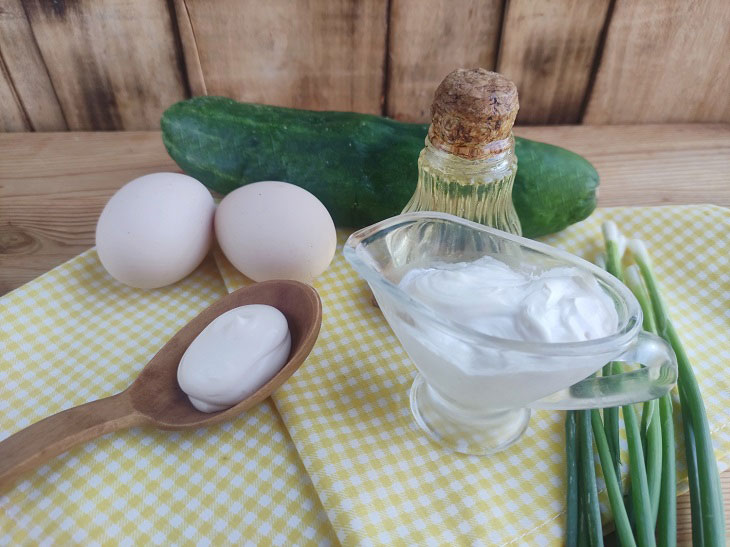 How to cook:
1. Wash cucumbers, dry. Remove the skin with a vegetable peeler. Cut off the ends. Cucumbers cut into small cylinders 2-2.5 cm high.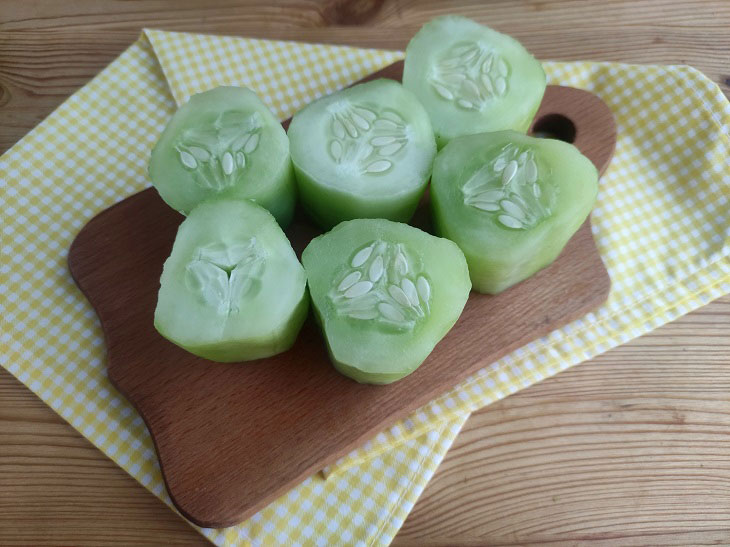 2. Use a teaspoon to remove the core. Salt cucumbers, leave for 10 minutes. After slightly wringing out, get wet in a towel.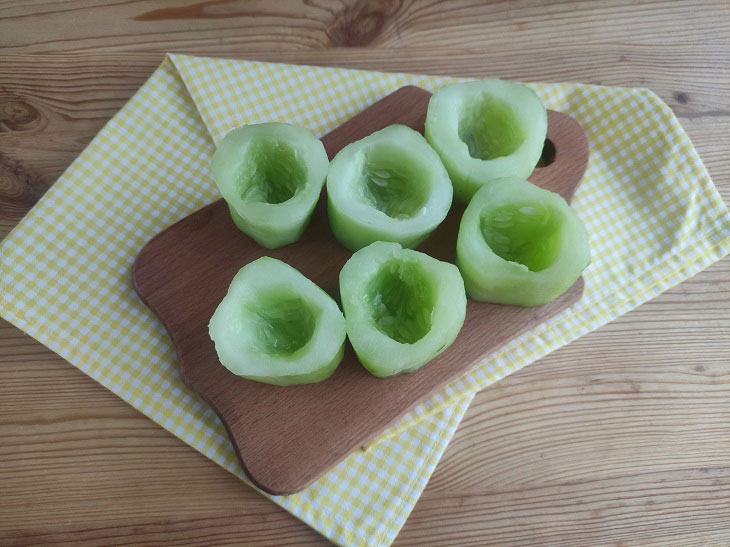 3. Heat vegetable oil in a frying pan. Fry cucumber baskets on all sides in vegetable oil until golden tan marks appear.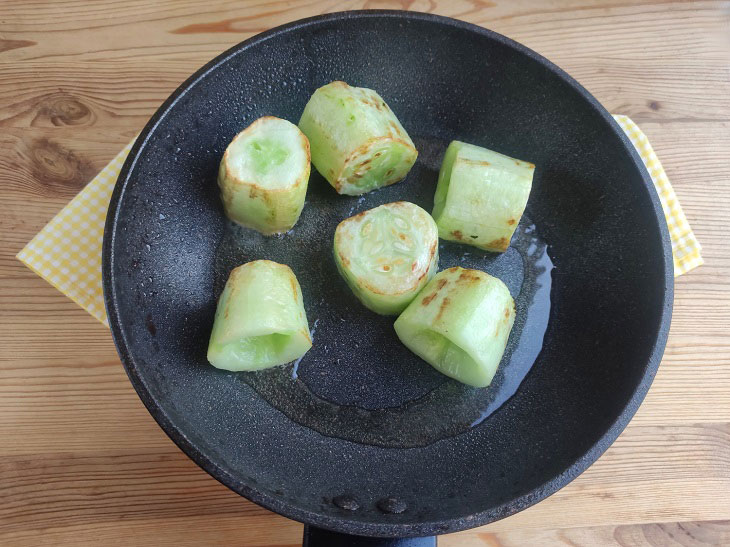 4. Soak cucumbers from excess liquid, place on a serving plate.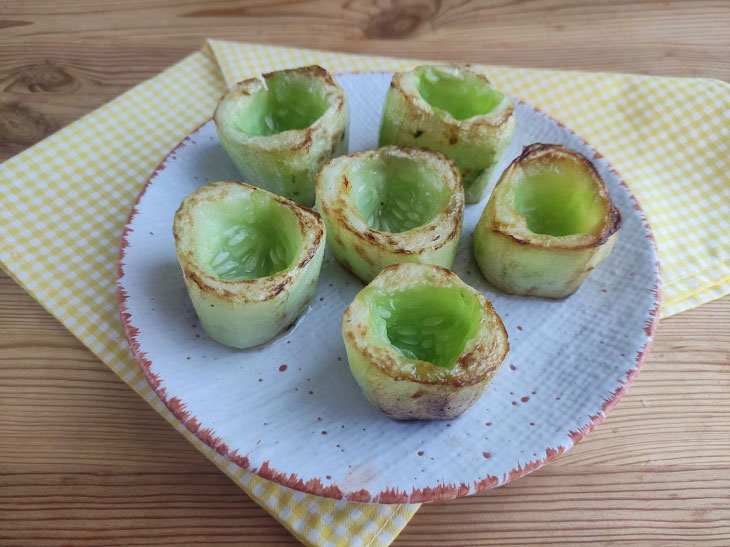 5. Boil the eggs for 8 minutes from the moment of boiling, cool in ice water. Remove the shell and cut with an egg cutter. Add salt and pepper.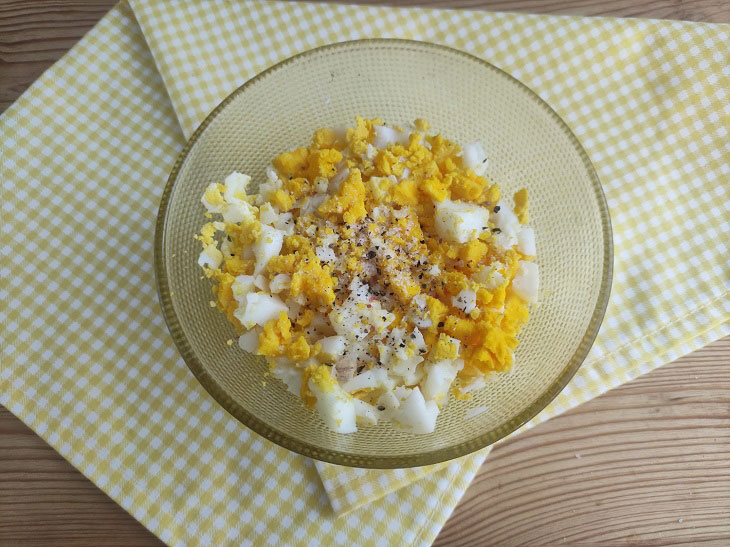 6. Finely chop the green onion. Set aside part of the onion for decoration, the rest – put in to the eggs.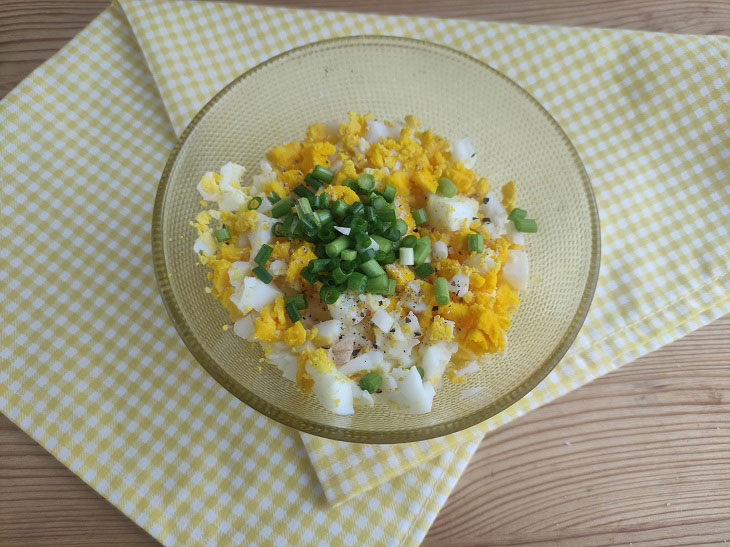 7. Fill the mass with sour cream and mayonnaise.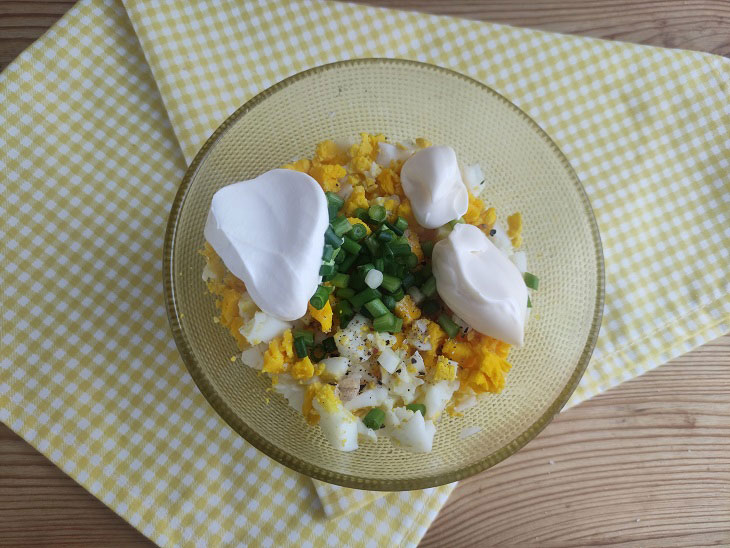 8. Fill the baskets with egg salad to the top with a slide. Sprinkle the dish with green onions and serve.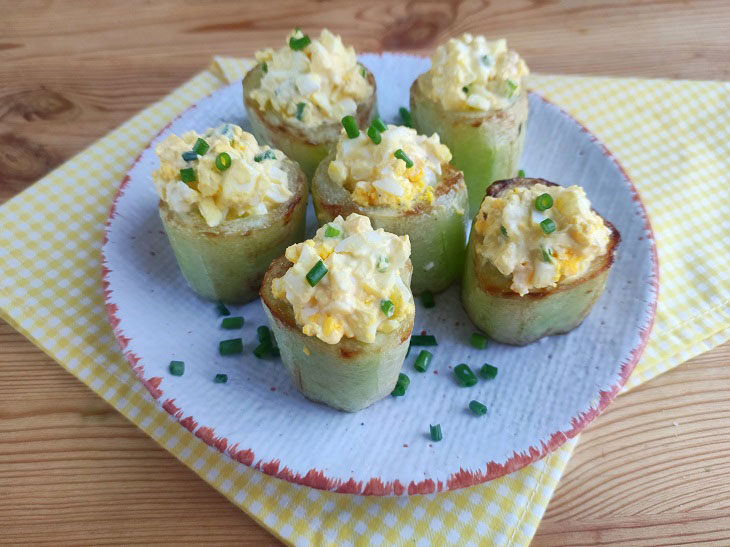 The appetizer looks interesting and appetizing. Fried cucumbers with eggs can be served immediately after cooking or chilled. The dish has a pleasant taste with a slight grassy smell.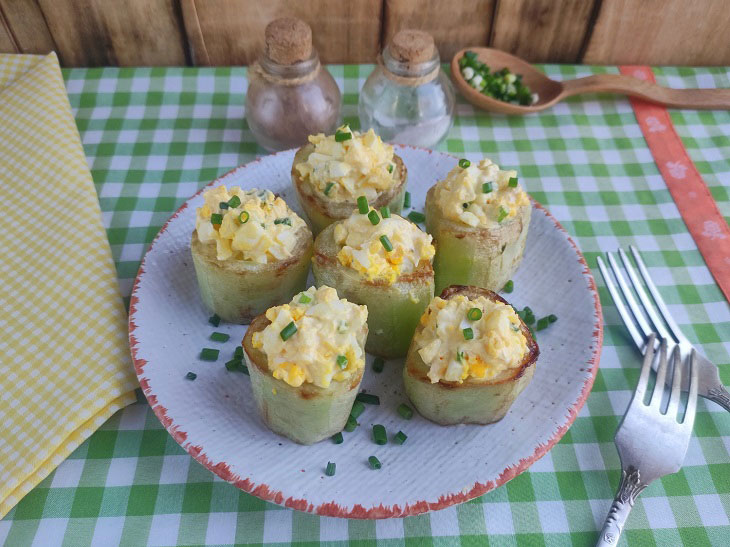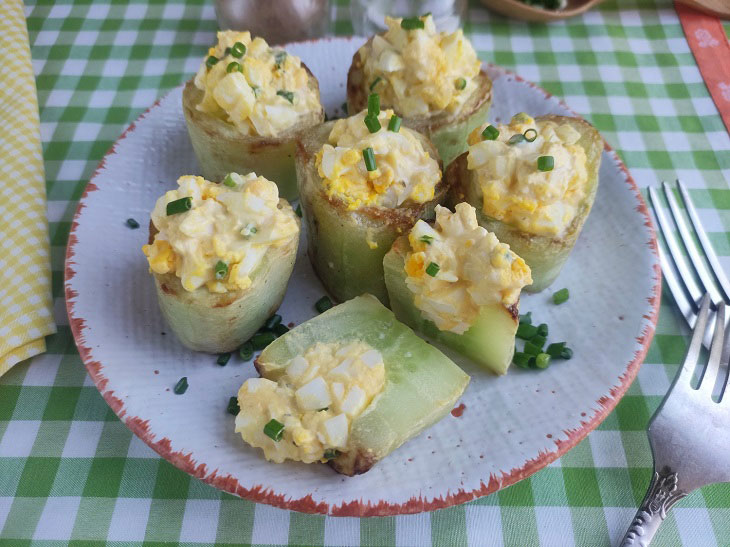 Bon appetit!