Kremzliki is an unsurpassed in taste and very unusual dish that is easy to prepare. Simple ingredients are also used, which are not expensive. If you pay special attention to the taste of kremzliks, they resemble a little potato pancakes, and the principle of cooking is the same. They should be served with sour cream, if you like it, of course. Also, instead of it, you can safely make garlic sauce.
When choosing potatoes, it is better to buy one that is available. This recipe used young. You can add a lot more garlic if you like spicy dishes. To fry kremzliks is in a frying pan and it is desirable that it be with a non-stick coating. So the potato yummy will be easy to turn over, nothing will stick to the bottom and will have a uniform and beautiful crust on all sides. How to serve kremzlik? It can be hot or cold, here you should focus solely on your own taste preferences.
Ingredients:
Potatoes – 7 pcs.
Onion – 1 pc.
Egg – 1 pc.
Garlic – 1 clove.
Salt, pepper – a couple of pinches of each spice.
Flour – 1-2 tbsp. l.
Vegetable oil – 40 ml.
Sour cream for serving (you can without it) – for serving.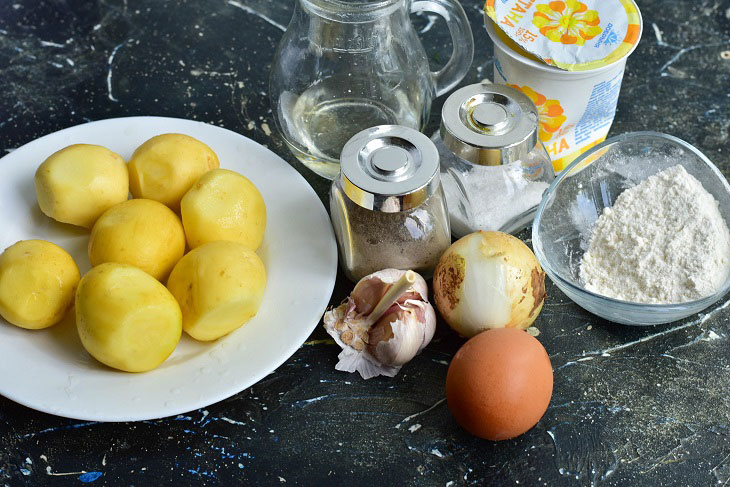 How to cook:
1. On a grater, grate the onion (you can twist it in a blender or meat grinder), and then the potatoes, which are pre-peeled.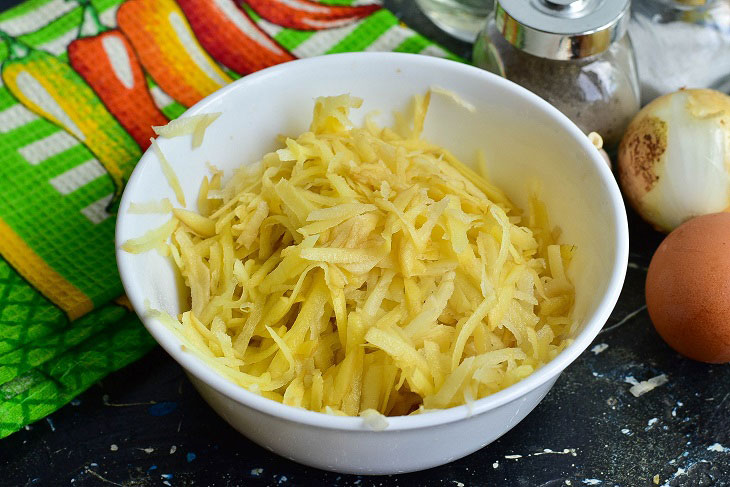 2. Beat in the chicken egg.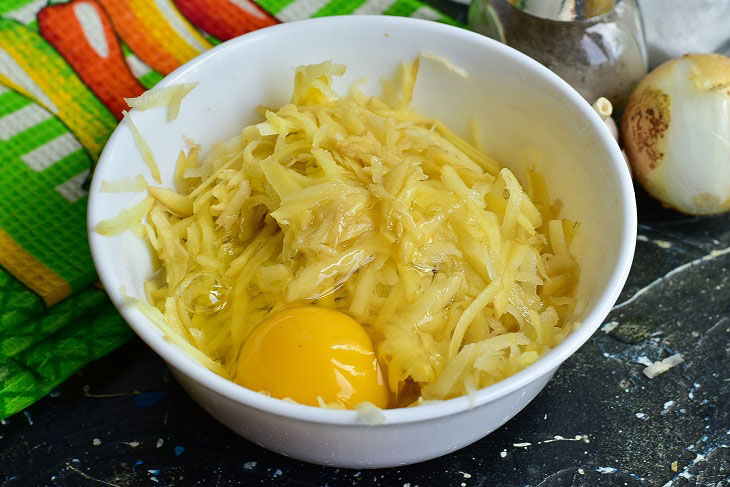 3. Add flour next.
If suddenly the flour is over and you don't want to go to the store, then you can safely take starch to replace it.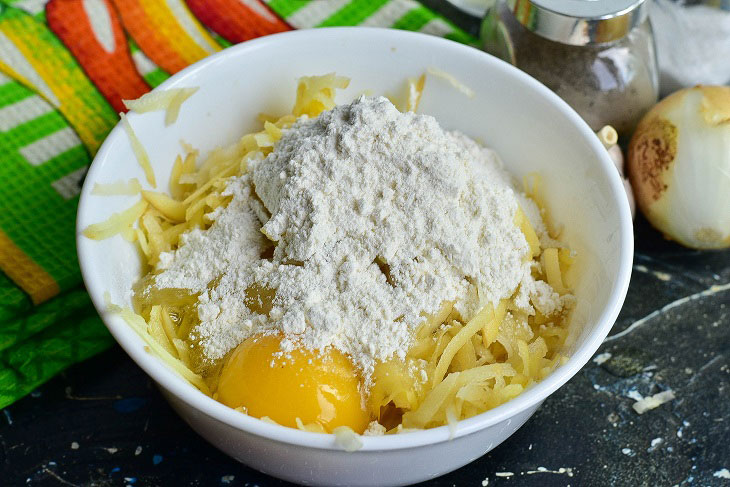 4. Add salt and ground black pepper.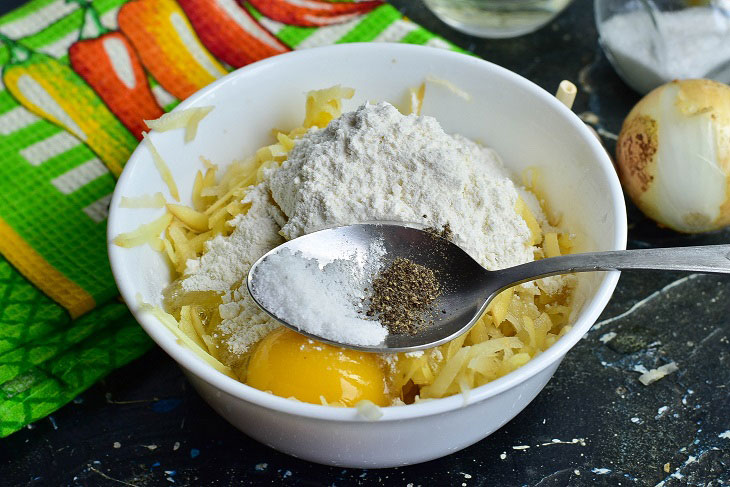 5. Squeeze a clove of peeled garlic through a garlic press. Mix the mass.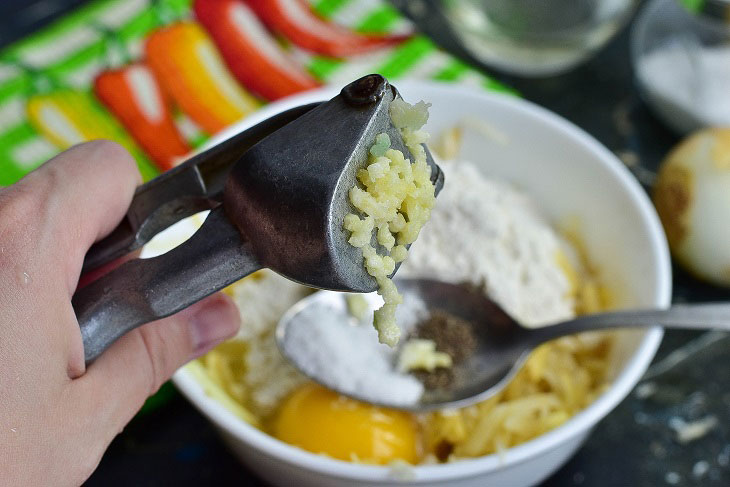 6. Heat vegetable oil in a frying pan. Lay out the kremzliks with a spoon, try to keep some distance between them.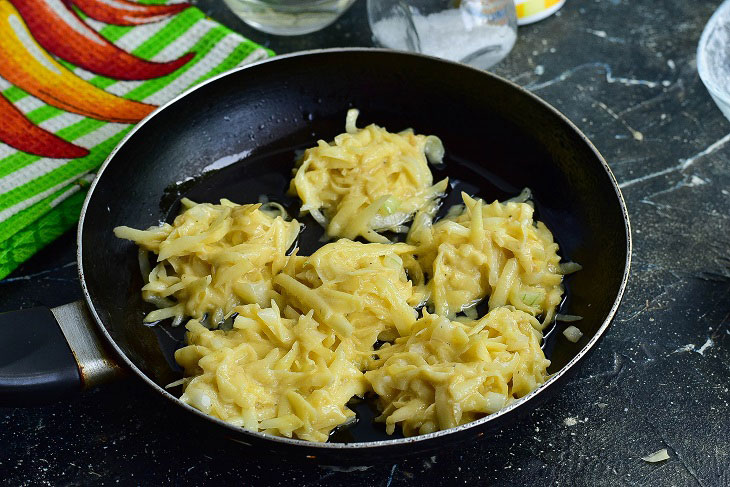 7. Fry the potato yummy over moderate heat until it has a nice and golden crust on both sides. Usually the frying time is 6-7 minutes.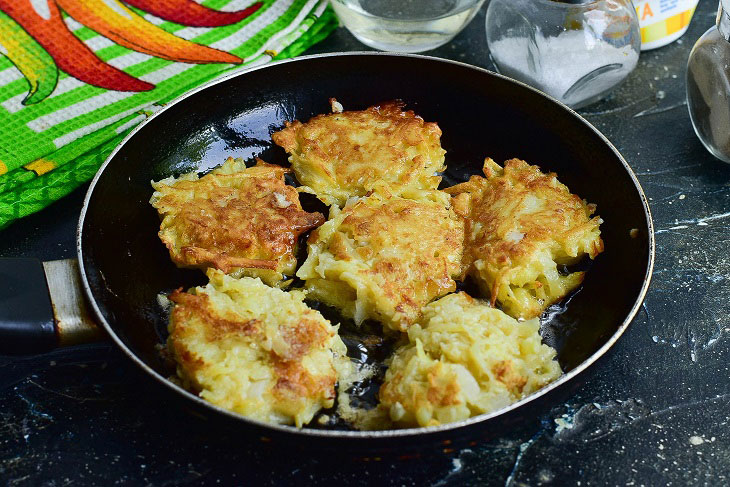 8. Place the creampies on a serving platter immediately. From above you can decorate them with fresh herbs, put a bowl with sour cream on the side.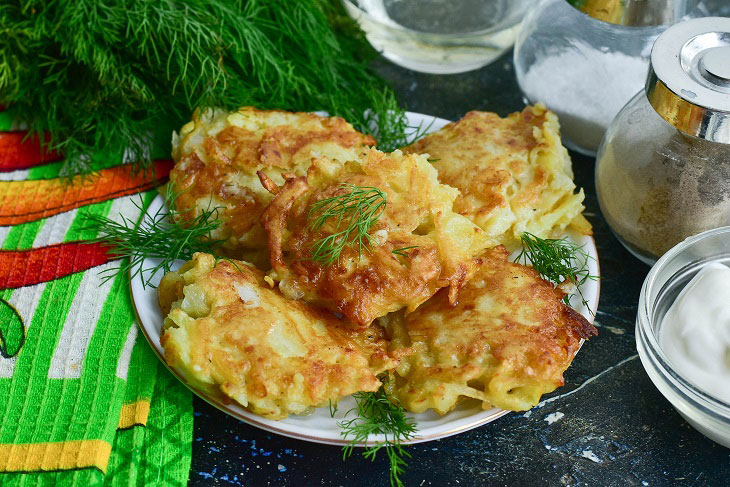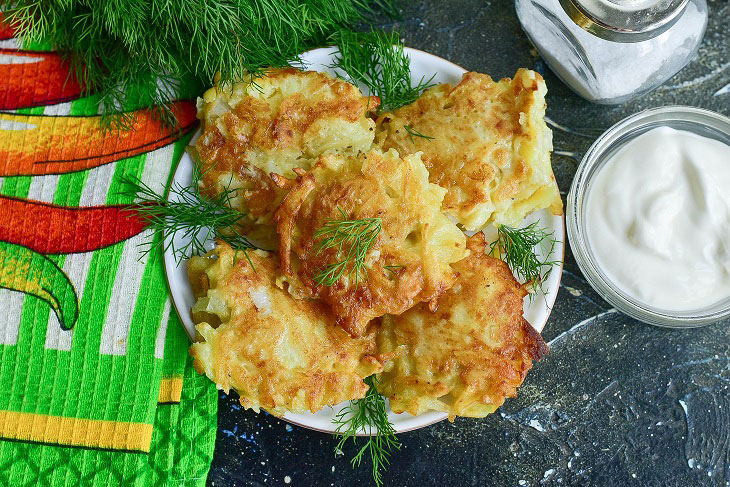 Bon appetit!