The season of delicious preparations is in full swing. All markets are overflowing with bright and juicy fruits. Prepare insanely delicious and fragrant nectarine jam. Nectarine is an incredibly fragrant fruit that recently appeared on our markets. Such a blank is well tolerated by storage in the apartment. Serve jam to the sweet table: tea, pancakes, pancakes.
Ingredients:
Nectarines – 1200
Sugar – 750 g.
Citric acid – 0.5-1 tsp.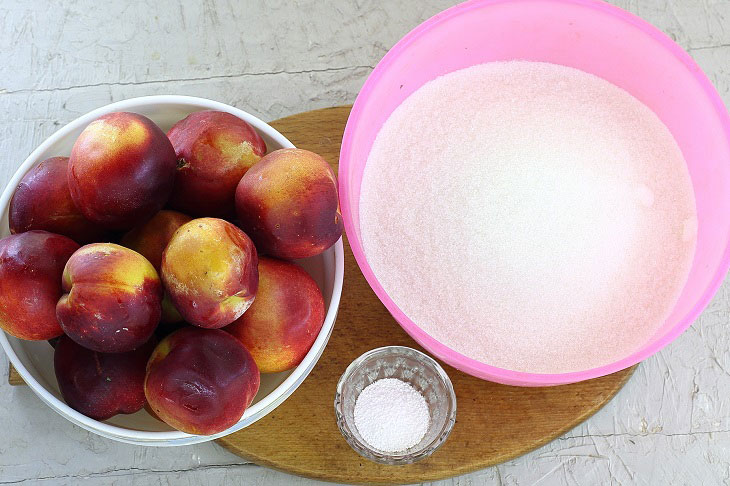 How to cook:
1. To make jam according to this recipe, use ripe fruits with dense pulp. If soft fruits are used, they may fall apart during cooking. From soft fruits, you can make fragrant jam or marmalade.
Nectarines should initially be reviewed for damage and signs of spoilage. If any fruits are found, immediately remove them. Place a good quality fruit in a sieve and rinse well under running cold water.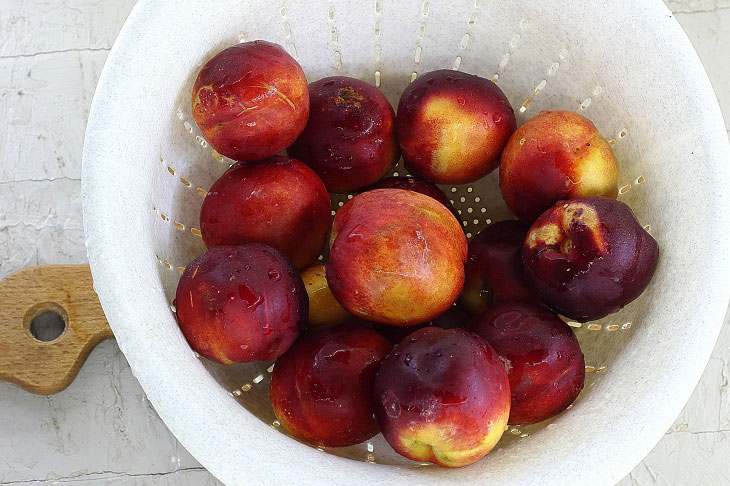 2. Carefully cut in half and remove the seeds. Cut each half into 3-4 wedges.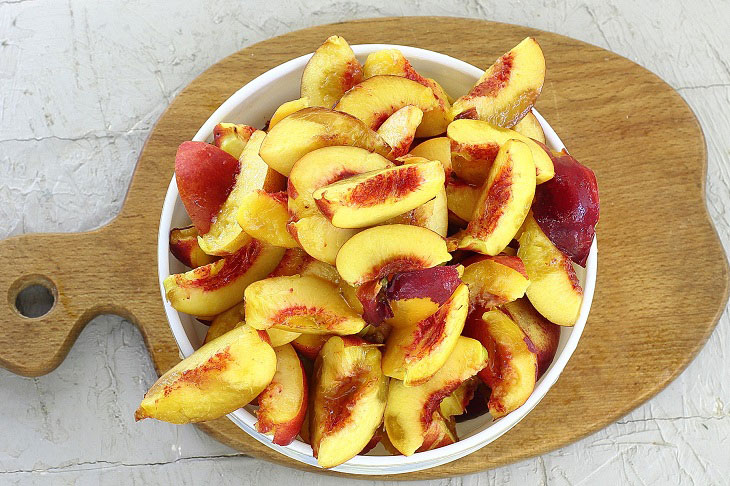 3. Choose a container suitable for cooking. It can be a cauldron, cast iron, enameled, marble or stainless steel pan with a thick bottom. Place the nectarine slices in the prepared container, sprinkling each layer with granulated sugar.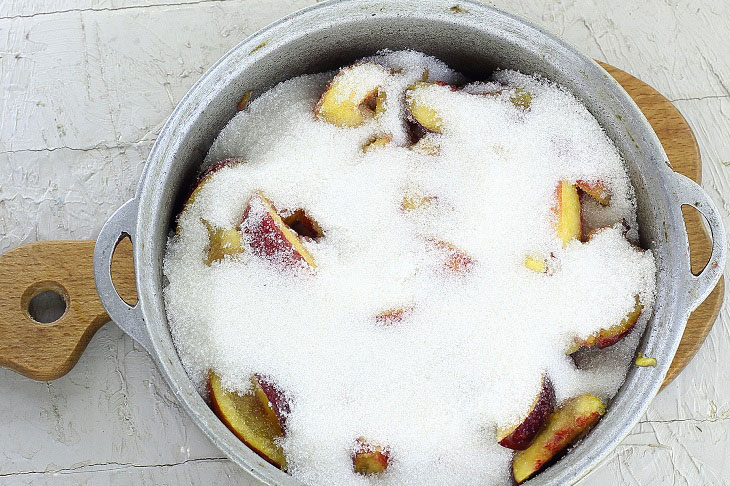 4. Leave for 5-6 hours. During this time, the nectarines will give up their juice and the sugar will almost dissolve.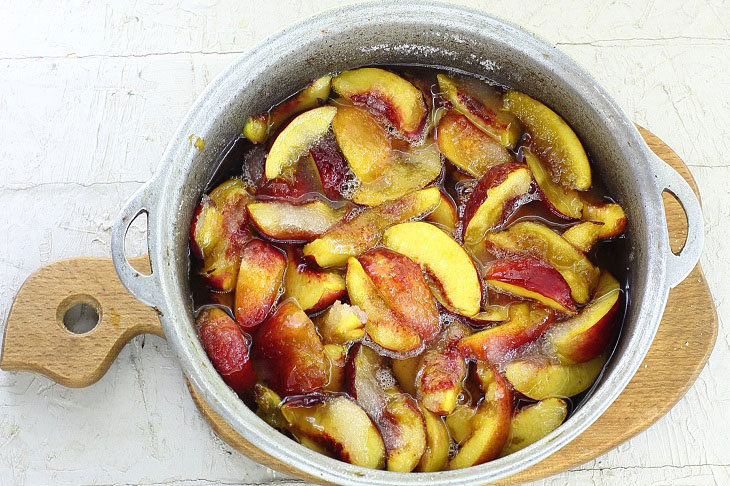 5. When the nectarine slices give up their juice and the sugar is almost completely dissolved, place the container with the workpiece on the stove and boil. If foam forms, in my case, it was a little, remove it with a slotted spoon. Cook the workpiece over low heat for 4-5 minutes, so that the contents of the pan gurgle slightly.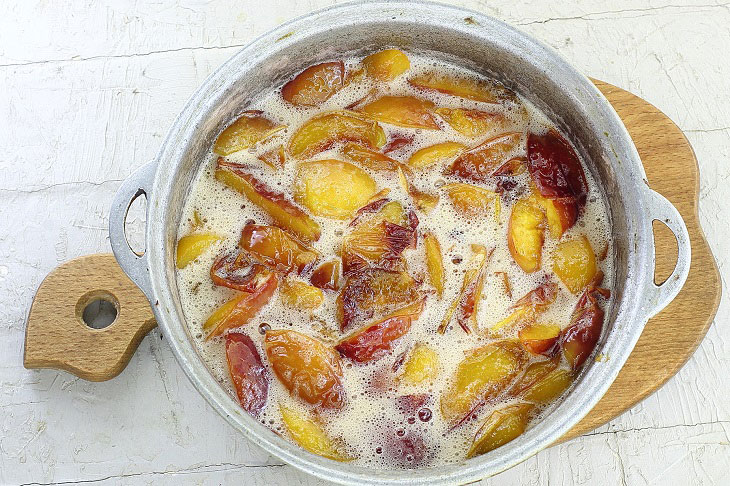 6. Remove the container with the workpiece from the stove and leave to cool completely. It is best to leave the workpiece for 10-12 hours. During this time, all the slices will become denser and saturated with sugar syrup.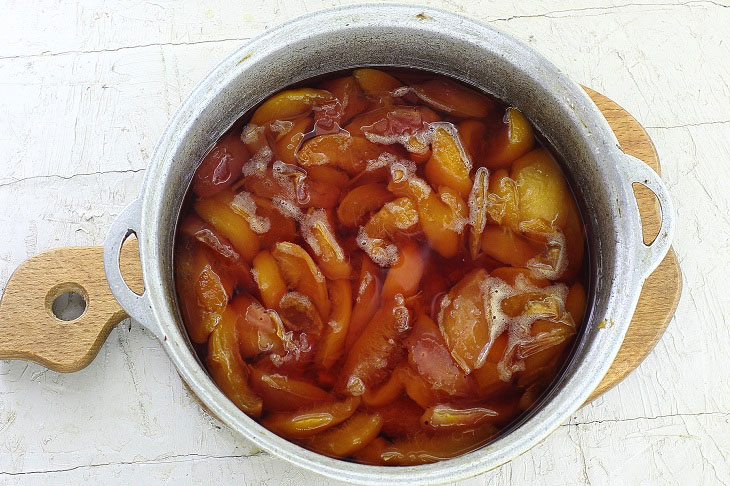 7. Carefully remove the nectarines from the cookware. Send the syrup over moderate heat. Pour in citric acid. Boil from the moment of boiling for 15-20 minutes until the desired thickening.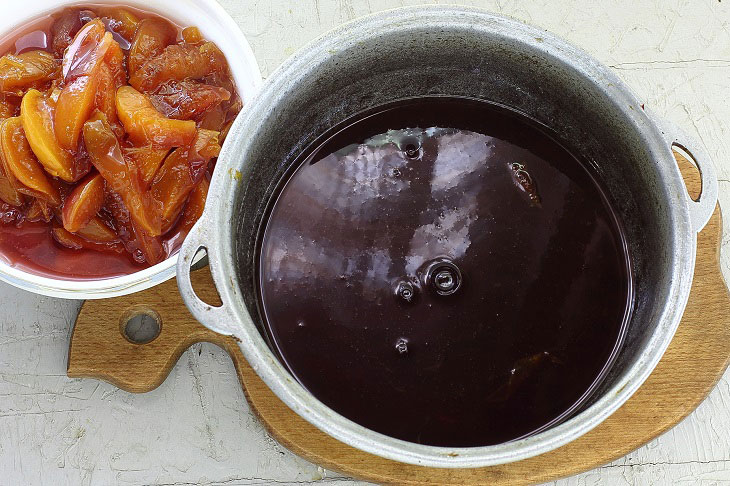 8. In the boiling nectarine syrup, gently lower the nectarine slices. Stir and let boil. Cook for another 4-5 minutes over low heat.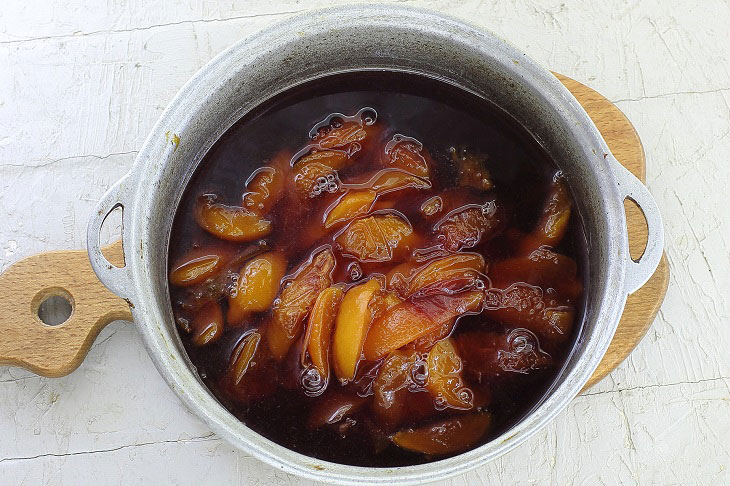 9. In the meantime, you need to qualitatively prepare containers for blanks. Rinse jars and lids well with baking soda using a kitchen sponge. After soda baths, rinse with running water to remove baking soda residue. Choose the method of sterilizing jars at your discretion. This can be steam sterilization, in the oven, in the microwave. Dip the lids in boiling water and boil for 8-10 minutes. Put the sterile container on a clean cloth. Pour the boiling billet into the prepared container. Seal tightly and invert to check the integrity of the closure. No need to wrap. Leave until completely cool.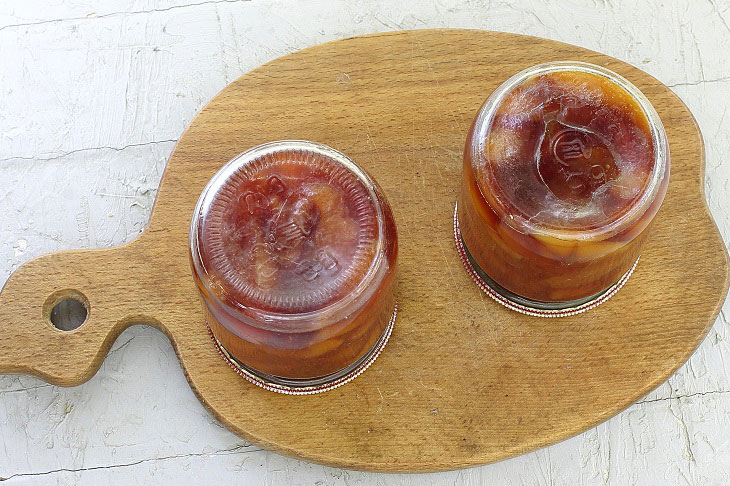 Nectarine jam is ready.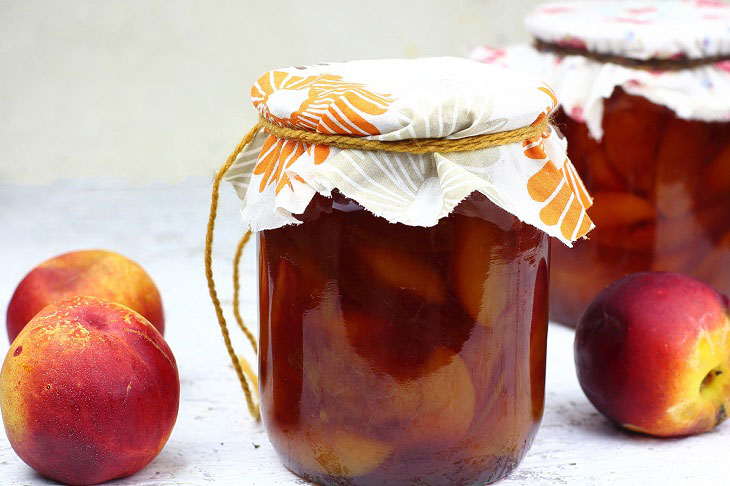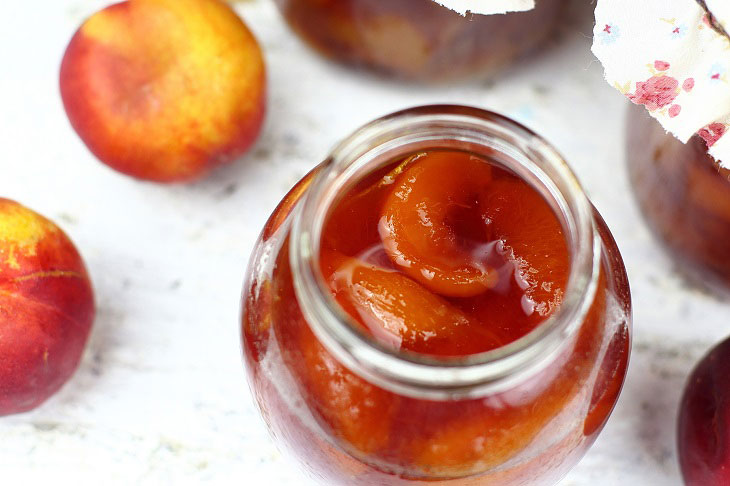 Bon appetit!