New Year's cocoa jelly turns out not only very tasty, but also beautiful in appearance, festive. For its preparation, you can use cocoa or chocolate. It is best to pour the base for jelly into some beautiful silicone molds, so the finished jelly will look more original. If there are no molds, then use beautiful glass bowls with legs or ordinary glasses.
Milk, which is necessary for making jelly, can be taken with any percentage of fat content and even homemade. Also, milk can be replaced with cream, but be sure to check the expiration date when buying them. The jelly hardens quickly, so it can be made directly on the eve of the holiday. If there is no time to cook it and you need to make many other dishes, then cook it the day before the holiday.
Ingredients:
Milk – 1 tbsp.
Sugar – 40 g.
Gelatin – 20 g.
Cocoa – 40 g.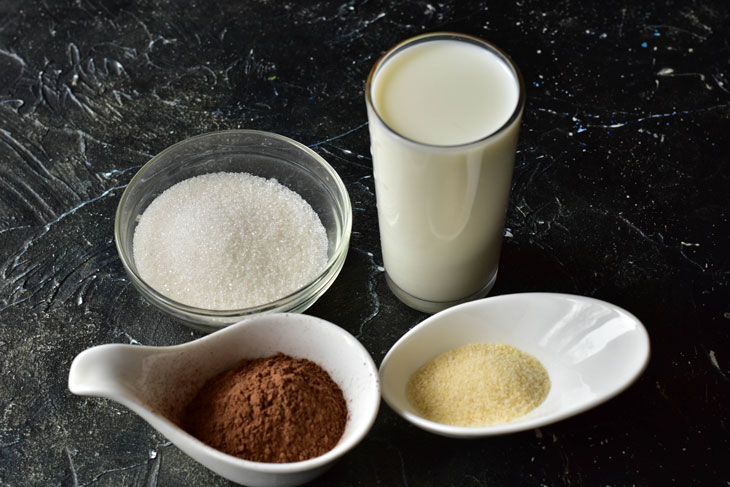 Cooking:
1. Cut off the end of the milk carton, carefully pour it into a ladle, bowl or saucepan.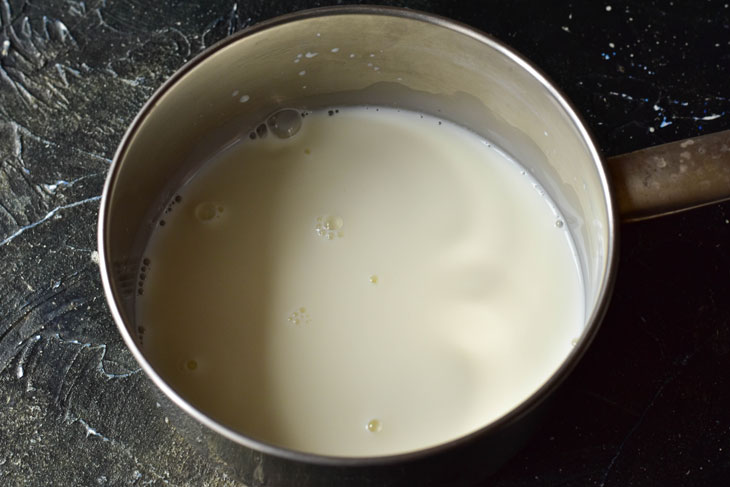 2. Pour in sugar.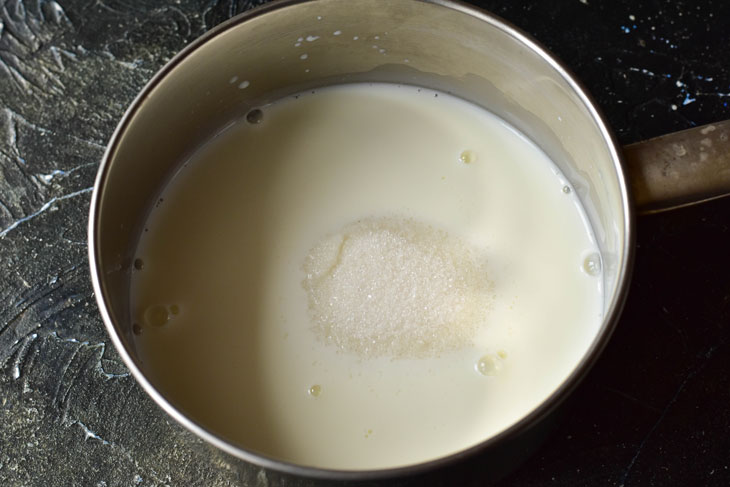 3. Add cocoa.
If instead of cocoa you plan to make jelly from a bar of chocolate, then first break it into pieces, and then put them in milk.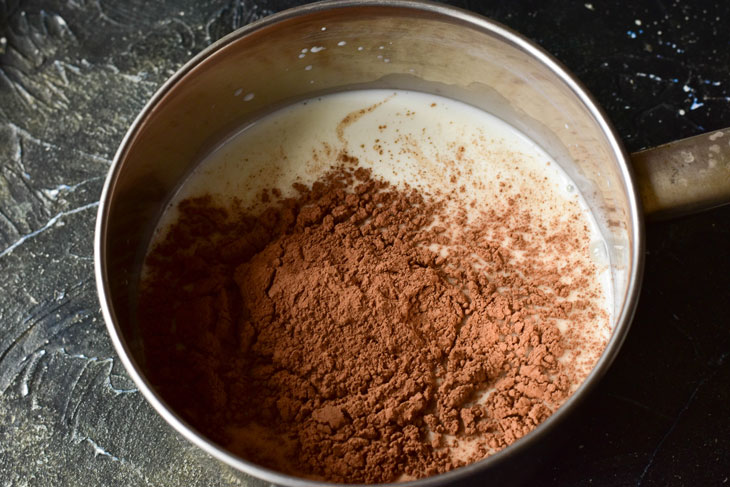 4. Put the ladle on the fire and, with constant stirring, heat all the ingredients.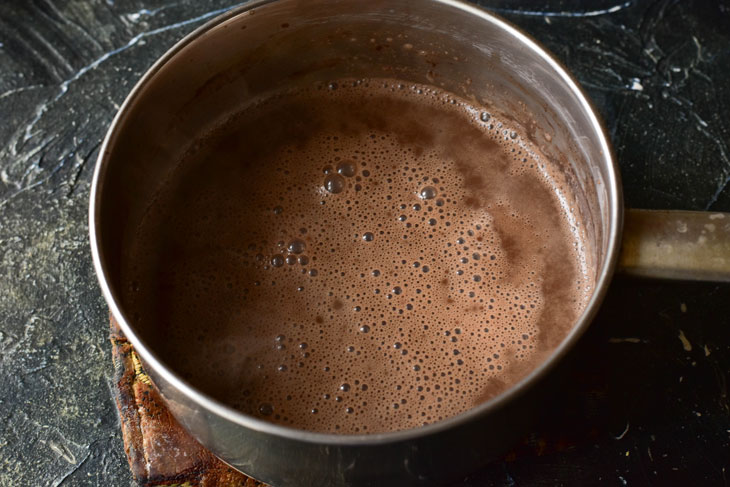 5. Add gelatin and mix vigorously.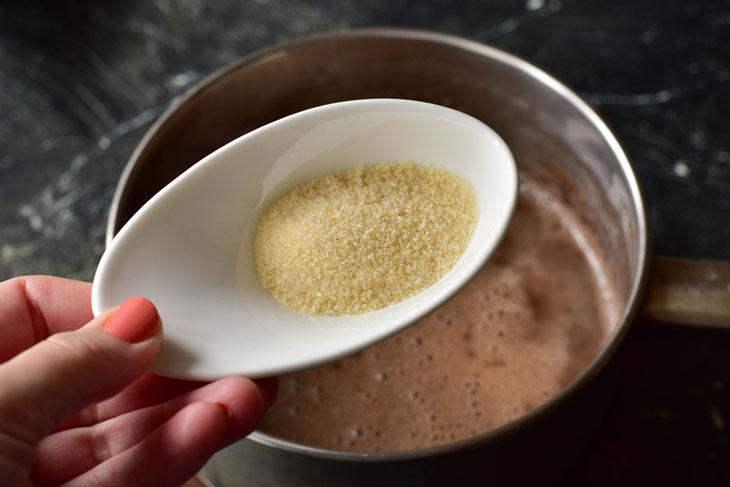 6. Scoop up the froth from the top with a spoon.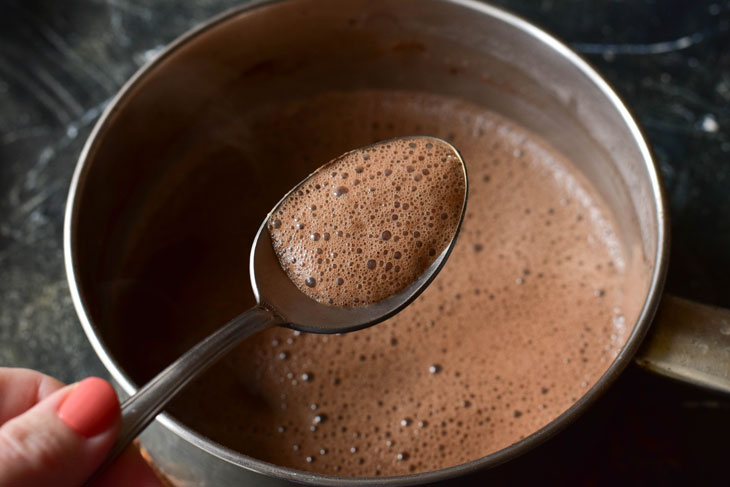 7. Now pour the mass very carefully into silicone molds, they do not need to be lubricated.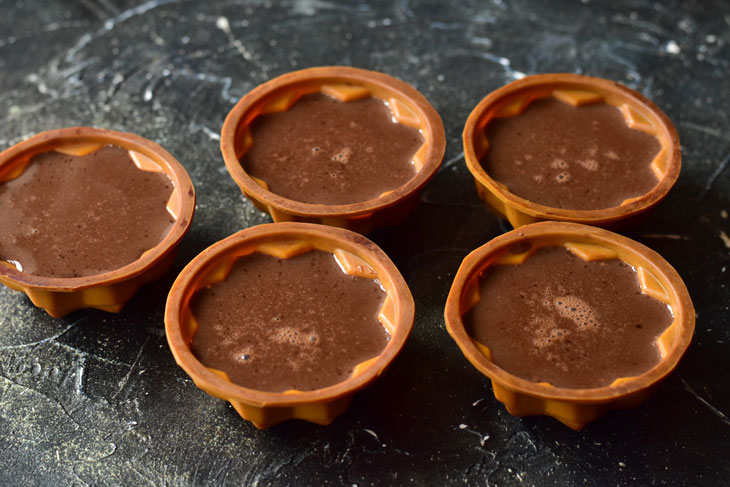 8. Send the molds to the refrigerator until the jelly is completely solidified. After that, very carefully remove the chocolate jelly from each mold, put it on a beautiful dish and serve.
You can decorate the finished jelly on top with decorative beads or mastic figures.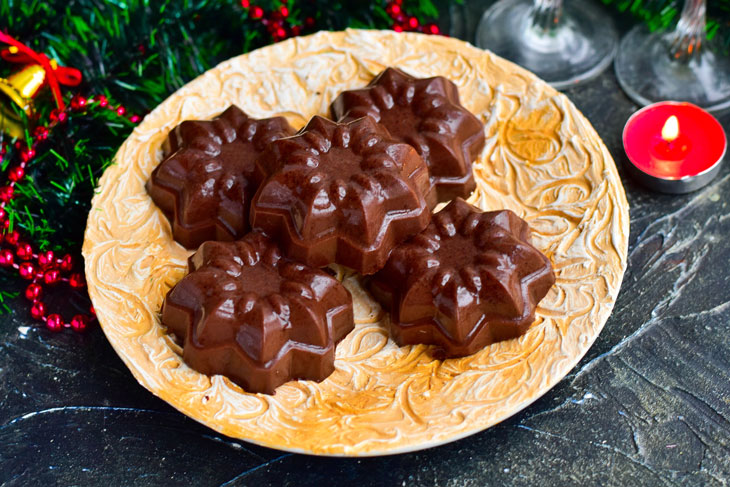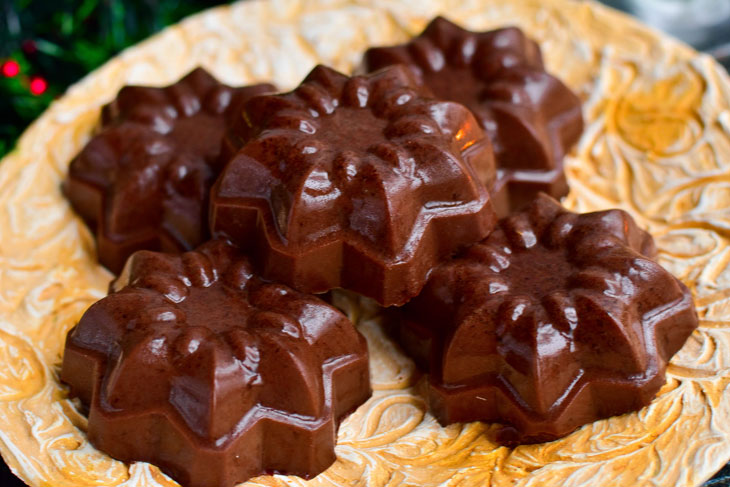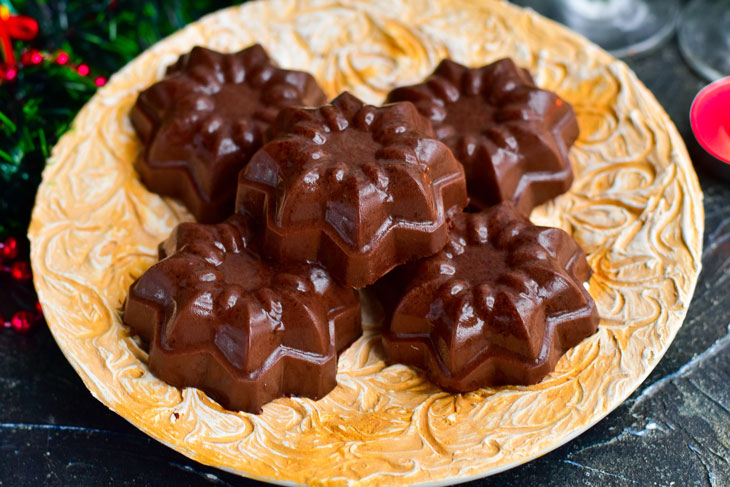 Enjoy your meal!