Apple slices in syrup for the winter are a wonderful and versatile preparation that can be served not only as an addition to tea and desserts, but also used as a filling for open and closed pies, tarts, casseroles and pies. It is important not to overcook the apples during preparation so that they do not lose their shape while in the syrup. That is why it is worth giving preference to fruits with denser pulp, ripe, but not overripe.
Ingredients:
Apples – 5-6 pcs.
Sugar – 200 g.
Water – 200 ml.
How to cook:
1. Strong juicy sweet or sweet and sour apples are suitable for harvesting. Wash them thoroughly. Using a measuring cup or electronic kitchen scale, measure out the desired amount of sugar. You can also additionally use vanilla and ground cinnamon.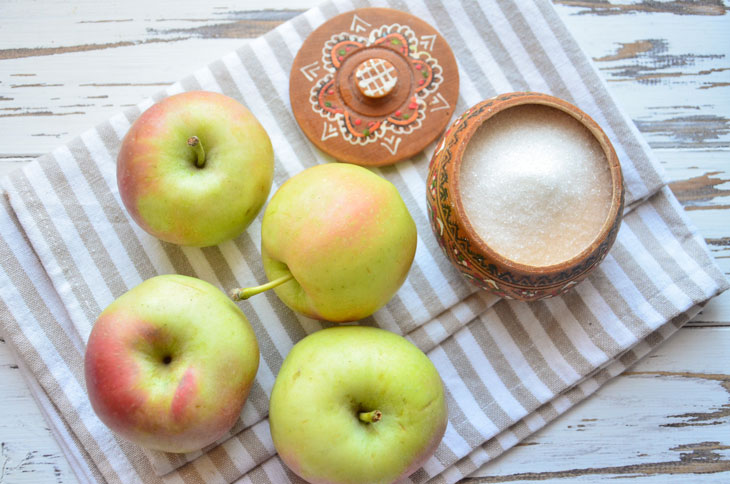 2. Using a sharp knife, cut the apples into thin slices, while removing the middle and tough membranes.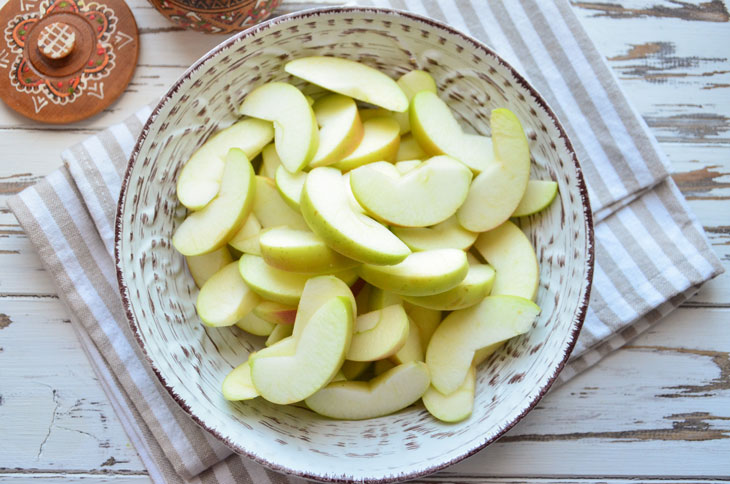 3. Send the required amount of sugar to the stewpan. Pour in water and boil the syrup, not forgetting to stir it. It will be ready in 5-7 minutes.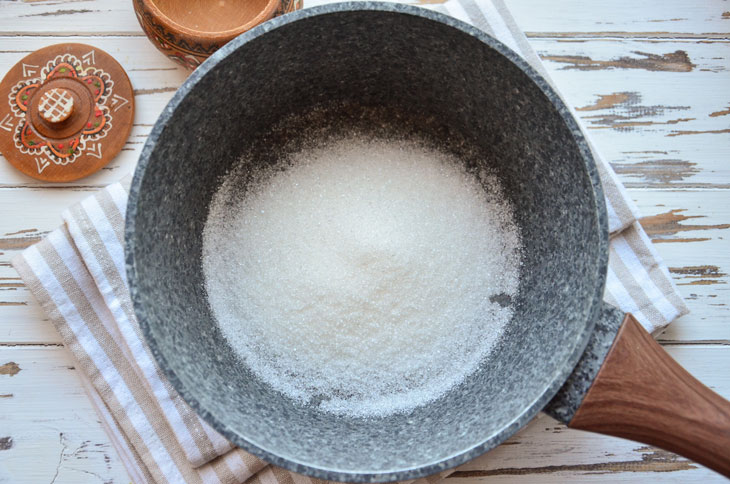 4. Send apple slices to actively boiling syrup, boil them for 10 minutes over low heat.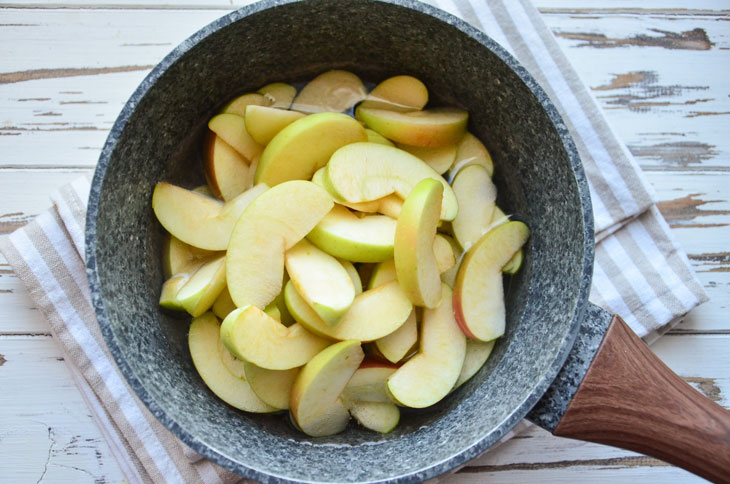 5. Transfer apple slices soaked in syrup to sterile jars. It is convenient to use a slotted spoon for this. Bring the syrup back to a boil.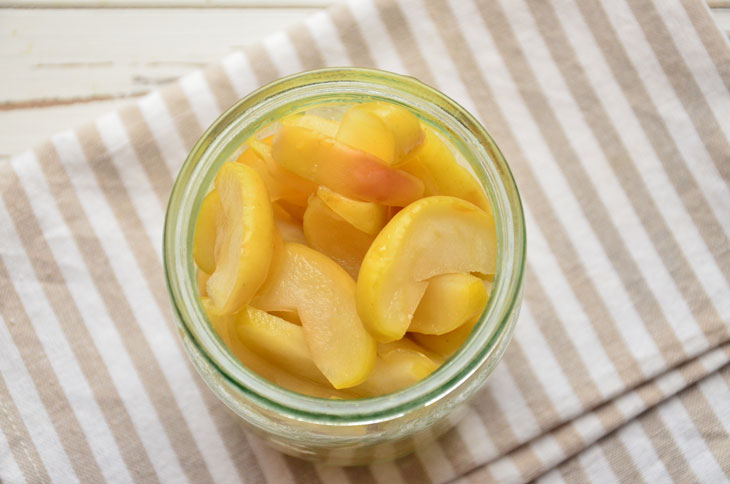 6. Gently pour the syrup over the apples all the way to the top of the jar. Cover with sterile lids and seal tightly.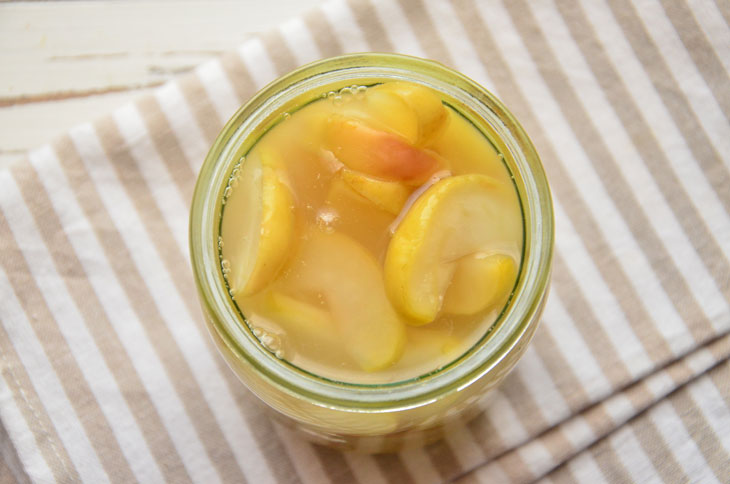 7. For additional sterilization of the lid, turn the jars upside down, and also wrap them in a blanket until they cool completely. After a day or two, move the workpiece to a cool, dark place.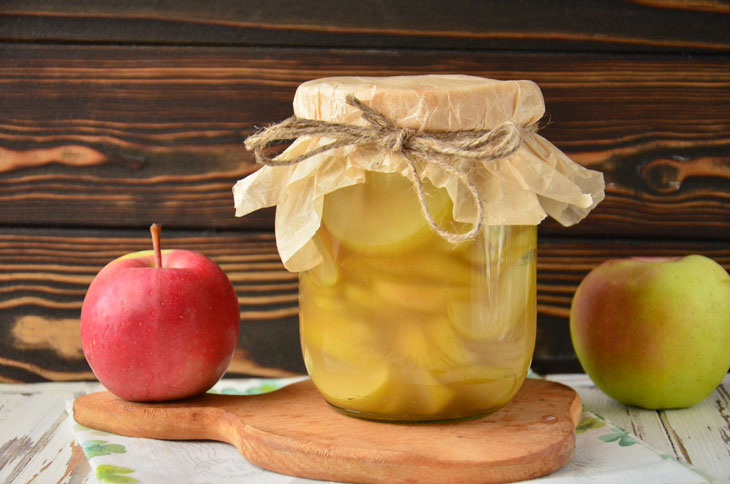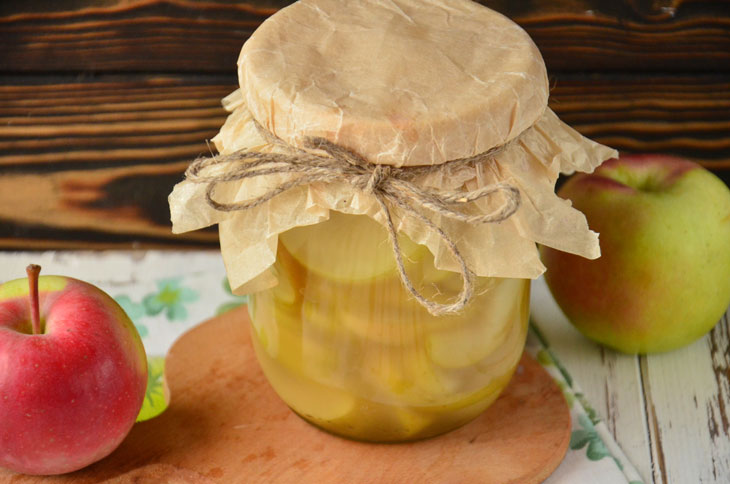 Enjoy your meal!