Olivier in tartlets is an original way of serving a popular salad. Tartlets can be made at home with puff pastry or shortcrust pastry. And you can buy similar molds in the store. They can also be waffle, but such tartlets are thinner and quickly lose their spectacular appearance. Serve the appetizer immediately after the end of its preparation.
Ingredients:
Potatoes – 2 pcs.
Chicken eggs – 2 pcs.
Pickled cucumbers – 2 pcs.
Boiled sausage – 200 g.
Green canned peas – 120 g.
Mayonnaise – 1.5 tbsp. l.
Tartlets – 12 pcs.
Salt – 3 pinches.
Black ground pepper – 3 pinches.
Cooking time: 40 minutes. Servings Per Container: 5.
Cooking:
1. Boil the potatoes in their skins, and hard-boil the eggs in a separate saucepan. Cool all products and clean. Chop the potatoes into small cubes and place in a salad bowl.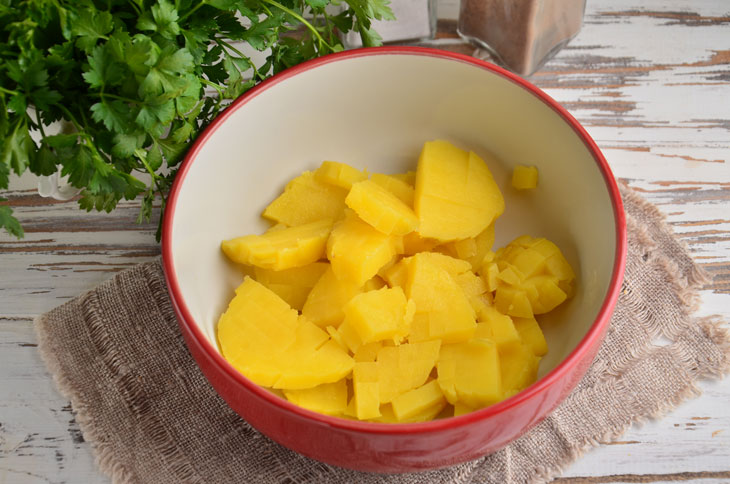 2. Peeled chicken eggs also cut into small cubes and send to the potatoes.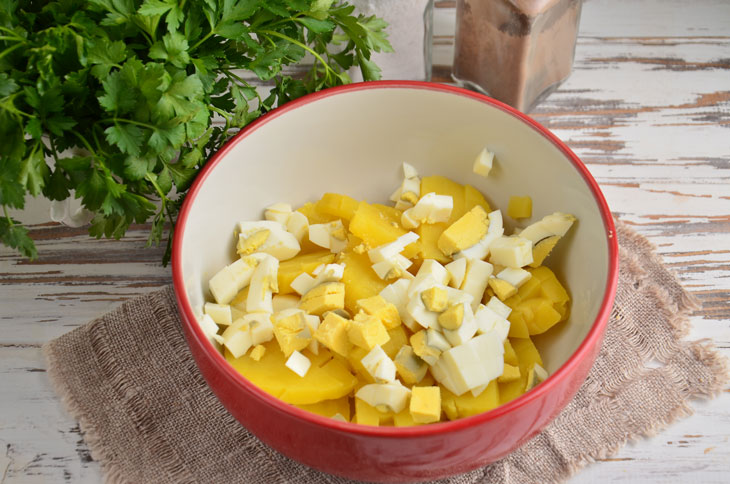 3. For salad, you can use both pickled and pickled cucumbers. Cut them into small cubes, drain the excess brine and put the pickles in a salad bowl.
4. Remove the shell from the boiled sausage, then chop it into small cubes, put to the rest of the ingredients.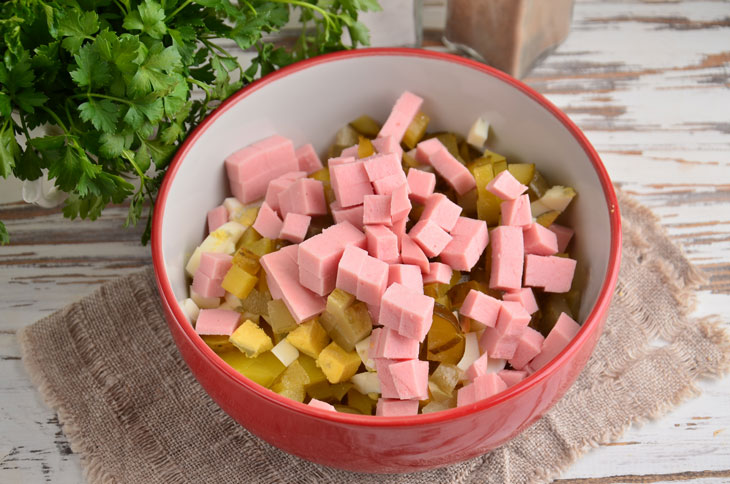 5. Open a jar of canned peas and transfer the desired amount to a salad bowl.
6. Fill Olivier with mayonnaise having a fat content of at least 50%. Salt and add spices to taste.
You can put a little chopped parsley or decorate it with an appetizer before serving.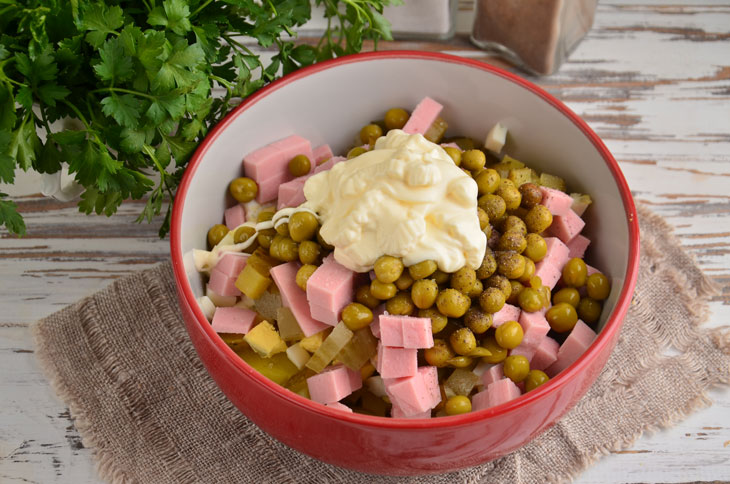 7. Mix all the ingredients in a bowl, taste the salad and add if something is missing.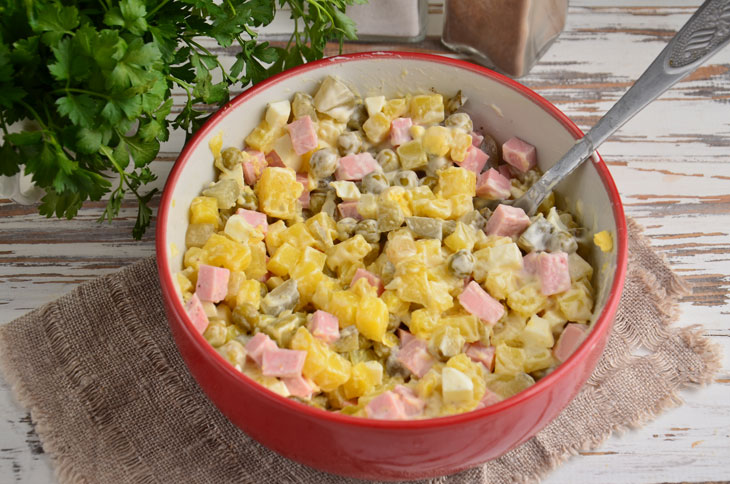 8. Arrange olivier on tartlets.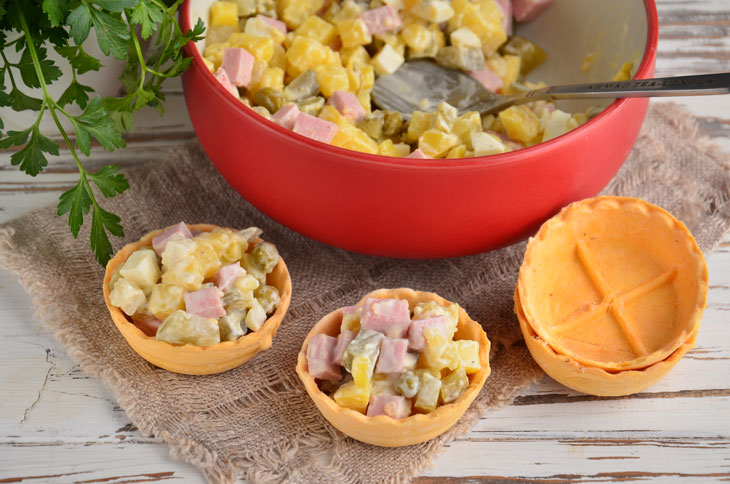 The appetizer is ready and ready to be served. Before serving, you can decorate each mold with fresh herbs.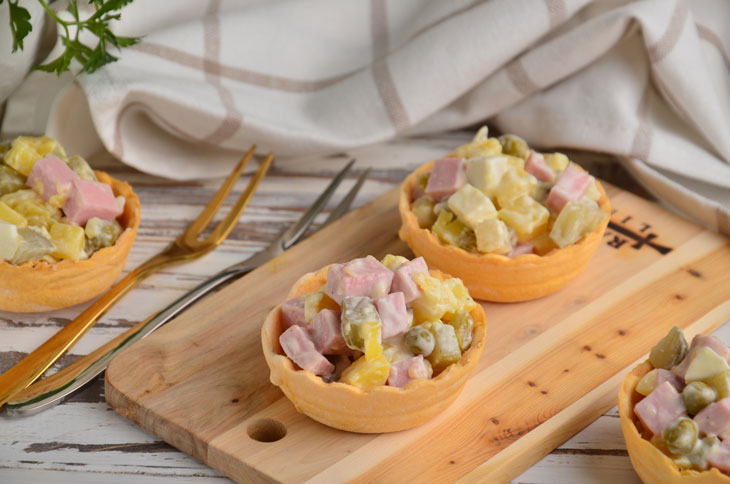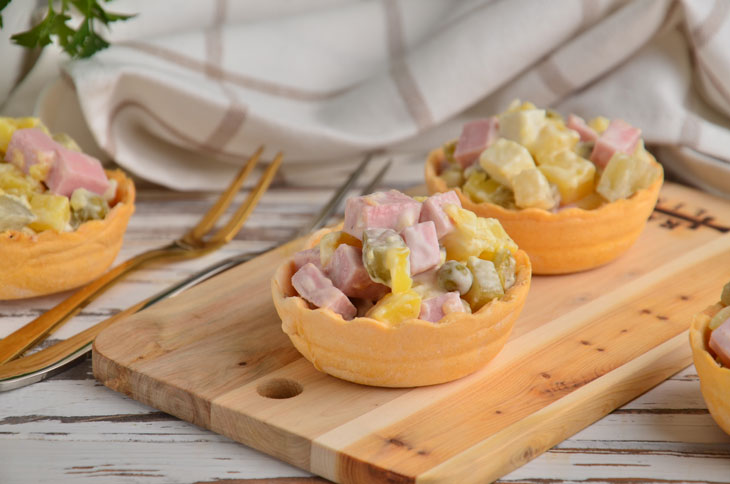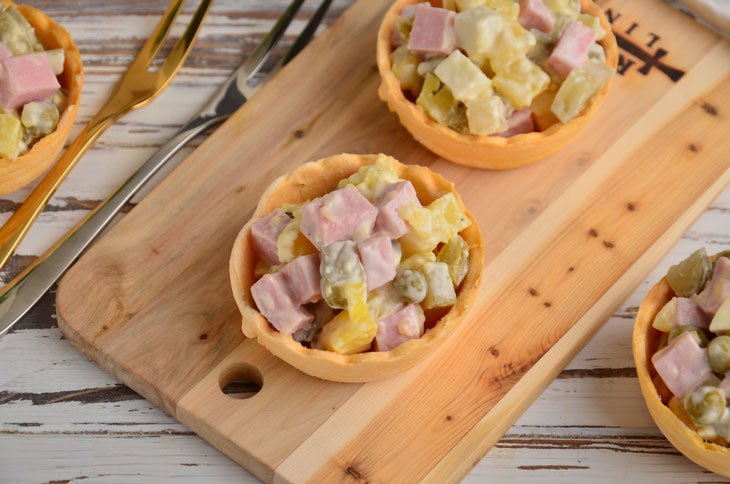 Enjoy your meal!