Georgian scrambled eggs chirbuli with an expressive taste, bright, piquant, will impress even the most sophisticated gourmet. The preparation is simple and allows for improvisation. At the beginning, a fragrant sauce is prepared in a pan – the base. Vegetables, nuts and garlic are added to it, and then eggs are laid out and fried to the state of a liquid yolk. For the recipe, use Georgian fresh herbs – cilantro, parsley, tarragon. Fans of spicy tastes can add hot peppers with scrambled eggs.
To prepare chirbuli in Georgia, a special ketsi pan made of burnt clay is used, which holds heat well or cast-iron utensils. Fried eggs are always served in the same bowl in which they were prepared. It is allowed to cook chirbuli in an ordinary frying pan, preferably with high sides and a tight lid.
Ingredients:
Tomatoes – 100 g.
Eggs – 3 pcs.
Onion – 50 g.
Butter – 15 g.
Vegetable oil – 15 g.
Tomato paste – 20 g.
Garlic – 2 cloves.
Walnut – 15 g.
A mixture of peppers – 1 g.
Water – 80 ml.
Greens – 5 g.
Salt – to taste.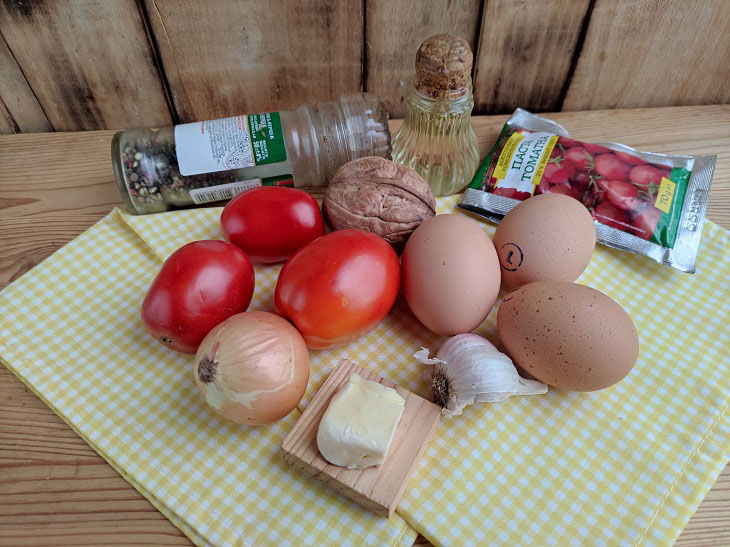 How to cook:
1. Peel the onion and chop finely. Grate the garlic. Peel the nuts and dry them in the microwave oven. Chop them up with a knife.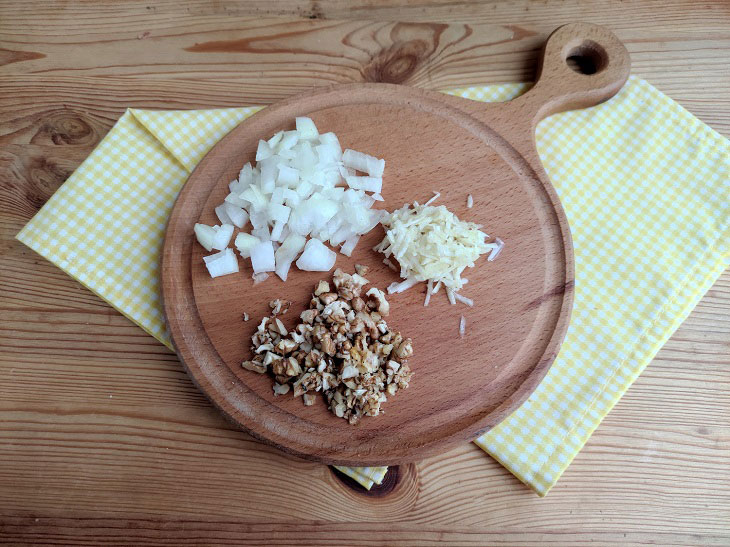 2. Add nuts and garlic. Fry the mixture for 1 minute.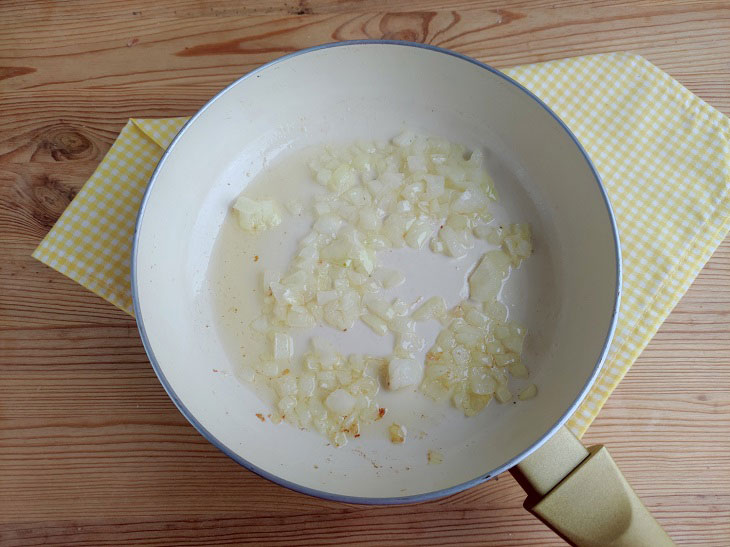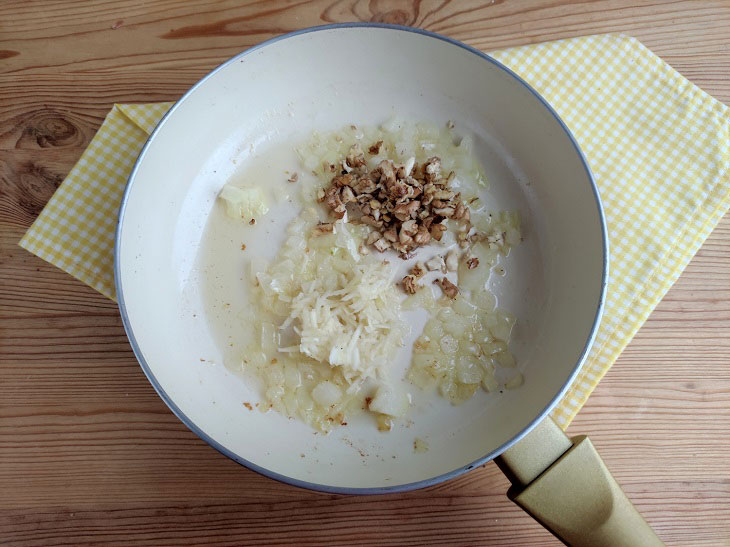 3. Peel the tomatoes and cut into small pieces.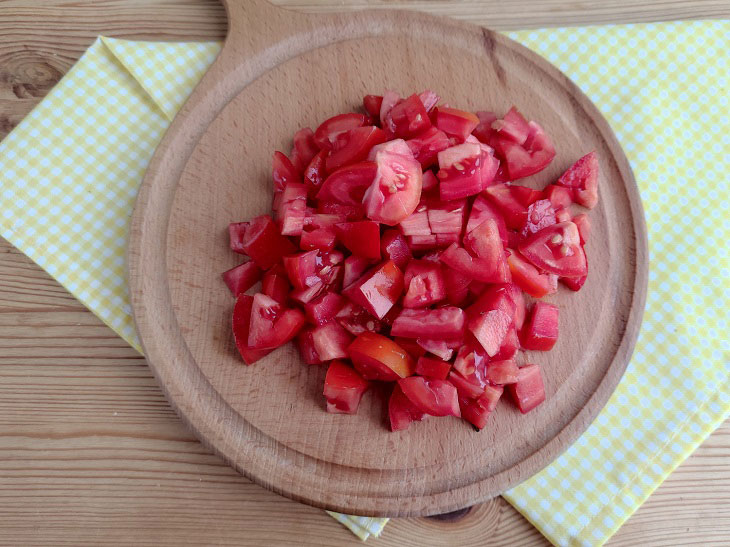 4. Add tomato paste and tomatoes. Pour in water. Simmer the sauce under the lid for 5 minutes over low heat, stirring occasionally.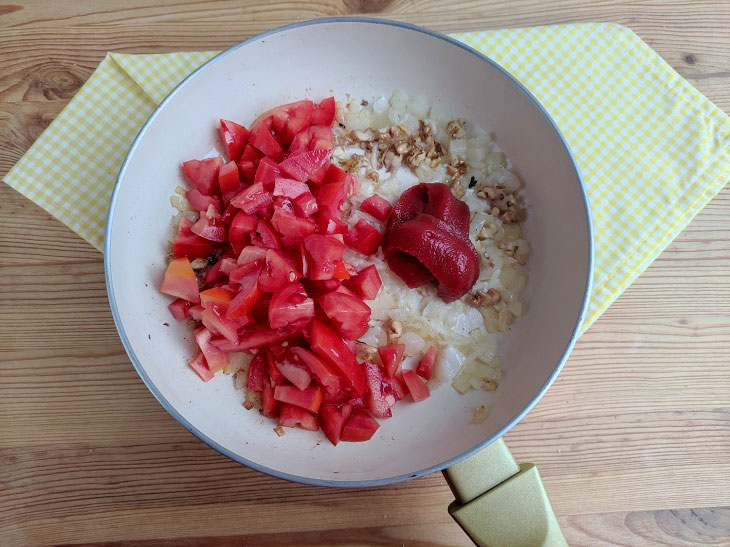 5. The sauce will become thick. Use a tablespoon to make indentations in the sauce. Place eggs in them. Cover the pan with a lid.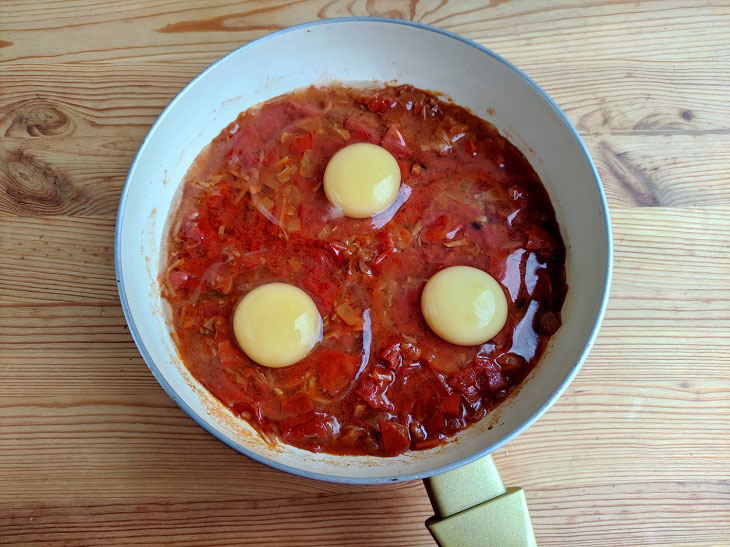 6. Cook the eggs over low heat for a few minutes. The protein should seize, and the yolk should remain liquid. Sprinkle eggs with salt and freshly ground pepper.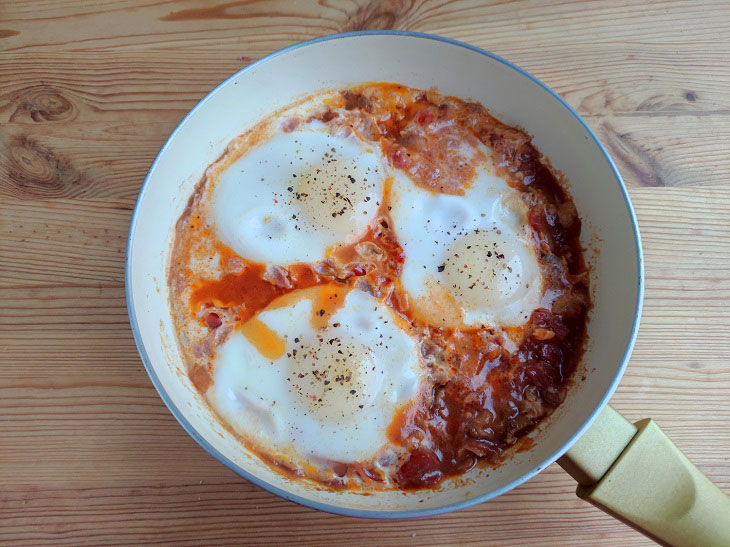 7. Finely chop the greens and put in a pan.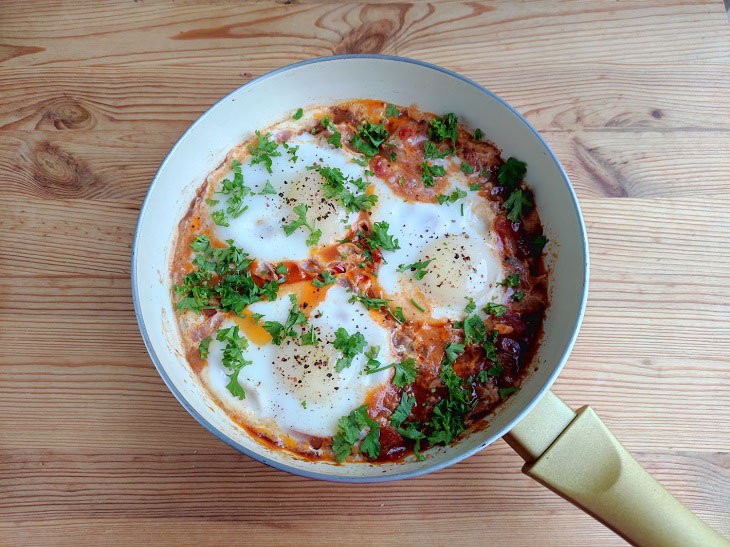 8. Immediately serve the scrambled eggs to the table along with the bread. Fried eggs should be eaten directly from the pan, picking up sauce and liquid yolk with bread. Chirbuli is good with piping hot, the dish is not warmed up and not prepared for future use.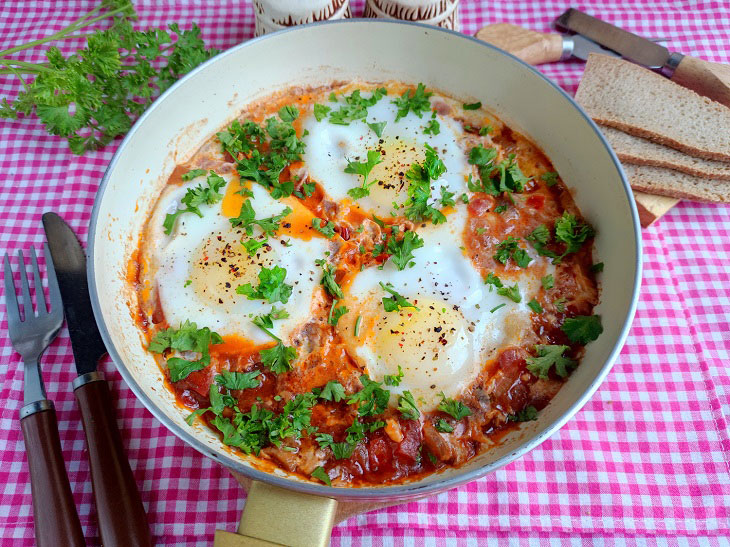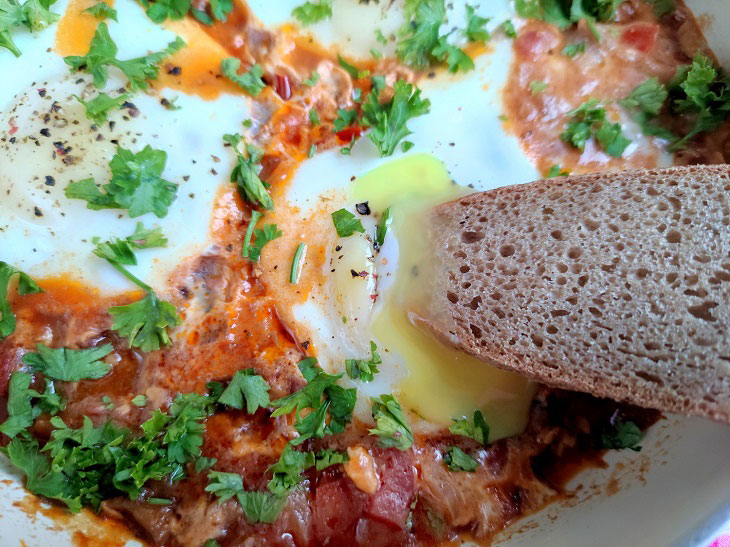 Bon appetit!