Fried eggs are perhaps the most standard dish that exists. It is very often cooked for breakfast. But, in order to significantly diversify your morning diet, there are many ways and recipes.
For example, you can cook very tasty and unusual omelet rolls with cheese and carrots. They turn out very tender, nutritious, everyone will be delighted with such a breakfast. Later, you can fantasize and change the filling to taste, the products can be very diverse. Such a simple dish is prepared very quickly, which is why it is a great breakfast option that you can feed the whole family.
Ingredients:
Water – 50 ml.
Eggs – 3 pcs.
Salt – 1 pinch.
Carrots – 150 g.
Garlic – 1-2 cloves.
Mayonnaise – 1-2 tbsp. l.
Processed cheese – 1 pc.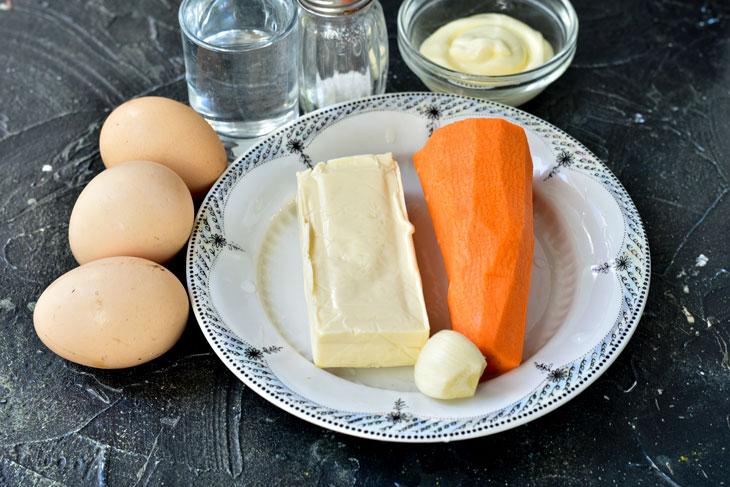 How to cook:
1. Cooking omelette rolls is not at all difficult, every housewife can handle it. First you need to prepare all the ingredients according to the list. In a convenient bowl, beat the eggs, salt a little and beat with a regular fork or whisk.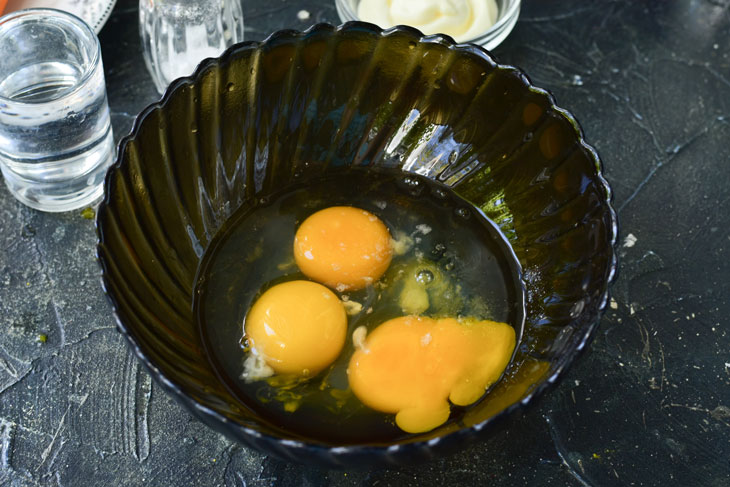 2. Next, add the required amount of water to the eggs and mix a little.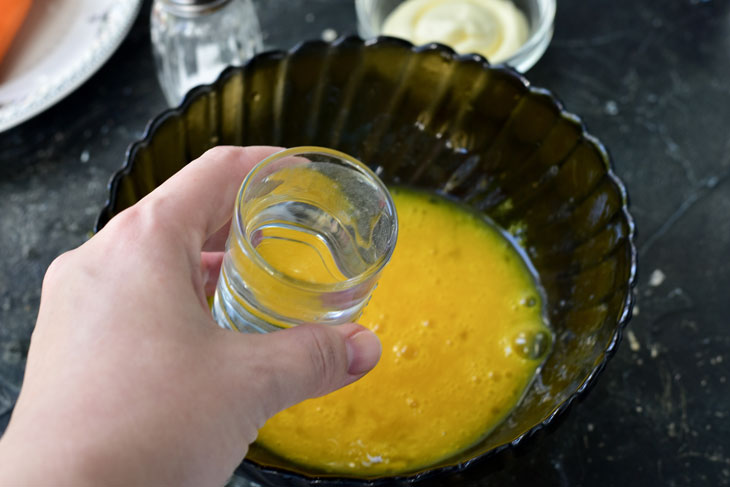 3. When the so-called "dough" for the omelette is ready, you need to grease the pan with a little vegetable oil and heat it very thoroughly. Pour into the pan about a third of the "dough" and form a pancake, fry it on both sides until fully cooked.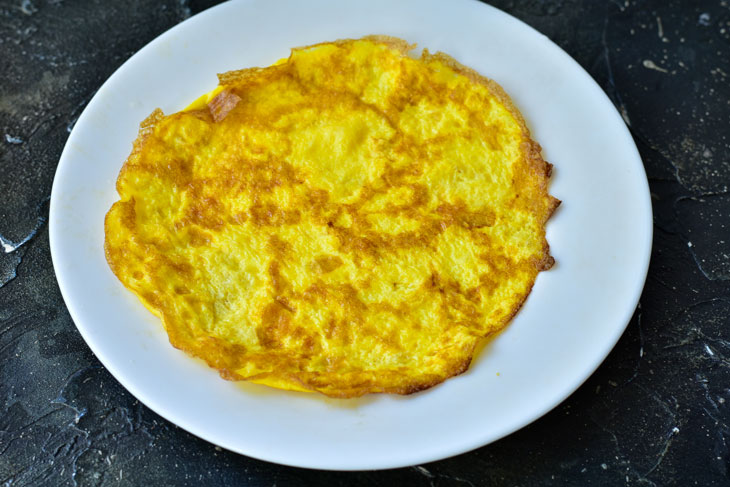 4. Fry the rest of the eggs in the same way.
When the egg pancakes are ready, you can start preparing the filling. To do this, grate melted cheese and carrots, as well as crush the garlic. Combine these ingredients, season with mayonnaise and, if desired, you can add a little black pepper, or any other spices. Mix.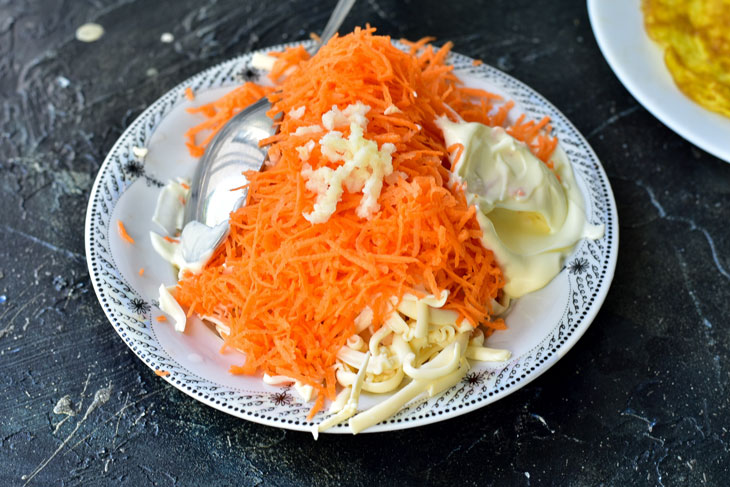 5. Lubricate each of the pancakes well with the resulting filling.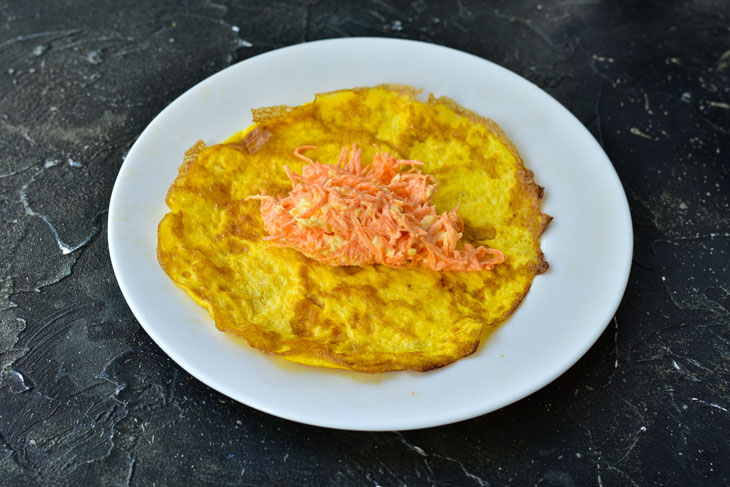 6. Roll up into a tube.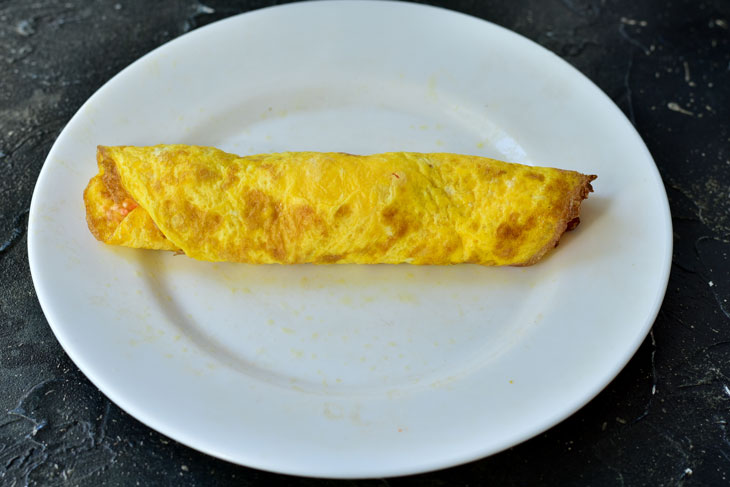 7. After that, cut each of the rolls into pieces, but they should not be too thin, otherwise they will not hold their shape and fall apart.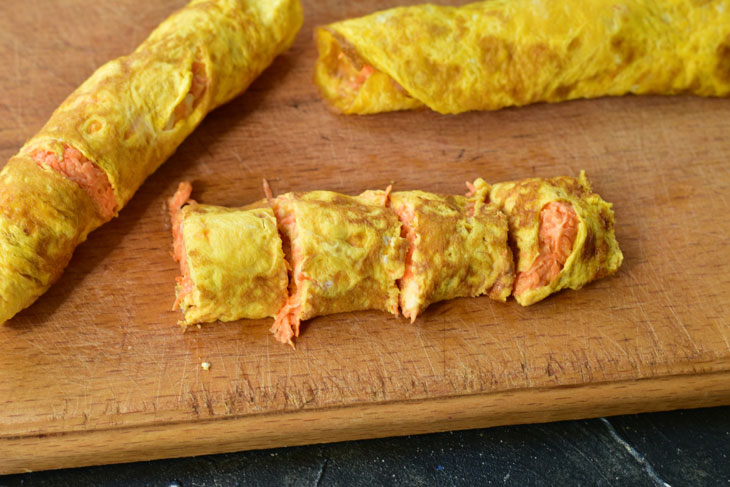 Serve such a dish in portions, if desired, sprinkle with fresh herbs.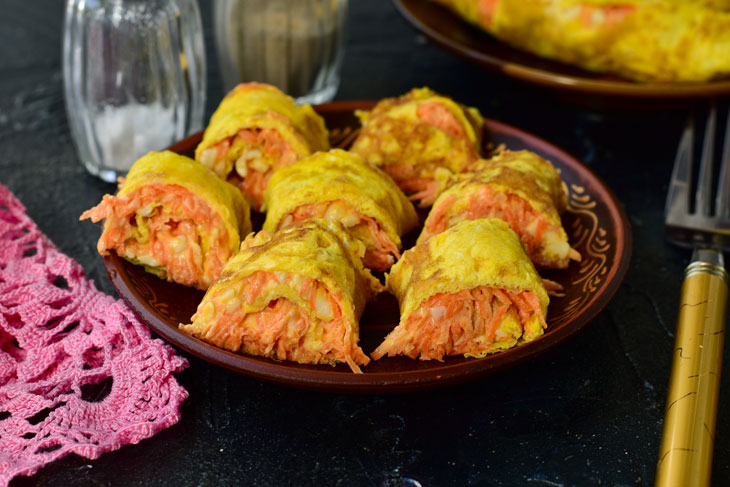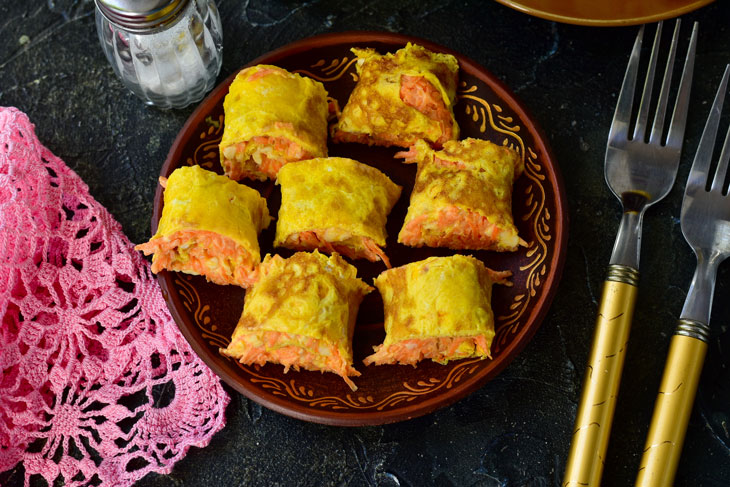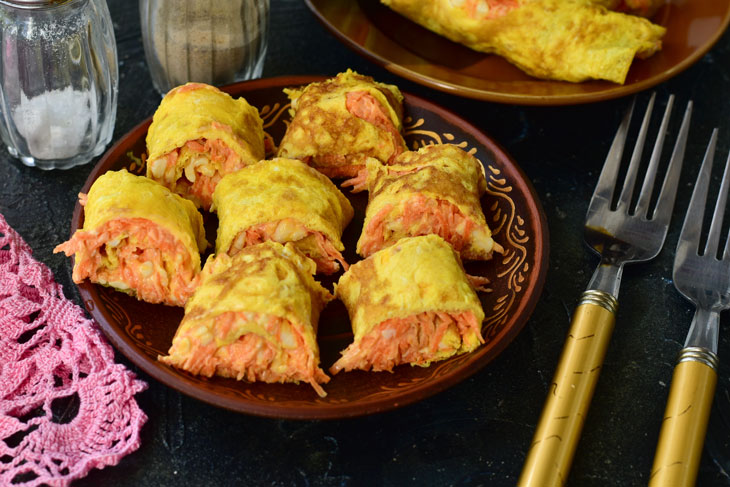 Enjoy your meal!