Such an omelette will find fans in every family. After all, it turns out to be very delicate and milky in taste. A feature is that it does not fall off after frying, so you can be sure of its appearance. And it's all thanks to flour and baking soda. The simple ingredients make this omelet delicious. It can be served on the table without any additions, and also try it with sliced ​​salami or ham. You can also try making this omelette with different types of cheeses, so you will choose an individual recipe for yourself.
Ingredients:
Chicken eggs – 3 pcs.
Kefir – 120 ml.
Wheat flour – 1 tsp
Any cheese (hard or soft) – 70-100 g.
Green onions – a bunch.
Baking soda – a little.
Spices – to taste.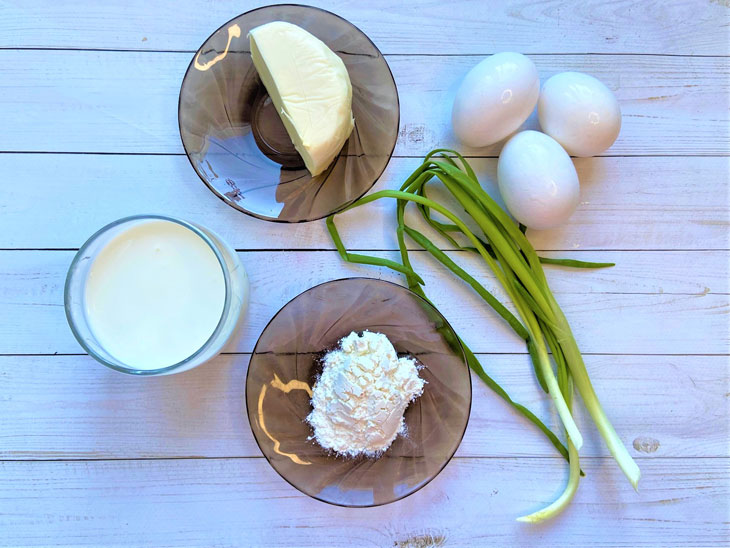 How to cook:
1. Rinse chicken eggs under running water, and then break into a bowl with high edges.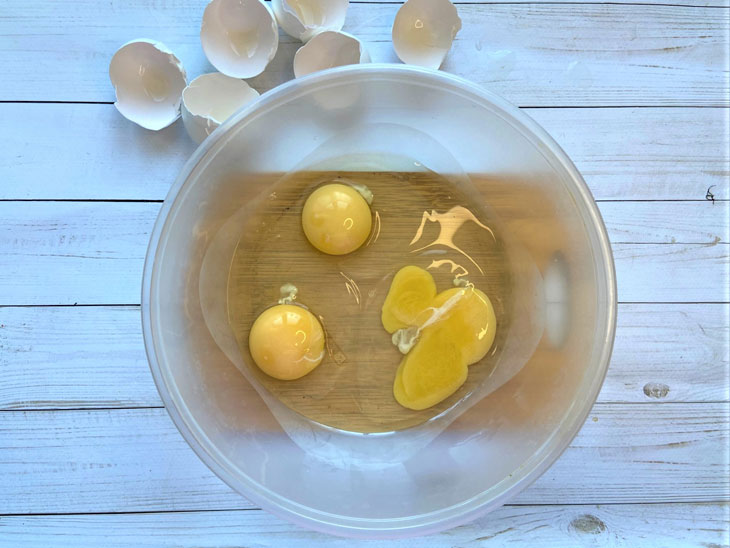 2. Kefir can be chosen by any fat content.
If you have sour milk, that will work too.
Kefir should be poured into a bowl with eggs and mix.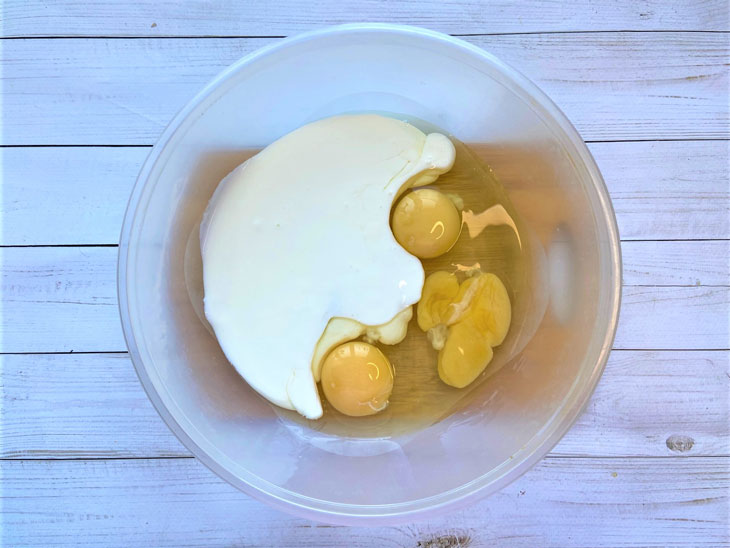 3. To make the omelette not fresh and tasteless, you need to add salt. Of course, you should use delicious salt, which combines both rock salt and spices. But ordinary salt will also work.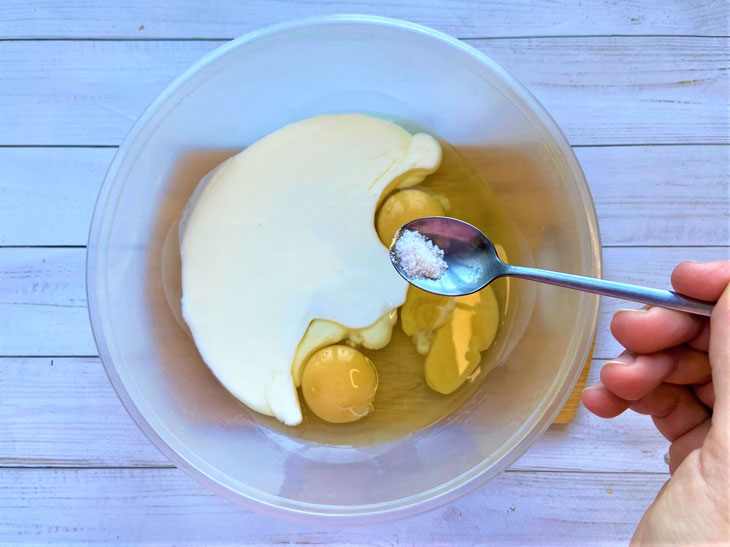 4. To add splendor to the future omelette, you need to add a little soda, literally on the tip of a knife. This will be enough to make the omelette as tender as possible.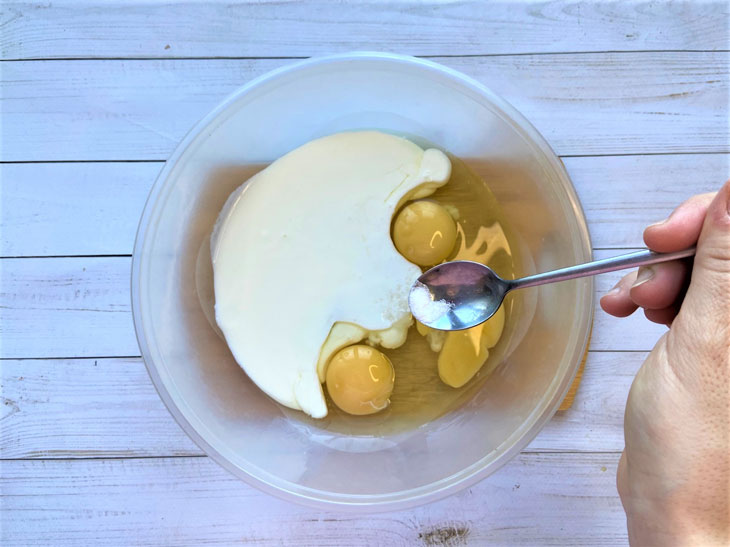 5. Now it's the turn of wheat flour, it should be sifted and poured into the omelet base. Mix with a whisk.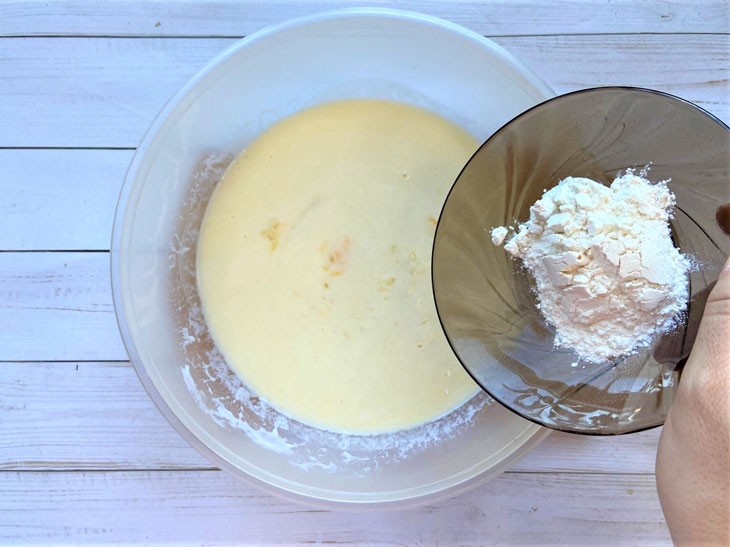 6. Finely chop the green onion.
You can also add chopped cilantro or parsley here, it will give the dish piquancy and a beautiful appearance.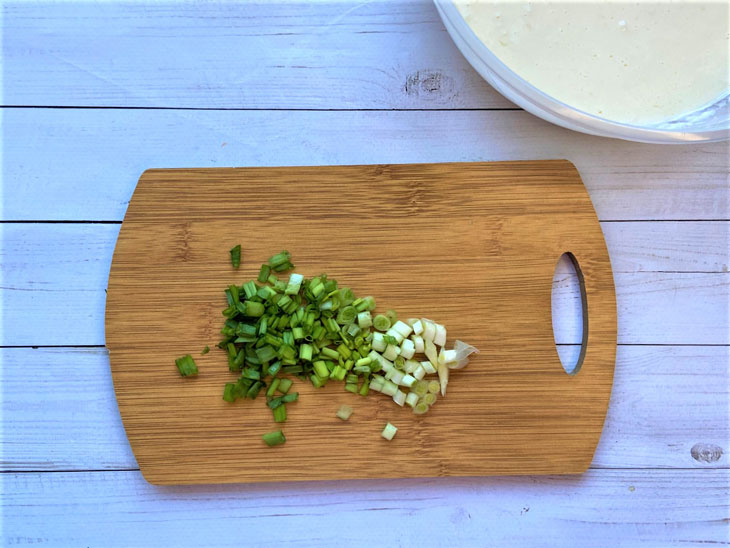 7. Stir the mixture again and pour into a preheated pan, greased with vegetable oil. Cover and fry for no more than three minutes over medium heat.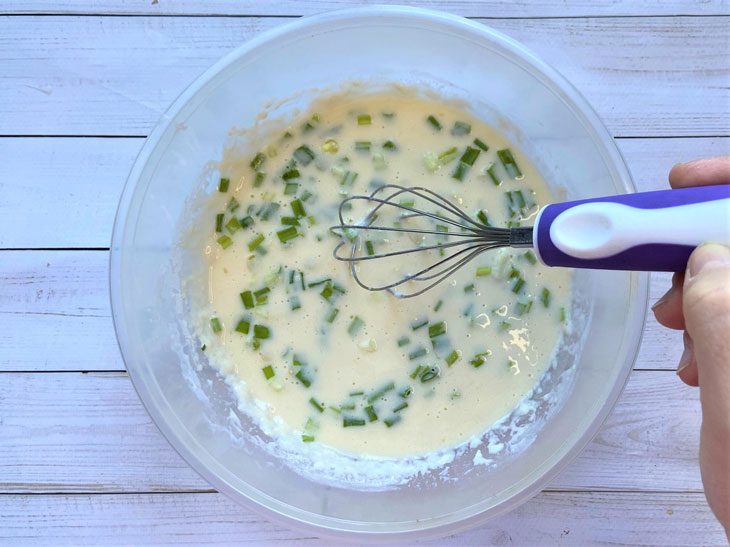 8. In our case, we used soft Suluguni cheese – it melts perfectly and gives a sour-milk taste to an omelet. But you can also take hard or even processed cheese. It needs to be grated on a coarse grater.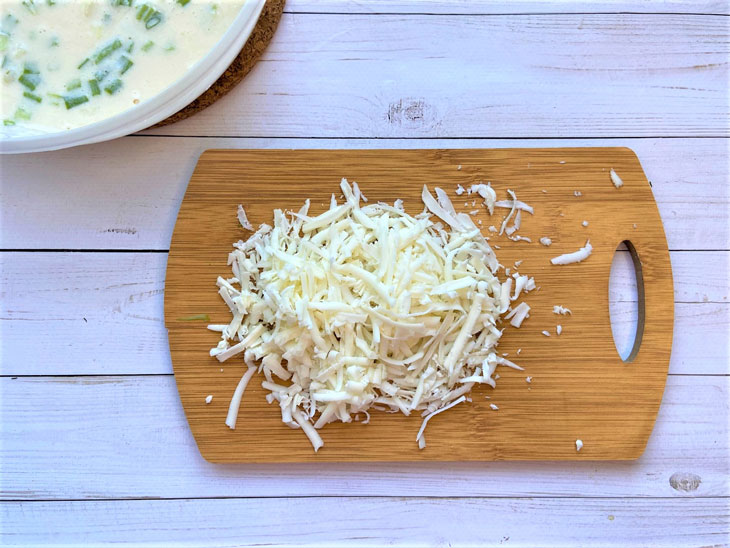 9. Remove the lid and cover the omelet generously with cheese. Now you need to cover again with a lid and leave for a couple of minutes, during which time the cheese will have time to melt.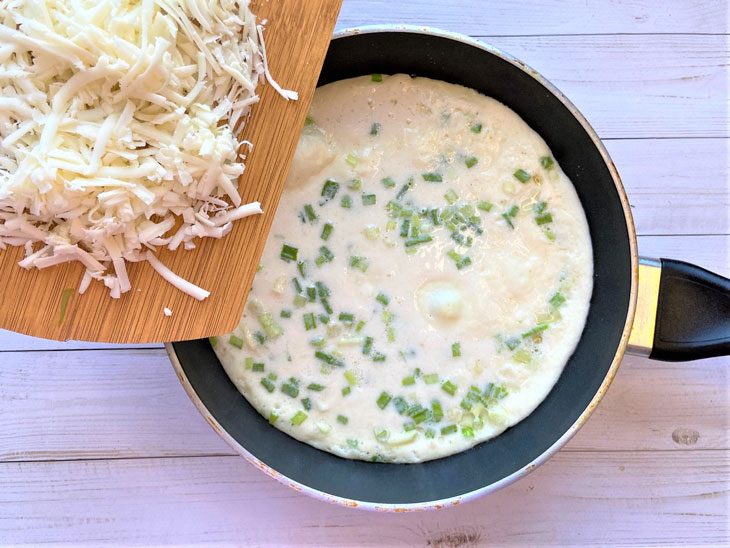 10. You need to be very careful when removing the omelet from the pan, as it is very fluffy and tender. You can serve it on the table with any vegetables, herbs, as well as croutons dried in a semi-dry frying pan.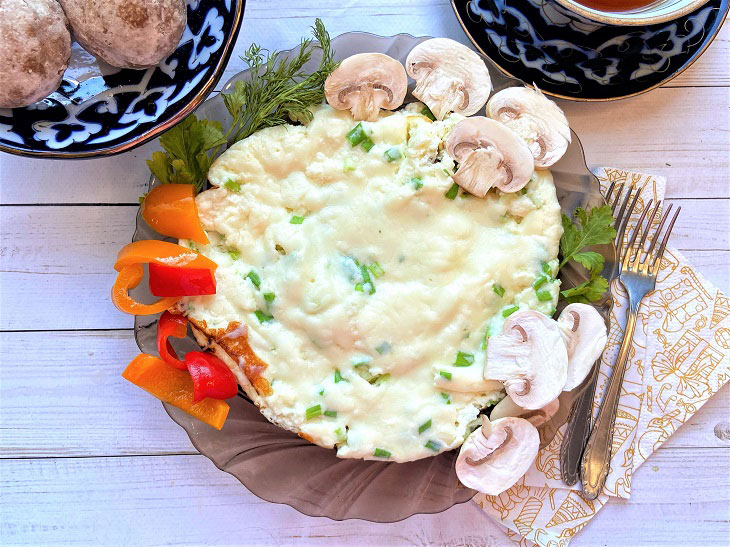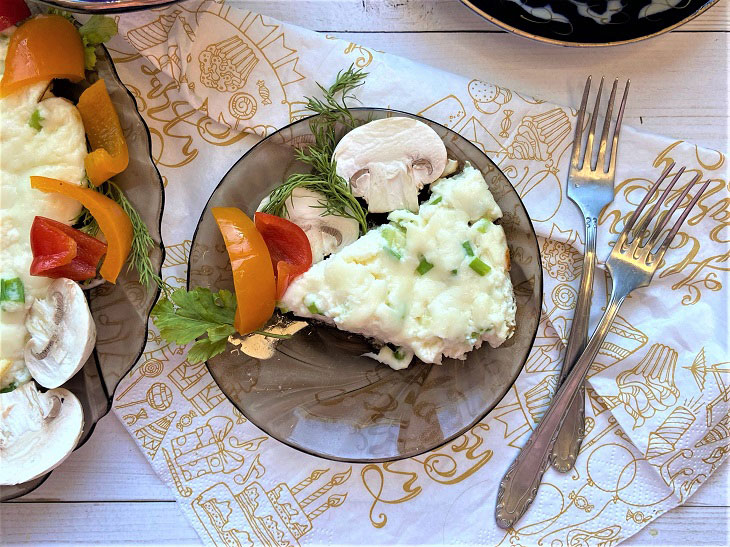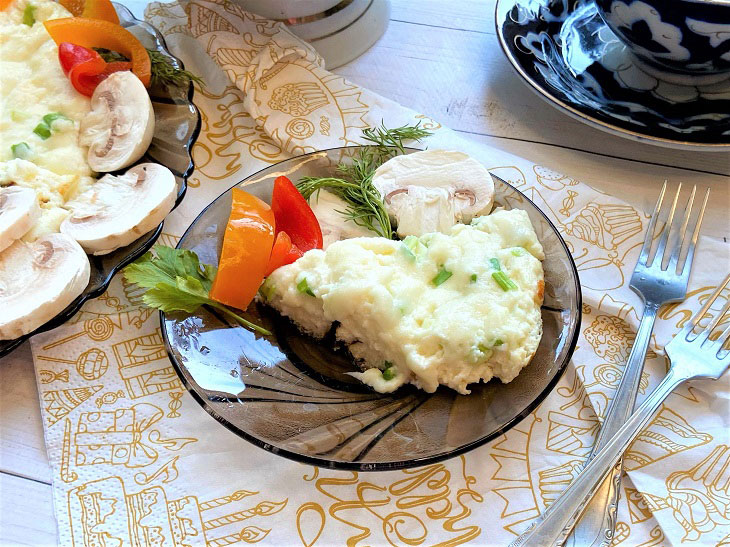 Bon appetit!