Onion cutlets are a hearty and tasty dish for the daily menu. It is prepared from the most affordable products, namely from ordinary onions. But the taste you do not even distinguish them from meatballs. Many are accustomed to the fact that little can be cooked from onions, except for simply pickling it. But today we will go further and use the onion not as an additional, but as the main ingredient for the dish. In addition to onions for the recipe, we need semolina, eggs, tomato juice and spices.
If your family does not like onions, then they will not be able to refuse such cutlets. Even children will gobble them up on both cheeks, and it's the kids who don't like onions and everything connected with it. So, let's cook together unusual, but very tasty onion cutlets.
Ingredients:
Onion – 250 g.
Manka – 50 g.
Chicken eggs (large) – 1 pc.
Tomato juice – 1 tbsp.
Garlic – 1-2 cloves.
Vegetable oil – 40 g.
Greens – for serving.
Salt, pepper – for serving.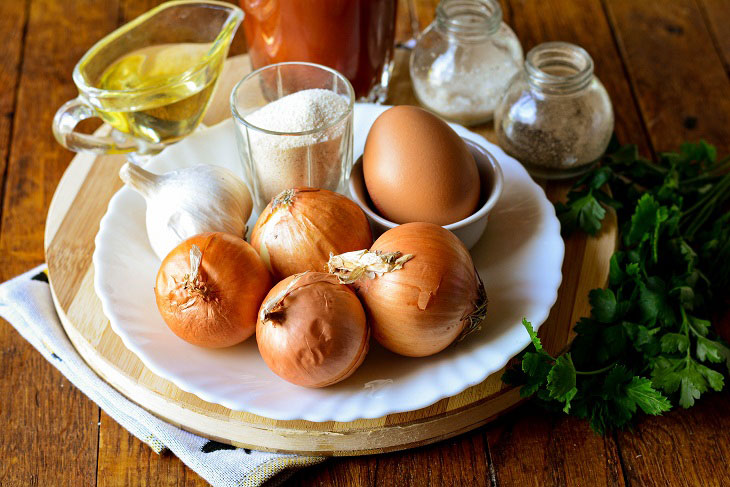 How to cook:
1. Peel and rinse the onion, cut into medium slices and put in a blender bowl. Send the peeled garlic cloves there.
Instead of a blender, you can use a regular meat grinder.
If you don't have any equipment at hand, then chop the onion very finely. But I prefer to use a blender – it's quick and easy.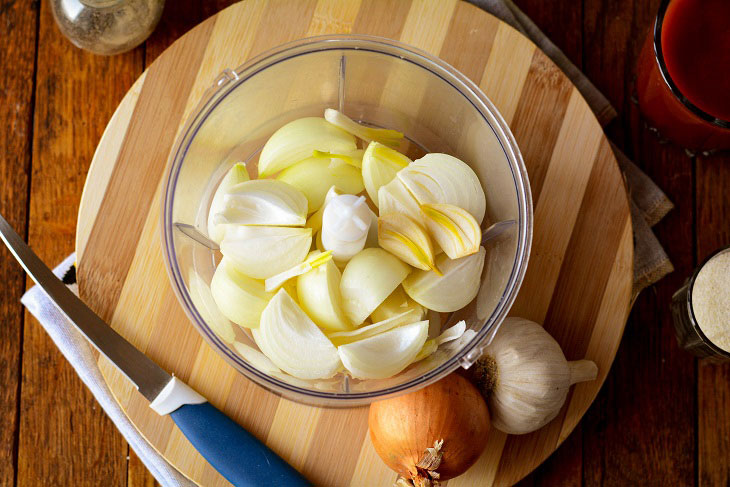 2. Grind the onion in a blender to make a juicy minced meat.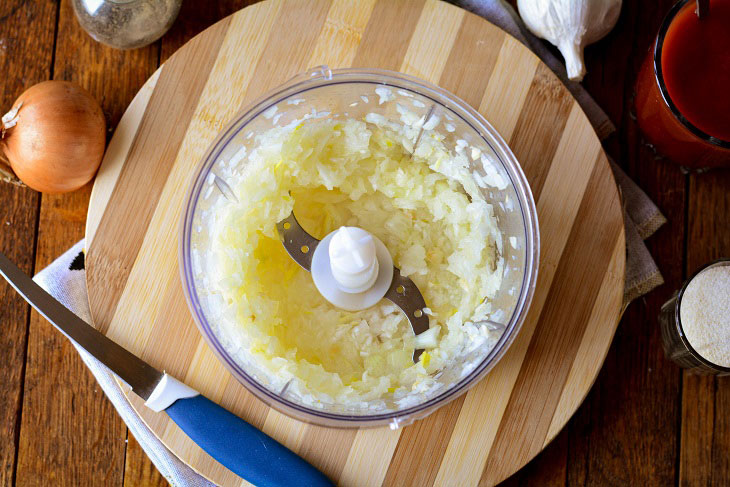 3. Transfer the onion mass to a bowl, add semolina there and beat in a chicken egg.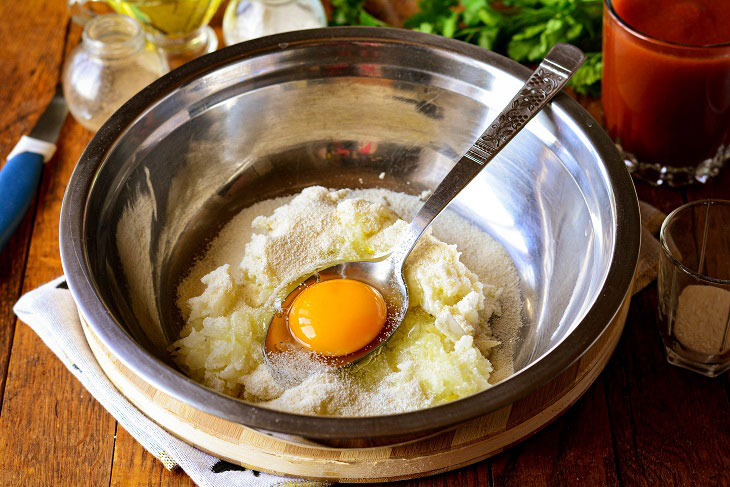 4. Stir the minced onion, add salt and sugar to taste. Leave for 20-30 minutes for the semolina to swell. The stuffing will turn out thicker, and all the juice will be absorbed.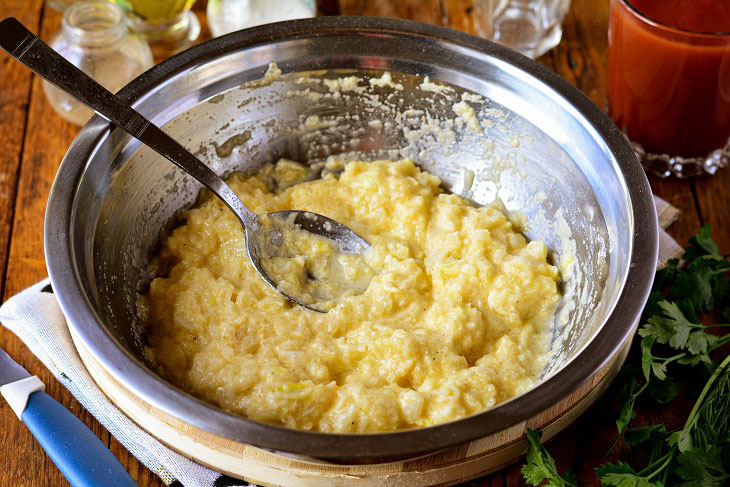 5. Heat the oil in a frying pan, put the cutlets with a spoon. Start frying over medium heat.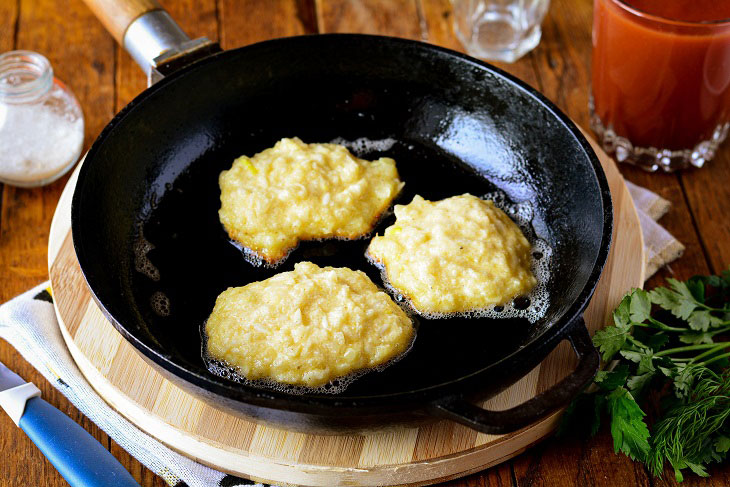 6. After 2-3 minutes turn the cutlets over and fry on the reverse side. Fry all cutlets in this way. Remove cutlets to a plate.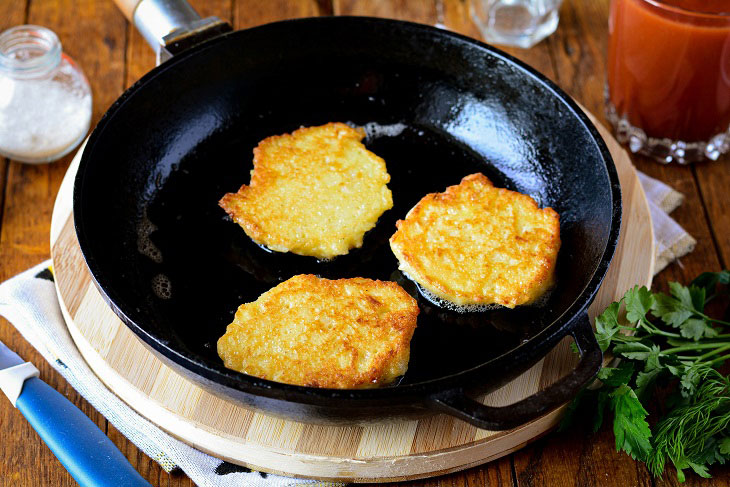 7. In the same pan where the meatballs were fried, prepare the sauce. Pour in the tomato juice and bring to a boil. Simmer for a couple of minutes.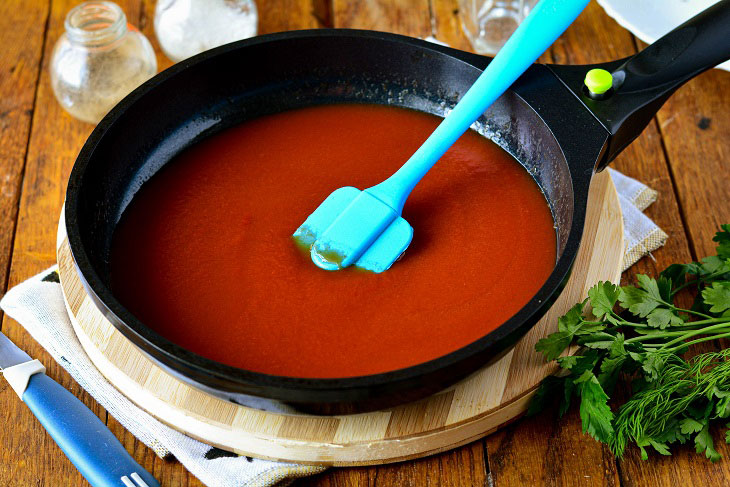 8. Put all the cutlets in tomato sauce and simmer everything together for another 5-7 minutes over low heat under the lid.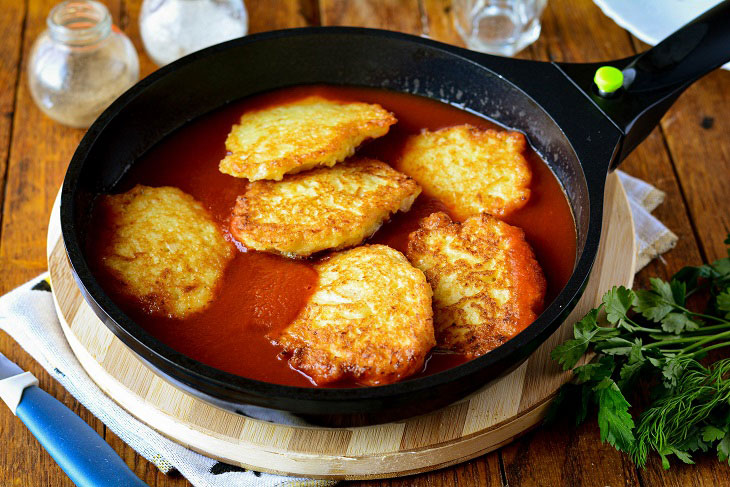 Onion cutlets are ready, you can serve. This dish will be delicious both hot and cold. Put onion cutlets on a dish, sprinkled with fresh herbs.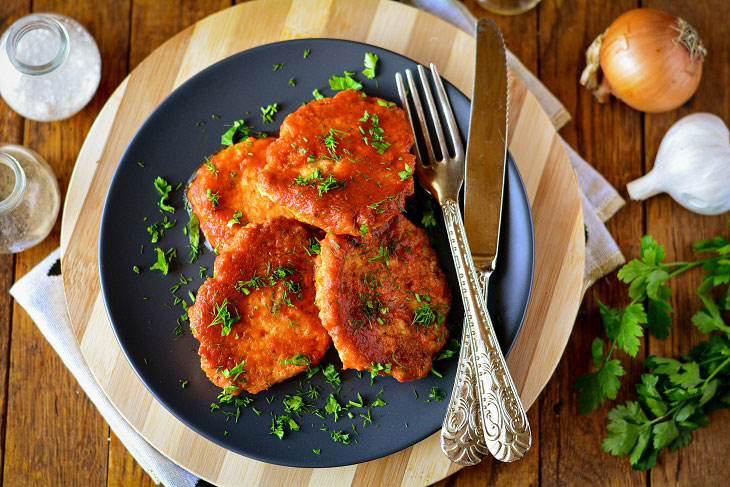 Enjoy your meal!