Today we offer to cook original rice balls with cheese inside. They turn out very tasty and quite satisfying. For their preparation, you can use long-grain or round rice.
You need to fry such balls in a large amount of vegetable oil. It is best to serve them just like that or with some tasty and spicy sauce, for example, garlic is suitable.
Ingredients:
Rice – 0.5 tbsp.
Egg – 1 pc.
Salt – to taste.
Ground black pepper – 1 pinch.
Hard cheese – 30-50 g.
Vegetable oil – 250 ml.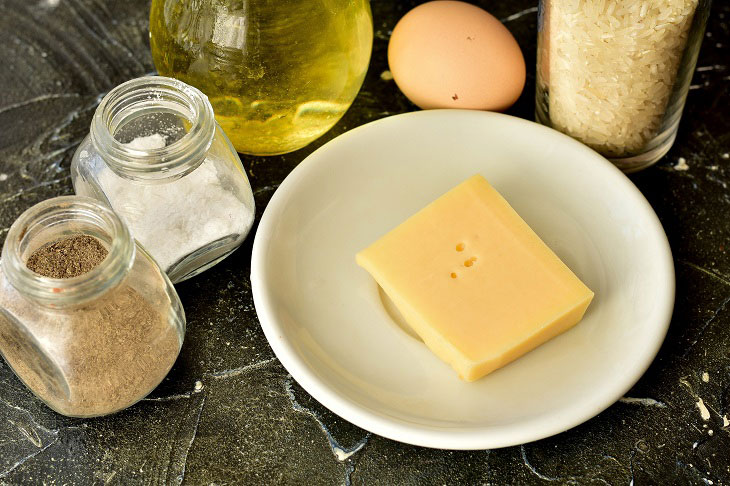 How to cook:
1. Put the rice in a bowl and wash it very thoroughly under running water. Fill it with clean water.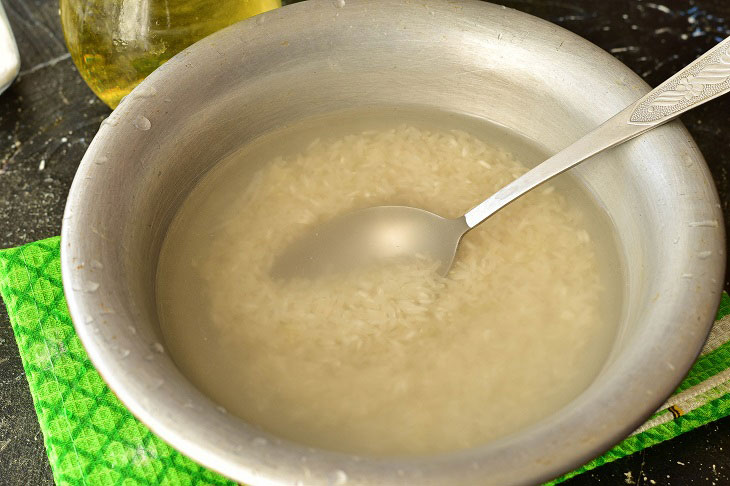 2. Send the bowl of rice to the stove. Boil it until fully cooked. In time, this procedure usually takes 20-25 minutes.
The fire should be minimal, after the water with rice is completely boiled.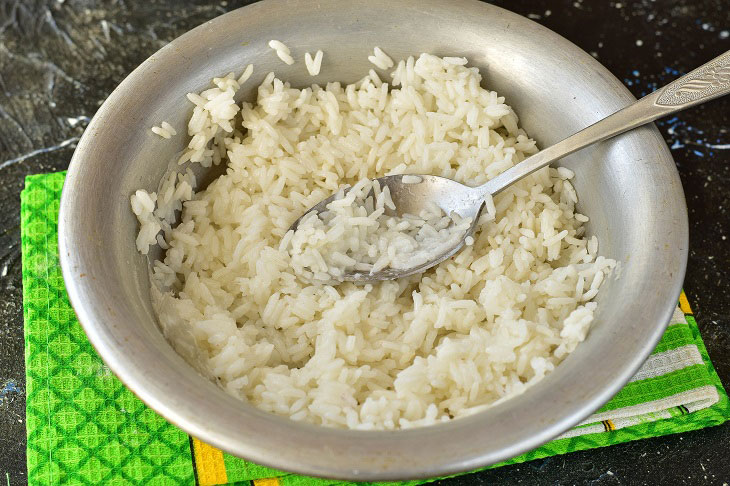 3. Cool the boiled rice, then beat in a chicken egg to it.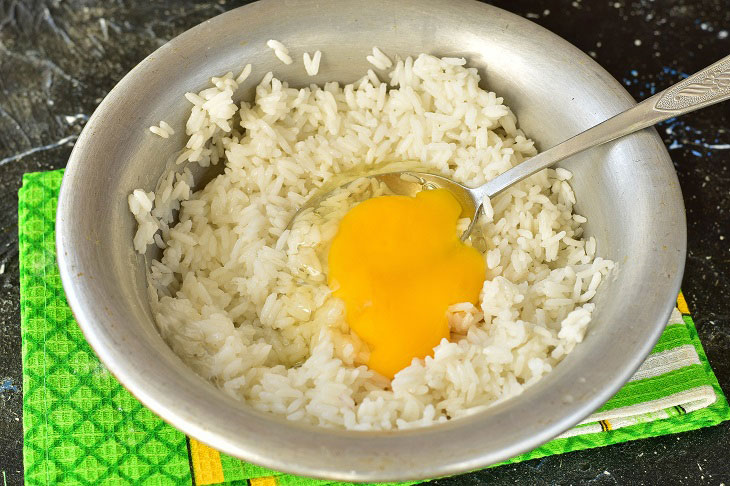 4. Add salt and ground black pepper.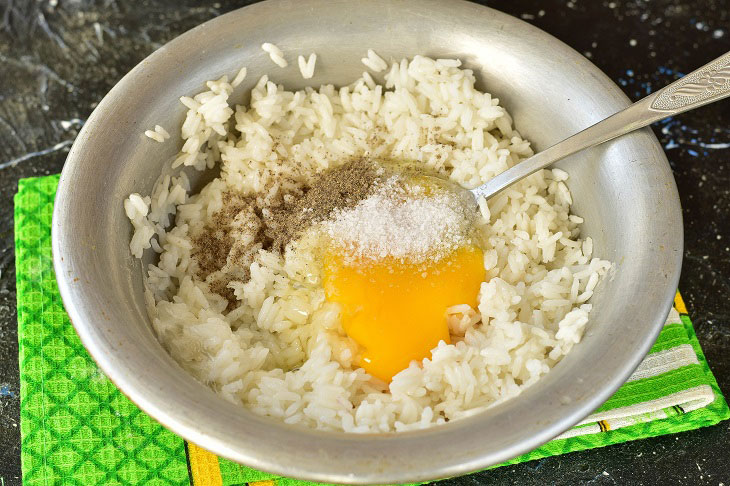 5. Mix the rice mass very well.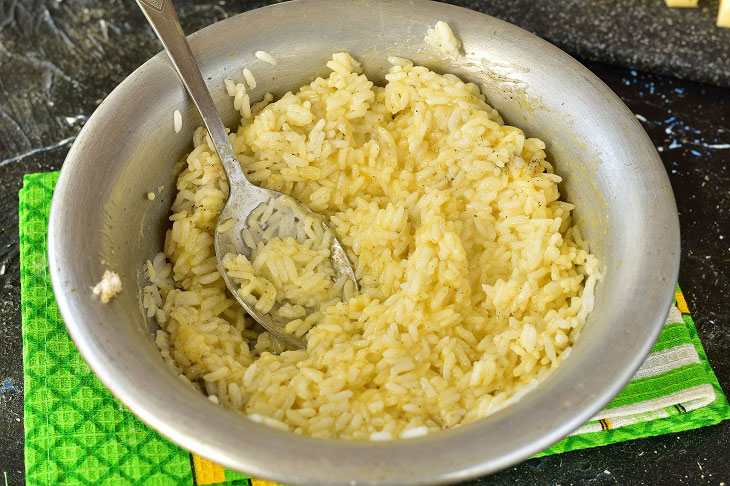 6. Cut hard cheese into cubes of approximately 1.5-2 cm by 1.5-2 cm.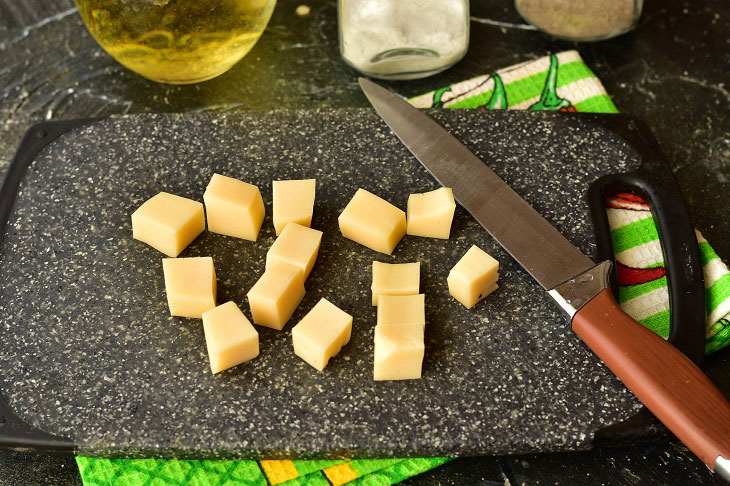 7. Moisten your hands with cold water. Take some rice, crush it. Put a piece of hard cheese inside.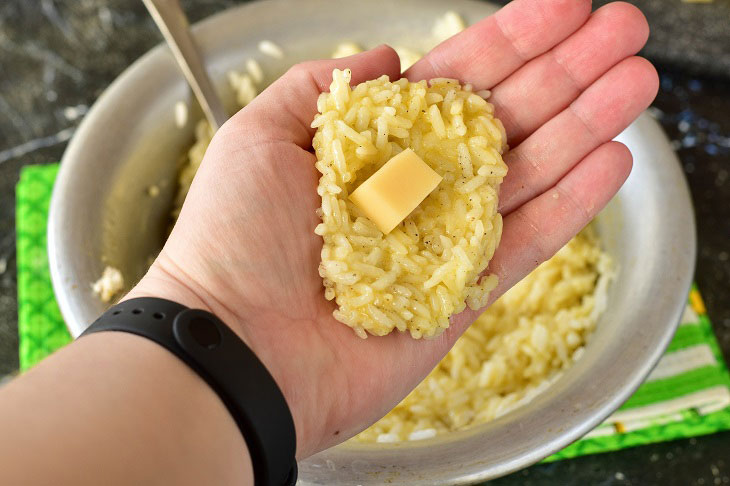 8. Now carefully form a ball. Do the same with the rest of the rice and hard cheese.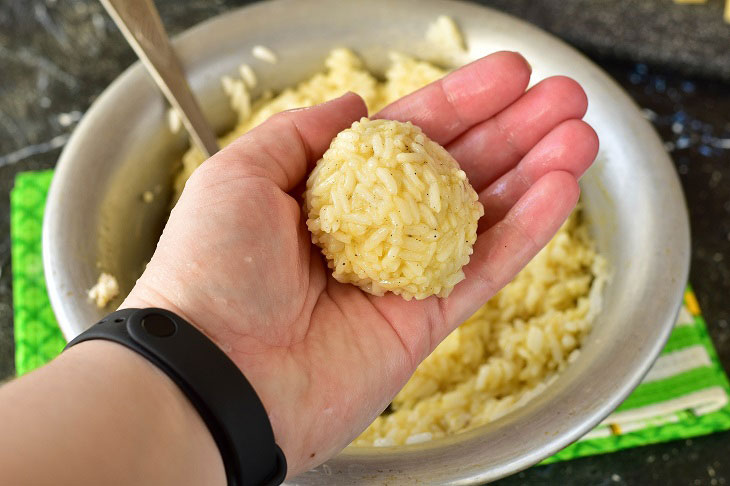 9. Heat vegetable oil in a frying pan or bowl. Lay out the prepared rice balls.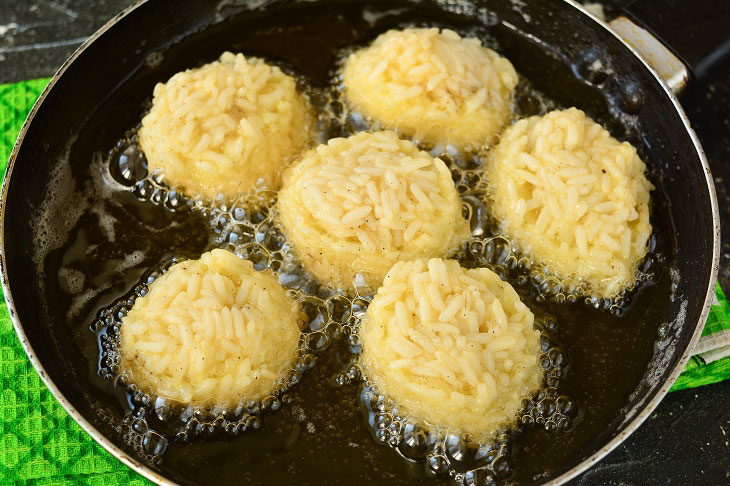 10. Fry them until golden brown on all sides. In time, this procedure takes about 6-7 minutes.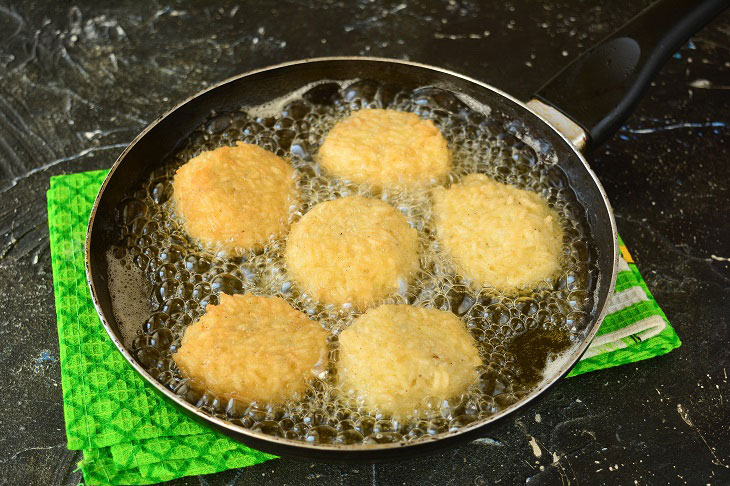 11. Put the finished rice balls with cheese filling first on a paper towel, and after 2 minutes, put them on a dish and serve. As you can see, the recipe itself is not complicated, and the result is simply excellent!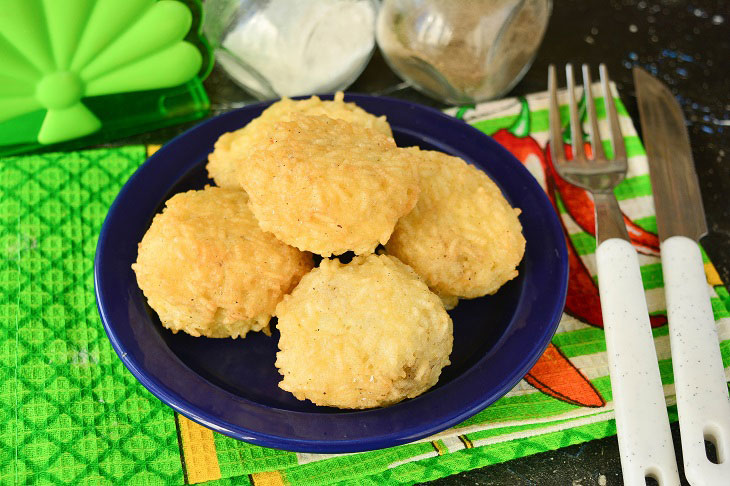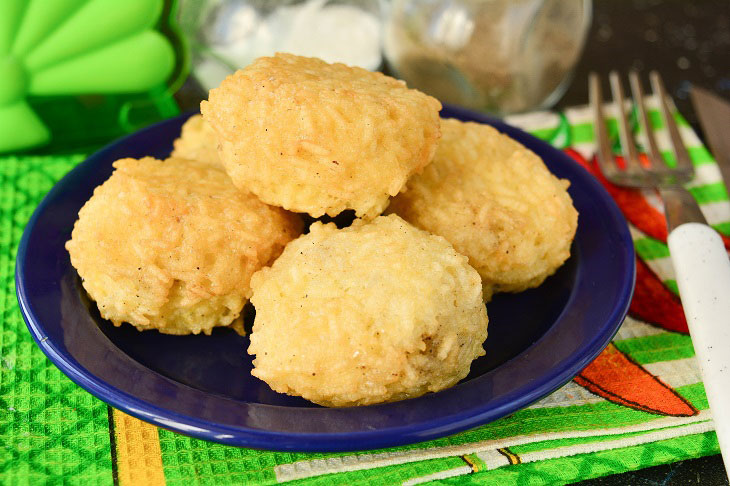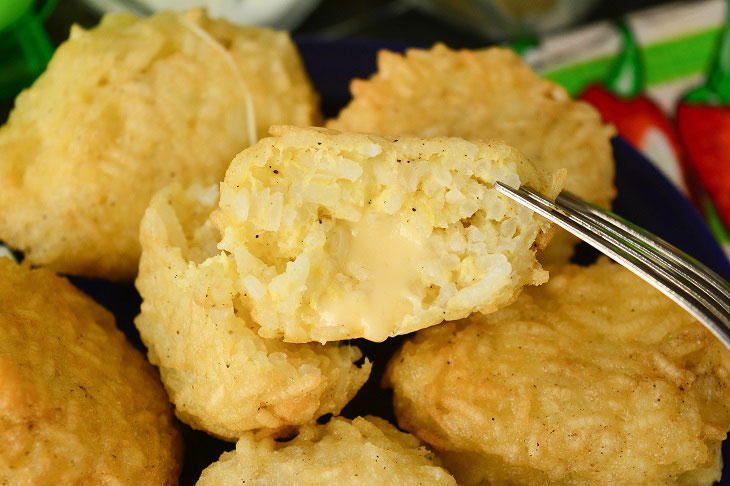 Enjoy your meal!