Forshmak with herring and beets can be both an independent snack, and a filling for tartlets, a component for sandwiches. Herring can be taken lightly salted or spicy salted, with a characteristic aftertaste. You can salt the fish yourself in advance, or you can buy a ready-made herring, carcass or fillet. Forshmak is prepared very simply, and in order for it to turn out with a delicate structure, it is important to pay due attention to the removal of small and large bones.
Ingredients:
Beets – 2 pcs.
Lightly salted herring – 150 g.
Chicken egg – 1 pc.
Bulb (small) – 1 pc.
Fresh herbs – 2-3 sprigs for serving.
Cooking time: 10 minutes. Servings Per Container: 4
Cooking:
1. Cool the boiled beets, peel and cut into small pieces.
To reduce the cooking time of the snack, the beets must be cooked in advance. Indeed, sometimes the cooking time of this vegetable exceeds an hour or even an hour and a half.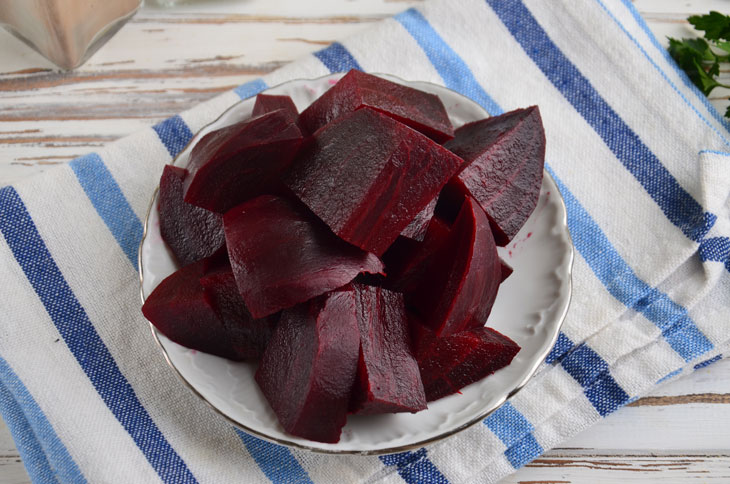 2. Put the beetroot pieces into the blender bowl. Peel and wash the onion, cut into small pieces and send to the bowl with the beets.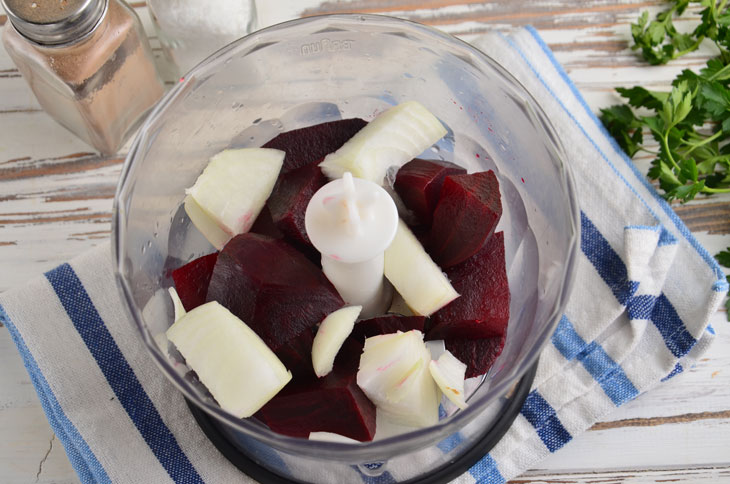 3. Hard boil the chicken egg. Then cool it in ice water, peel, cut into 6-8 pieces and put in a bowl.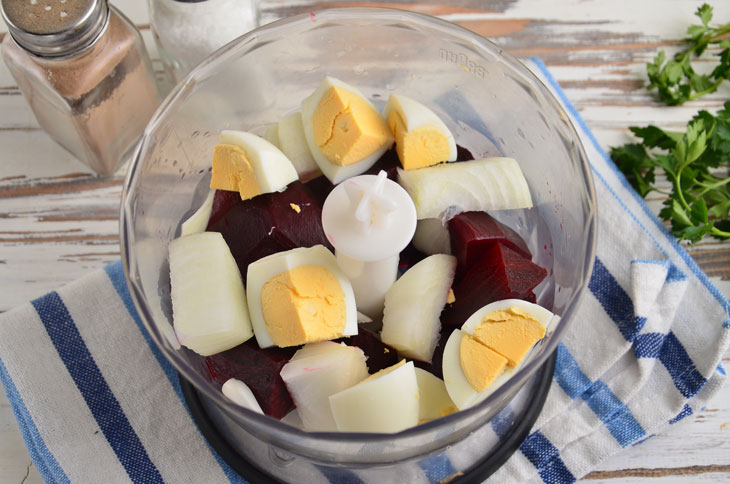 4. Now send lightly salted herring, cut into small pieces, into the blender bowl.
Milk can also be used for mincemeat.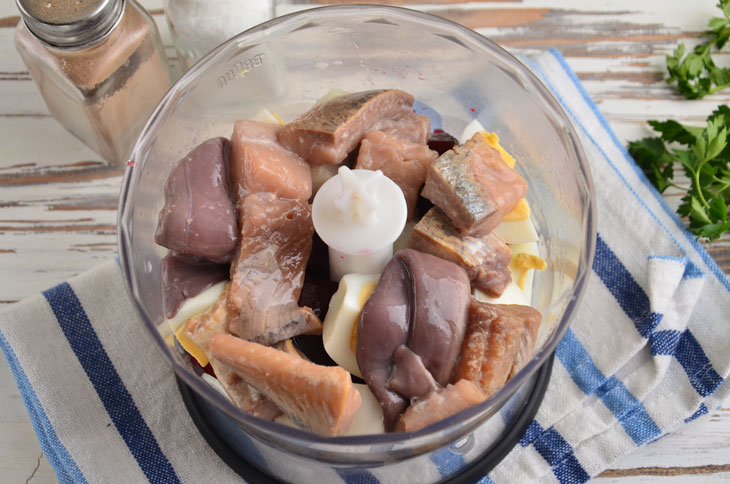 5. It is not necessary to salt the minced meat, but you can add spices for a brighter taste. Then close the blender with a lid and grind all the ingredients at high speed for 1-2 minutes.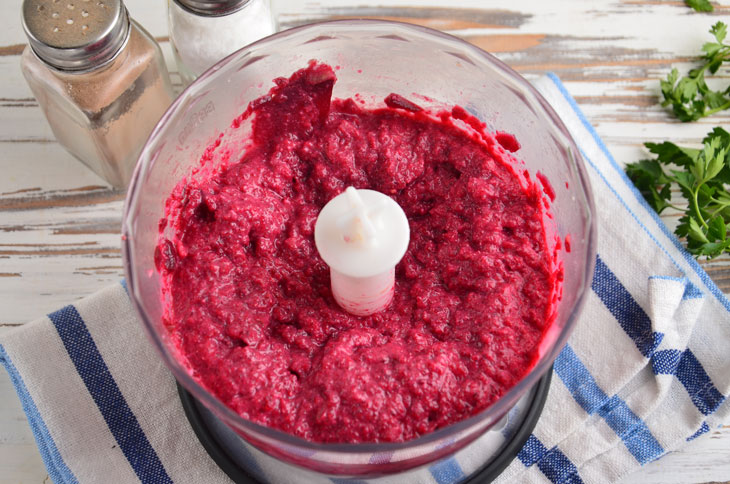 You can serve an appetizer immediately – in a small bowl with fresh herbs. Or you can put the snack in a small container, tightly close the lid and put it in the refrigerator.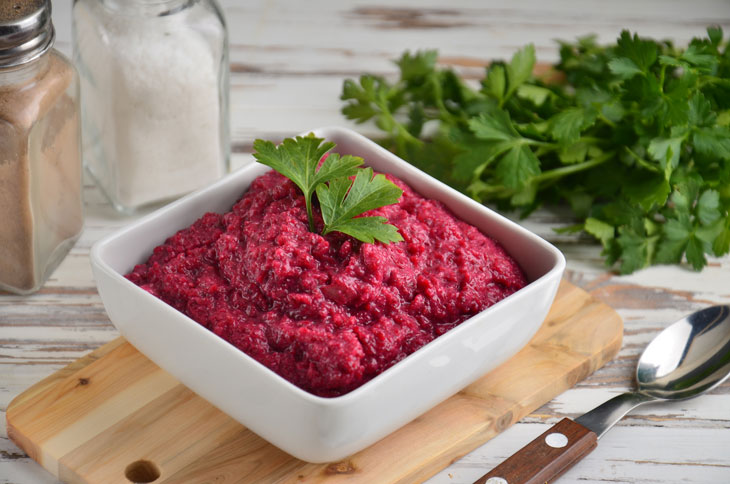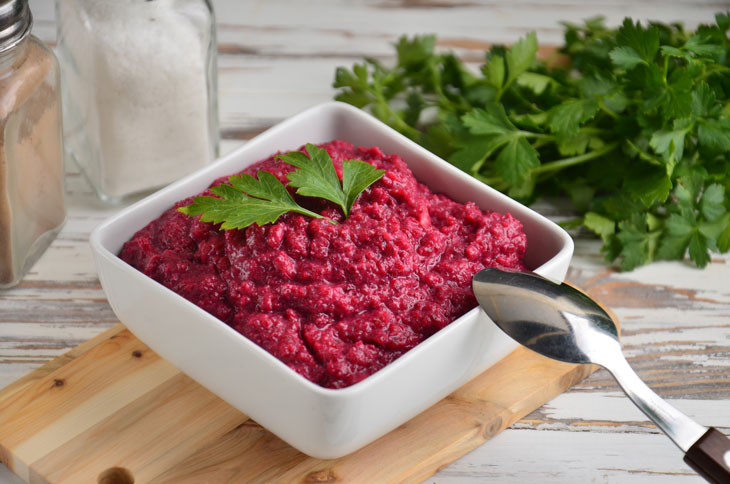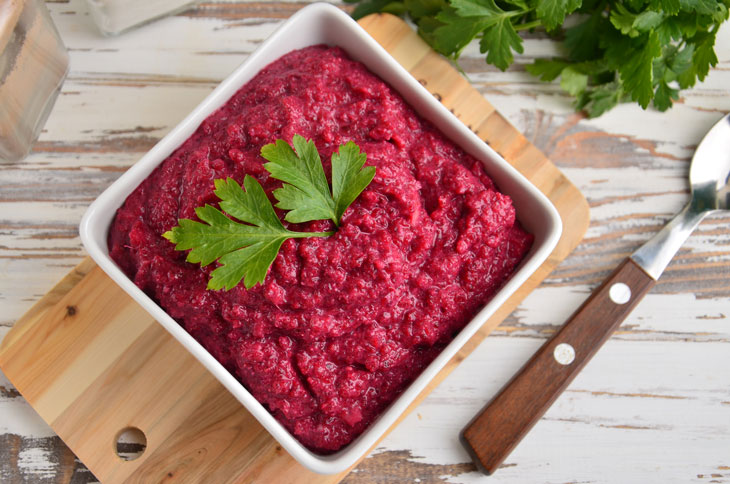 Enjoy your meal!