A magnificent dessert that will surprise and delight your guests – Tiramisu pancakes. The dish can be served to the festive table, or just for breakfast. You will have to tinker with cooking, but the result will definitely not disappoint you.
For pancakes, you will need a standard set of products – fresh eggs, whole milk and white wheat flour of the highest grade. For the filling, use the cream that is traditionally added to the tiramisu dessert made from mascarpone and cream. In addition to the cream, you will need savoiardi cookies. You can buy it in large supermarkets, make your own or replace it with any other lower price biscuit biscuits. This product is steeped in coffee. For adults, aromatic liquor can be added to coffee.
The liqueur additive will make the taste of the dessert nobler. It is better not to increase the amount of sugar in pancakes. For baking products, use a cast-iron pan with a diameter of 20 cm. All products must be at room temperature before cooking.
Ingredients:
Flour – 130 g.
Egg – 1 pc.
Cocoa – 12 g.
Milk – 110 ml.
Mascarpone – 100 g.
Cream – 70 ml.
Powdered sugar – 15 g.
Biscuit cookies – 85 g.
Instant coffee – 7 g.
Vanillin – on the tip of a knife.
Salt, sugar – a pinch each.
Boiled water – 100 ml.
How to cook:
1. Put the egg, salt, sugar, milk and vegetable oil into a mixing bowl. Stir the mixture with a fork.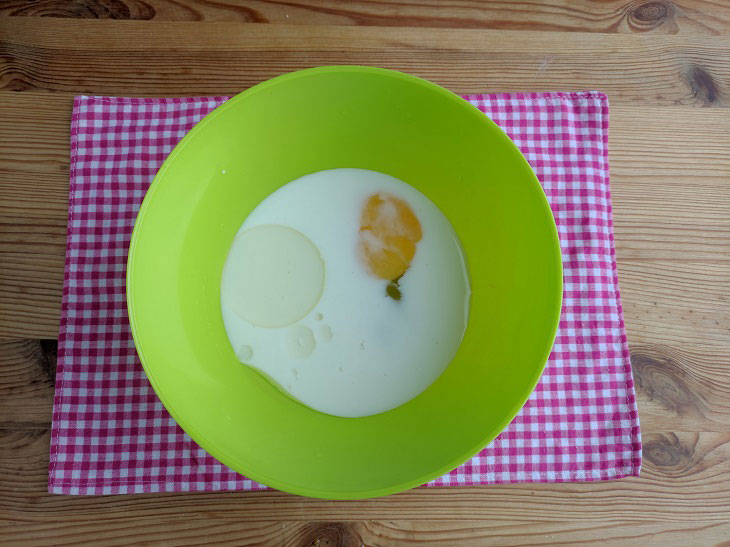 2. Add flour and cocoa.
3. Beat the mass until smooth with a blender.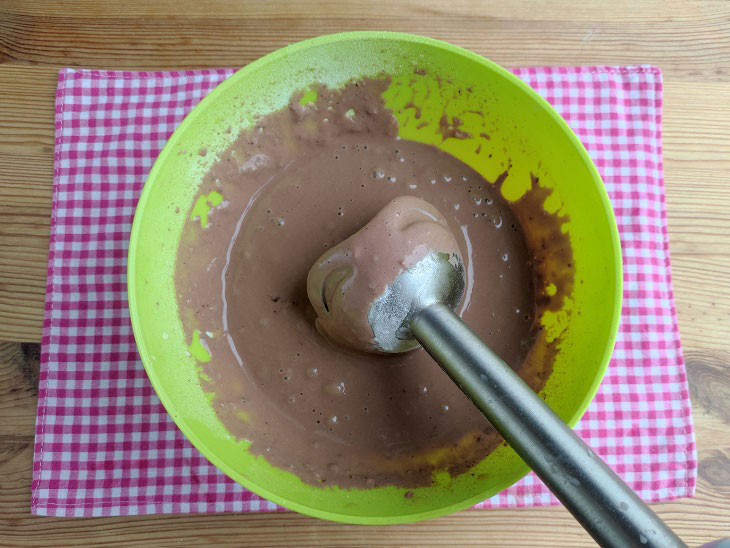 4. Pour in boiled water so that a semi-liquid dough with the consistency of low-fat cream is obtained.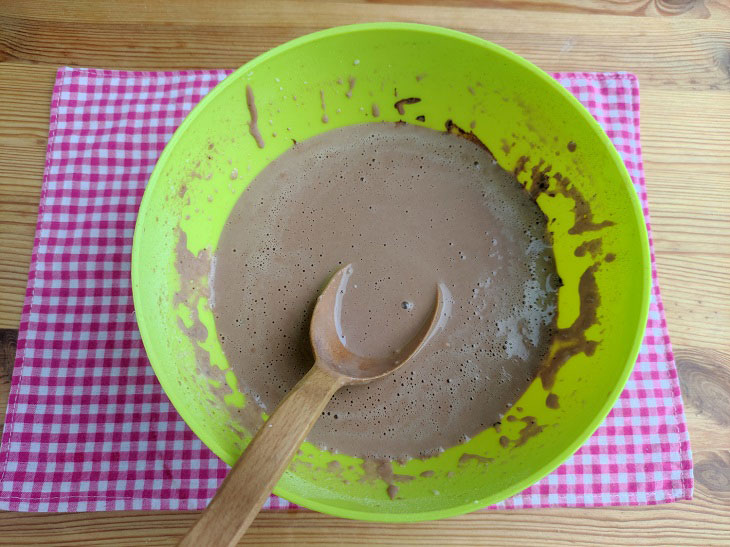 5. Prepare cream. Mix mascarpone with powdered sugar and cream.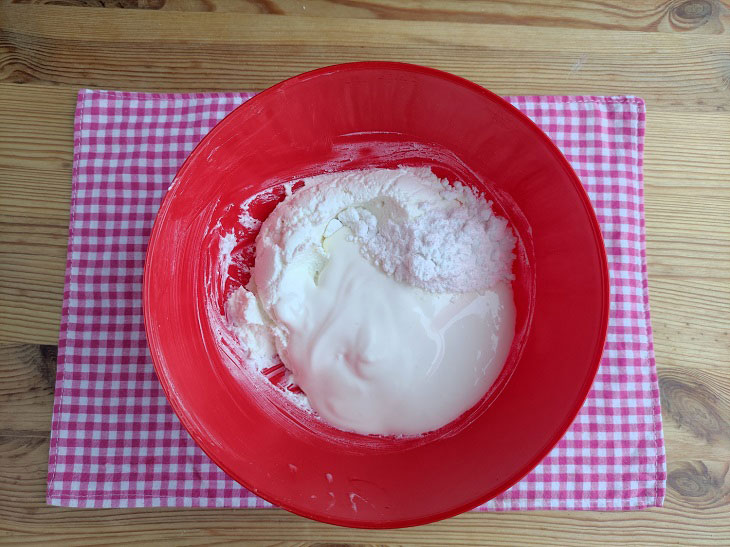 6. Heat a frying pan, grease with vegetable oil and bake pancakes for 1 minute per side.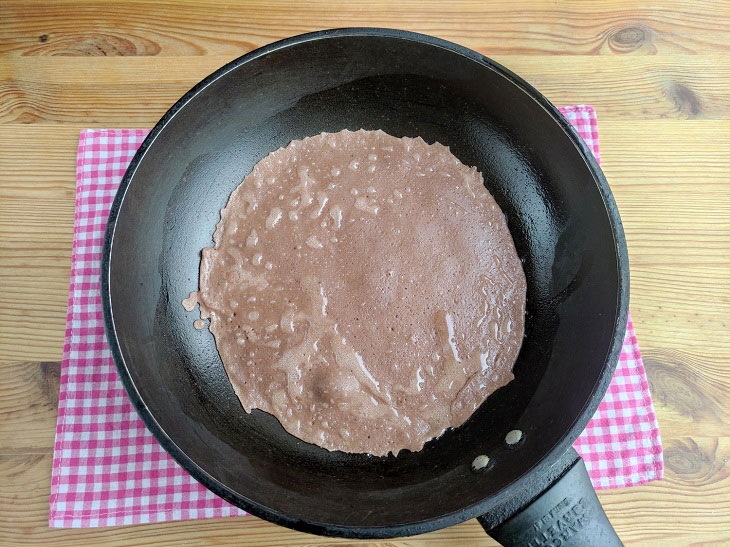 7. Pour instant coffee powder with 150 milliliters of boiling water. Cool down.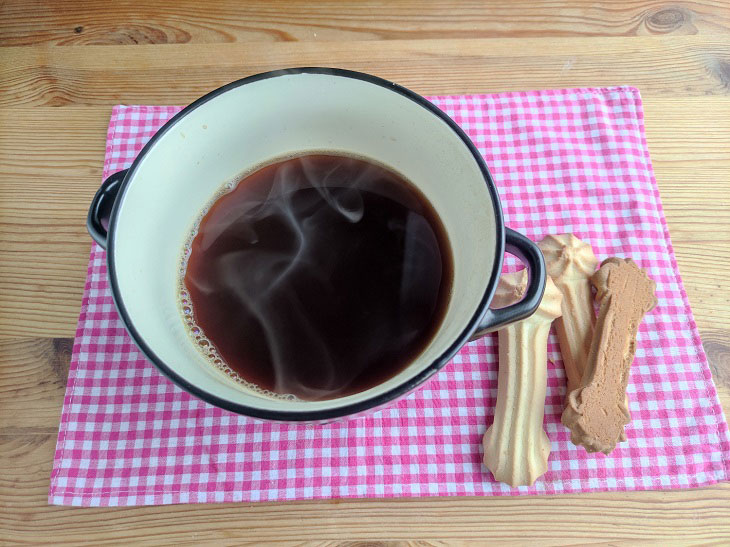 8. Put the pancake on a plank, grease with cream.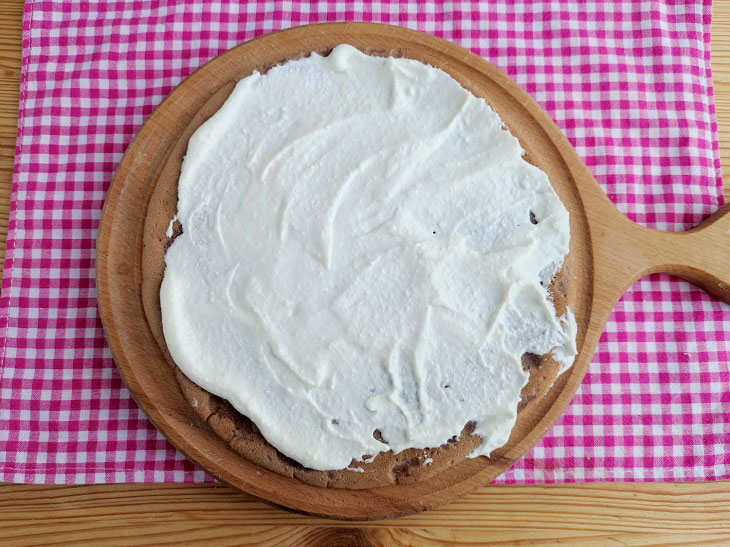 9. Dip cookies in coffee, place as in the photo.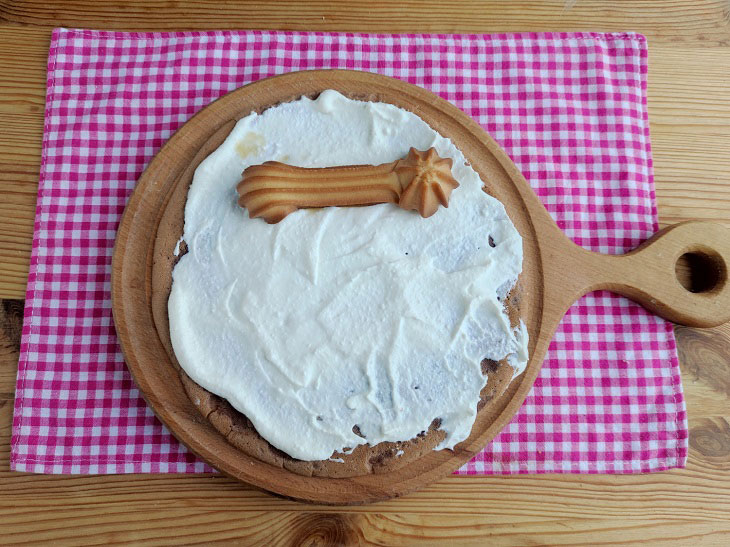 10. Roll up the pancake. Fold the rest of the products in the same way.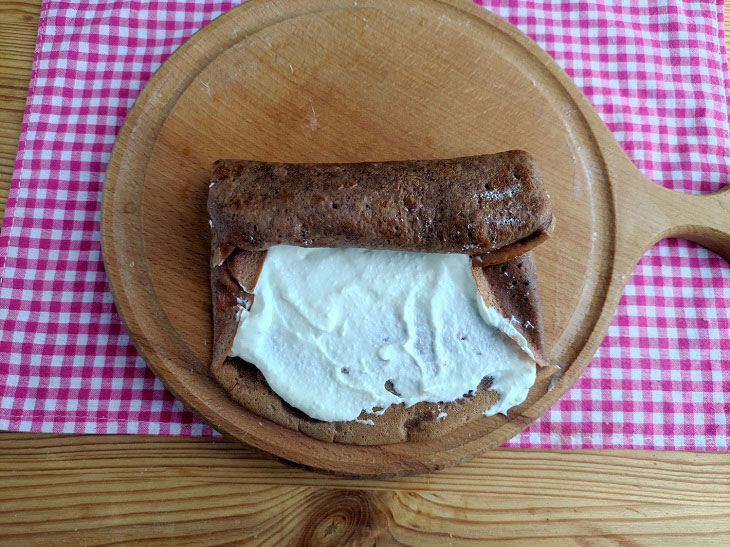 11. Put the finished pancakes on a plate, generously sprinkle with cocoa.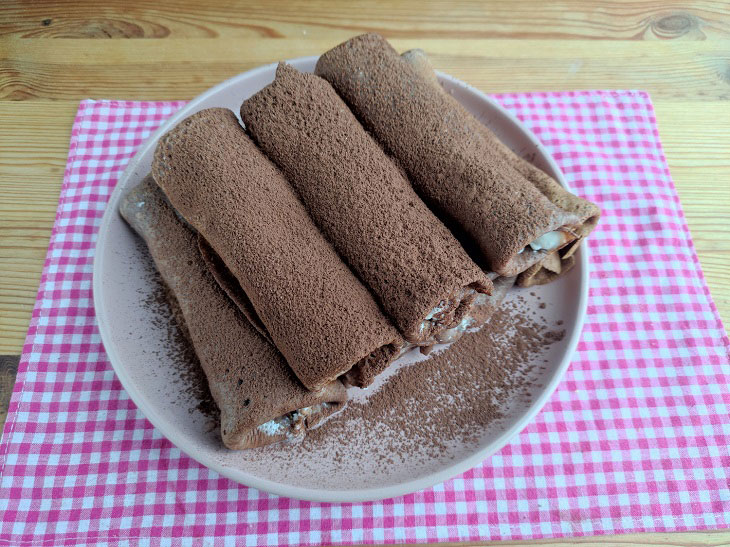 A delicious dessert looks original and has a pleasant non-banal taste with a pleasant coffee and chocolate note.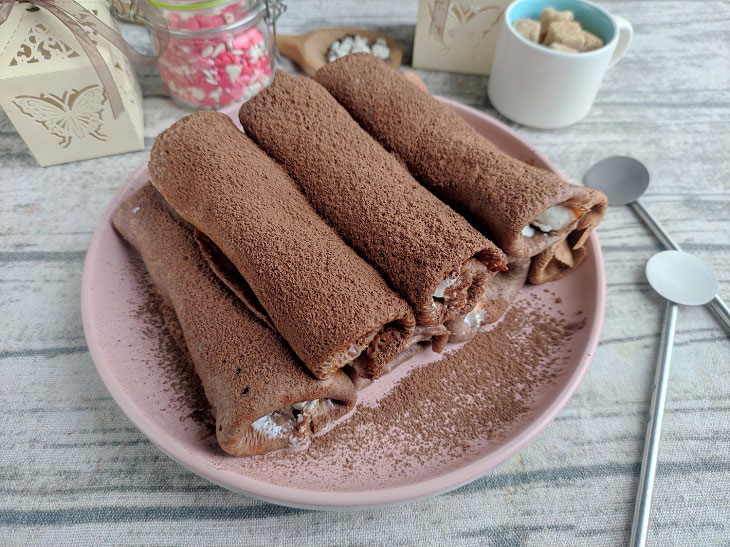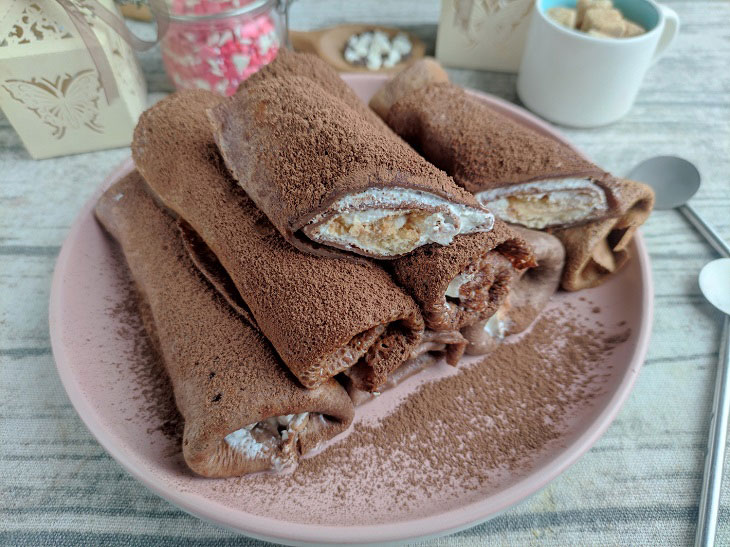 Bon appetit!