Pancakes with apricots on kefir are much tastier and more original than usual ones. For their preparation, it is worth using kefir with any percentage of fat content. Instead of this dairy product, you can safely use sour cream, but it should not be too thick. Apricots are suitable not only fresh, but also jam from them, only the apricot halves in it should be whole. Sugar can be added in more or less quantity.
Serve ready-made pancakes at the table after they have cooled down a bit, since hot they are quite harmful to the stomach. They go well with compote, tea, but it is best to serve them with a glass of milk or sour cream.
Ingredients:
Kefir – 0.5 tbsp.;
Sugar – 1.5-2 tbsp. l.
Egg – 1 pc.
Soda – 1 pinch.
Apricots – 100 g.
Flour – 3 tbsp. l.
Vegetable oil – for frying.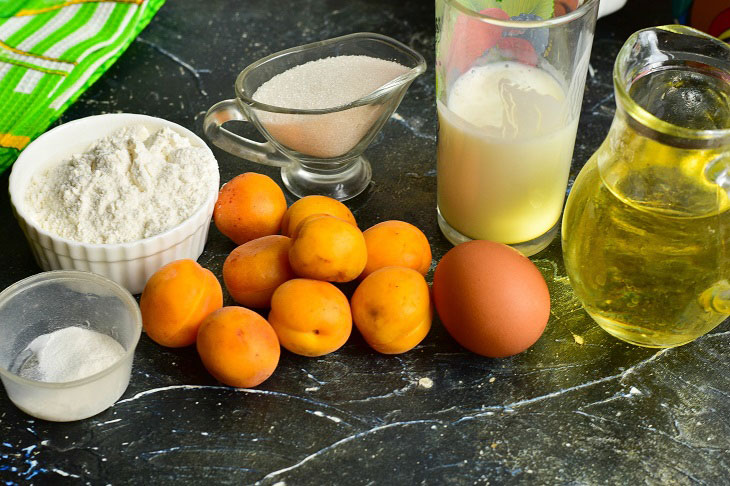 How to cook:
1. Beat a chicken egg into a fairly large bowl, add sugar to it. Determine the amount according to your taste preferences. You can safely replace sugar with honey.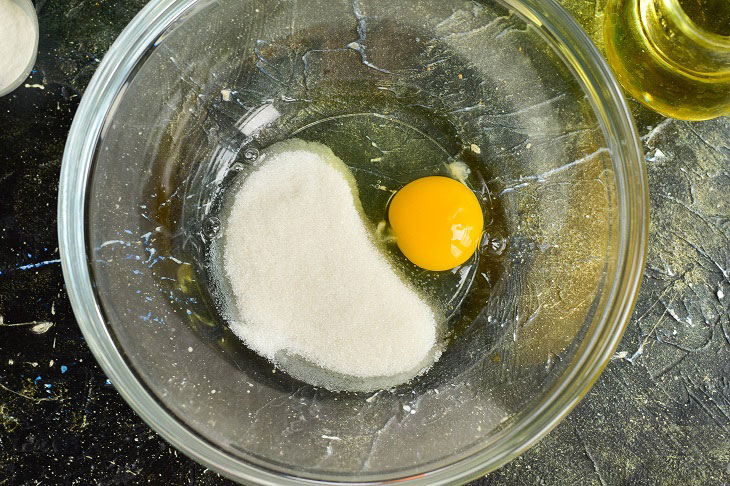 2. Pour in kefir with any percentage of fat (be sure to check its expiration date on the package) or put sour cream.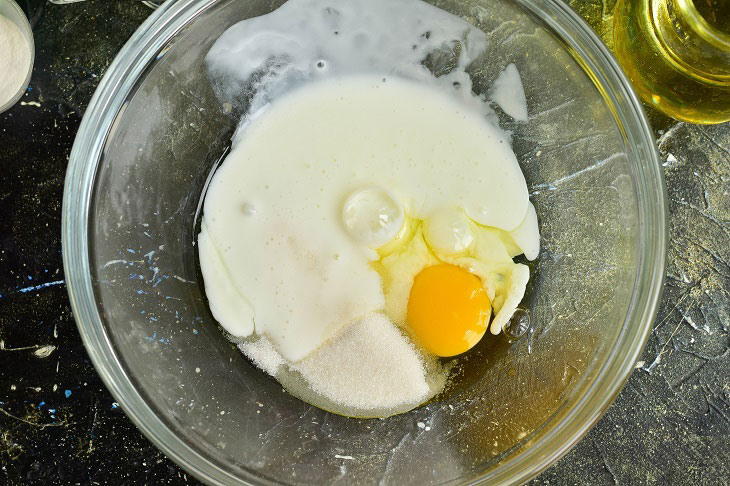 3. Add soda (baking powder can be used) and premium flour, which must be sifted through a sieve to enrich it with oxygen.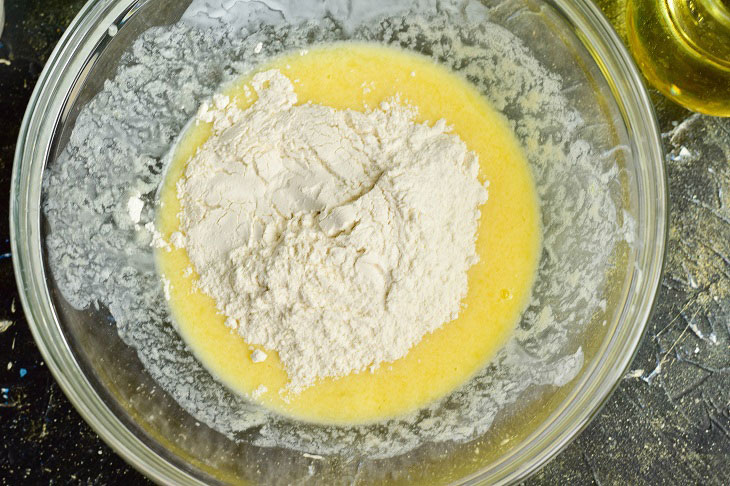 4. Mix the dough very well.
The dough must be without lumps and not too rare in consistency.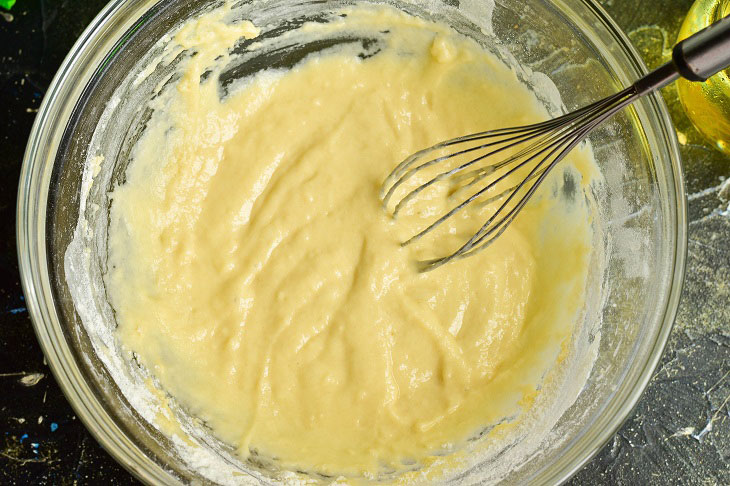 5. Wash the apricots very thoroughly. Cut them into pieces.
If spoiled apricots come across, do not use them.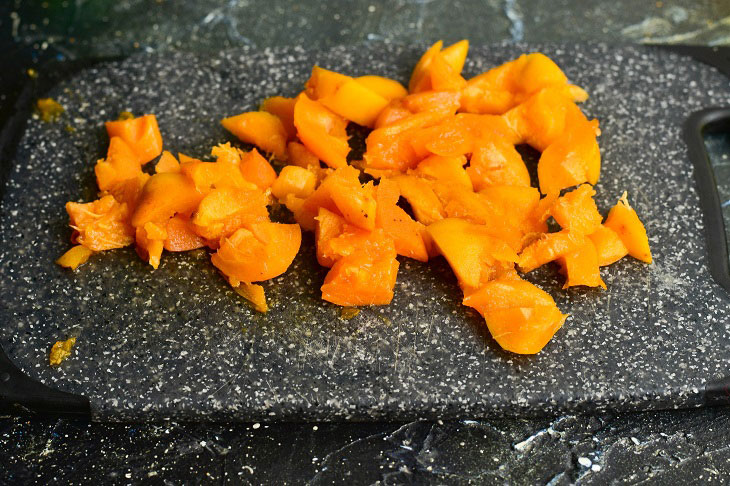 6. Heat vegetable oil in a pan. Spoon out the dough. Place sliced ​​apricots in the center of each.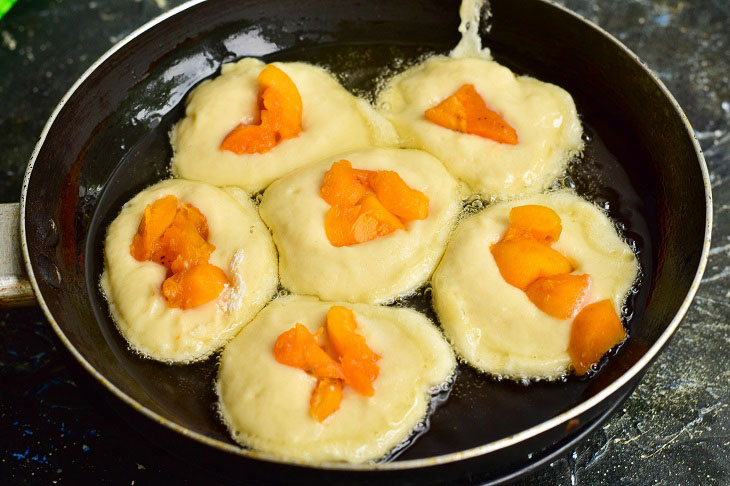 7. After that, pour the dough so that the apricots are completely covered with it.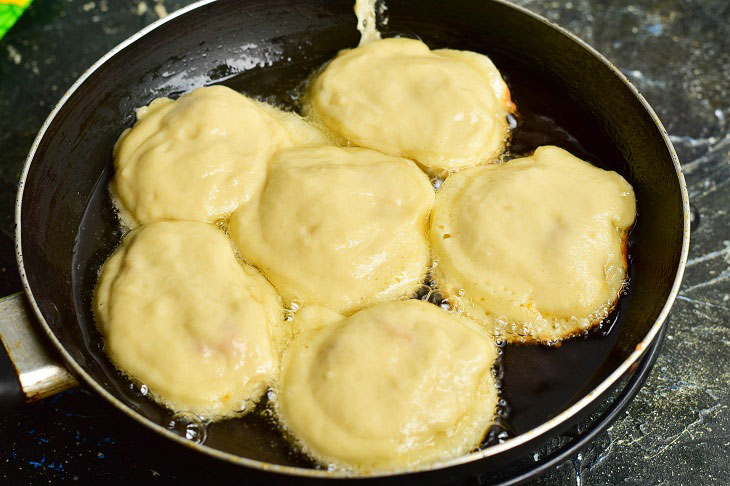 8. Be sure to fry the pancakes over moderate heat. During this time, they must be baked inside and not be raw. Transfer the finished pancakes from the pan first to a paper towel, and after 2 minutes, when the excess oil runs off, onto a dish.
Serve pancakes with apricots at the table.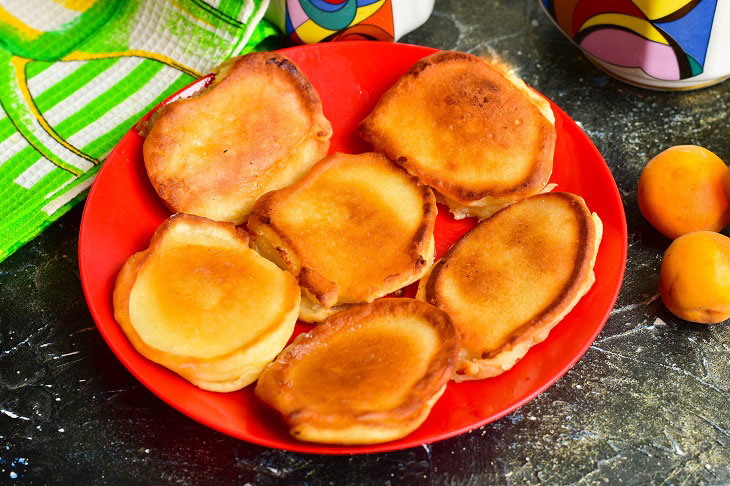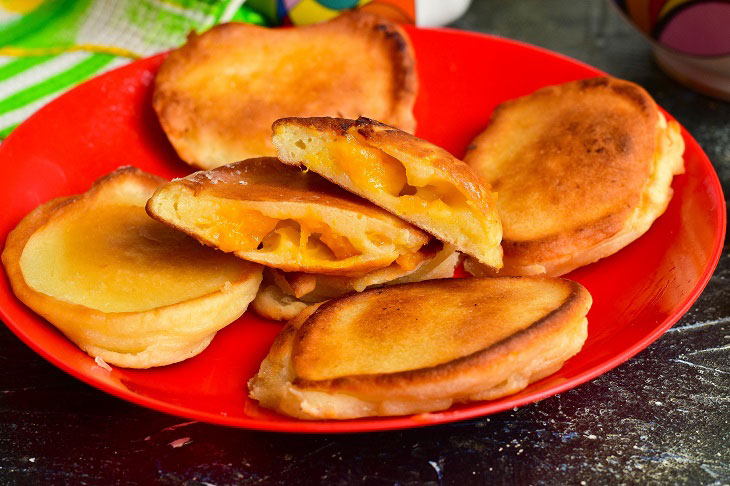 Bon appetit!