Undoubtedly, homemade sweets are much tastier and healthier than store-bought ones, as they do not contain additional substances that increase the shelf life. Apple marshmallow on agar agar is prepared quite simply from the available ingredients that are most often found in your kitchen. In our case, you need to prepare apple puree, boil the syrup on agar-agar and combine everything. Read the intricacies of cooking in the master class.
Ingredients:
Applesauce – 125 g (apples – 450-500 g).
Sugar – 100 g.
Chicken protein – 1 pc.
Syrup:
Water – 75 ml.
Sugar – 200 g.
Agar-agar – 8 g.
Lemon juice – 1 tbsp. l.
Powdered sugar – for sprinkling.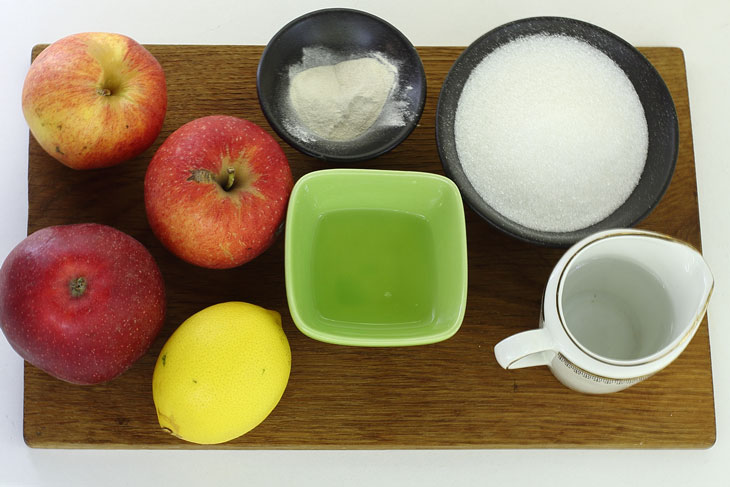 How to cook:
1. Rinse the apples and pat dry with a towel. Peel off the skin.
It is desirable to take apples with a sour taste and dense pulp. Such fruits contain more pectin, which contributes to the solidification of the finished product.
Cut into four pieces and remove the seeds. Cut into small pieces. Transfer to a cooking pot. Pour in 3-4 tablespoons of water. Cover with a lid and bring to a boil. Cook over low heat until the pieces are soft. Stir occasionally.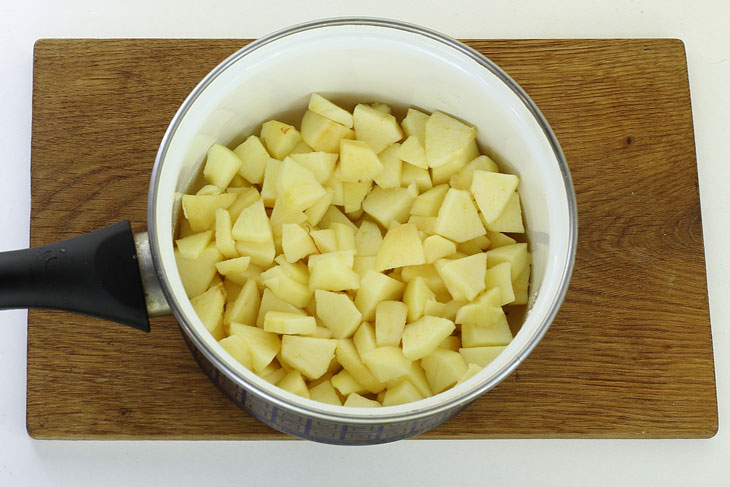 2. Rub the soft apple pieces through a fine strainer or chop with an immersion blender.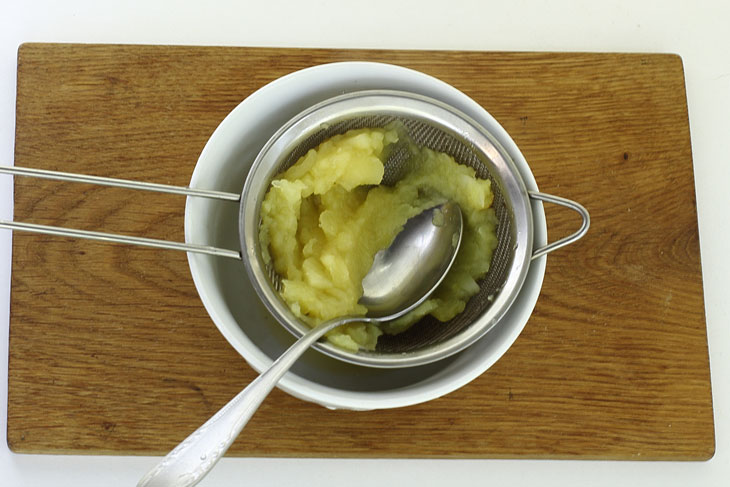 3. Return the puree back to the cooking pot. Pour in the sugar. Send to moderate fire. Stir with a spatula until the sugar dissolves. Cool puree to room temperature. After that, put in the refrigerator for 15-20 minutes.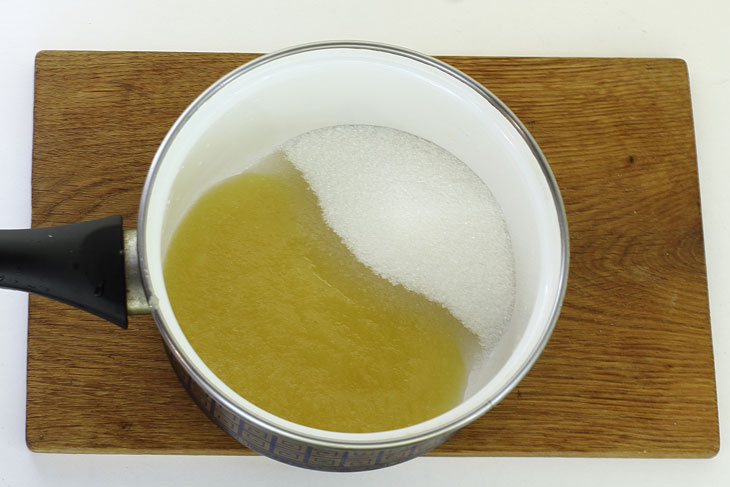 4. For whipping you need a powerful mixer. Pour applesauce into a mixing bowl. Add cold protein. Beat at high speed until a stable white mass.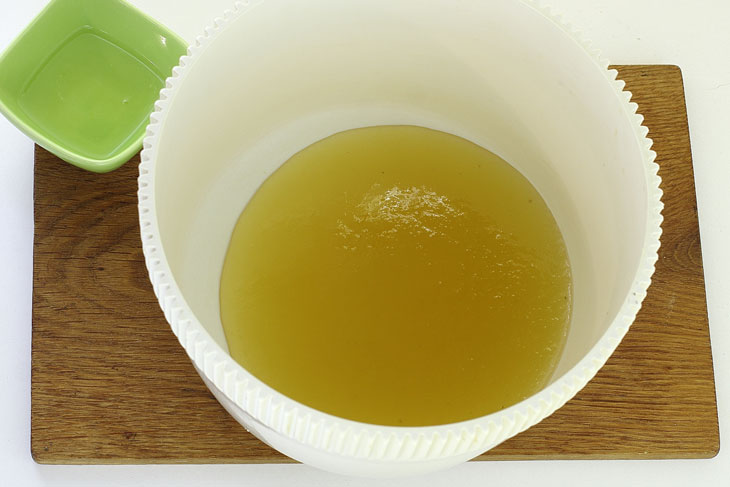 5. Prepare the syrup. Add sugar, agar-agar, water and lemon juice to a saucepan. Send to medium fire. Boil while stirring. Cook over moderate heat until the syrup thickens well, about 5-8 minutes after boiling. Stir well at the point of boiling so that the agar-agar does not stick to the bottom.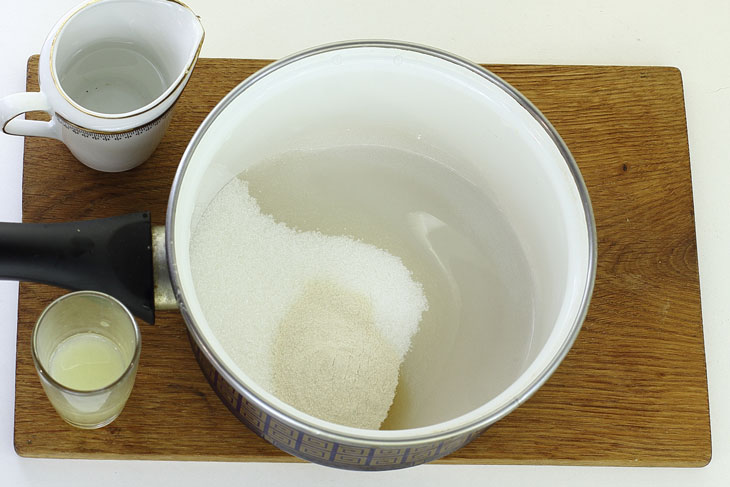 6. The applesauce/protein mixture should become fluffy and hold its shape.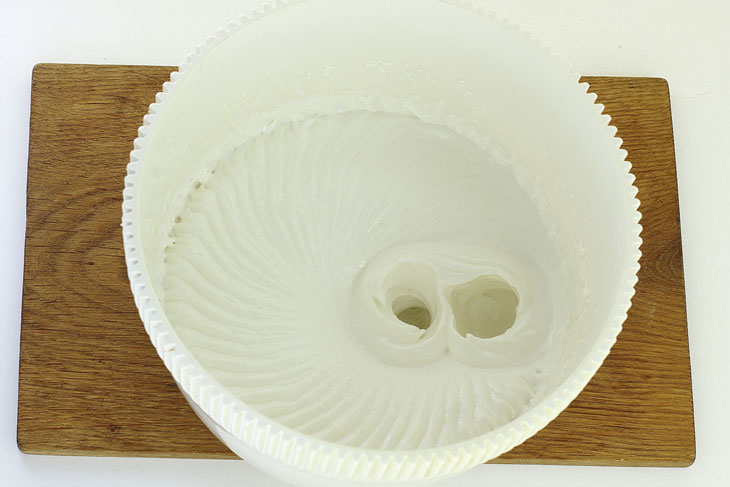 7. Continuing to beat with a mixer, pour in the hot sugar syrup. Beat for another 5-8 minutes until warm.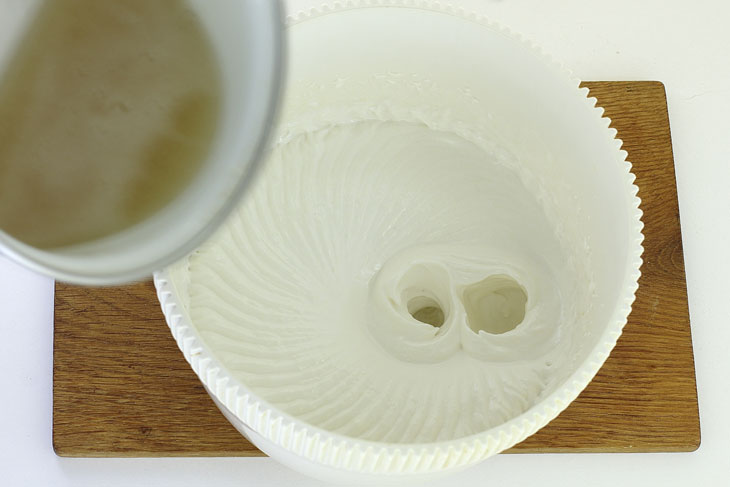 8. The finished marshmallow mass holds its shape well and does not spread.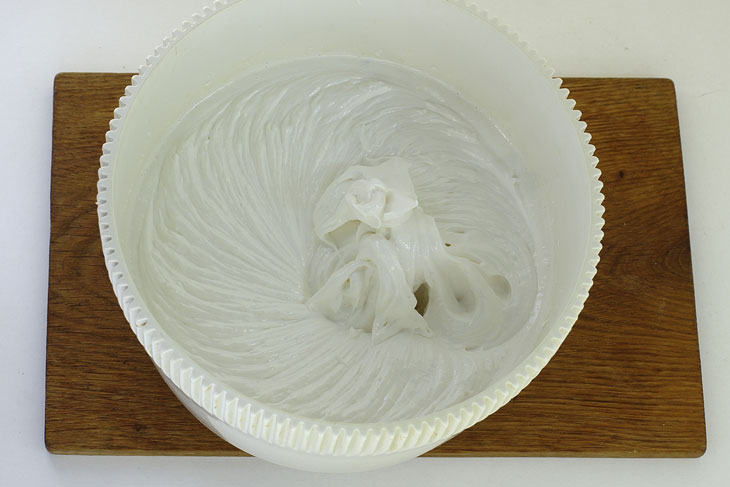 9. Line the board with parchment paper. Transfer the marshmallow mixture to a piping bag fitted with a star tip. Cut out round blanks. Leave to dry for 7-8 hours.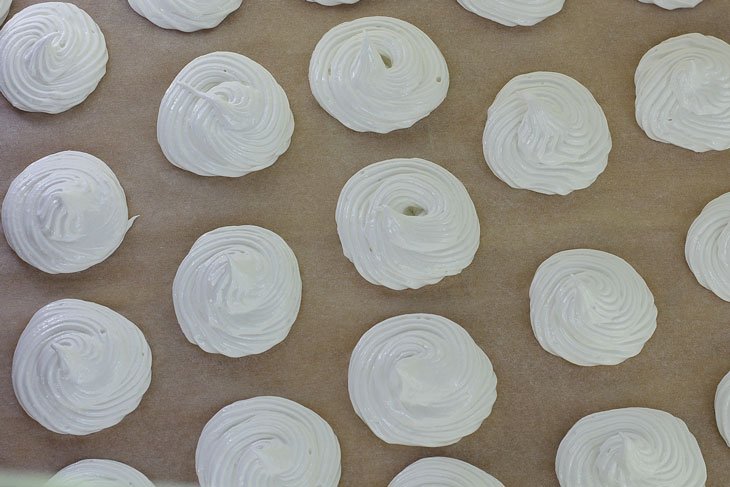 10. Put the halves together and sprinkle with powdered sugar.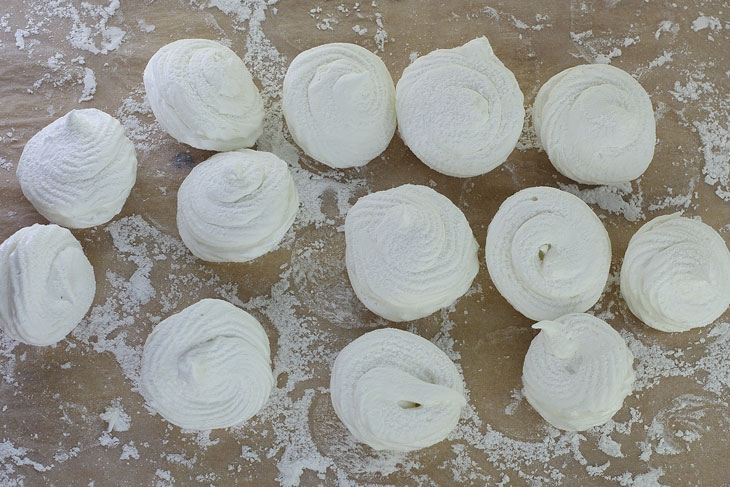 Apple marshmallow on agar-agar is ready.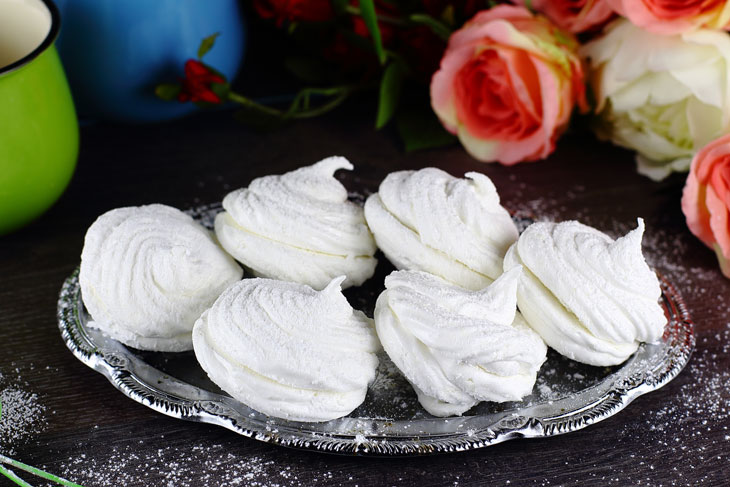 Enjoy your meal!