Patties with cabbage on kefir "Lapti" have such an unusual name due to the fact that they look quite large, thin and somewhat reminiscent of bast shoes. The dough is kneaded quickly, as it is not yeasty. To prepare it, just mix all the necessary ingredients in a large bowl. Soda will do its job, and the finished pies will turn out soft and very tasty.
Braised cabbage will be used as the filling in this recipe. However, if for some reason, you do not like her, then you can safely opt for mashed potatoes or peas. Serve ready-made pies to the table immediately. It is best to put a bowl of sour cream next to them as an addition to them.
Ingredients:
Kefir with absolutely any percentage of fat content (can be replaced with sour milk or sour cream) – 0.5 tbsp.
Salt – 1 pinch.
Vegetable oil – 1 tbsp. l. into the dough and 70 ml (approximately) for frying.
Soda – 0.5 tsp
Flour – 250-350 g.
Braised cabbage – 300 g.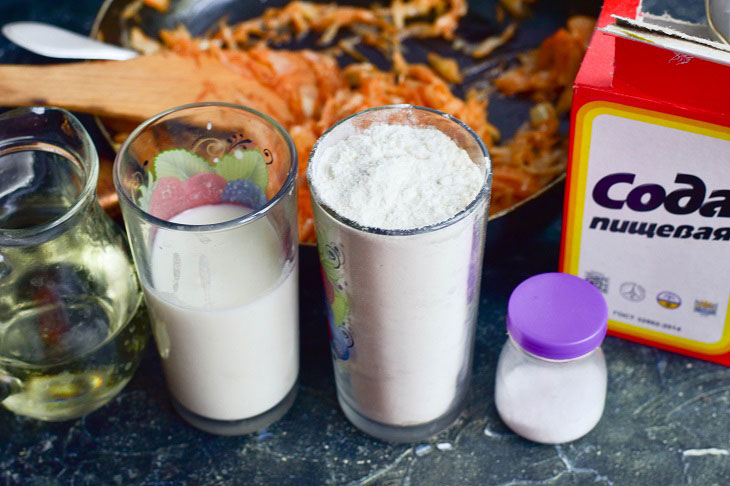 How to cook:
1. Pour kefir into a large bowl, which is preheated to a warm state.
This procedure is very important, since soda will "react" faster with warm kefir.
Add a pinch of salt.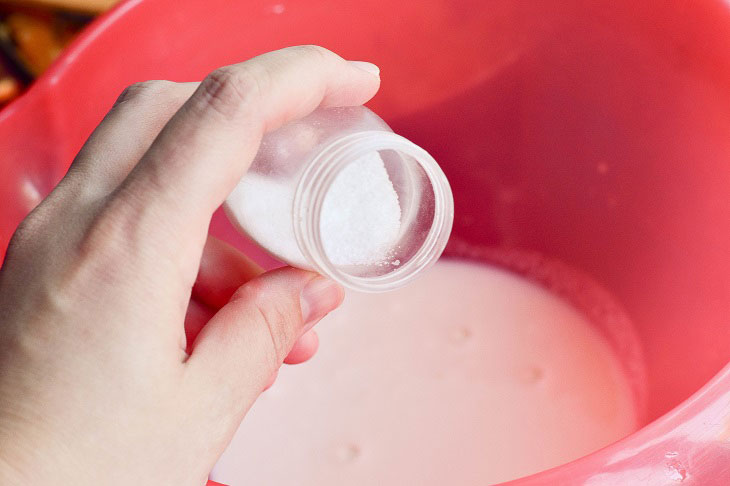 2. Now add soda. Stir.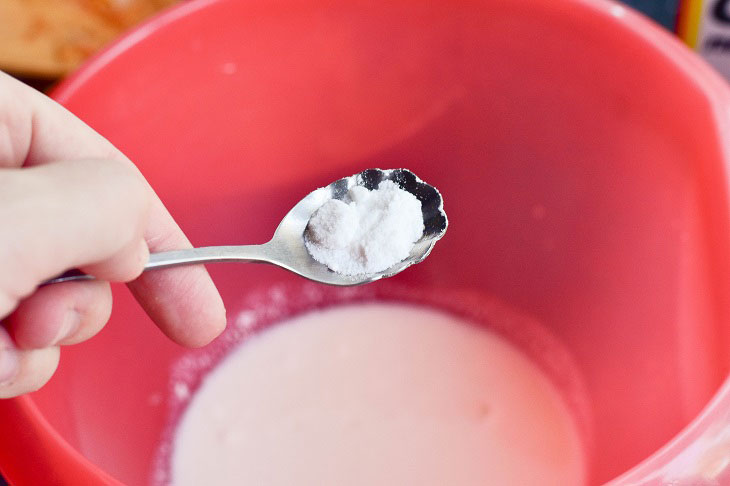 3. Pour in the oil.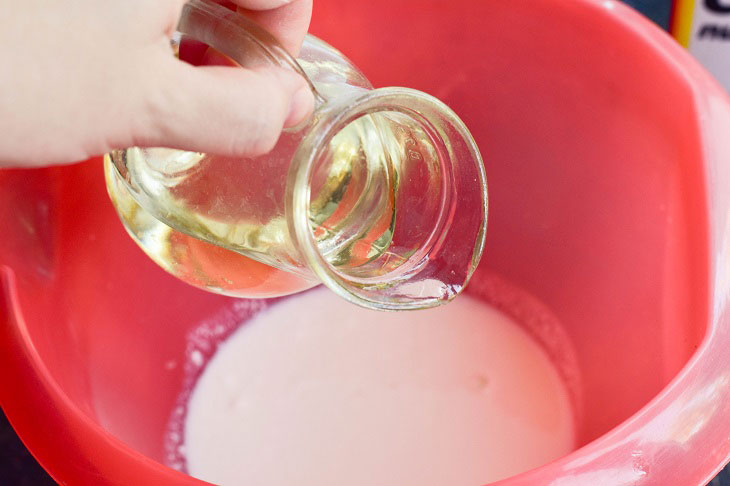 4. Pour the flour in parts.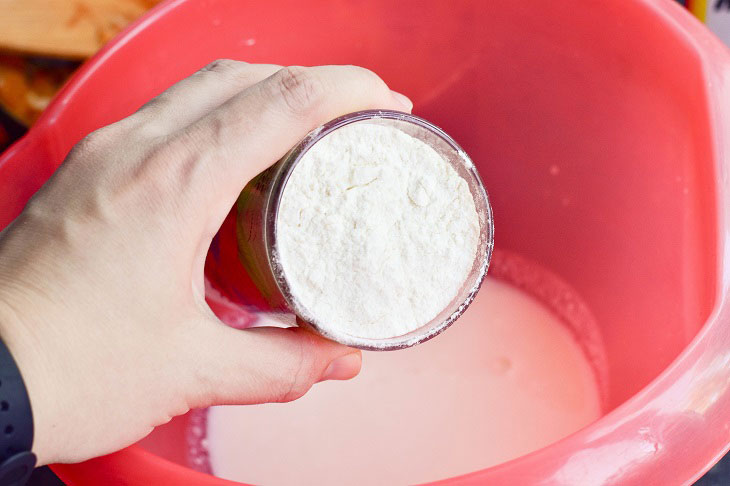 5. Knead the dough.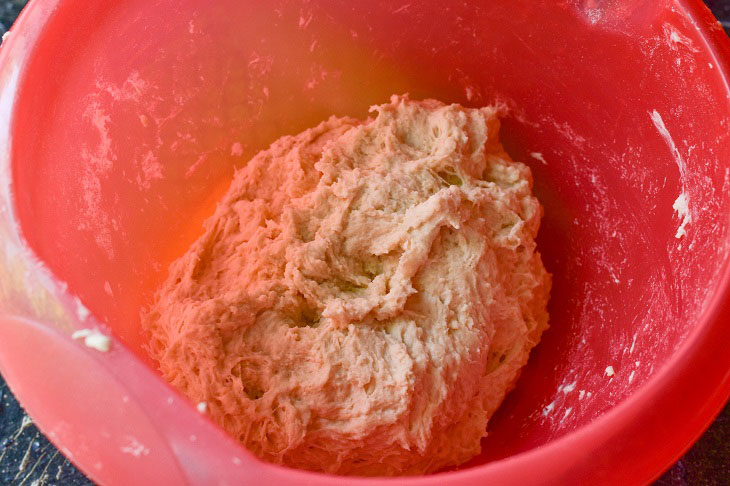 6. After that, be sure to leave the dough for 15 minutes.
This procedure is important, since over a given period of time the dough will become more elastic and will not tear when rolled out, and gluten will also form.
Divide the finished dough into pieces.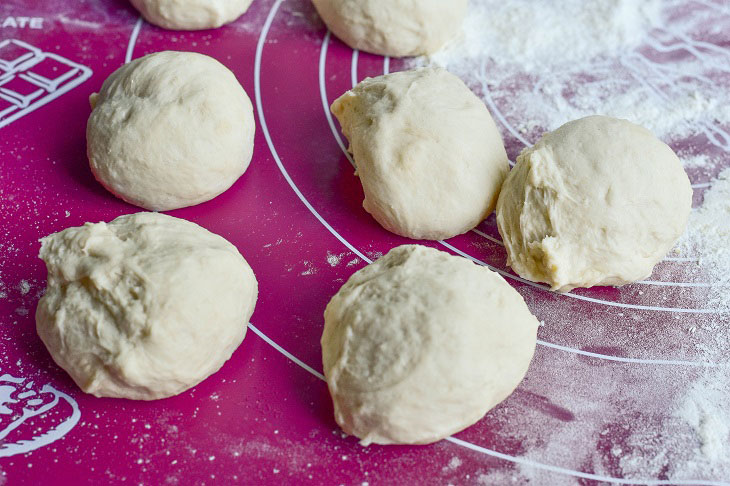 7. Roll each with a rolling pin or simply press down with your hand. Carefully lay out the stuffing from the stewed cabbage.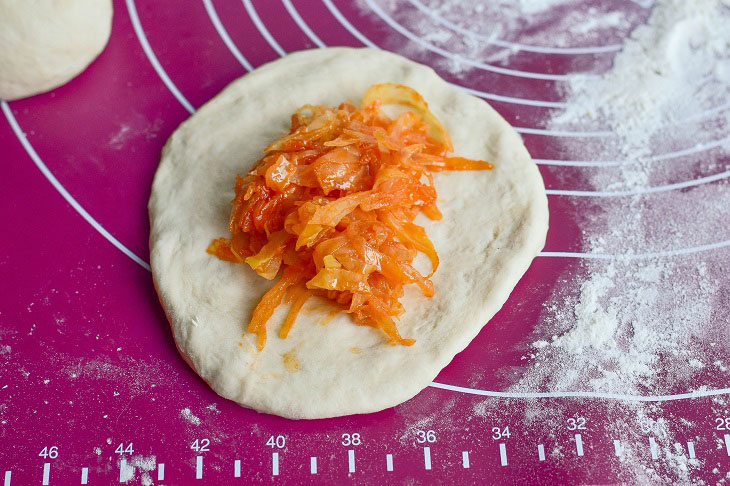 8. Fasten the edges, turn the pie over with the seam down and roll it very carefully with a rolling pin. Similarly, prepare the rest of the pies.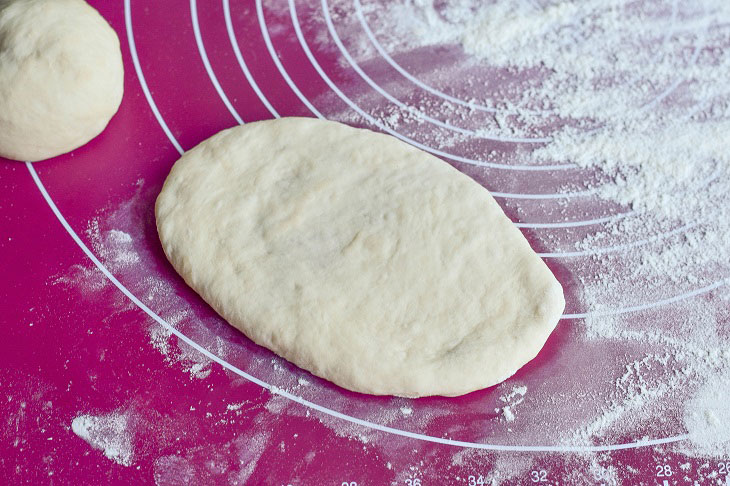 9. Heat vegetable oil in a pan. Lay out the pies.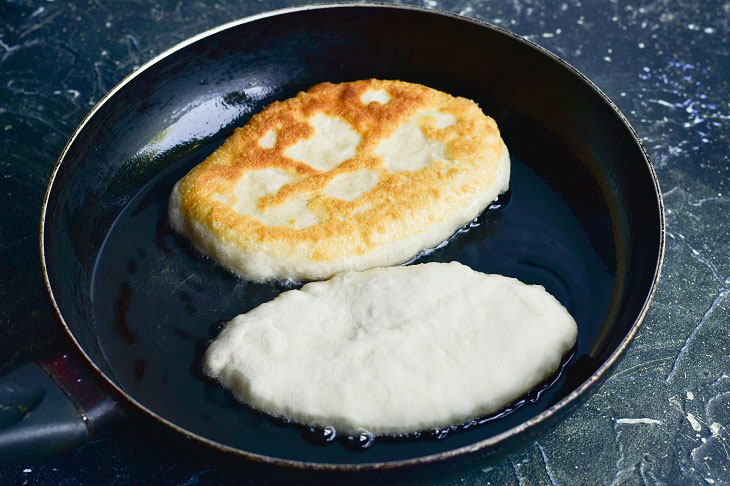 10. Fry them over moderate heat until nice and golden on all sides.
Put the finished pies "Lapti" first on a paper towel, and when the excess oil escapes, put them on a dish and serve.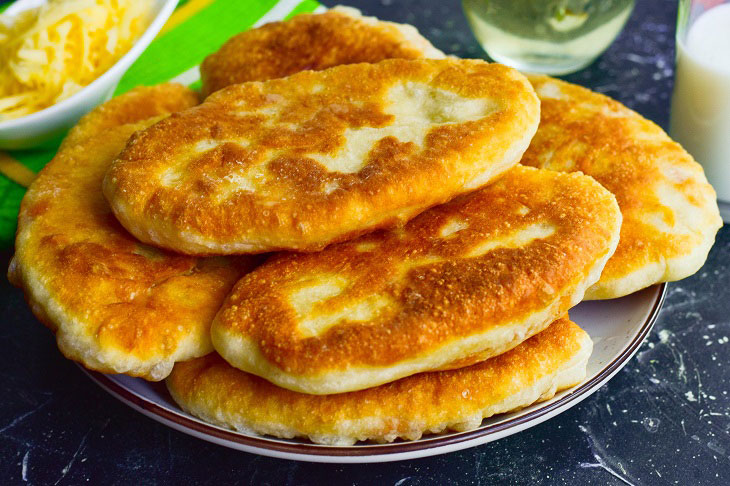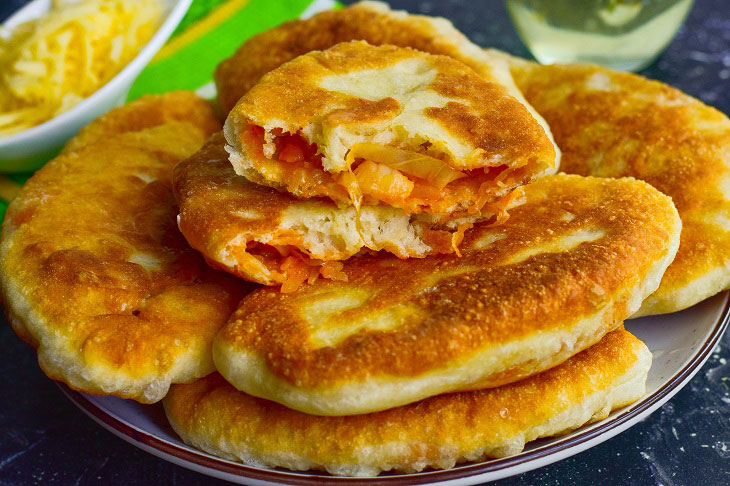 Enjoy your meal!