Meatballs with cheese are a great meat appetizer that goes with just about anything. It can also act as an independent dish. These rolls are cooked in the oven. Delicious and high-quality hard cheese is used as a filling. In addition to it, you can also take bell pepper or other additives.
Any side dish can be prepared for ready-made rolls. The most successful, perhaps, is mashed potatoes or baked potato slices. For the preparation of the rolls themselves, you can use pork or chicken meat. The second option is faster to prepare. When choosing pork, pork neck should be preferred.
Ingredients:
Chicken fillet – 1 pc.
Hard cheese – 50 g.
Salt – to taste.
Ground black pepper – to taste.
Greens – for serving.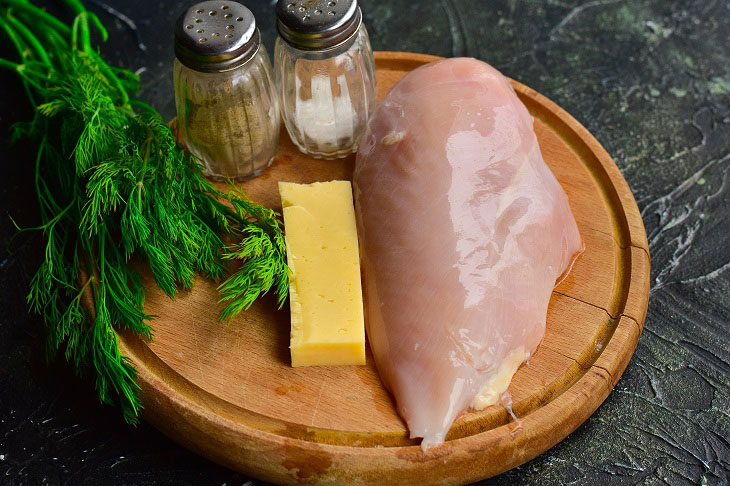 Cooking:
1. From hard cheese, cut off the edges from all sides, where the wax part is. Cut the cheese into medium and equal-sized sticks.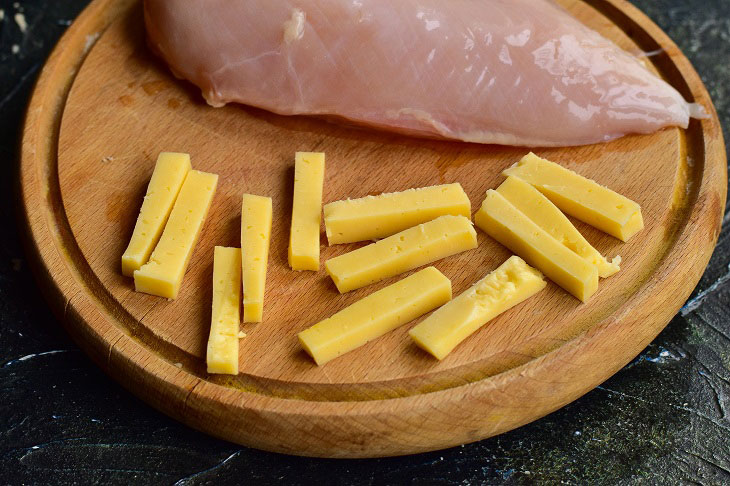 2. Wash the meat thoroughly, and then cut it like chops.
If pork meat is used, then each piece must be beaten off with a special hammer.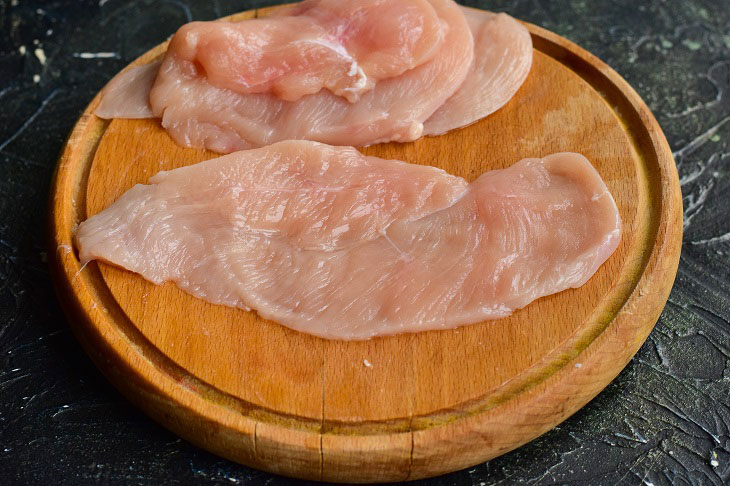 3. Salt and pepper the meat on one side.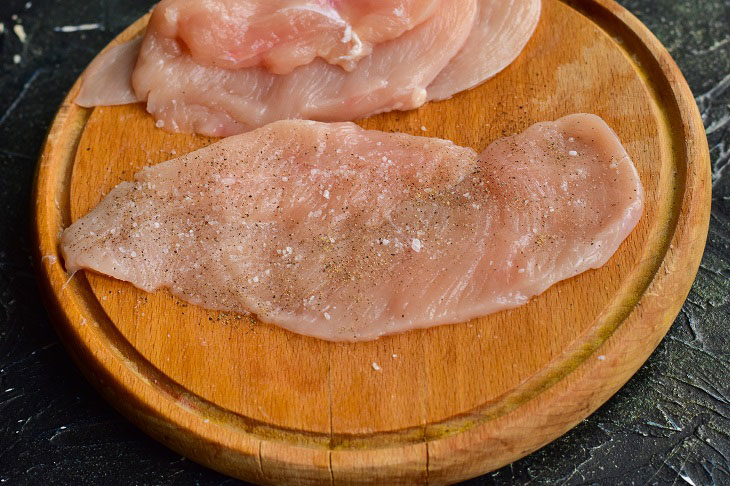 4. Put a couple of sticks of hard cheese on one part of the meat.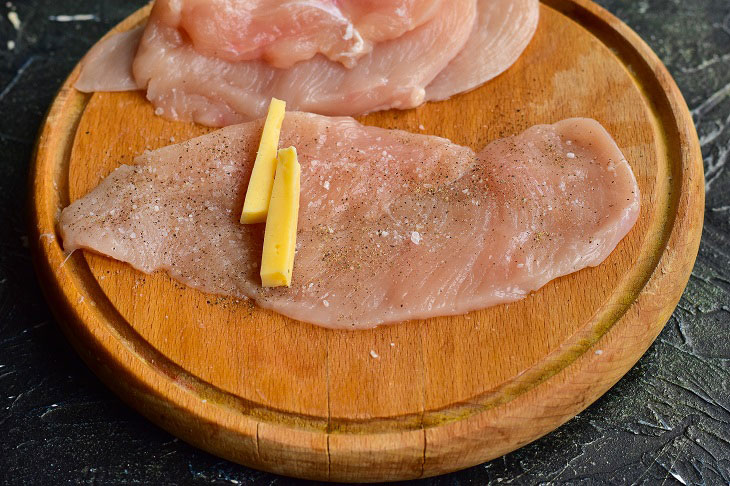 5. Roll the chop into a roll.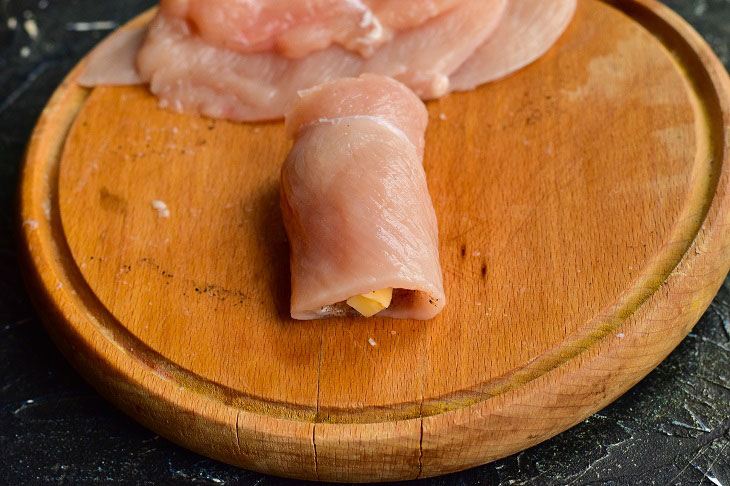 6. Salt and pepper it on top.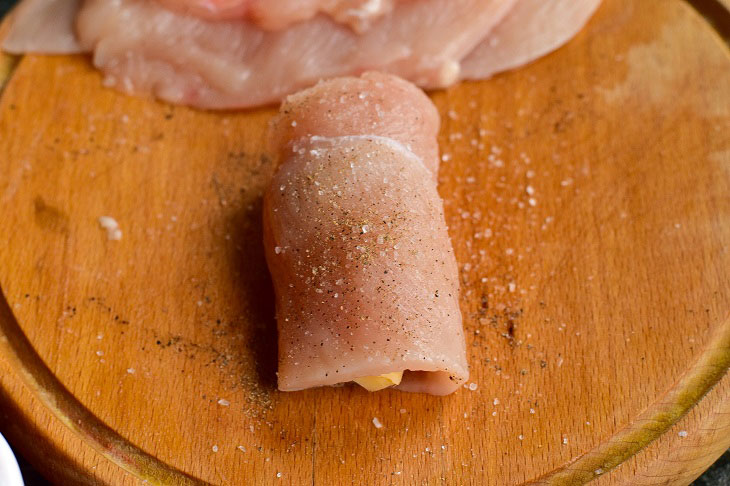 7. Thus form all the rolls. Transfer them to a ceramic baking dish.
It is desirable that the baking dish is large enough to fit all the rolls.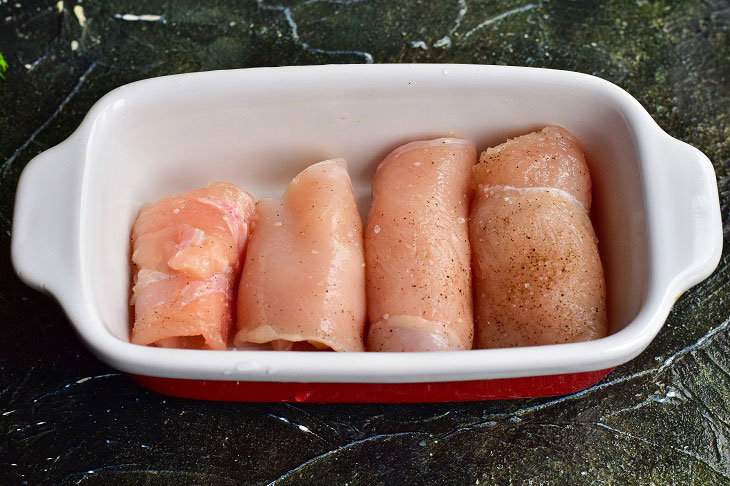 8. Send the form to the oven preheated to 190 degrees for 30 minutes. If pork is used, then bake the rolls for at least 45 minutes and it is better to cover the form with foil.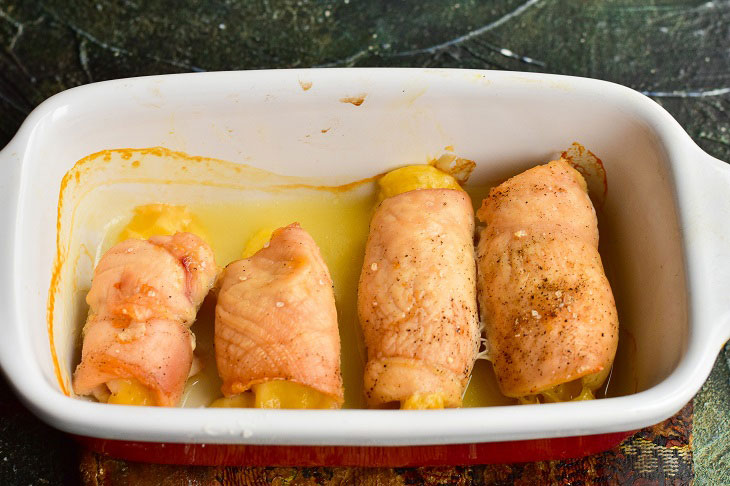 9. Transfer the finished meat rolls with hard cheese to a dish. Decorate with greenery on top.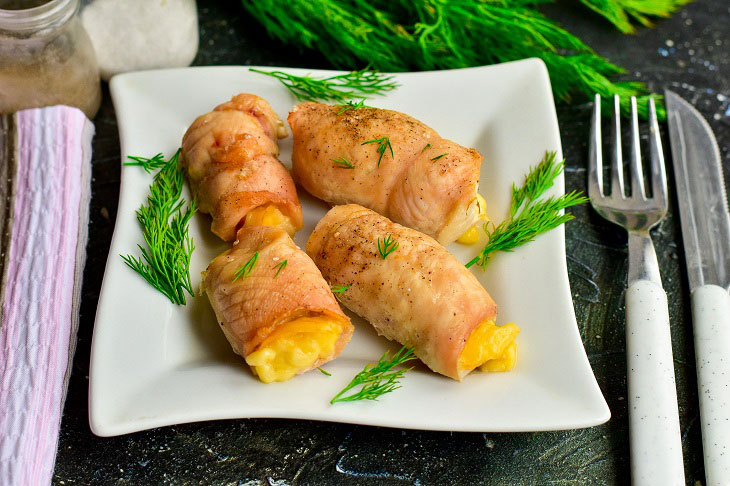 Enjoy your meal!