Pelengas baked with vegetables is a versatile dish that may well decorate your holiday table or become a hearty dinner for your family. Preparing the dish is easy. You just need to clean and marinate the pelengas, peel the vegetables and boil the potatoes. Then the fish with vegetables should be laid on a baking sheet and baked until golden brown.
Ingredients:
Pelengas fresh – 1.2 kg.
Potato – 800 g.
Red onion – 180-200 g.
Garlic – 3 cloves.
Lemon – 1 pc.
Soy sauce – 2 tbsp. l.
Refined sunflower oil – 4 tbsp. l.
Freshly ground black pepper – to taste.
Salt – to taste.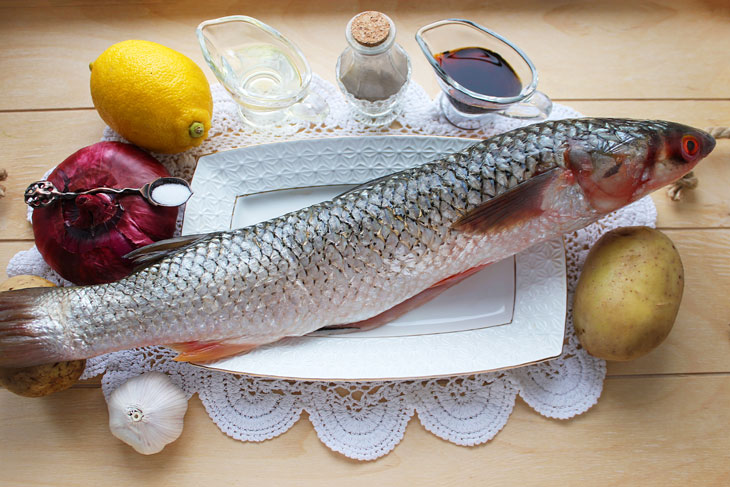 Cooking time: 1 hour 20 minutes. Servings Per Container: 4.
Cooking:
1. Clean the pelengas from scales, take out the insides and remove the gills. And be sure to clean the belly from the black film, otherwise the fish will be bitter after cooking.
Rinse the pelengas well under running cold water. Rub the fish inside and out with black pepper and salt. Put the pelengas on a dish and grease with sunflower oil. Pour soy sauce over fish.
Wash the lemon, cut a large slice from the citrus. Squeeze out the juice from the slice on the bearing.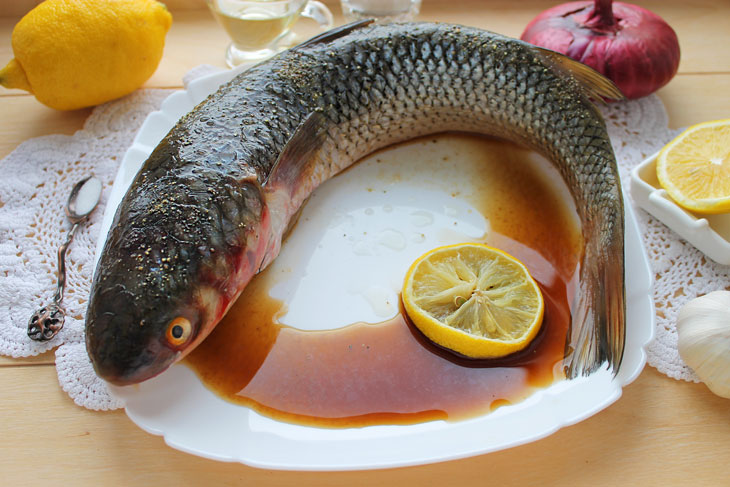 2. While the pelengas is marinating, prepare the rest of the ingredients. Wash the potatoes with a vegetable brush. Peel the tubers and cut them into cubes with a side of about 2 cm.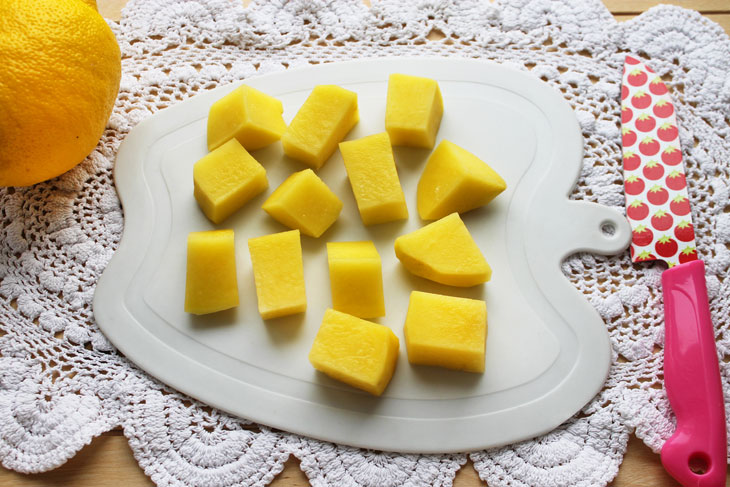 3. Boil potatoes in salted water for 5 minutes from the moment of boiling. Then drain the water, dry the potatoes.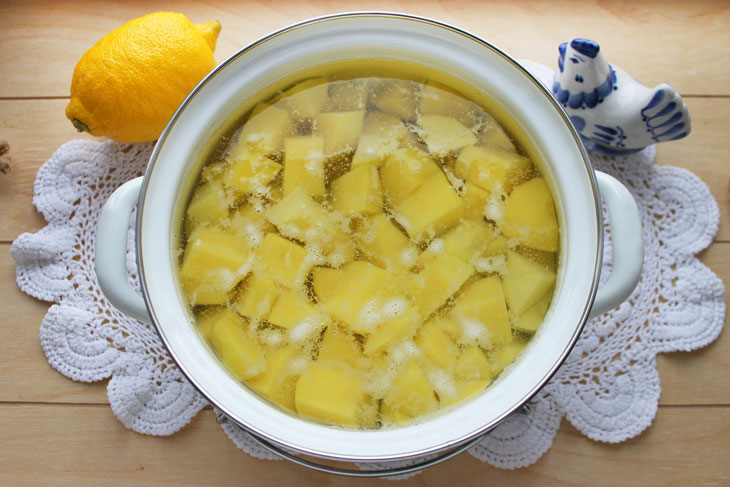 4. Peel the onion and garlic. Cut the onion into slices at least 5 mm thick, and cut the garlic cloves crosswise into thin slices.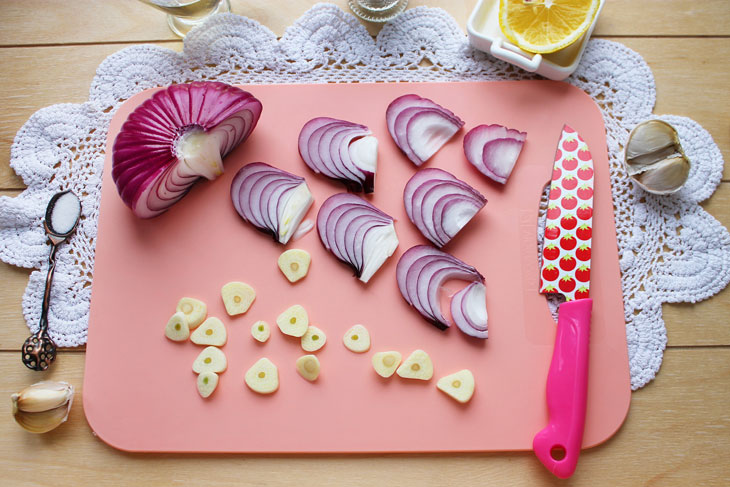 5. Cover the baking sheet with food foil to make sides. Pour the rest of the sunflower oil onto a baking sheet. Throw in the onion and garlic.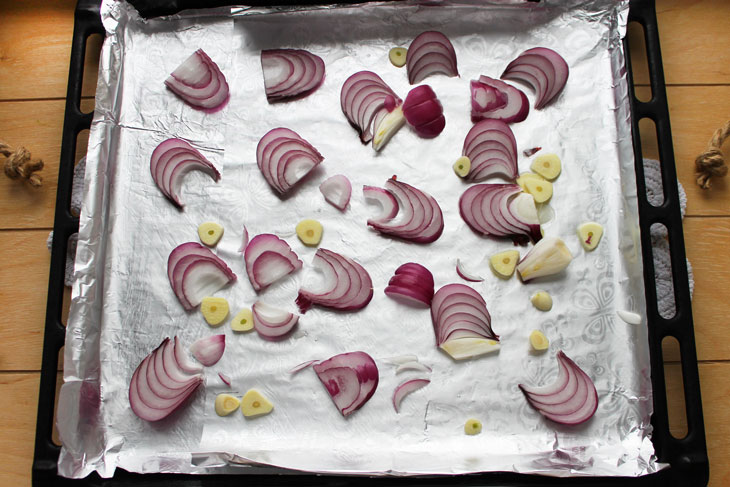 6. Put potatoes on a baking sheet. Salt and pepper to taste. Stir.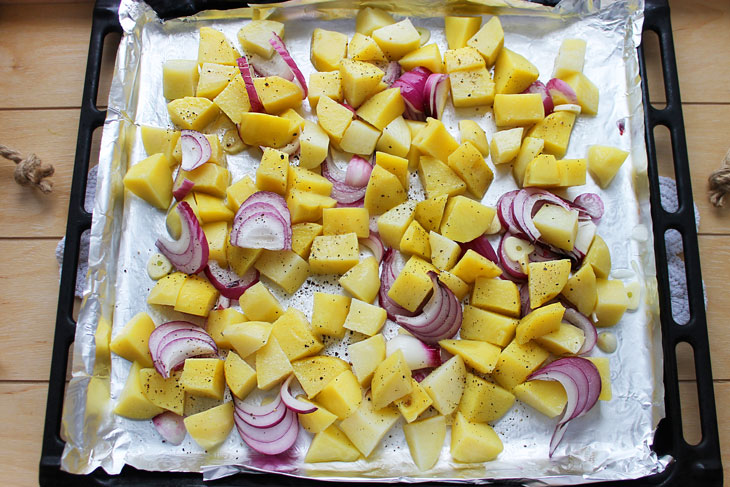 7. And put the bearing on top of the vegetables.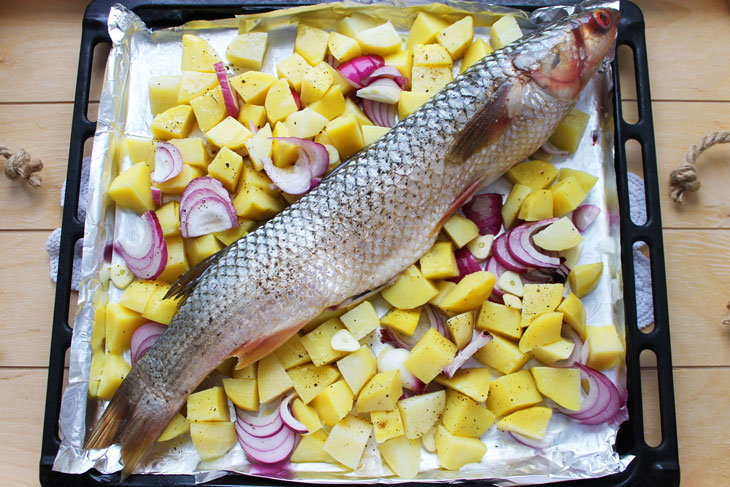 8. Preheat the oven to 180⁰ C. Place the baking sheet in the oven and bake the fish with vegetables for 40-45 minutes.
After the specified time, put the pelengas on a large dish, put the baked vegetables around it. You can decorate the dish as you wish, for example, place thin slices of lemon on the fish. You can also decorate the dish with parsley leaves, tomato slices or olives.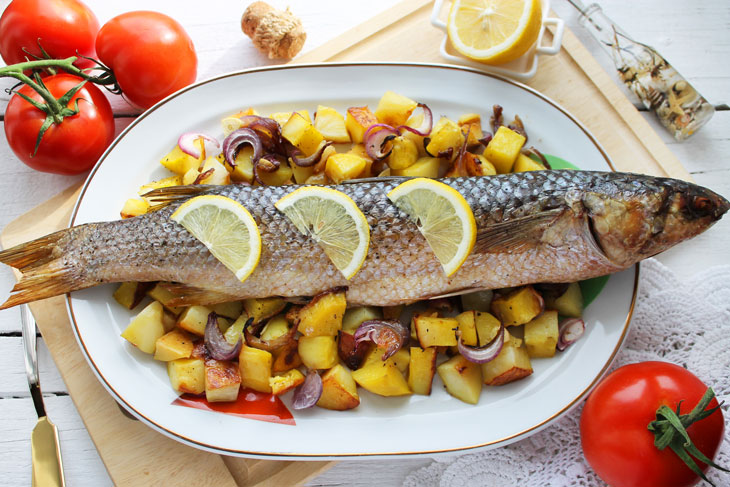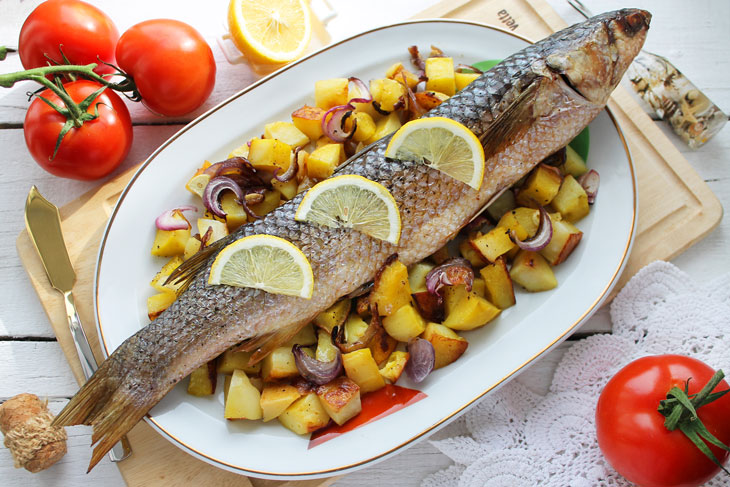 Bon appetit!