Pan-fried cod is a great dish for a family lunch or dinner. There are few bones in such fish, and the meat has a white color and a pleasant aroma. Cooking any fish always takes not as much time as, for example, pork or beef. The fish is always quickly fried and baked, and the fillet remains tender and juicy.
How to cook fish is up to you, but we suggest you fry cod in a pan. Get a hearty and healthy meal. You can always add fried cod with any side dish – boiled rice or potatoes. There will always be fresh vegetables.
Fried cod is a dish for both adults and children. In addition, if you fry fish with a minimum amount of oil, then the dish is also suitable for a diet menu. Buying cod is not a problem now, and its price will be affordable for every1. For today's recipe, you can use both a whole carcass of fish and a fillet.
Ingredients:
Cod – 300 g.
Flour – 2 tbsp. l.
Chicken eggs – 1 pc.
Vegetable oil – 30-40 g.
Salt, pepper – to taste.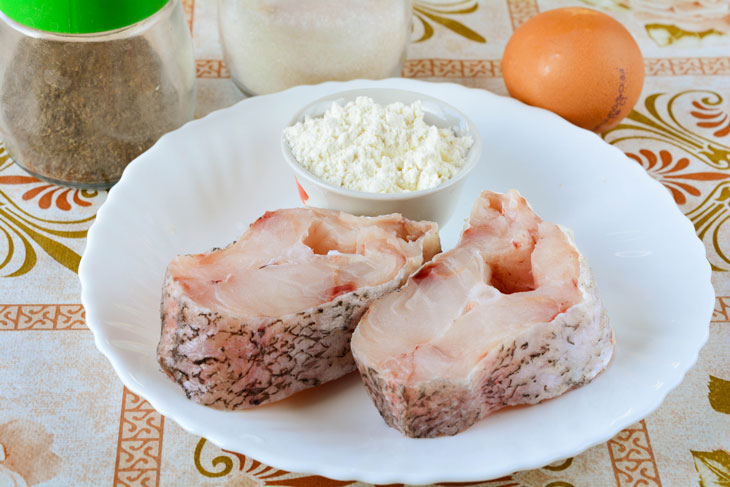 How to cook:
1. Prepare the fish for frying: wash, clean and cut into portions.
Portioned cod steaks are a great solution for this recipe.
Basically, cod is sold frozen, so pre-thaw the fish, leaving it on the table for about 40-50 minutes. Salt and pepper the cod pieces to taste. You can use any spices, even buy ready-made seasoning for fish.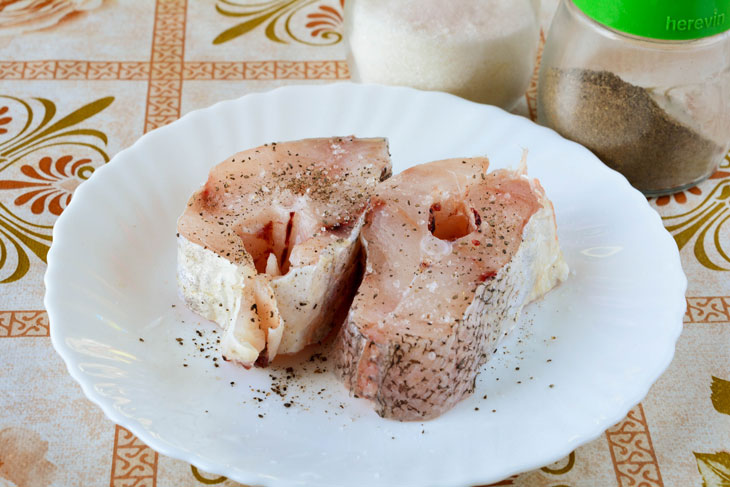 2. Whisk the egg in a bowl, dip the cod into the egg.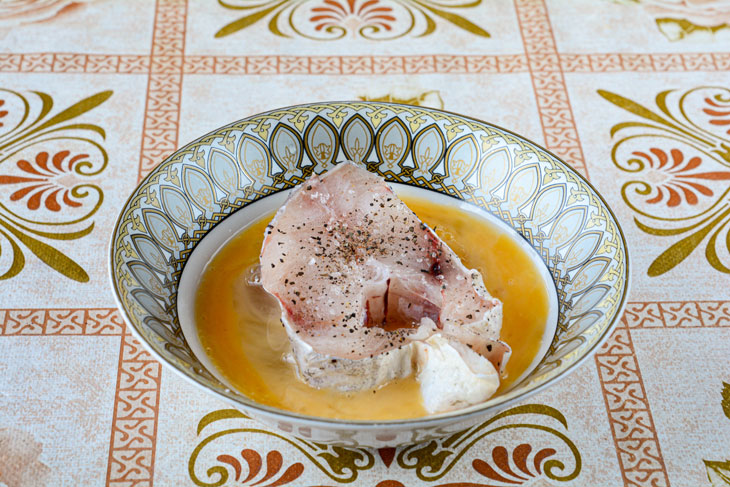 3. Then dredge in flour, shake off excess.
Use ordinary wheat flour of the highest grade.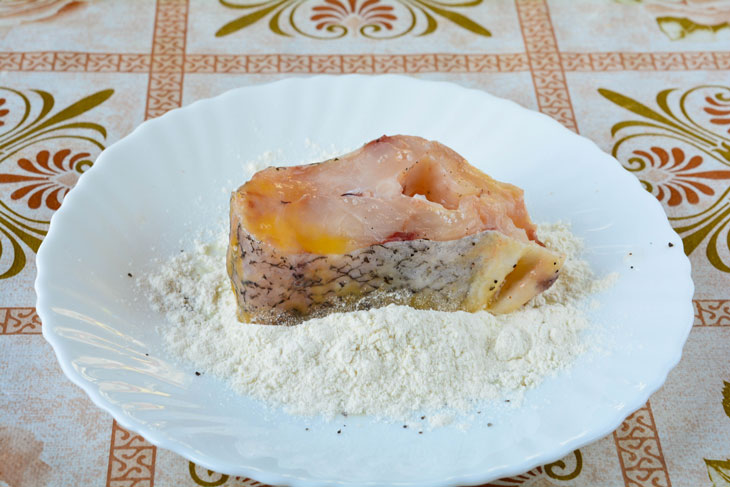 4. Heat vegetable oil in a frying pan, make medium heat. Put the pieces of cod and fry on both sides until golden brown.
Do not cover the pan with a lid, otherwise you will not get a golden crust.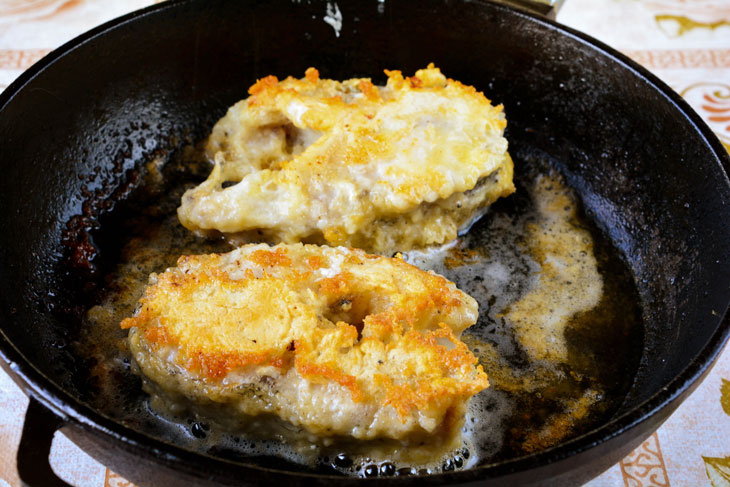 The finished dish can be served immediately to the table. Although the fish will be good both hot and cold.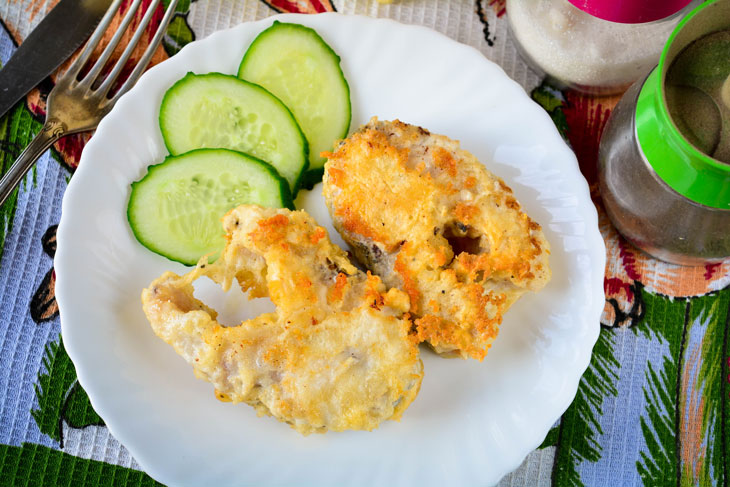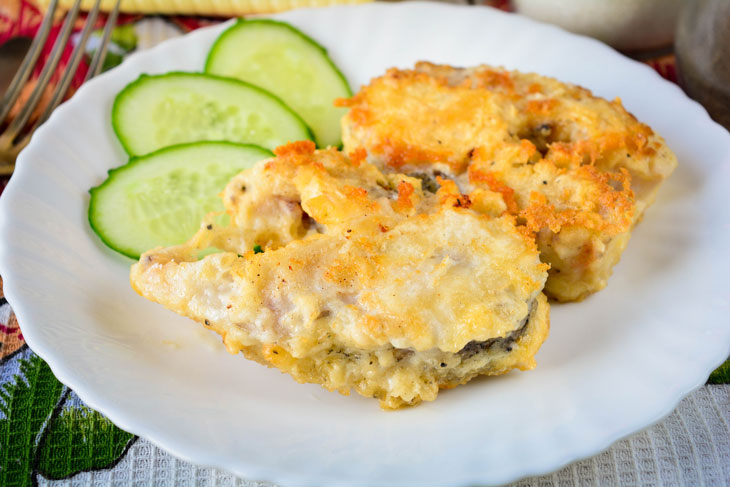 Bon appetit!