Peppers stuffed with melted cheese are an extremely popular cold appetizer. This dish looks beautiful on any festive table, in addition, it is very tasty and easy to prepare. You can buy all the products for it all year round in any supermarket or market. Of the ingredients you will need: the sweet pepper itself, melted cheese, butter, garlic, parsley, freshly ground black pepper and salt.
To make the appetizer on the festive table look more elegant, take peppers of different colors – red, green, orange, yellow.
Ingredients:
Sweet pepper (medium size) – 6 pcs.
Processed cheese – 200 g.
Butter – 200 g.
Garlic – 3-4 cloves.
Parsley greens – 6 branches.
Freshly ground black pepper – to taste.
Salt – to taste.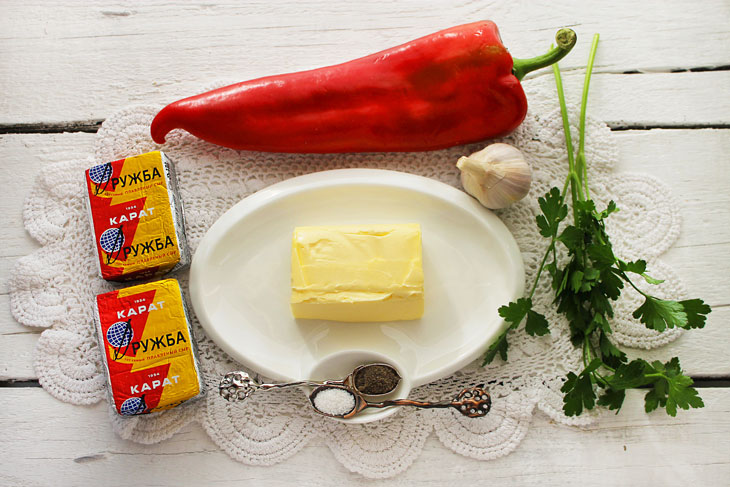 Cooking time: 30 minutes. Cooling time: 30 minutes. Servings Per Container: 6-8.
Cooking:
1. Remove the butter from the refrigerator in advance so that it softens at room temperature.
Put the oil into a bowl.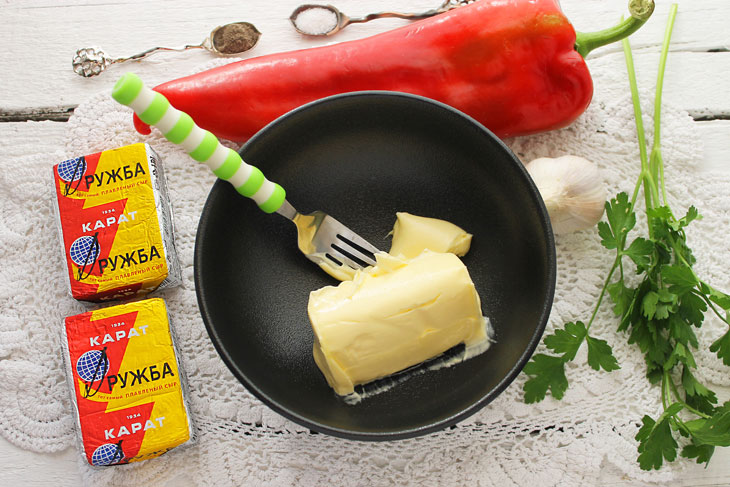 2. Add processed cheese cut into small cubes.
You can also grind the cheese on a grater, but before that you will need to put the cheese in the freezer for 20 minutes.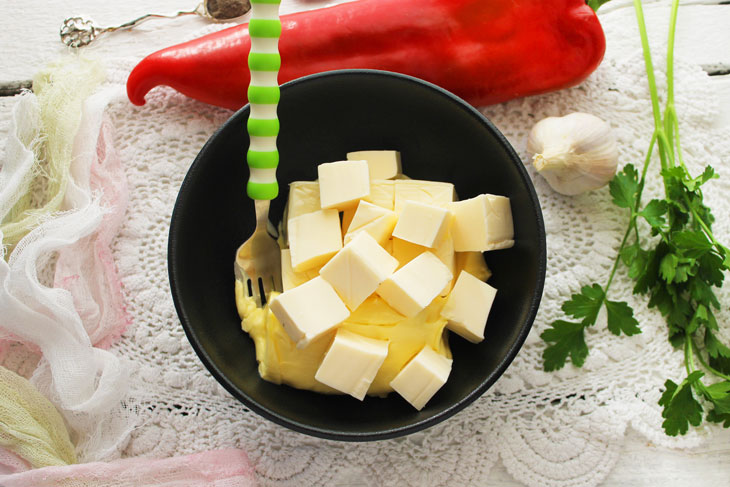 3. With a fork, mash the cheese and butter well into a homogeneous mass.
You can replace melted cheese with the same amount of cheese or Adyghe cheese.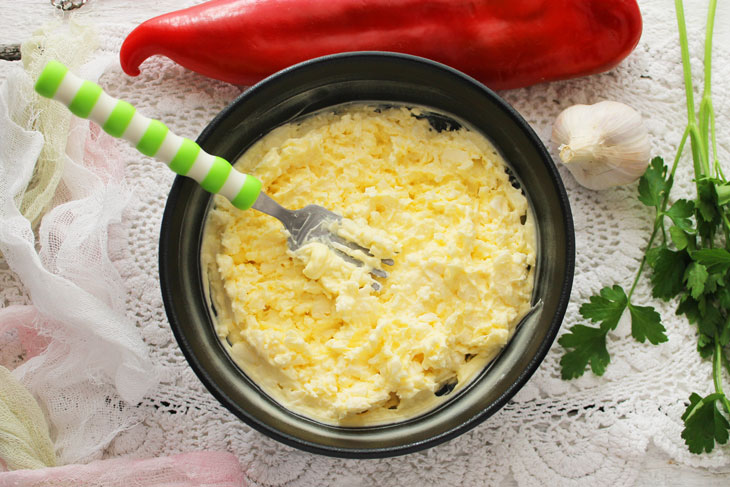 4. Rinse parsley, dry and chop finely. Add to bowl.
Instead of parsley, you can take fragrant dill.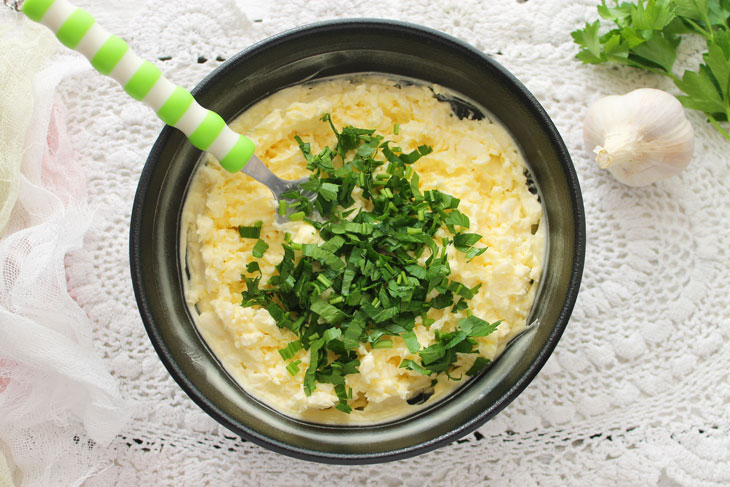 5. Wash the pepper, cut off the tops with the stalks and remove the seed pods along with the seeds. Separate the tops from the stalks and cut into small cubes. Put in a bowl.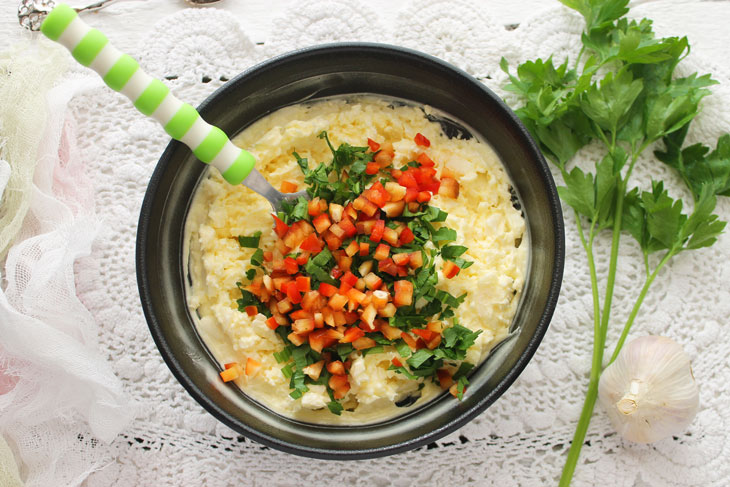 6. Next, prepare the garlic. Peel the cloves from the husk and grate on a garlic grater or pass through a press. Add to the rest of the ingredients.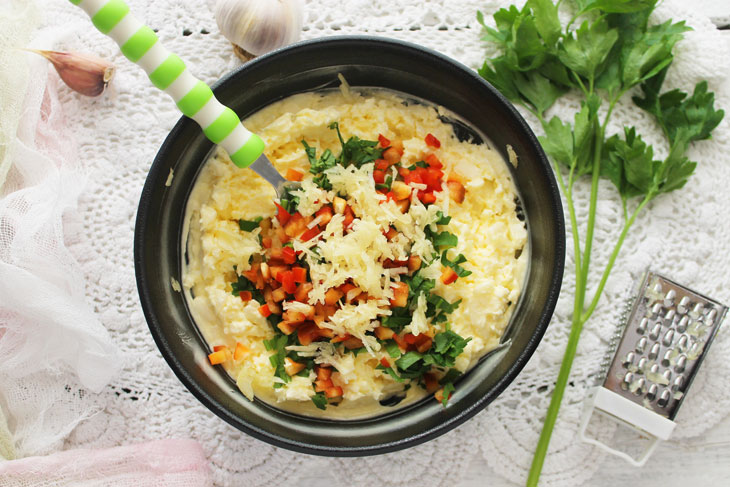 7. Season to taste with black pepper and salt.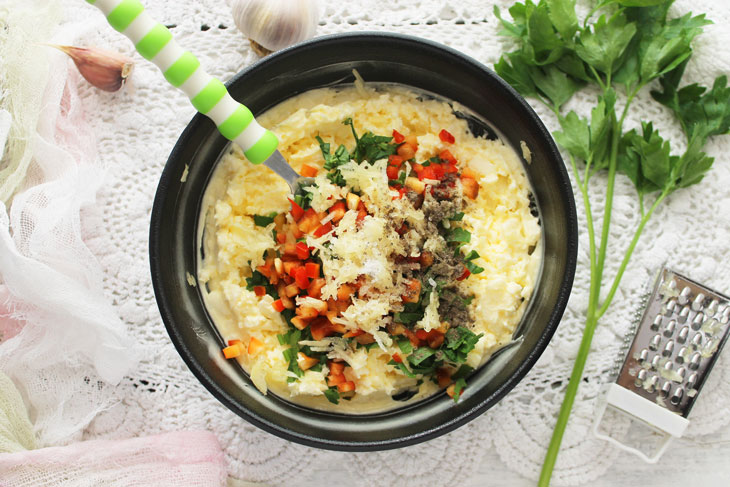 8. Mix thoroughly.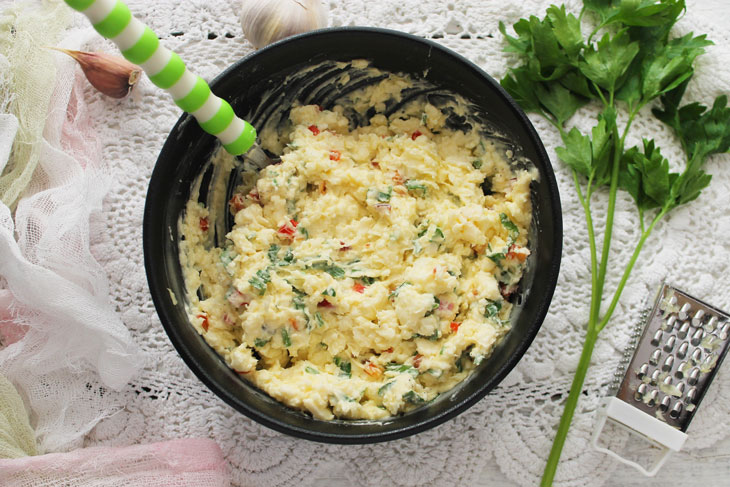 9. Fill the pepper pods with the prepared filling.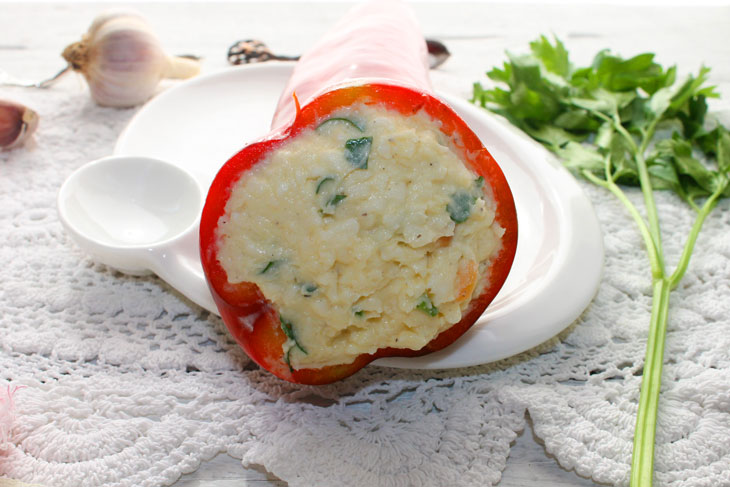 10. Send stuffed peppers for half an hour in the refrigerator.
Peppers stuffed with processed cheese are ready to eat. Cut it into thick rings, put on a dish and serve.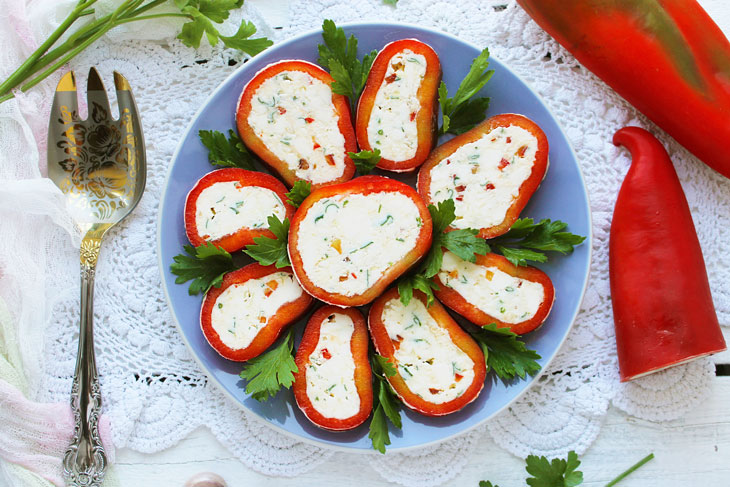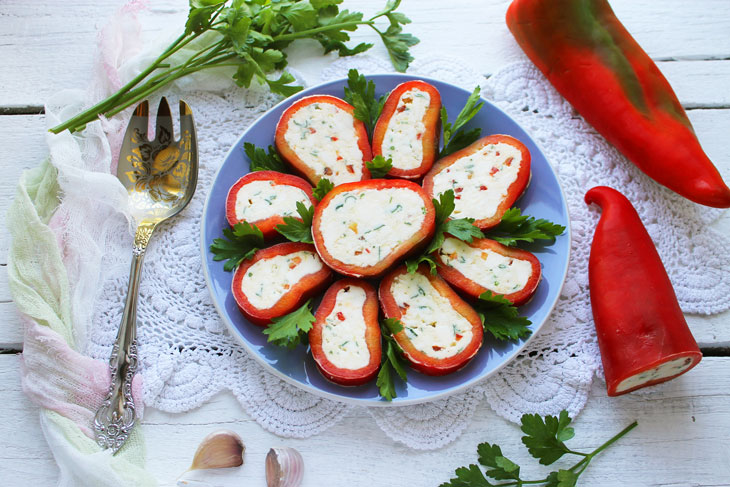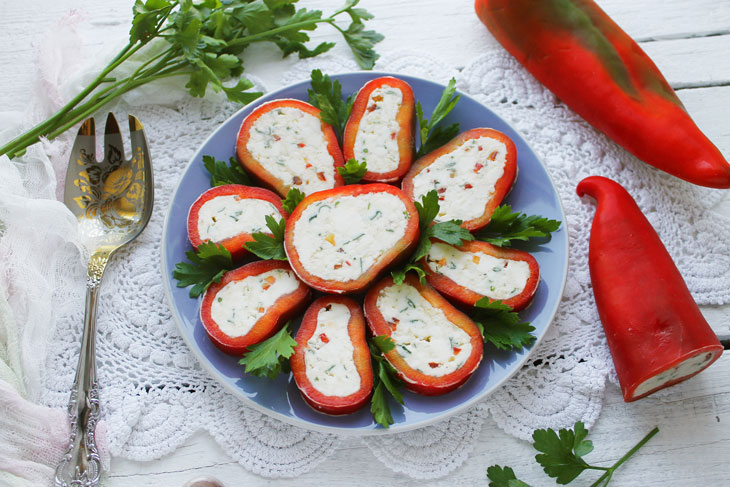 Enjoy your meal!