Scrambled Egg Ranchero is a hearty and delicious Mexican dish, perfect for breakfast or lunch, cook it for your family and friends.
In addition to eggs, take canned beans, juicy tomatoes and onions. For piquancy and spiciness, add garlic and red ground pepper. If fresh chili is available, use it. You will also need some tomato juice and greens. It will turn out a full meal, everyone will remain full. If you like experiments in the kitchen and cook recipes from the peoples of the world, then you will definitely like this spicy Mexican scrambled eggs.
Ingredients:
Chicken eggs – 2-3 pcs.
Canned beans – 150 g.
Onion – 50 g.
Garlic – 1-2 cloves.
Tomatoes – 150 g.
Tomato juice – 100 g.
Red ground pepper – to taste.
Vegetable oil – 1-1.5 tbsp. l.
Salt, black pepper – to taste.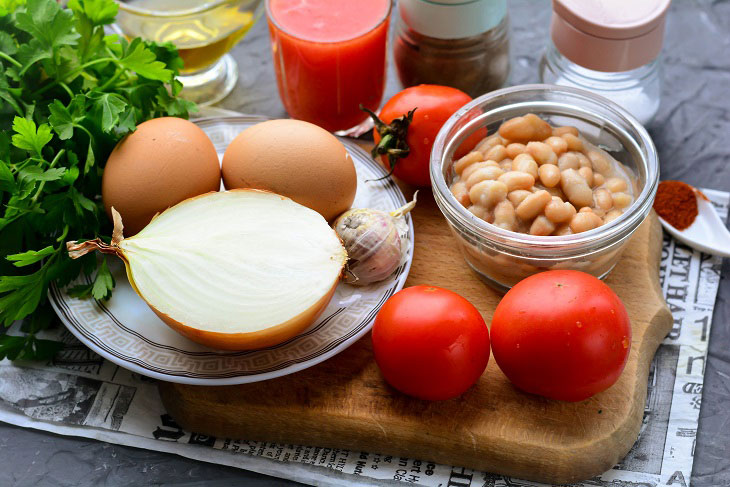 How to cook:
1. Cut the peeled onion into small cubes, finely chop the garlic.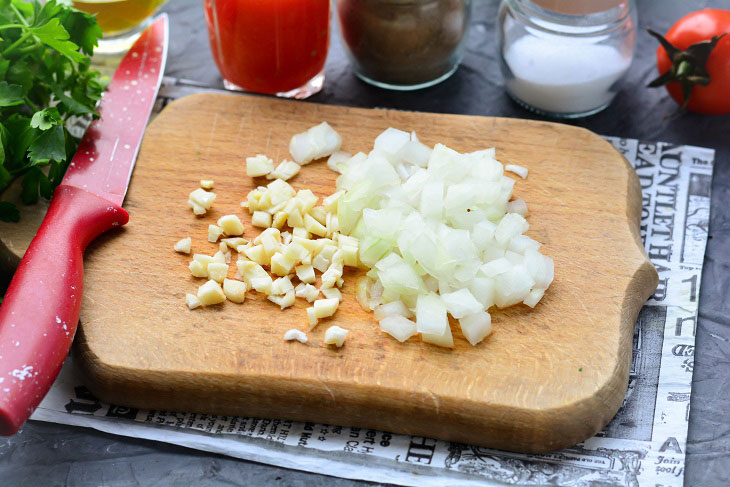 2. Heat oil in a frying pan, make medium heat, add onion and garlic.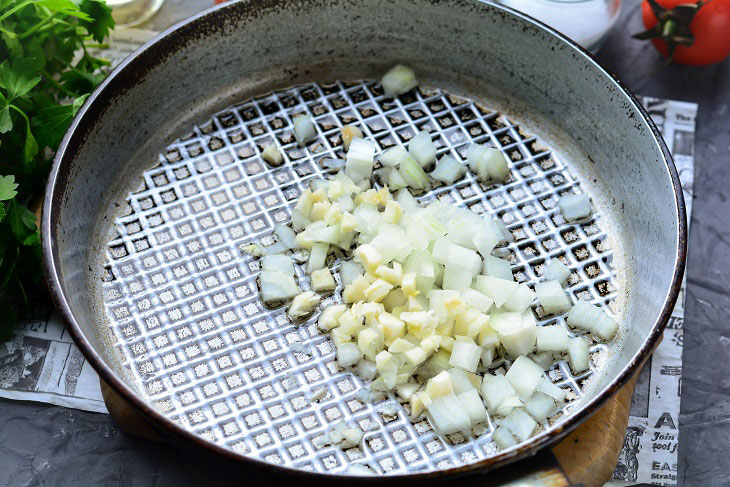 3. Saute for a couple of minutes, until soft and pleasant aroma. Stir to cook the onion and garlic evenly.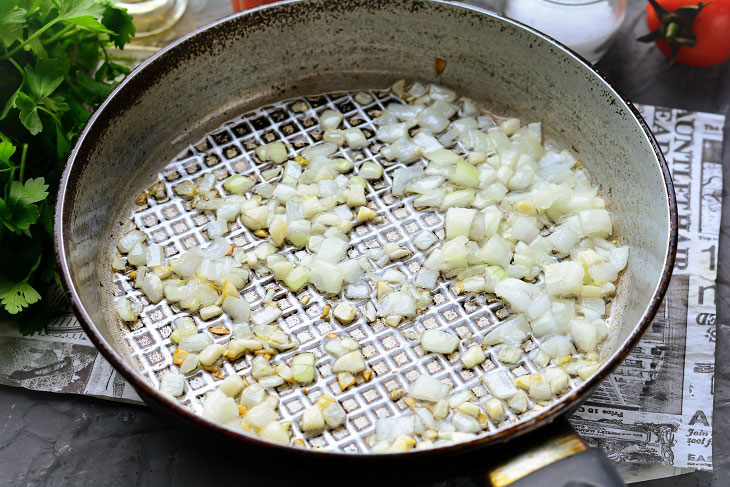 4. Cut the washed tomatoes into cubes, cutting off the stalks and removing them.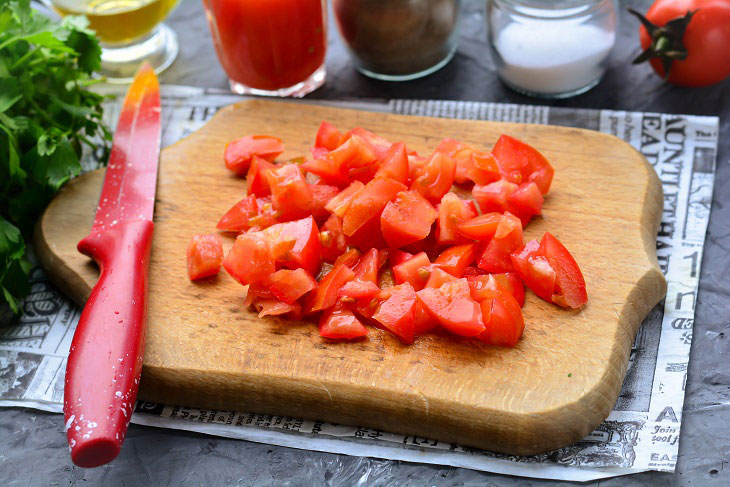 5. Drain excess liquid from the beans in advance. Use any beans – white or red. Pour the tomatoes and beans into the pan.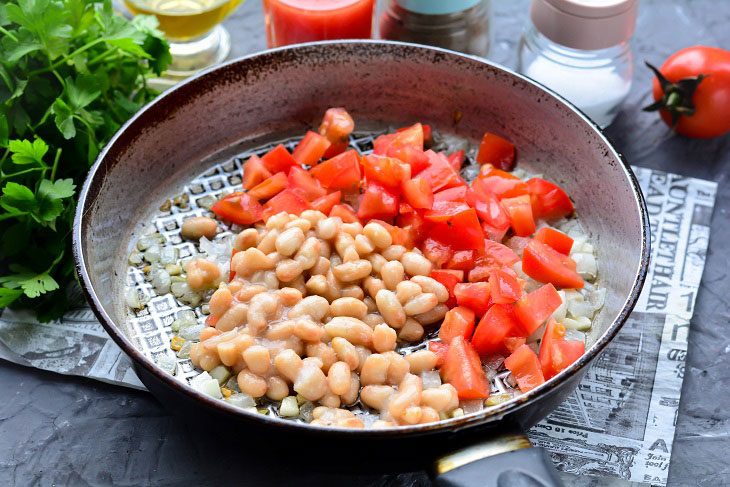 6. Stir, simmer for a couple of minutes so that the ingredients exchange aromas and tastes.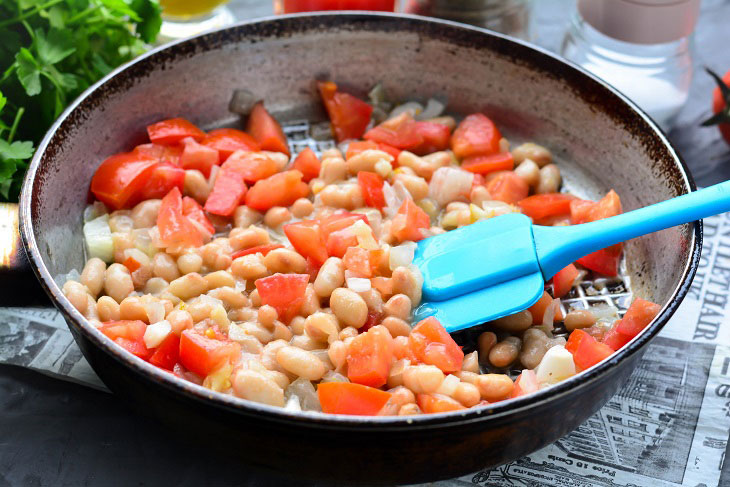 7. Pour in the tomato juice, bring everything to a boil and simmer over low heat for 3-4 minutes, you get a delicious sauce.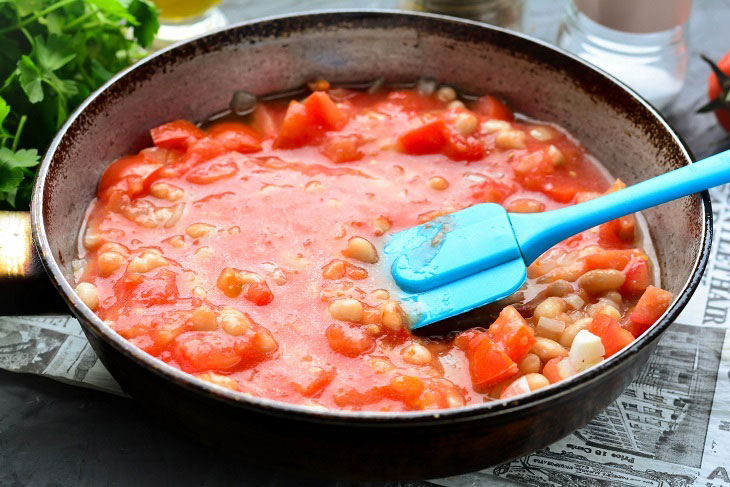 8. Beat chicken eggs, salt, pepper – use black ground pepper and red hot pepper.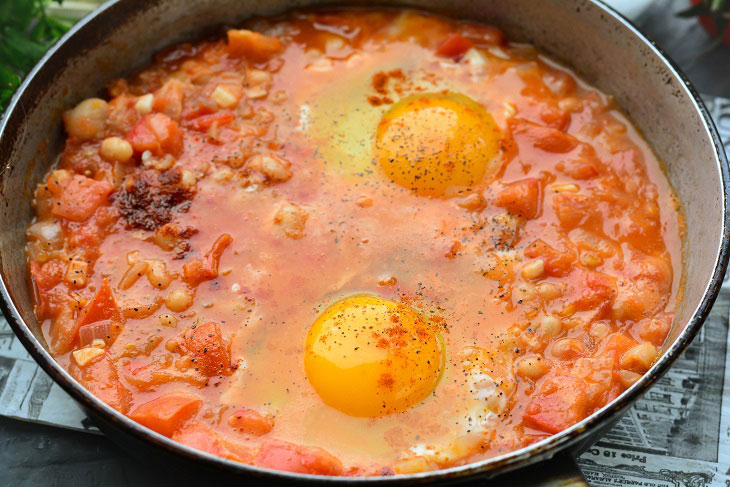 9. Cook her scrambled eggs for a couple of minutes and you're d1.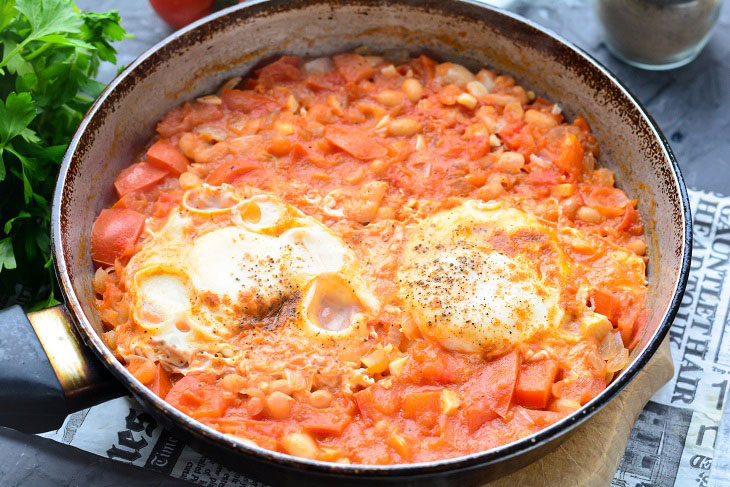 Serve immediately to the table, sprinkled with any fresh herbs. It's impossible to refuse. Serve any bread, croutons or tortillas with Mexican scrambled eggs.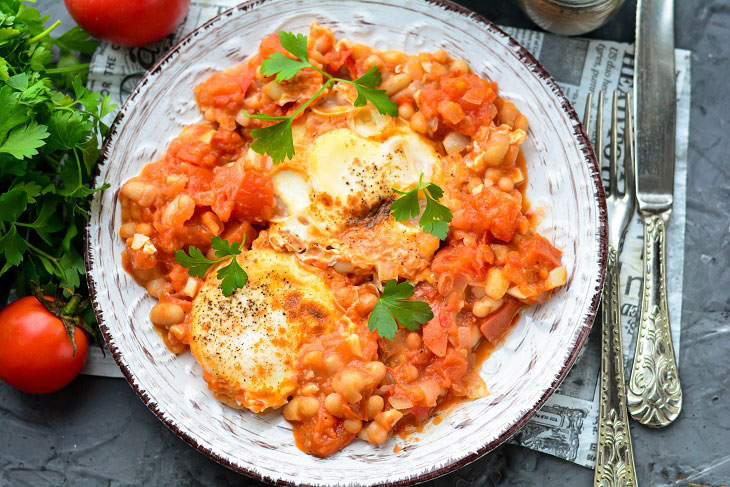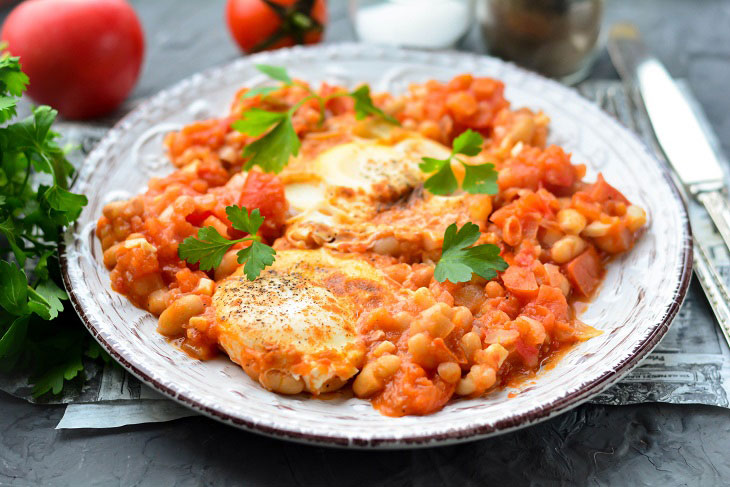 Bon appetit!