Phyllo dough strudel is an exquisite European pastry in the form of a roll with various fillings. For the base, it uses thin unleavened dough, greased with butter and folded into several thinnest layers. For strudel, you can use ready-made semi-finished products – yeast-free puff pastry or filo. We used filo. The semi-finished product goes on sale in a frozen form. To work with thin sheets, you should follow some rules:
– select the desired part of the sheets, put the rest in several sealed bags and send for storage in the freezer;
– phyllo sheets should be protected from weathering, cover them with a damp towel;
– when forming, work quickly, thin sheets are fragile. Oil for lubrication, filling and coating must be prepared in advance.
The classic version of the Viennese strudel is stuffed with apples, nuts and cinnamon. For the filling, choose sweet and sour apples and walnuts.
Ingredients:
Phyllo dough – 4-5 sheets.
Butter – 95 g.
Apples – 2-3 pcs.
Walnuts – 12 g.
Crackers – 30 g.
Sugar – 45 g.
Egg (yolk) – 1 pc.
Lemon juice – 15 ml.
Cinnamon – 5 g.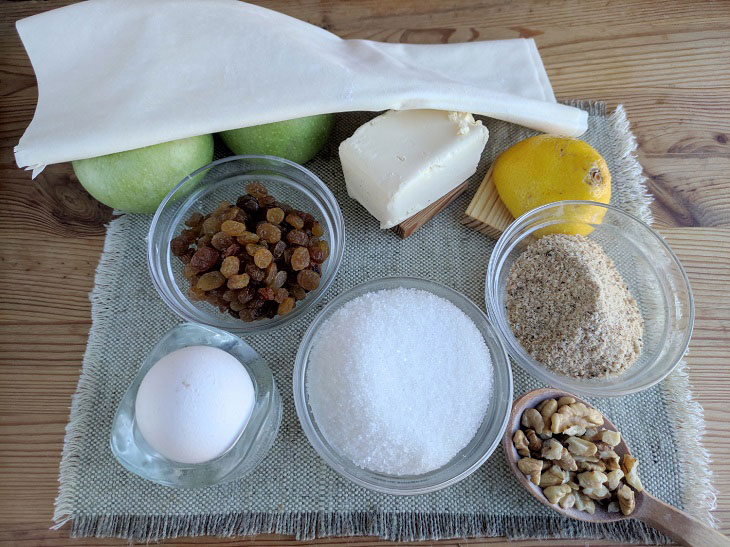 How to cook:
1. Wash the apples, wipe and clean from the insides and seeds. Chop into small cubes and place in a bowl. Sprinkle with lemon juice and stir.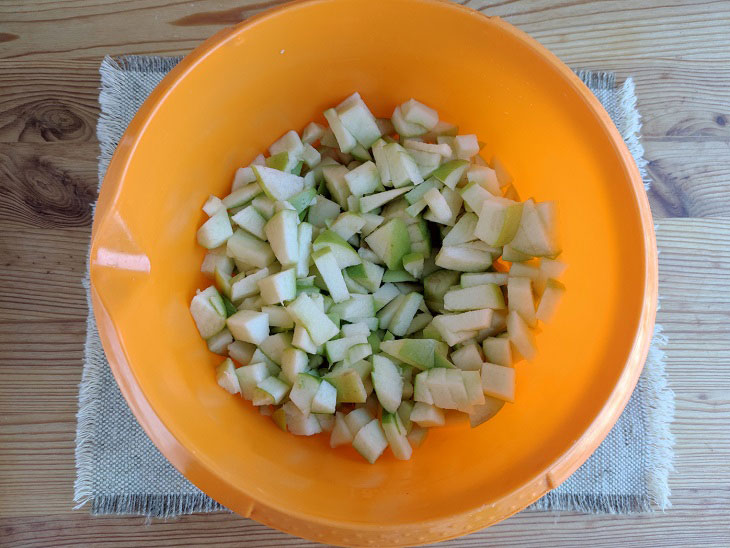 2. Pour sugar and send the apples to the microwave oven for 5 minutes.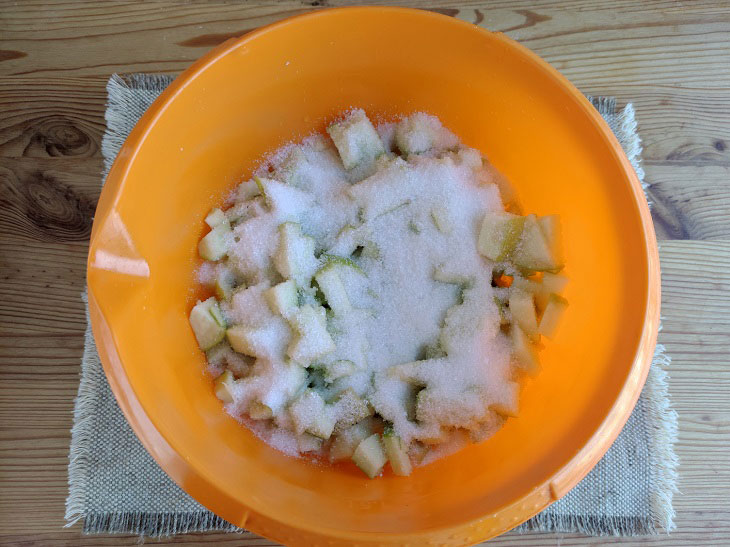 3. Drain excess syrup, add cinnamon, raisins.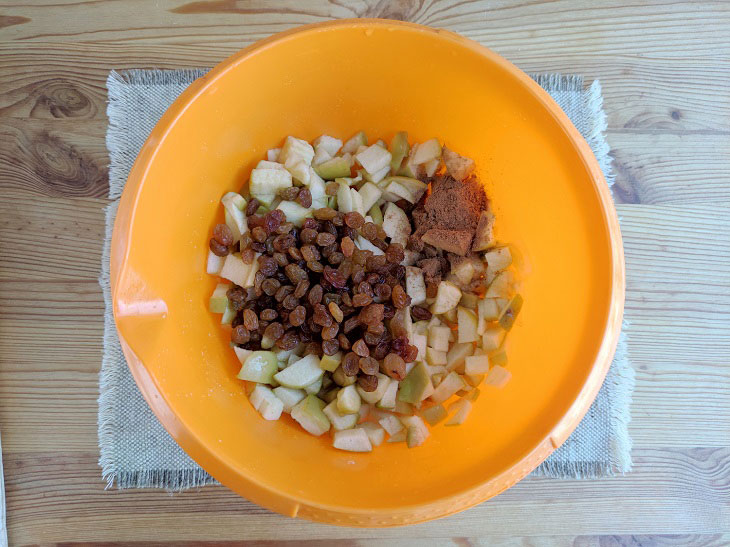 4. Melt butter. Spread filo on a hard surface, brush with oil with a cooking brush, cover with the next sheet. Alternate sheets and butter.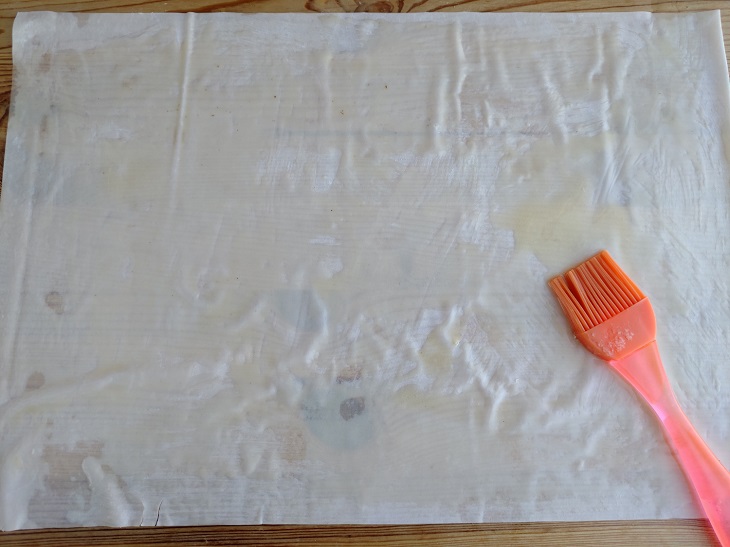 5. Add nuts and crackers to the filling. Spread the filling over the edge of the filo sheets. Fold up the side edges.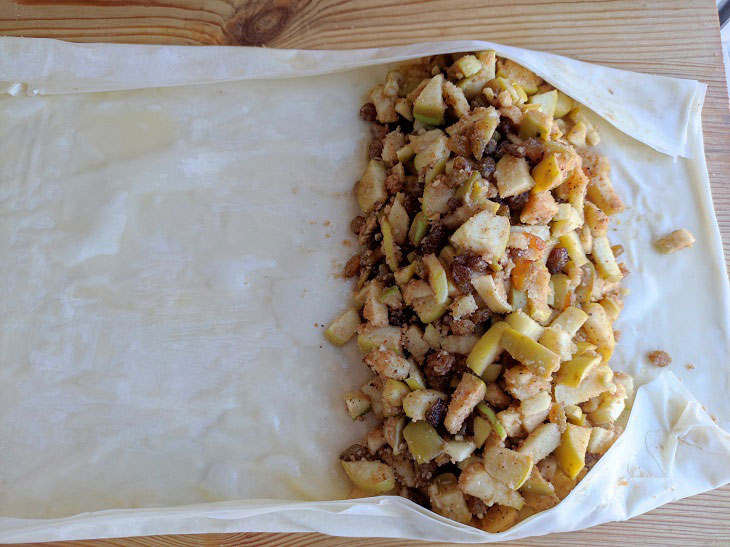 6. Roll the dough into a neat roll.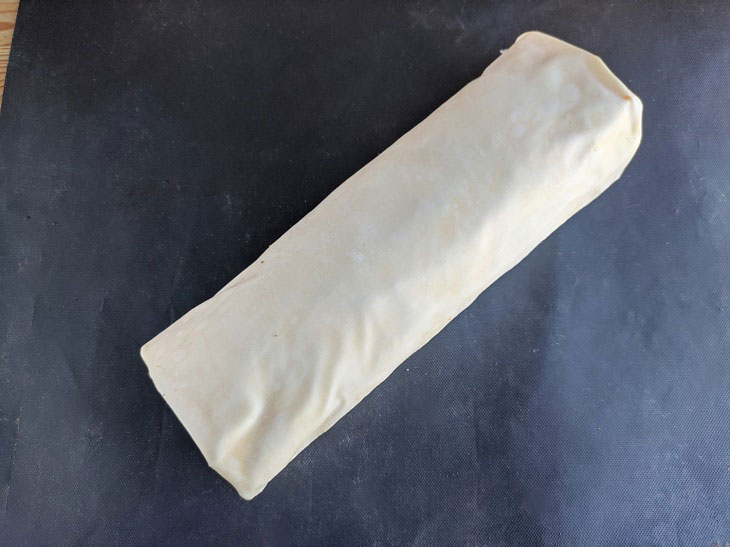 7. Place seam side down on a baking sheet lined with a non-stick mat. Brush on all sides with beaten yolk and bake in the oven at 190 degrees for about 30 minutes.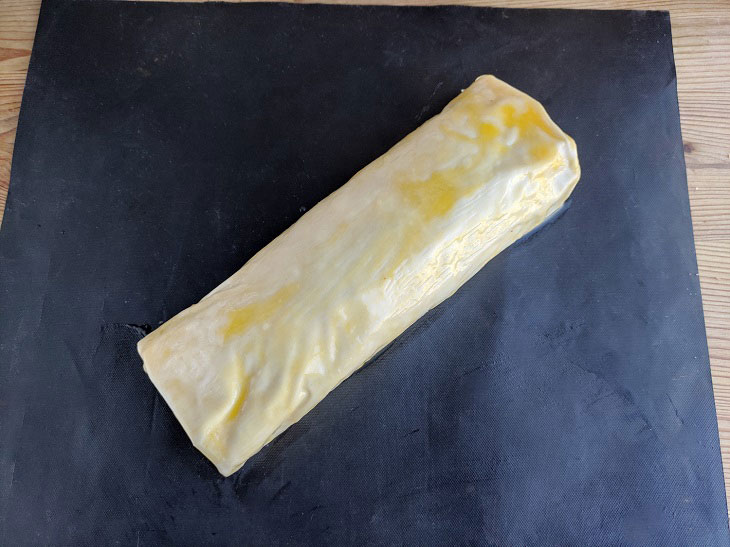 8. Put the finished strudel on a plate, cover with a towel and cool slightly. Serve pastries to the table.
The strudel turns out appetizing, full of juicy apples, with a pleasant nutty aftertaste.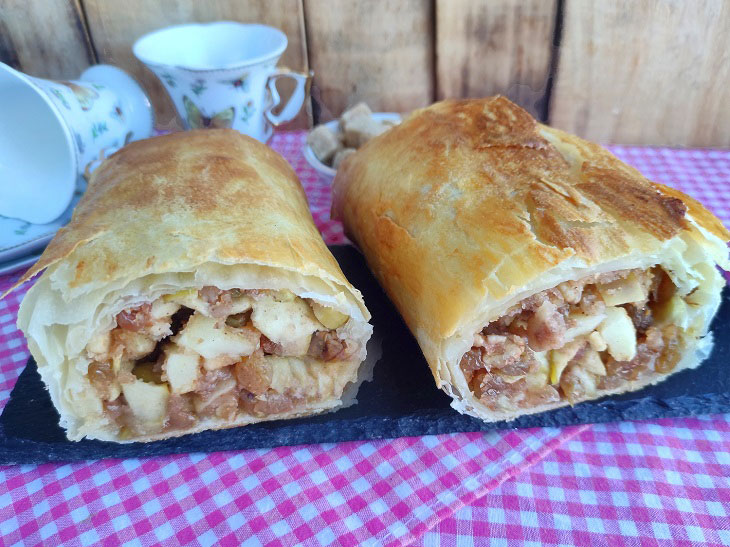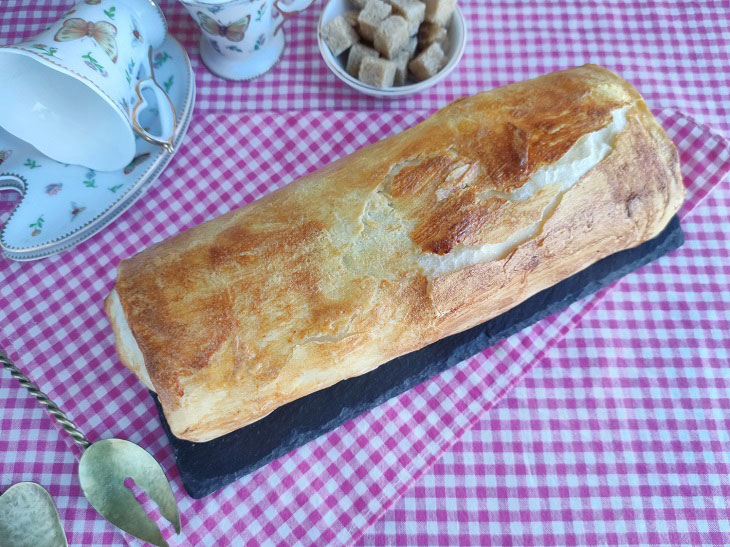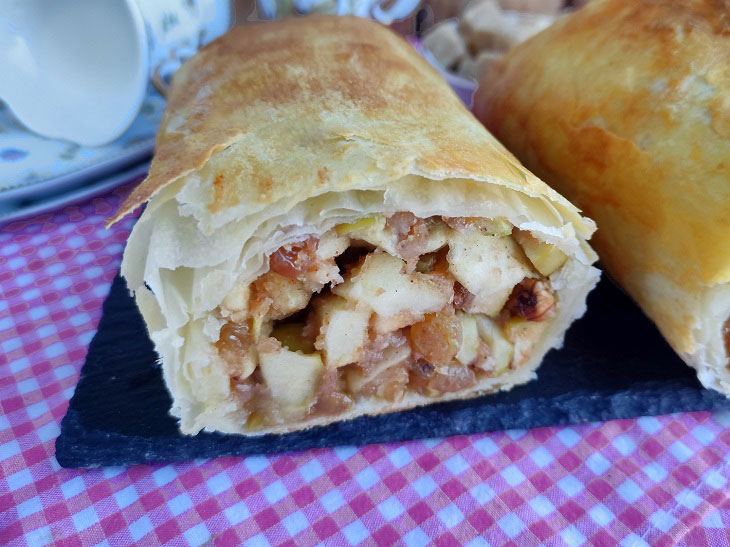 Bon appetit!