The presented recipe for pickled tomatoes for the winter does not involve sterilization, which greatly simplifies the canning process. Tomatoes, along with spices and herbs, are first poured with boiling water, then with hot marinade, which makes it possible to preserve the integrity of the fruits and their taste.
Pickled tomatoes, closed according to this step-by-step recipe with a photo, are sweet and sour and fragrant. Such an appetizer in winter is a great addition to meat dishes and side dishes.
Ingredients:
Tomatoes – how much will go into a jar.
Small onion – 1 pc.
Parsley sprigs – 3 pcs.
Black pepper and allspice peas – 3-4 pcs.
Bay leaf – 1-2 pcs.
For the marinade (per 0.5 l of water):
Sugar – 1-1.5 tbsp. l.
Salt – 0.5 tbsp. l.
Vinegar 9% – 125 ml.
How to cook:
1. Tomatoes (for canning it is best to take hard, thick-skinned fruits, you can even slightly unripe ones) rinse under cold water (you do not need to pre-soak the tomatoes in water).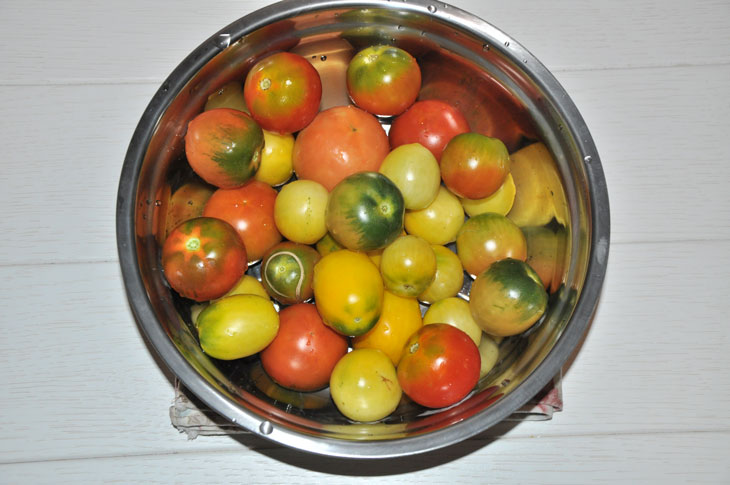 2. In the prepared jar (it must first be washed thoroughly with soda, rinsed well with cold water and boiled over steam or sterilized in the oven or microwave), we put the washed sprigs of parsley, bay leaf, black and allspice peas, peeled and washed a small onion (or a few chopped onion slices).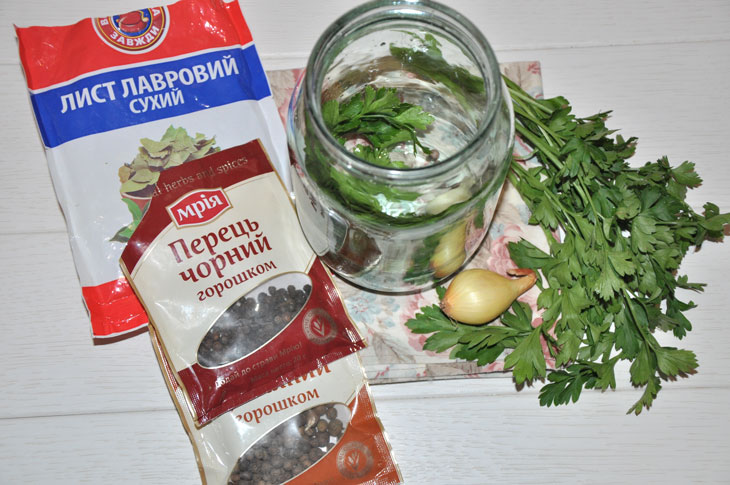 3. Then add the washed tomatoes to the spices and herbs, trying to put them as tightly as possible.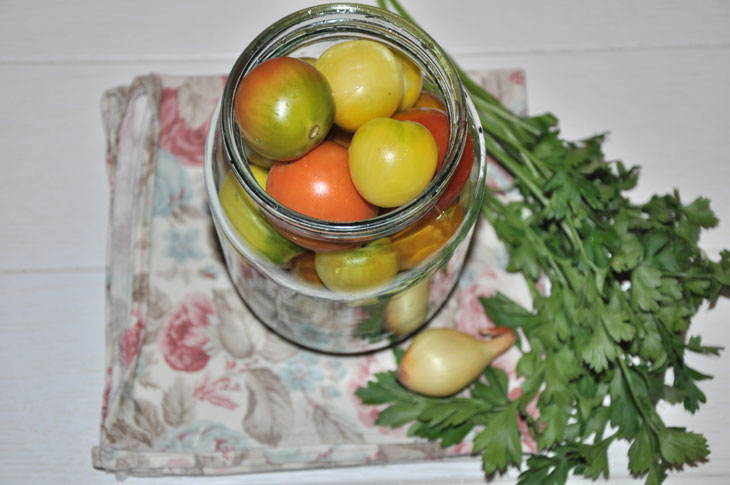 4. We boil water and carefully pour tomatoes with boiling water, after which we cover the jar with a pre-boiled iron lid and leave for 10-15 minutes (the jar of tomatoes should cool down).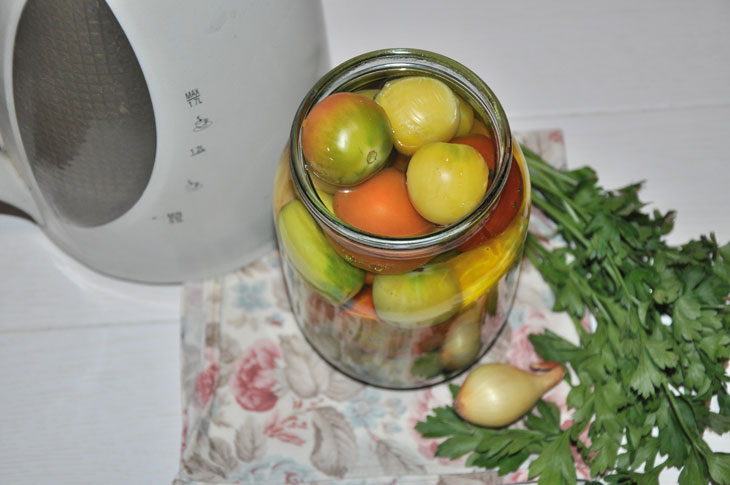 5. Then pour the water into a saucepan.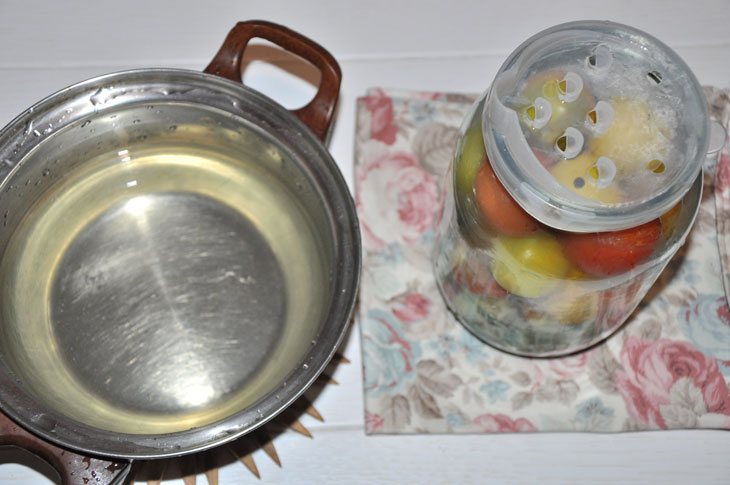 6. Add sugar, salt and 9% vinegar to it, mix and boil the marinade for 5 minutes.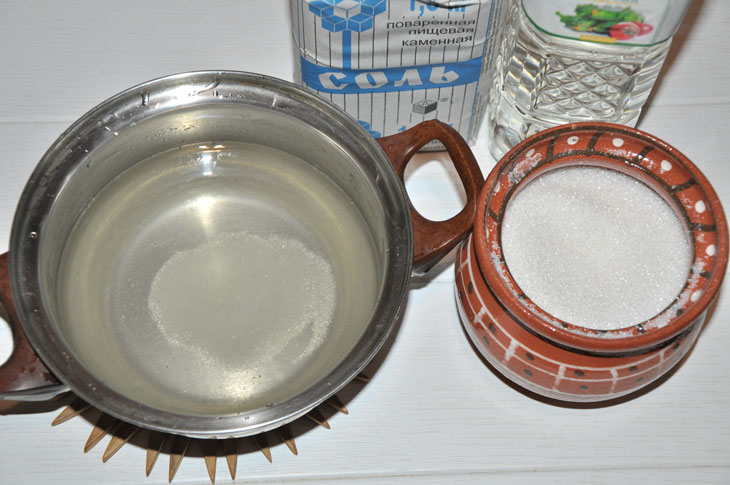 7. Next, pour the hot marinade over the tomatoes and roll them up.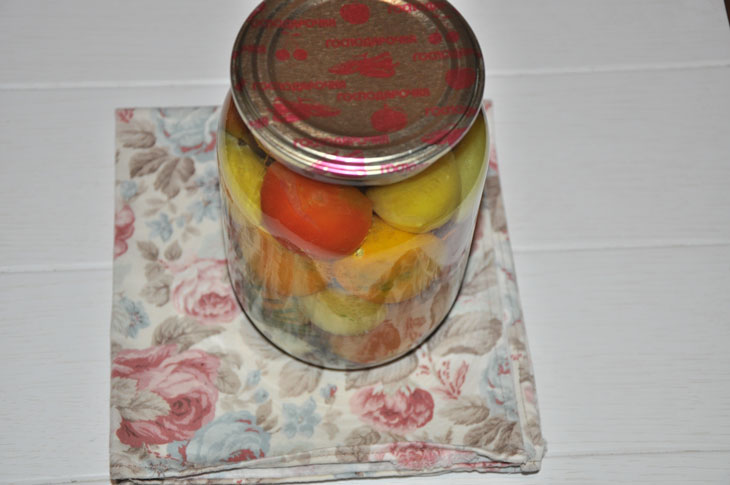 8. We turn the jar over and wrap it up until it cools completely.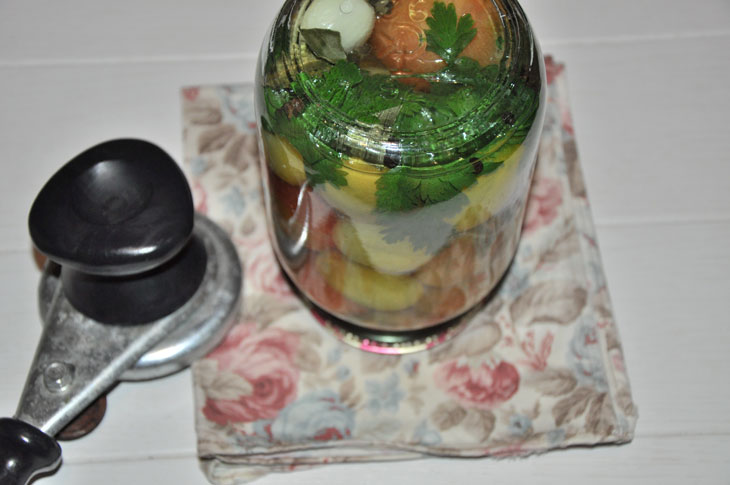 After one or two days, we take out the conservation for storage in the cellar. Store pickled tomatoes should be no more than two years.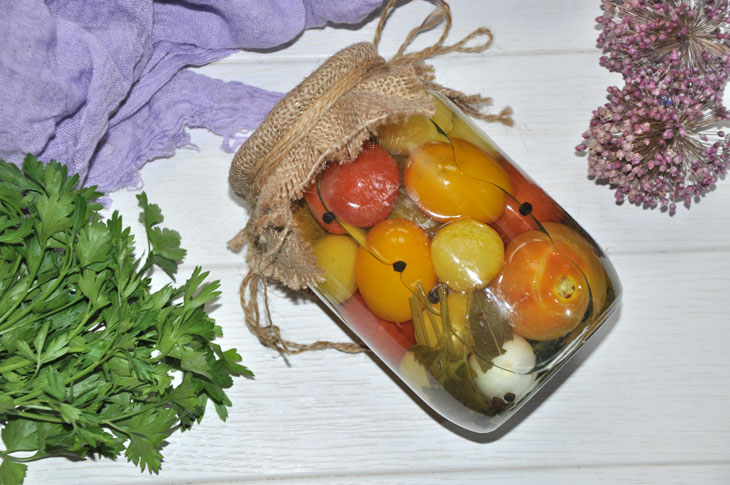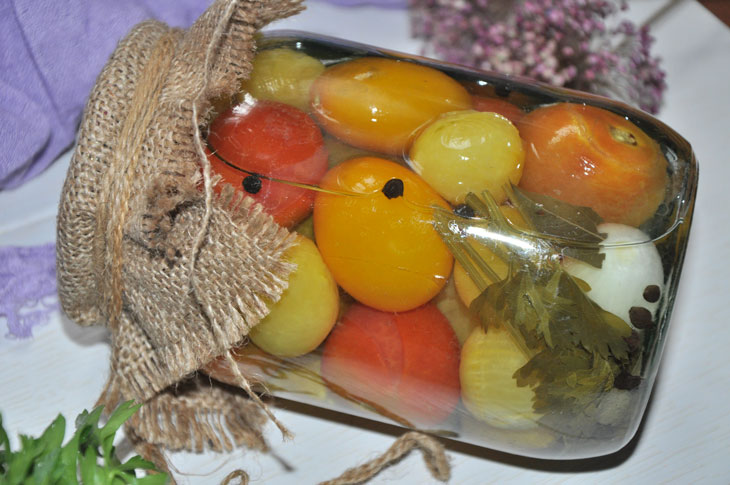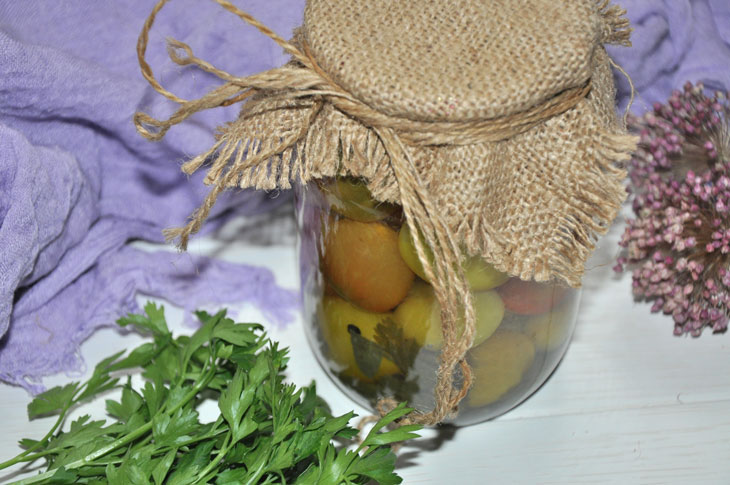 Enjoy your meal!