Italian-style pickled tomatoes are a quick and delicious appetizer. In a short 30 minutes you will have a savory treat for your guests on your table. It is very convenient here when guests are on the doorstep.
Vegetables are spicy and rich in flavor, impossible to resist. The whole secret of such pickled tomatoes is in the marinade. Here you will need a number of spices, olive oil and 6% apple cider vinegar. The appetizer is served cold and will go well with fried meat and baked potatoes.
For the recipe, use medium-sized or small tomatoes so that they can be cut into roughly equal circles. We do not recommend buying large tomatoes, use them for other dishes.
Ingredients:
Tomatoes – 500 g.
Garlic – 2 cloves.
Provence herbs – 1 tsp
Parsley – 3-4 g.
Mustard grains – 1 tsp.
Olive oil – 40 g.
Apple cider vinegar – 1 tbsp. l.
Salt, black pepper – to taste.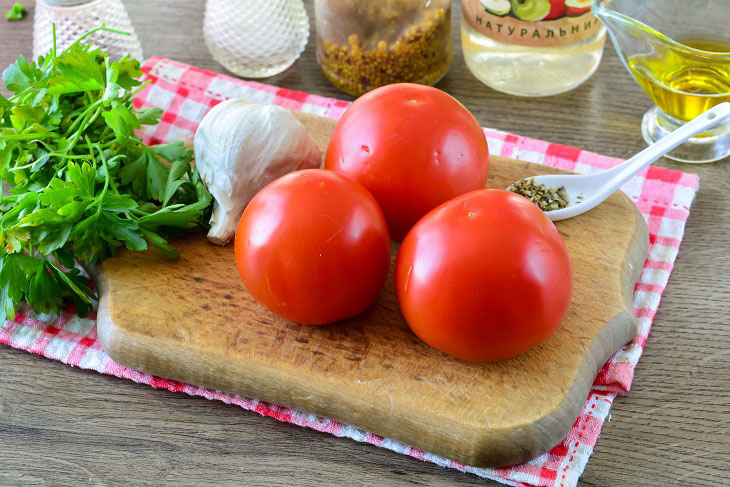 How to cook:
1. Peel the garlic cloves and cut into small pieces.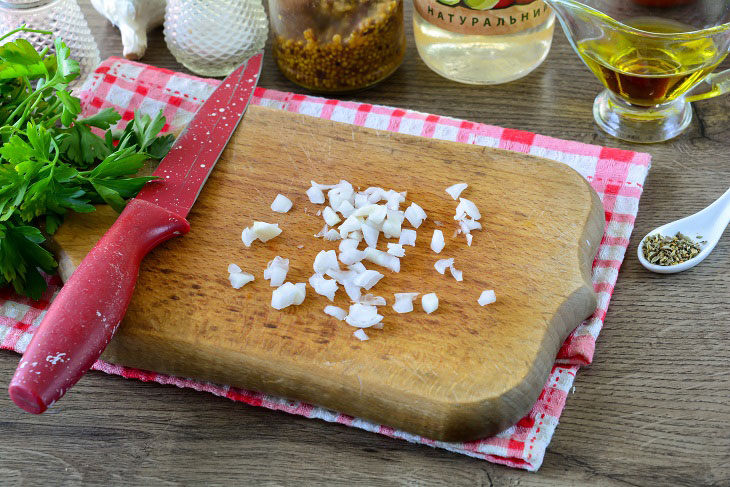 2. Pour the olive oil into a small bowl and add the garlic. If you like spicy snacks, then put more garlic.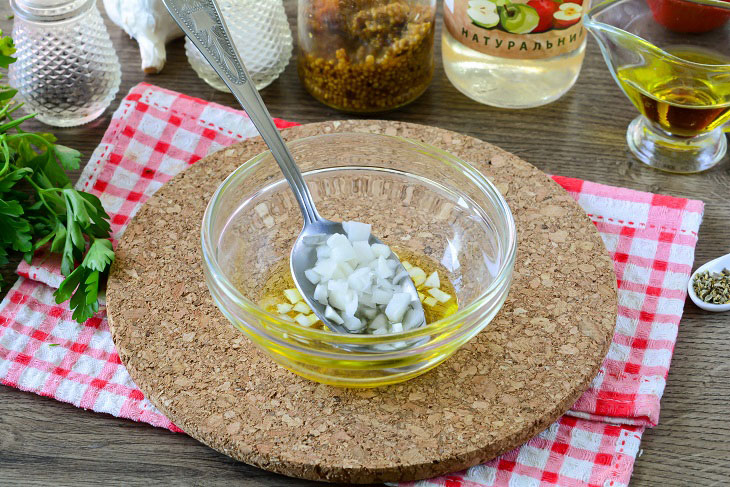 3. Pour in the herbs de Provence – they are fragrant and go well with tomatoes.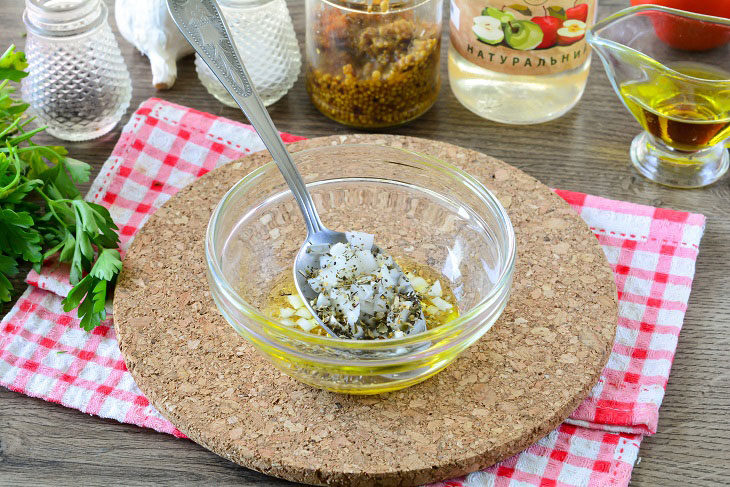 4. Add Dijon mustard to the marinade.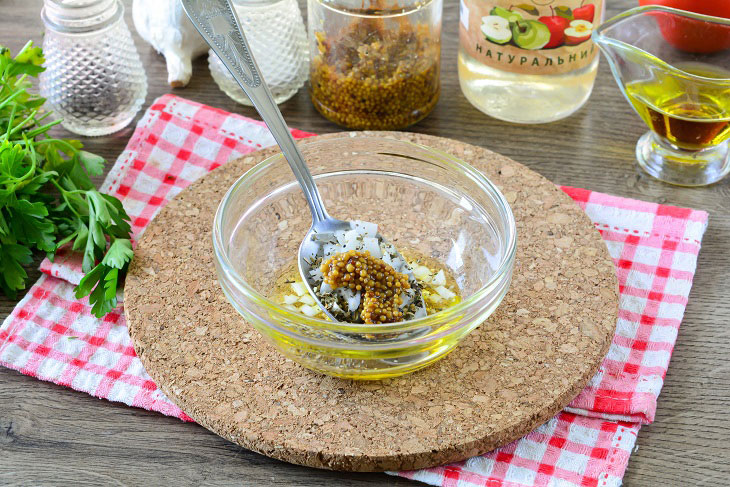 5. Rinse the parsley and chop finely.
Greens, in principle, you can use any – dill, basil or thyme.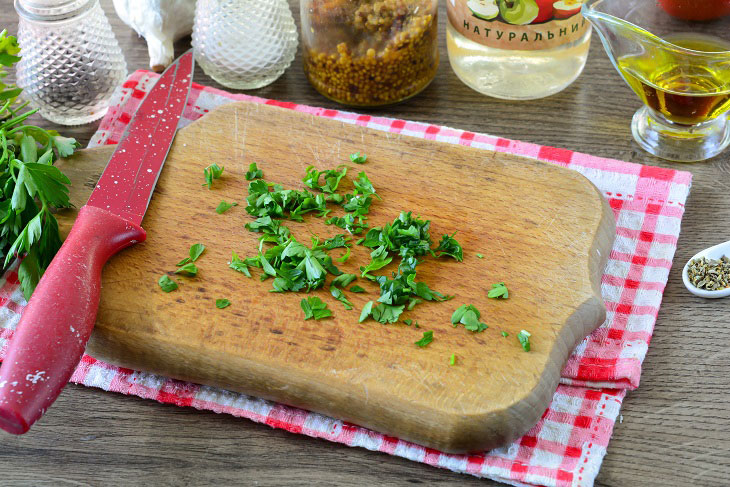 6. Pour the chopped parsley into the marinade, pour in the apple cider vinegar and mix well.
You can taste it. If desired, if the marinade seems sour to you, add a pinch of sugar to make the taste more balanced.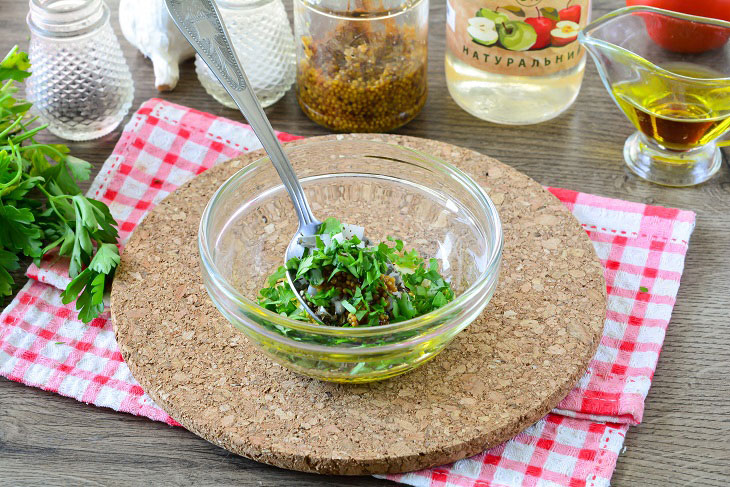 7. Cut the washed tomatoes into medium slices.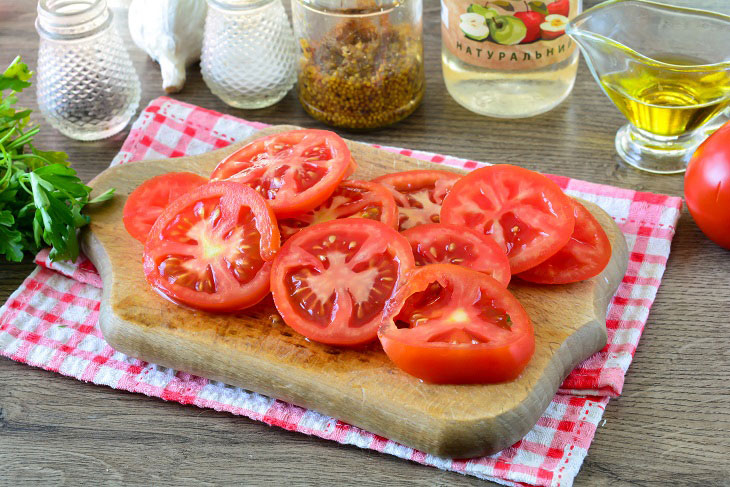 8. Take a suitable pickling dish, lay out the tomatoes in layers and pour the spicy marinade over each layer. Put the tomatoes in the refrigerator for 25-30 minutes, let them marinate. Tomatoes will release the juices of the marinade will become even more – it will be delicious!
Then serve. An excellent appetizer is ready – its taste is original and spicy.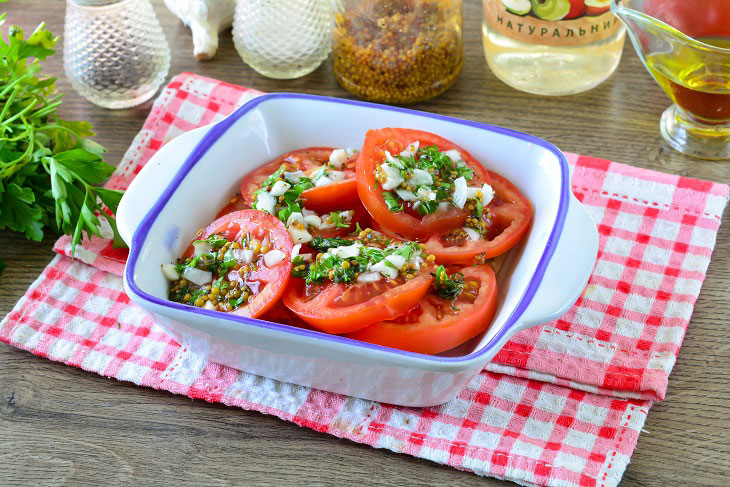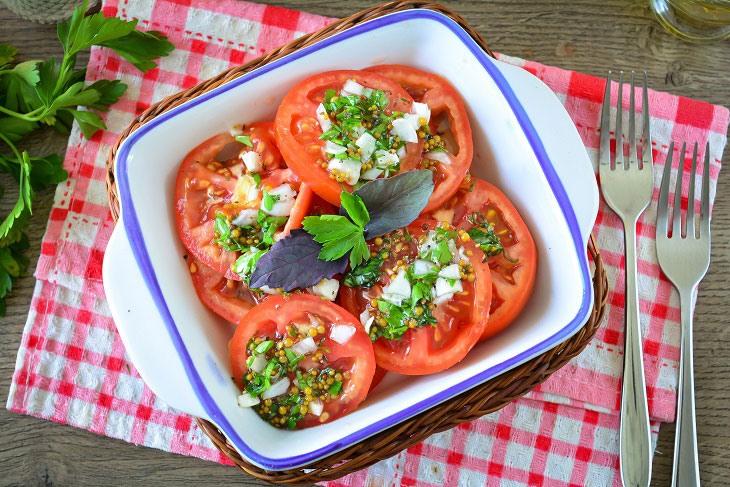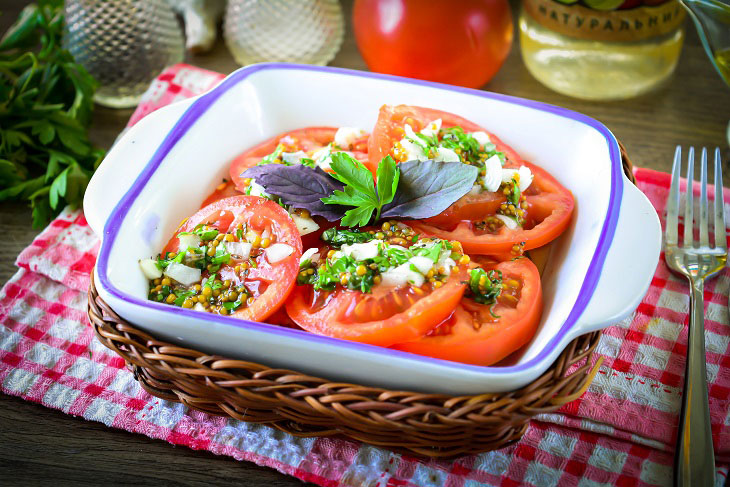 Bon appetit!