Apricots are golden fruits that contain many vitamins and minerals. Scientists believe that this fruit is one of the most useful. Therefore, you should definitely include at least a few round bright yellow fruits with a pinkish barrel in your daily diet.
We use apricots to make a delicious and healthy pie in the summer. Add cocoa to the recipe so that the dough turns out to be two colors. Therefore, we get a beautiful dish for tea, which you can treat the whole family, friends and neighbors.
Ingredients:
Apricots – 500 g.
Egg – 2-3 pcs.
Margarine – 130 g.
Honey – 1 tbsp. l.
Baking powder – 1 tsp
Sugar – 0.5 tbsp.
Flour – 4 tbsp.
Vanilla sugar – 1 pack.
Cocoa – 1 tbsp. l.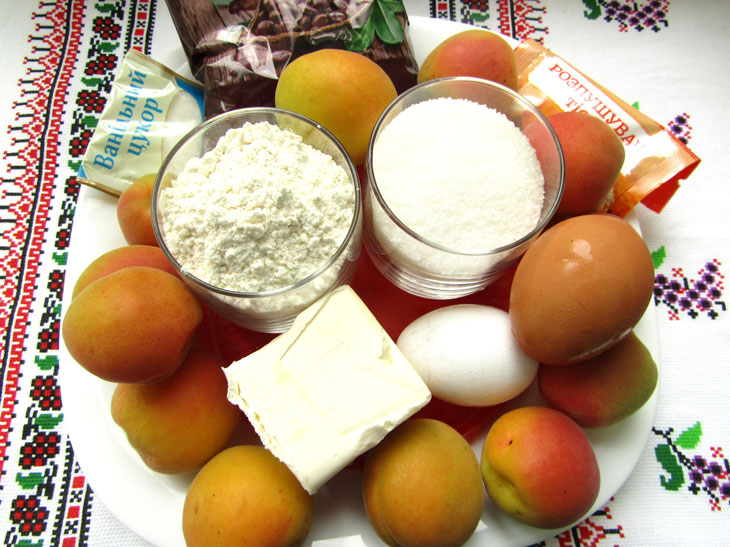 How to cook:
1. We take a few eggs to make a delicious pie.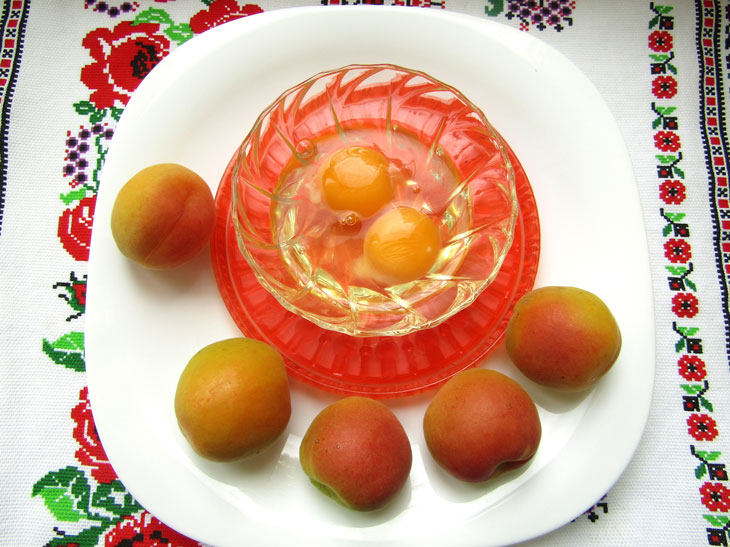 2. Add sugar as much as indicated in the list. We beat.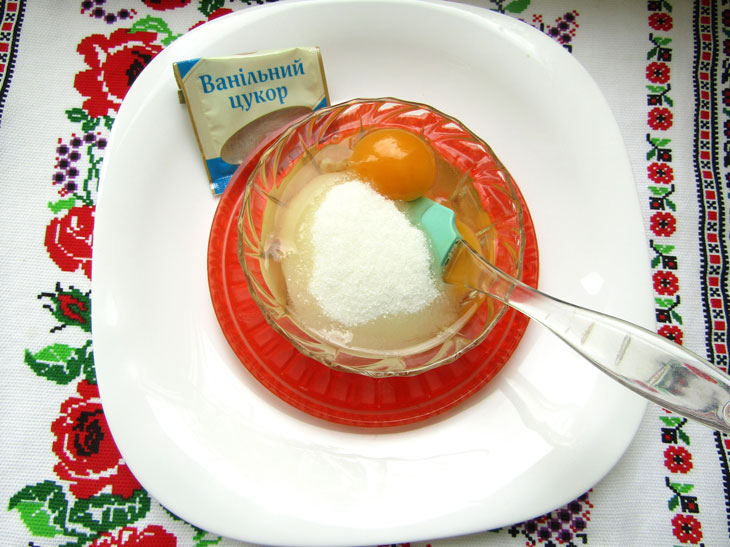 3. Add softened piece of margarine. We mix. Sift flour along with baking powder.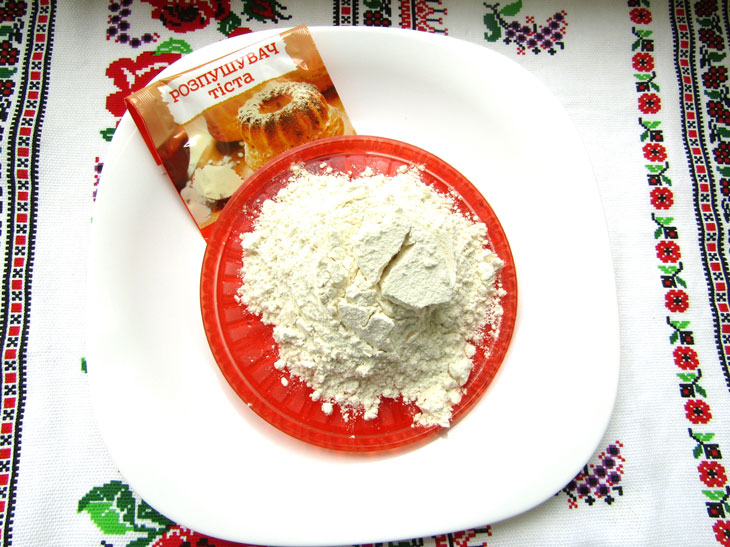 4. Pour the egg mixture into the flour. We add some honey. We knead the dough.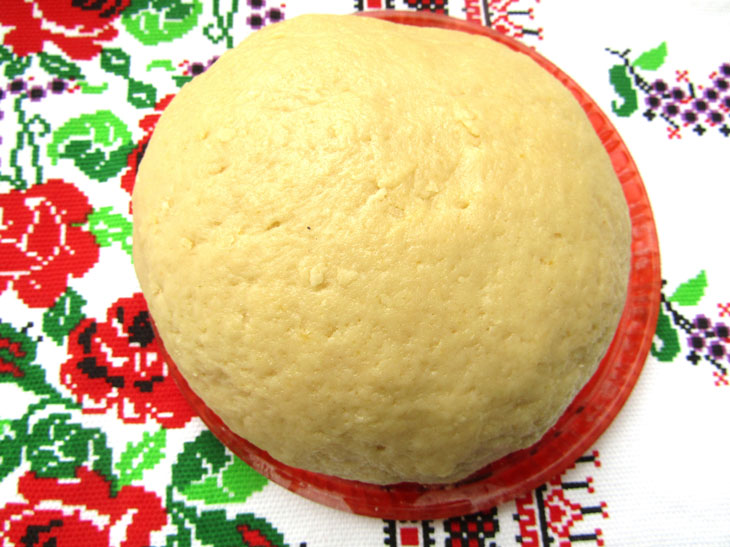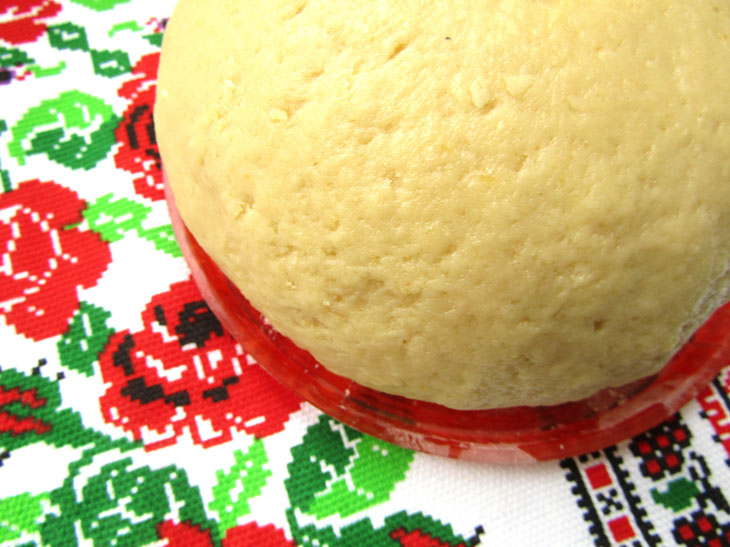 5. We divide into 2 parts. First, add cocoa.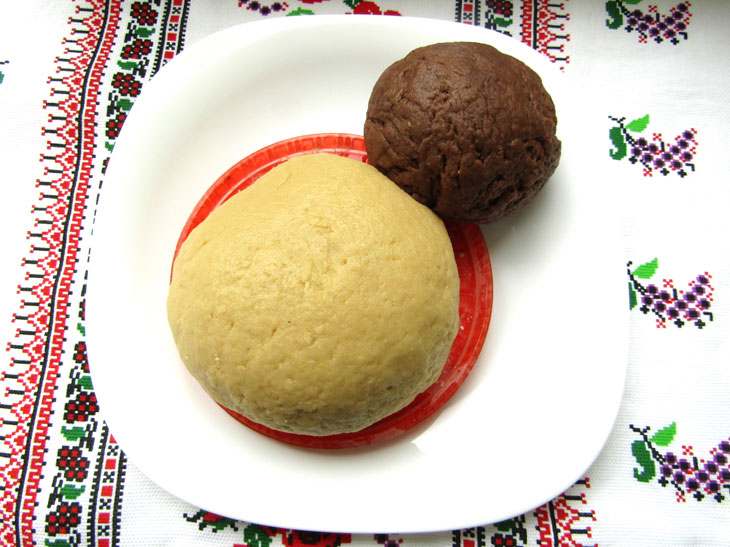 6. Apricots are divided into 2 halves.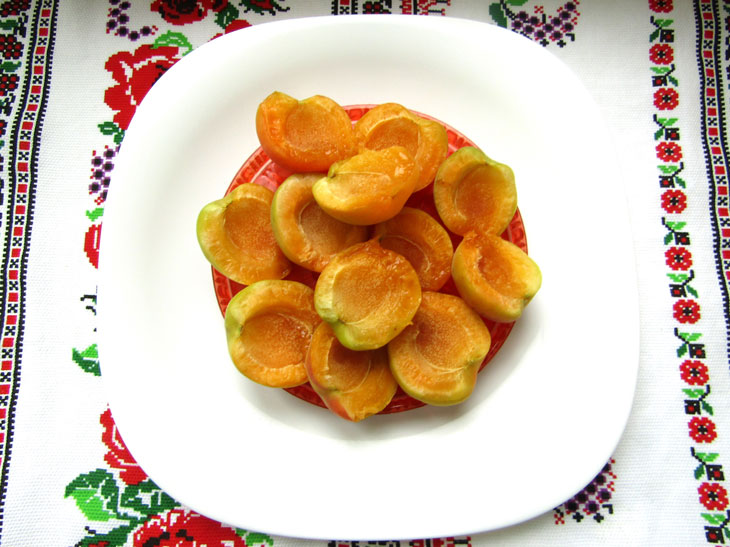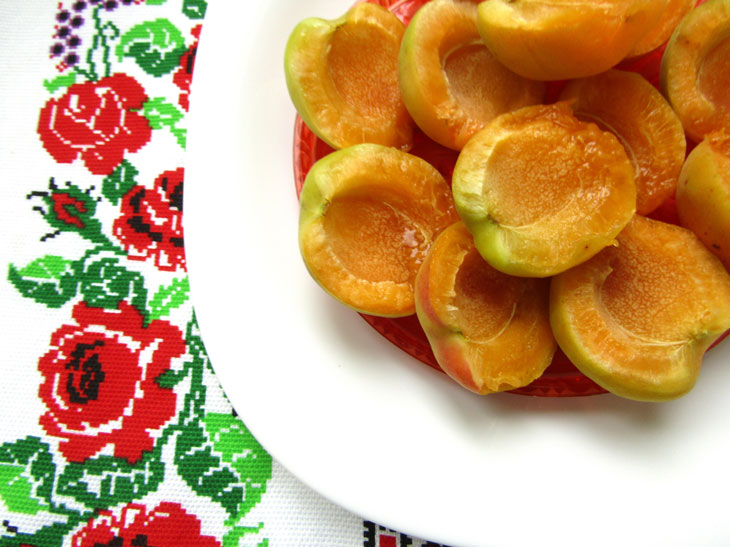 7. Roll out the white dough. We spread a thin layer on a baking sheet and place the apricot halves. We rub the second part of the dough with cocoa on a fine grater. Sprinkle them on top of the pie. Move to preheated oven. We bake a pie with apricots for no more than 30 minutes at 180 C.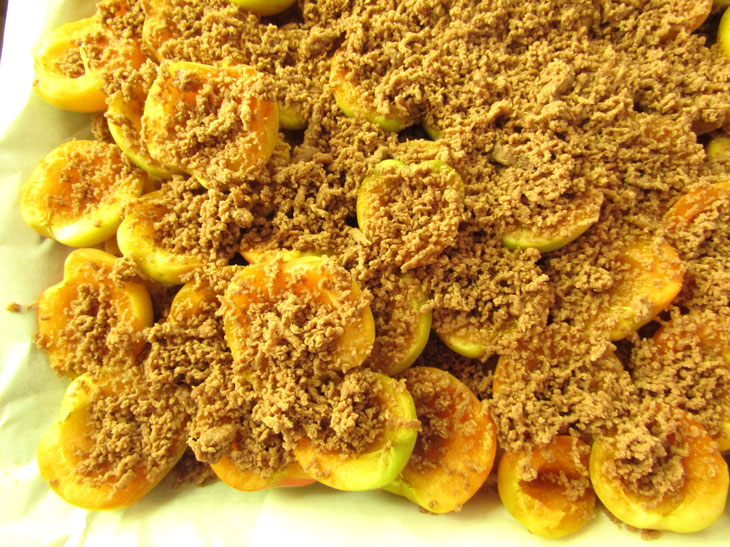 8. With the help of a round mold we create beautiful edges of the cake. Sprinkle with powdered sugar on top.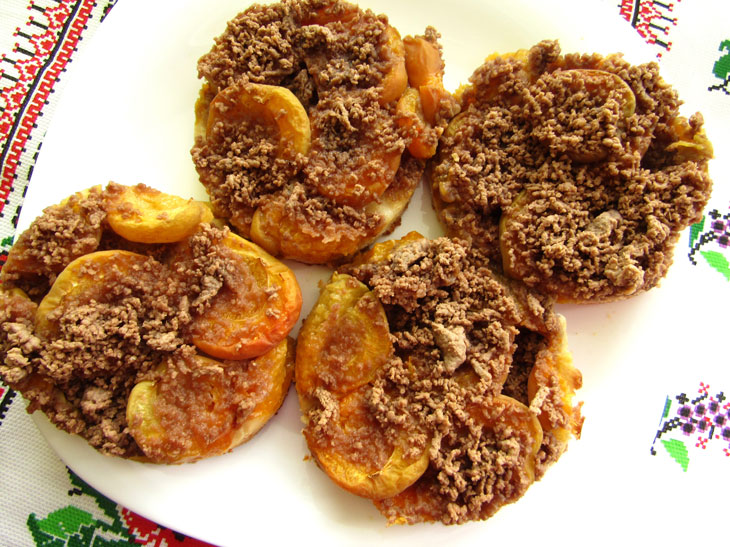 So the Orange Summer apricot pie is ready, which you can enjoy on a summer evening with a cup of iced tea or compote.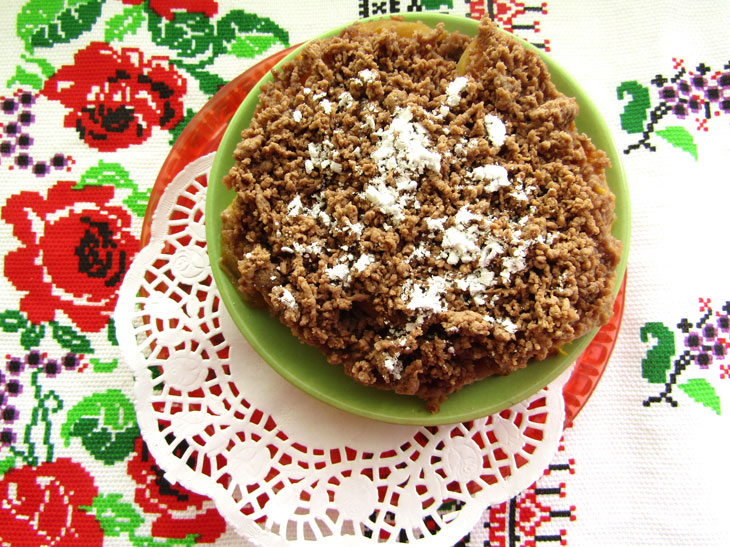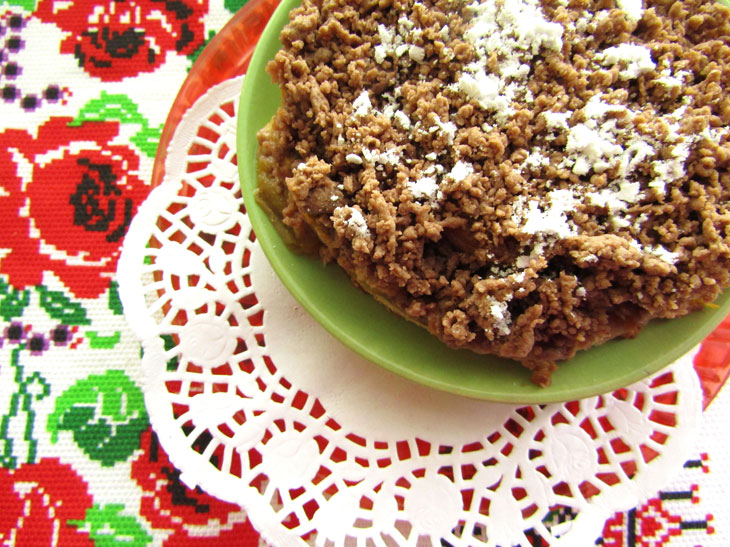 Enjoy your meal!