For a family Sunday tea party, we offer to bake a very tasty, inexpensive and easy-to-prepare pie with cottage cheese and cherries. In summer, such a pie can be made with fresh cherries, and at other times, you can use both frozen and canned compote or jam – as you like.
Ingredients:
For test:
Butter – 170 g.
Sugar (powdered sugar) – 120 g.
Chicken eggs – 1 pc.
Kefir or yogurt – 100 g.
Vanilla sugar – 10 g.
Baking powder – 7 g.
Wheat flour – 300 g.
For filling:
Cottage cheese 5% – 200-250 g.
Chicken eggs – 1 pc.
Sugar – 80 g.
Vanilla sugar – 5 g.
Cherry – 250 g.
Corn starch – 1 tbsp. l.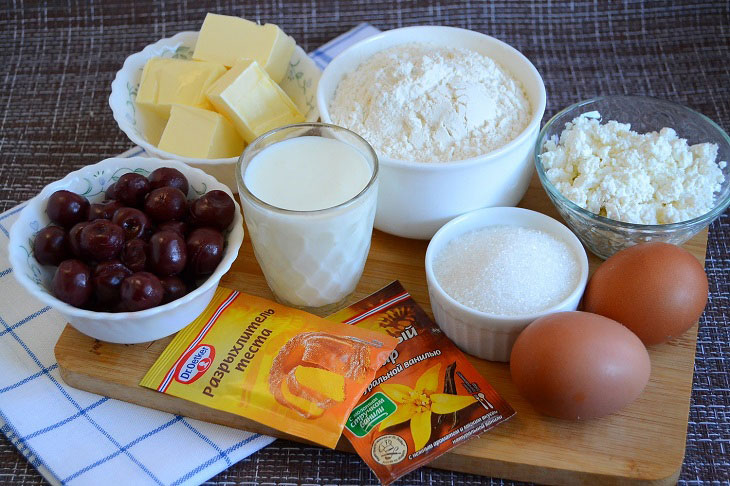 How to cook:
1. Pieces of cold butter are placed in a bowl with sifted flour and baking powder.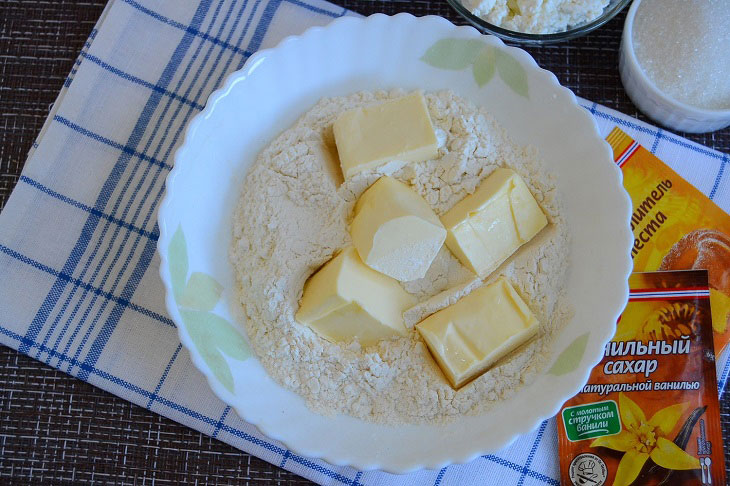 2. Grind the butter with flour into grits with your hands or a regular fork.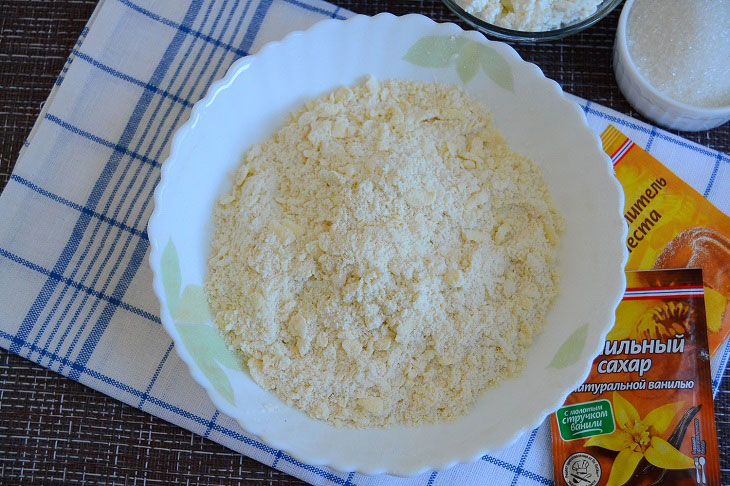 3. Egg, sugar (or powdered sugar), vanilla sugar, a pinch of salt, mix until smooth, pour in cold kefir.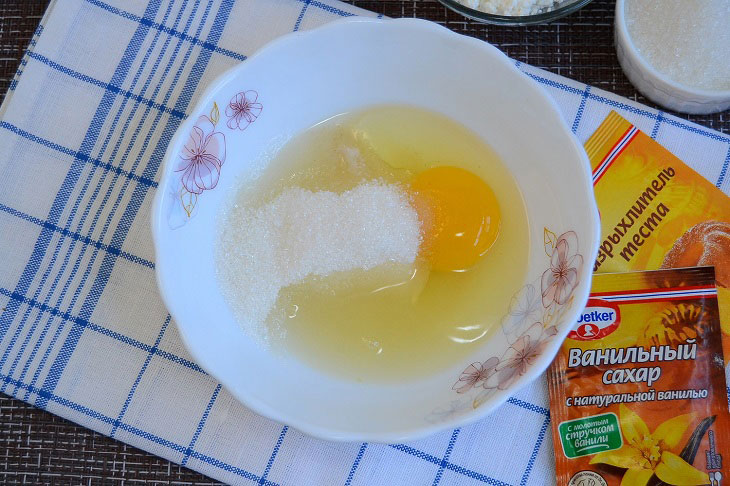 4. Pour the sugar-egg mixture into a bowl with flour crumbs and quickly knead a homogeneous dough.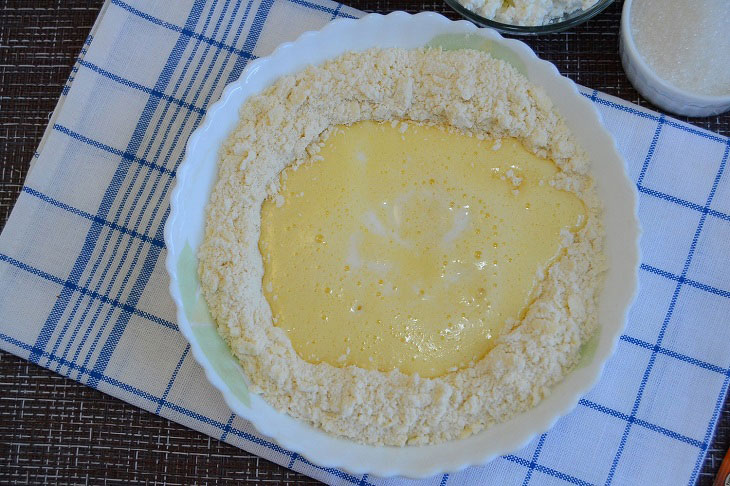 5. Put the dough in the refrigerator for half an hour.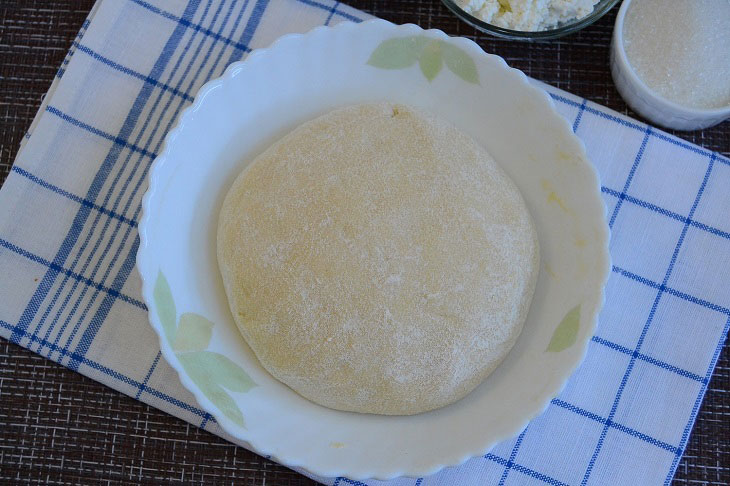 6. For the filling, carefully grind all the ingredients into a smooth mass manually or with an immersion blender.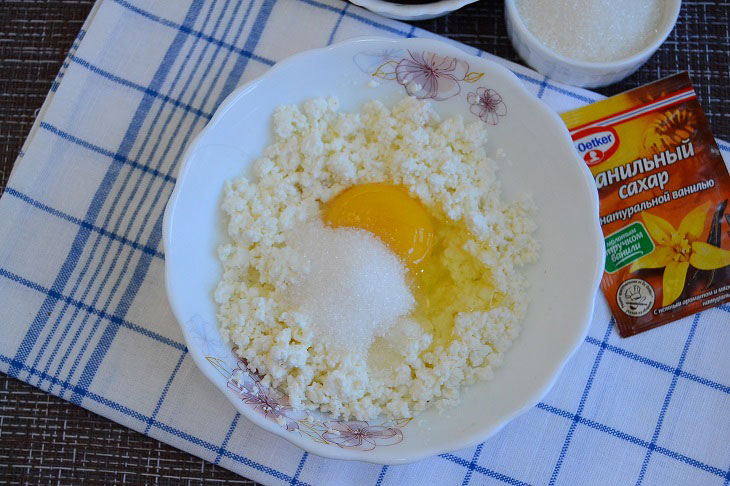 7. Add starch, stir until combined.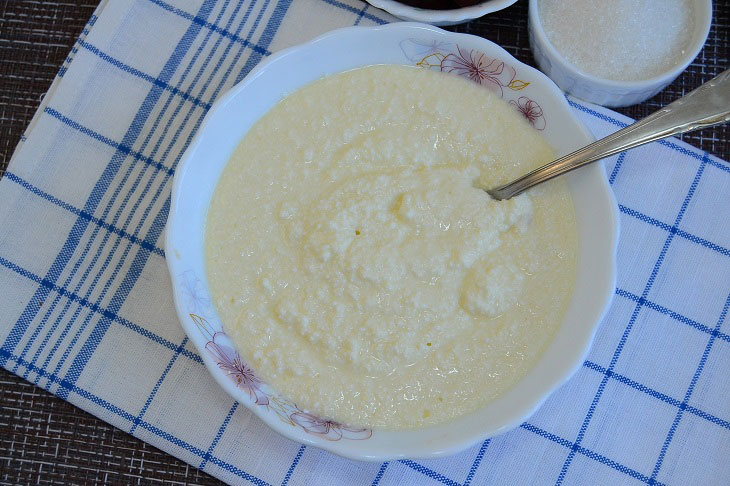 8. We roll out the dough (half) into a layer 6-8 mm thick and place it in a mold covered with baking paper. We form a side with a height of 2-2.5 cm along the perimeter of the form.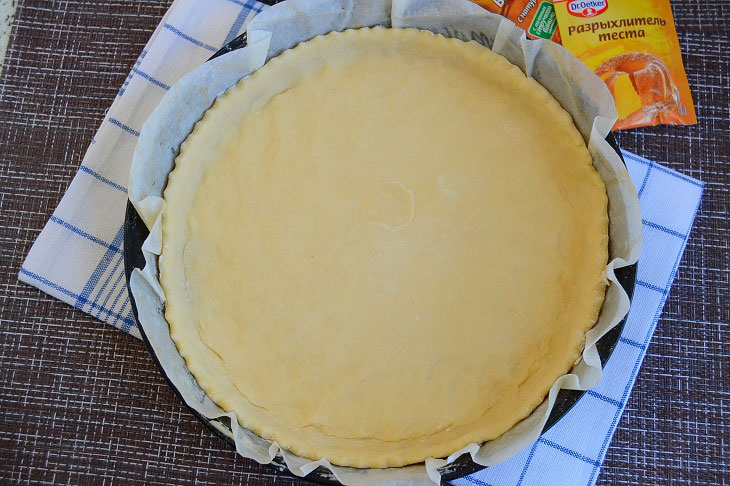 9. We lay out the curd filling.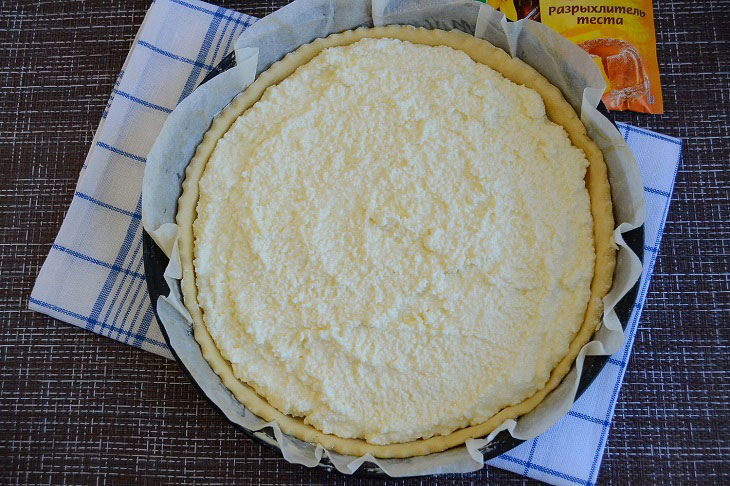 10. Cherry berries (frozen) are pre-strained from excess liquid and poured with a couple of tablespoons of flour so that the cherry does not "drown" in the curd layer.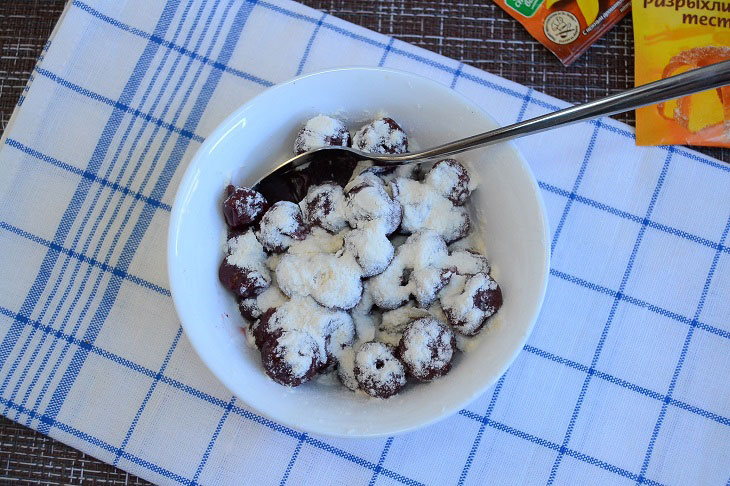 11. We spread the cherry on the surface of the curd layer.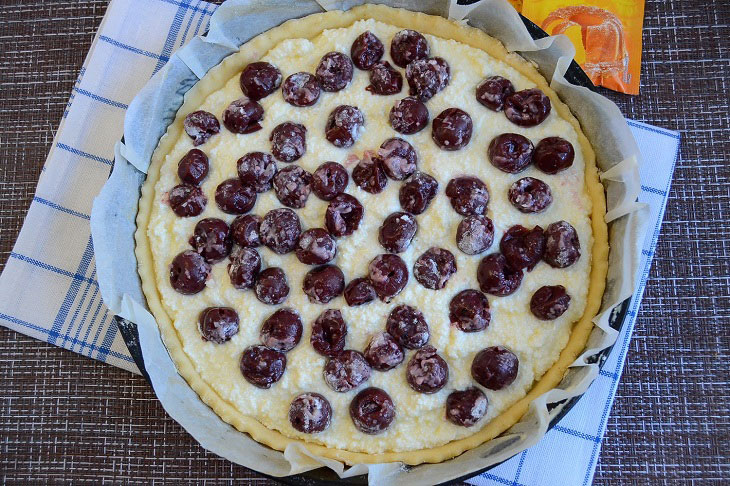 12. The remaining dough (the smaller part) is rolled out to a thickness of 5-7 ml and cut into strips to decorate the top of the pie with cottage cheese and cherries.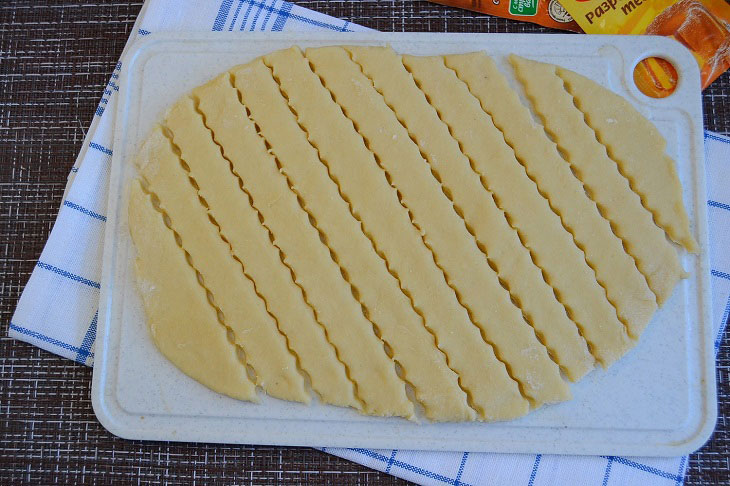 13. We spread the strips of dough on the surface of the pie in the form of a lattice, grease with a beaten egg and put in an oven preheated to 170 degrees for 45-50 minutes. Consider the characteristics of your oven and adjust the baking time.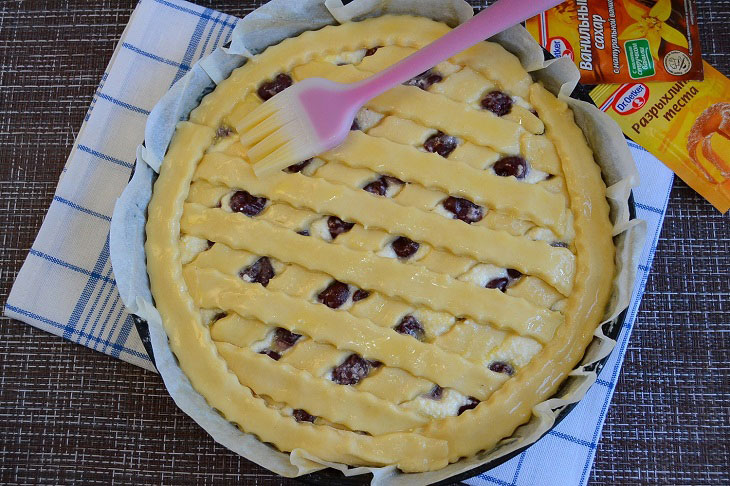 14. Let the finished cake cool slightly in the form and carefully transfer it to the wire rack.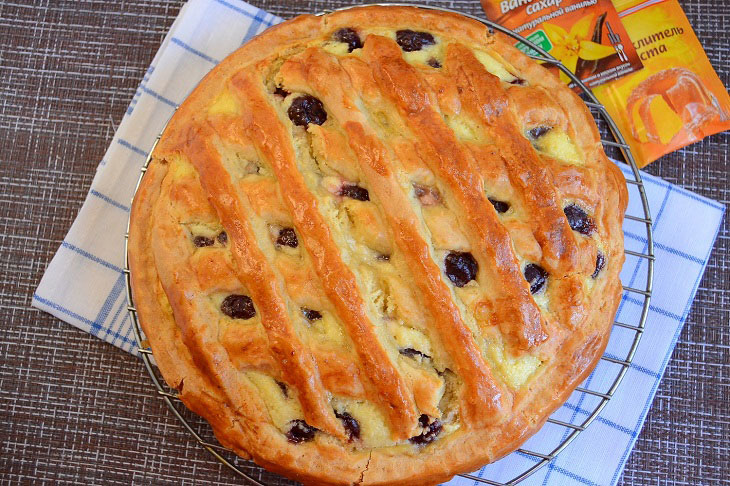 15. Sprinkle with powdered sugar before serving.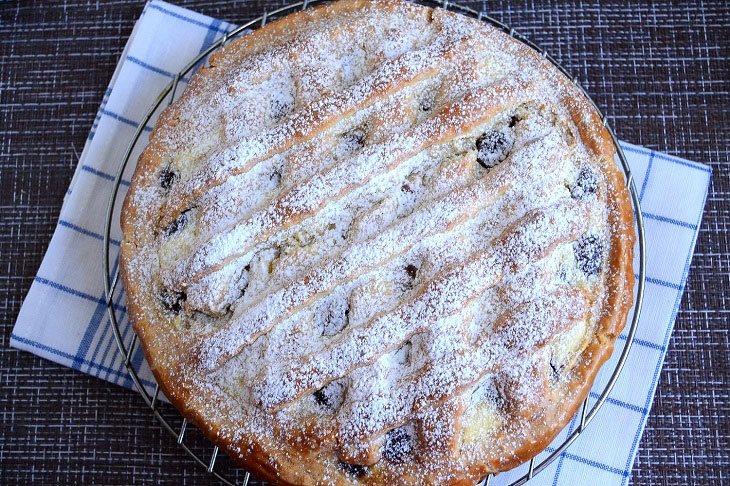 Fragrant, crumbly pie with cottage cheese and cherries is ready. Cut it into portioned pieces and serve with coffee, tea or milk.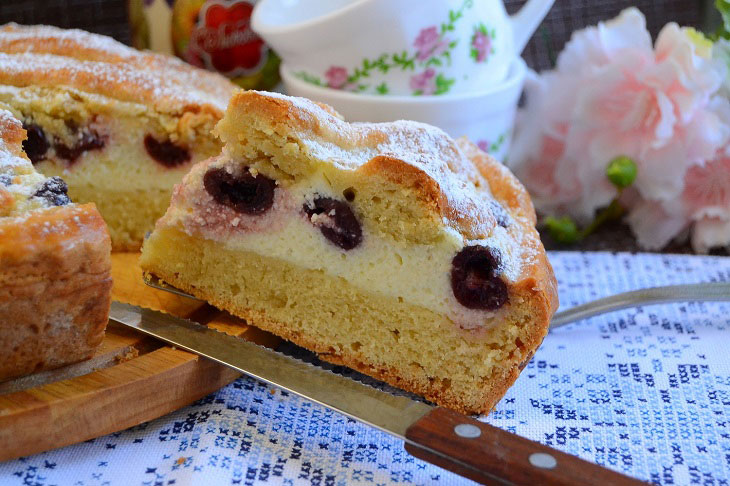 Bon appetit!