Curd cookies "Goose paws" are familiar to many from childhood – it was the most delicious treat for tea. Who does not remember the recipe or does not know, we will be happy to share all the nuances of cooking. Cookies are easy to prepare, and the shape of it really looks like "crow's feet", children will be delighted with such a delicacy.
For the dough, you will need cottage cheese, flour, a little butter, baking powder for softness and splendor, and of course sugar to make the cookies sweet. Remove the butter from the refrigerator in advance so that it lies on the table and becomes at room temperature. A little vanillin will give the pastry a pleasant aroma. Serve delicious cookies with any drink – milk, tea or coffee, whatever you like.
Ingredients:
Wheat flour – 220-250 g.
Cottage cheese – 200 g.
Butter – 80 g.
Sugar – 100 g.
Baking powder for dough – 1 tsp. without a slide.
Vanillin – 1-2 pinches.
Salt – 1 pinch.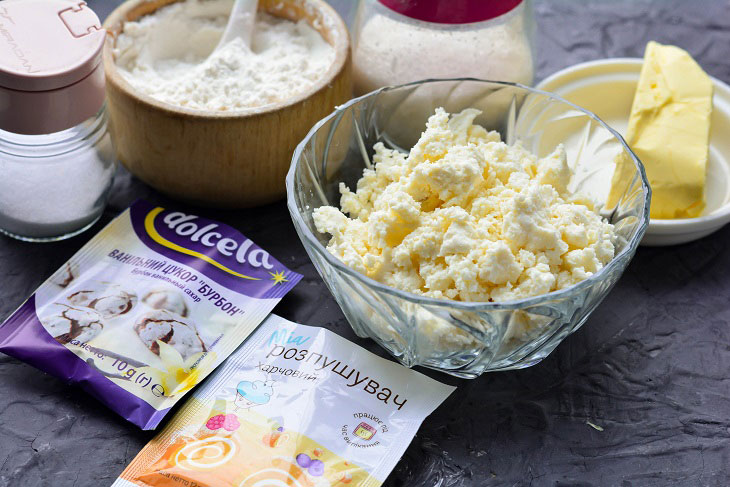 How to cook:
1. Pour cottage cheese into a deep, convenient bowl for kneading dough. Put butter at room temperature there.
If there is no butter in the house, you can replace it with margarine – this option is allowed.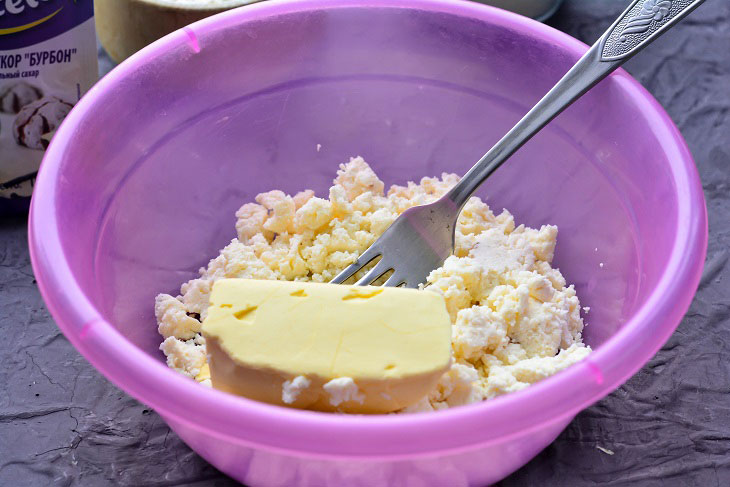 2. Rub the cottage cheese and butter well with a fork to get a homogeneous mass, without large pieces.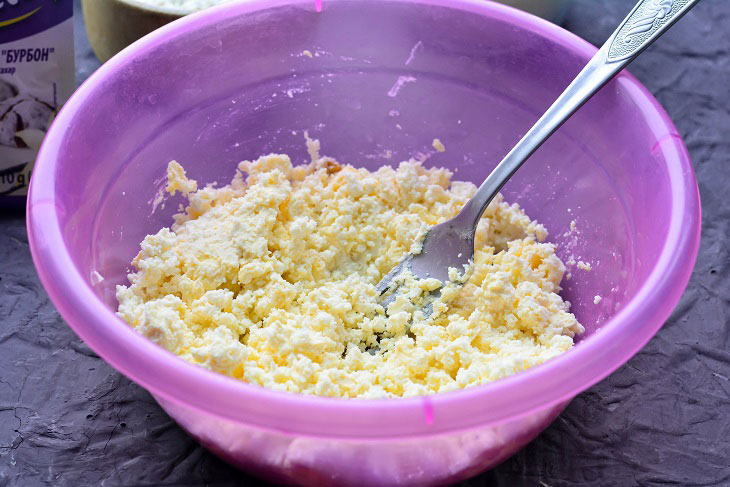 3. First add 150-180 g of wheat flour to knead the dough. Also add baking powder, a pinch of salt and a little vanillin at once for smell.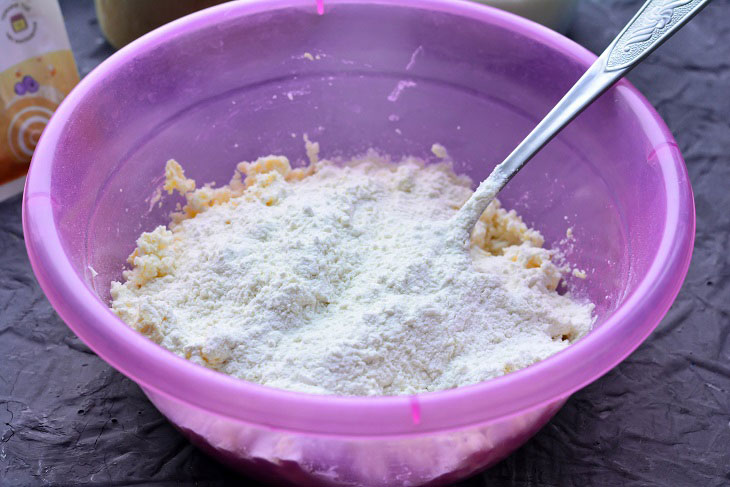 4. Knead a soft but elastic dough, adding a little bit of the rest of the flour so that the dough is not too tight and hard. It also depends on the cottage cheese – if it is wet, then a little more flour may go away. Let the finished dough rest for 15-20 minutes, covering the bowl with a cotton towel.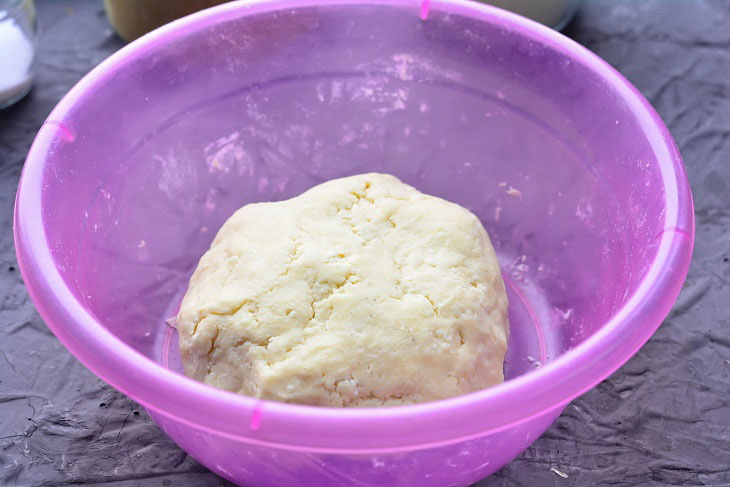 5. Now the fun part – start making cookies. Divide the dough into 15-16 equal pieces, roll each one out and squeeze out a circle with a clean, dry glass.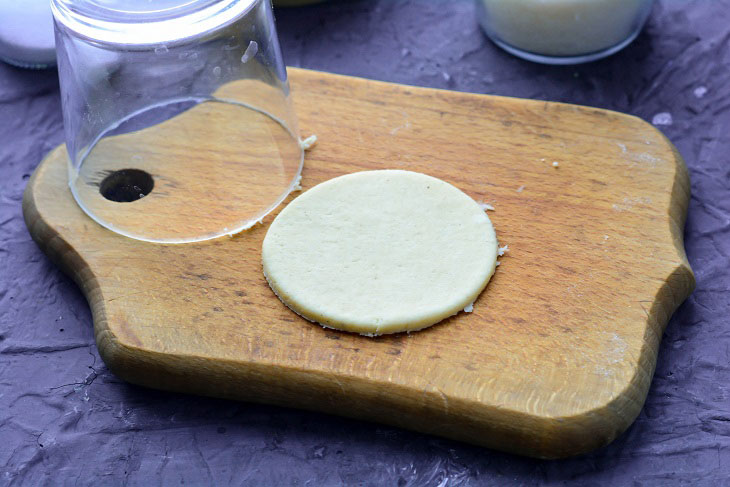 6. Sprinkle the resulting circle with sugar.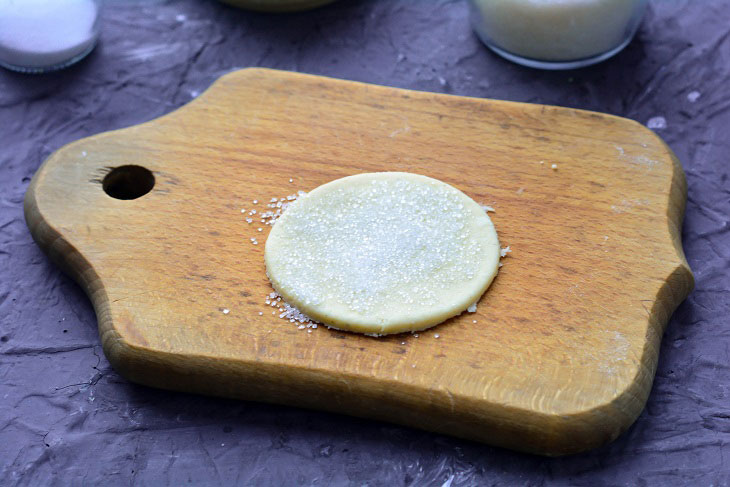 7. Then fold this circle exactly in half and sprinkle the top of the dough again with sugar.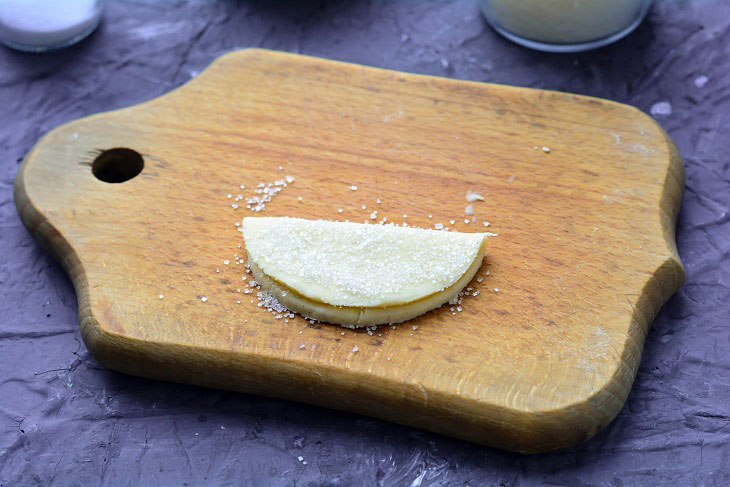 8. Fold the cookies in half again to make a kind of triangle and, as a result, lightly sprinkle the top again with sugar.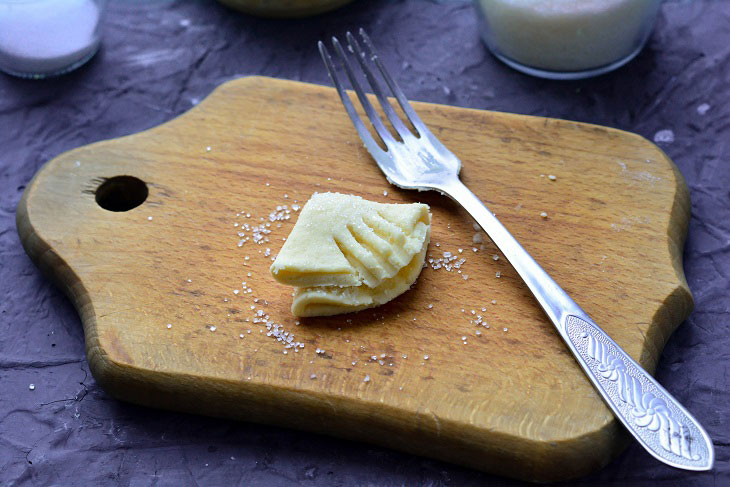 9. Lightly press the wider part of the dough near the edge with a fork to make it look like "crow's feet".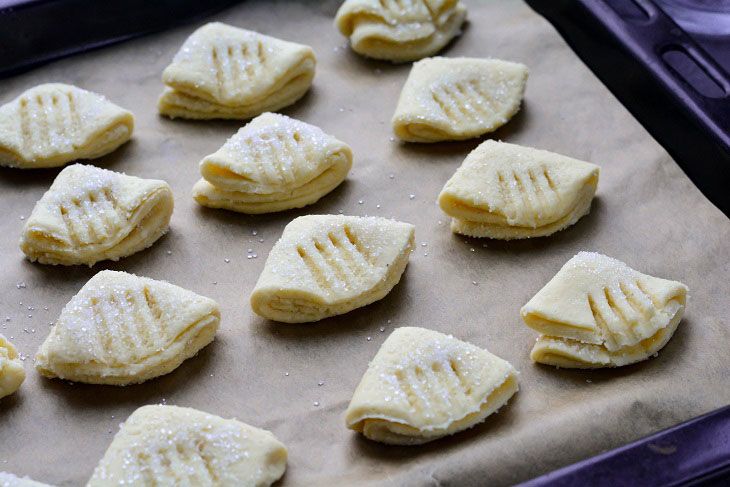 10. Prepare the remaining cookies in this way, giving them a nice shape. Place all blanks on a baking sheet lined with parchment.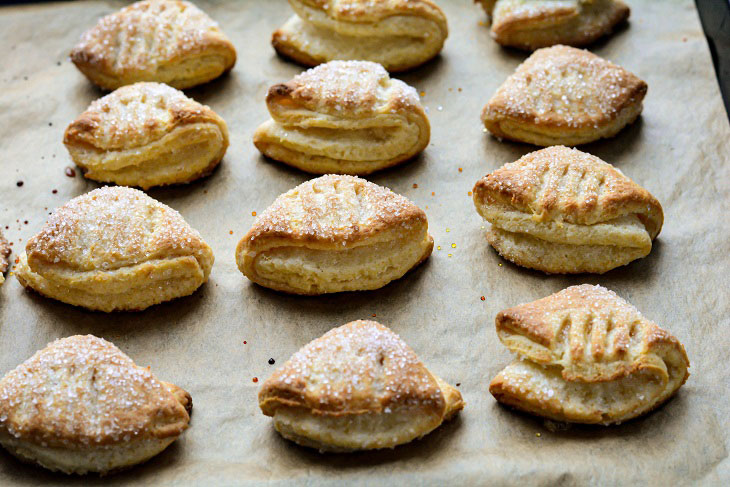 11. Bake cookies in preheated to 180C and bake cookies for 15-20 minutes until golden brown. The liver will be lush and soft, no doubt.
Cool the sweet treat a little, then serve it to the table, treating all relatives and friends.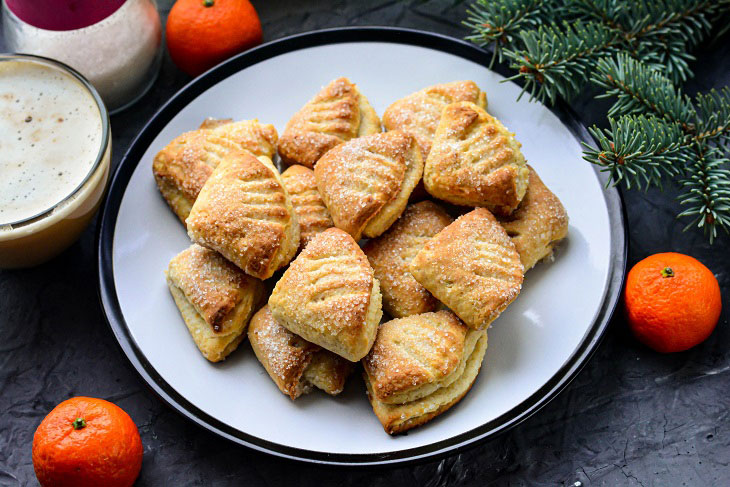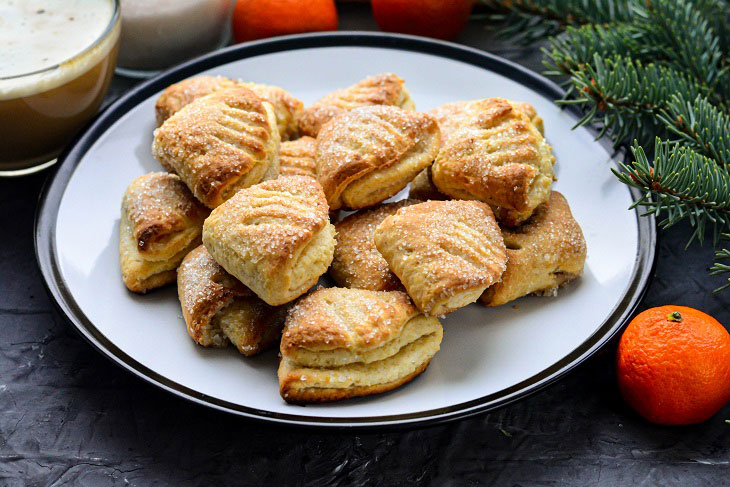 Enjoy your meal!