A definite plus of this dish is that you do not need to prepare a side dish. The fact is that vegetables baked in foil with fish taste just delicious. By the way, you can take any vegetables, someone prefers zucchini, and someone prefers broccoli. It is also not worth overdoing it with seasonings, as the fish turns out delicious with a minimum set of spices.
Ingredients:
Pike perch carcass or fillet – 600 g.
Half of bell pepper – 100 g.
One young zucchini – 100 g.
One root potato – 120 g.
Half a carrot – 100 g.
Juice of half a lemon – to taste.
Garlic – 1-2 cloves.
Salt and spices – to taste.
Olive oil – to taste.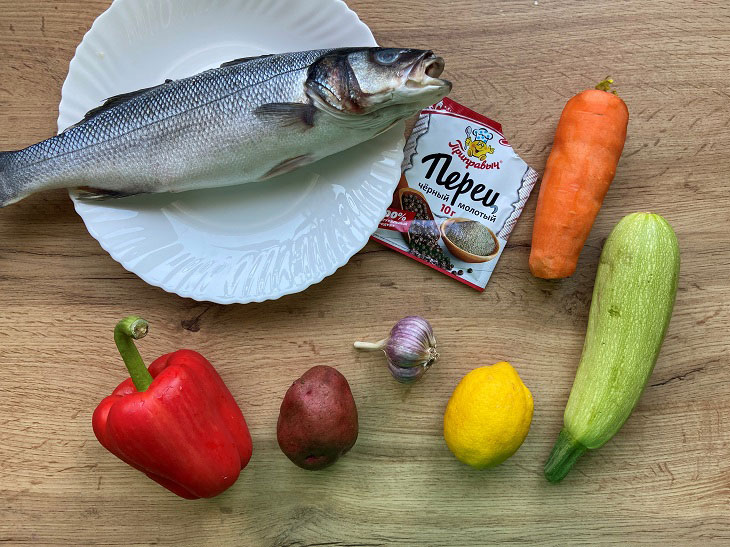 How to cook:
1. If you have a carcass of fish, then it must be cut. To do this, clean the scales and remove the insides, you also need to cut off the head. After that, cut along the back and remove the spine. To taste, you need to sprinkle the fish with salt and pepper, you can also add spices for fish.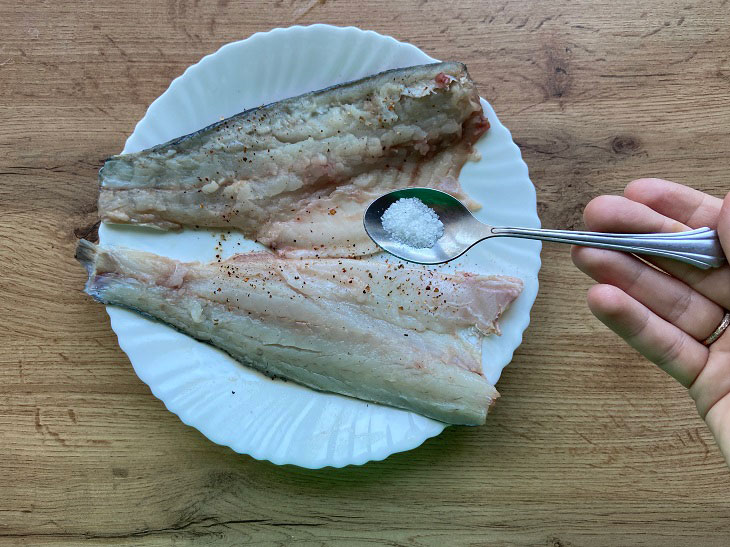 2. The lemon must be cut into two halves and pour the juice from one part of the carcass from the inside.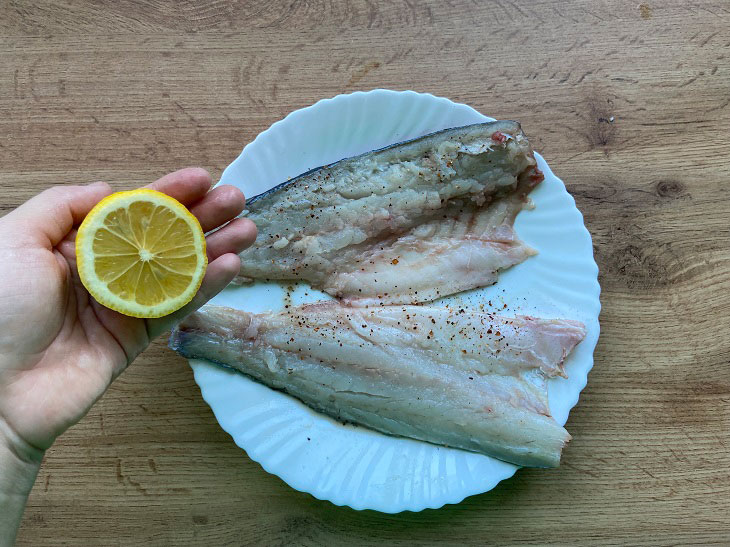 3. You also need to pour the fish with olive or sunflower oil for greater juiciness. Now while the fish can be removed and start preparing vegetables.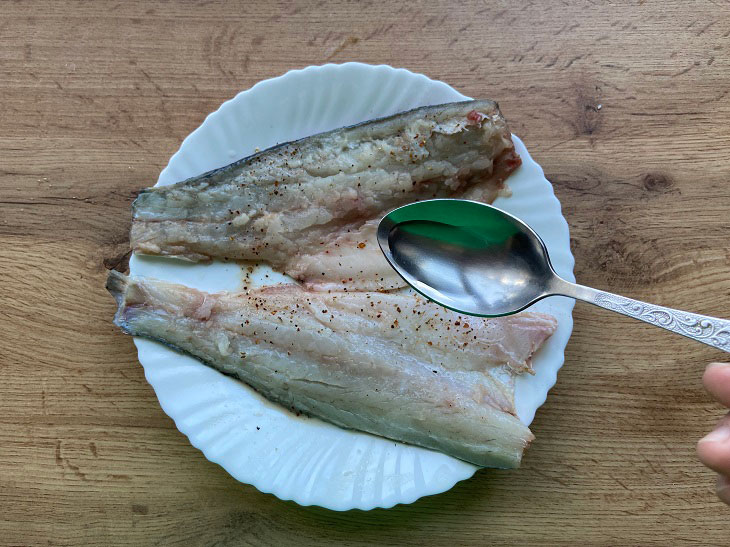 4. Zucchini should be taken young with a shiny skin.
If you have an old fruit, then you need to remove the peel from it.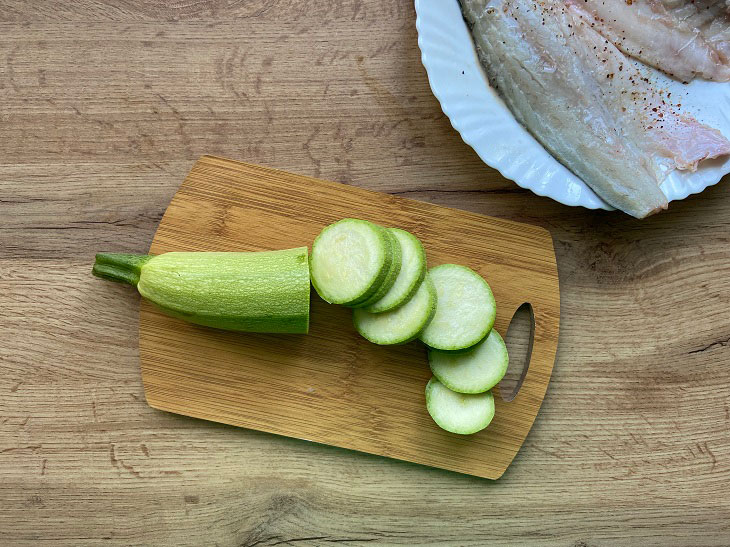 5. Peel the carrots and cut into thin circles, chop the pepper into strips.
It is best to take red fruits, they will give the dish a bright and appetizing look.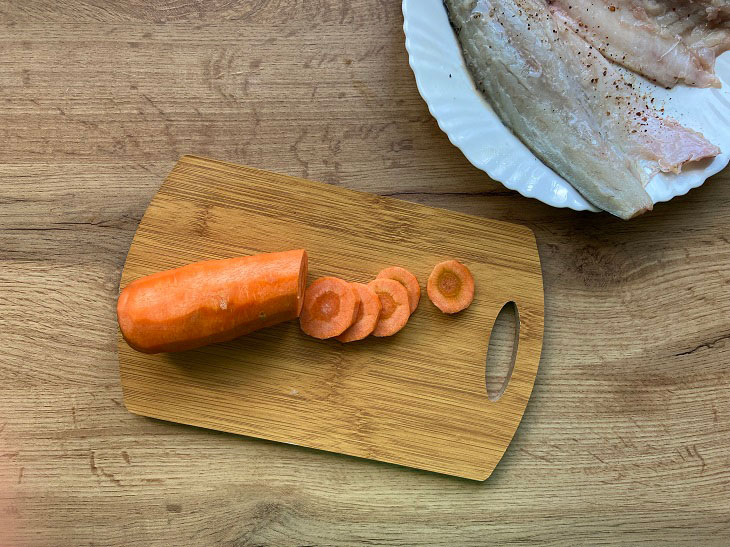 6. Peel and cut the potatoes in the same way as other vegetables – in circles.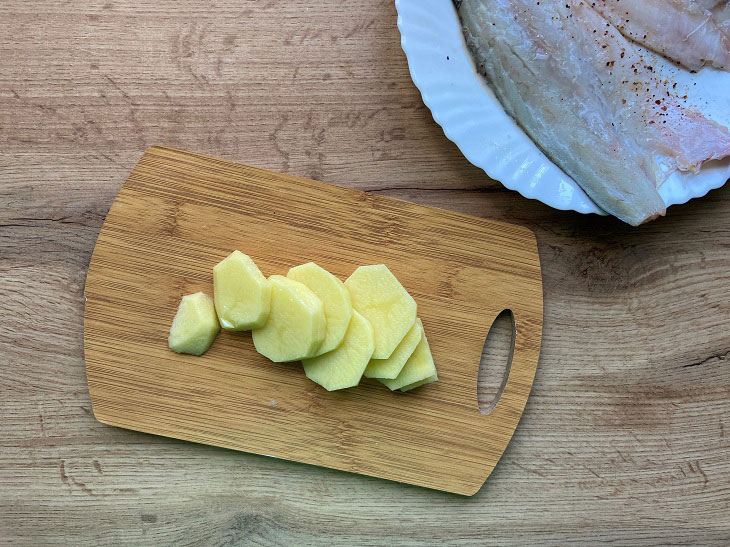 7. Line a baking dish with foil and grease it with oil. Now you can place fish pieces in the mold.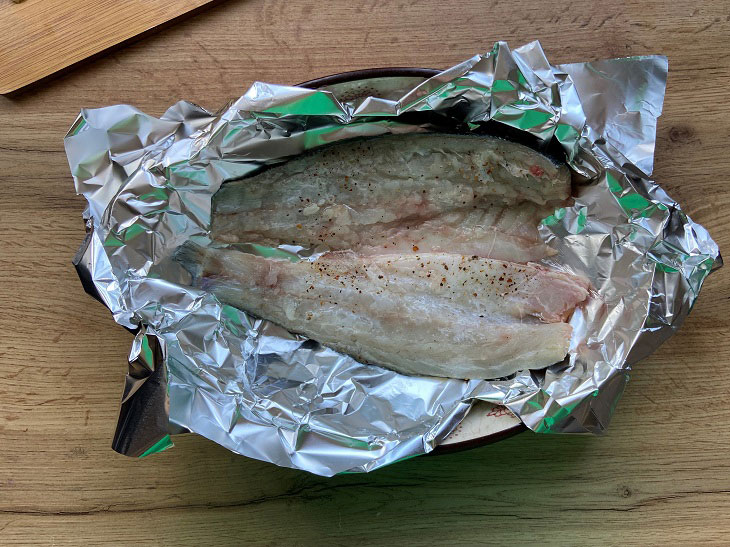 8. Arrange the zucchini and carrots on top of the fish. Some housewives also like to put sliced ​​\u200b\u200btomatoes.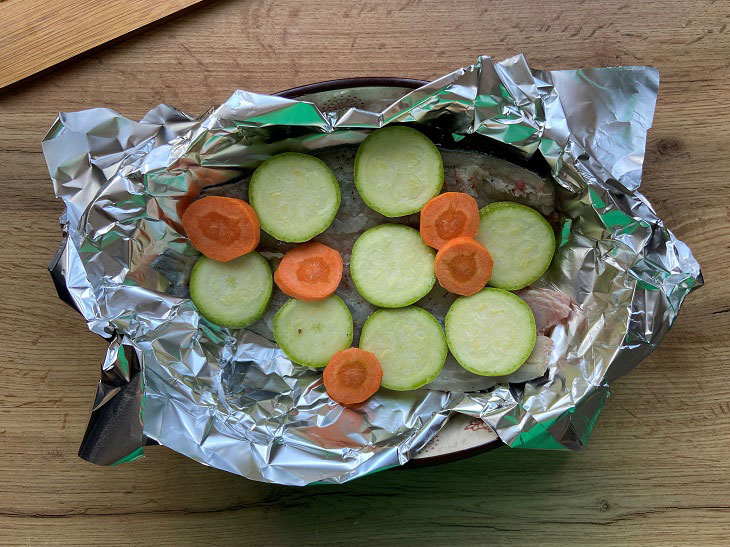 9. We put pepper and potatoes on top of zucchini and send the dish to the oven. Don't forget to salt the vegetables. Of course, the dish should be covered with foil so that the vegetables cook in their juice. Cooking time is approximately half an hour.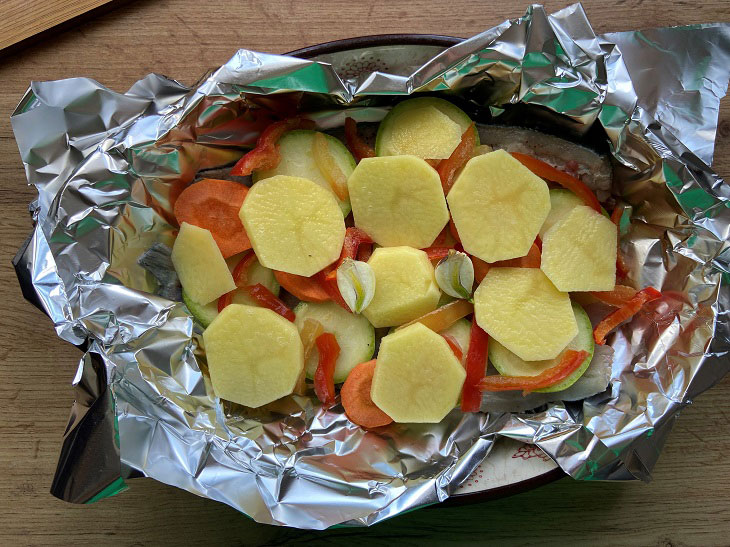 Serve the fish garnished with lettuce leaves, as well as putting a creamy garlic sauce next to it. Best consumed warm.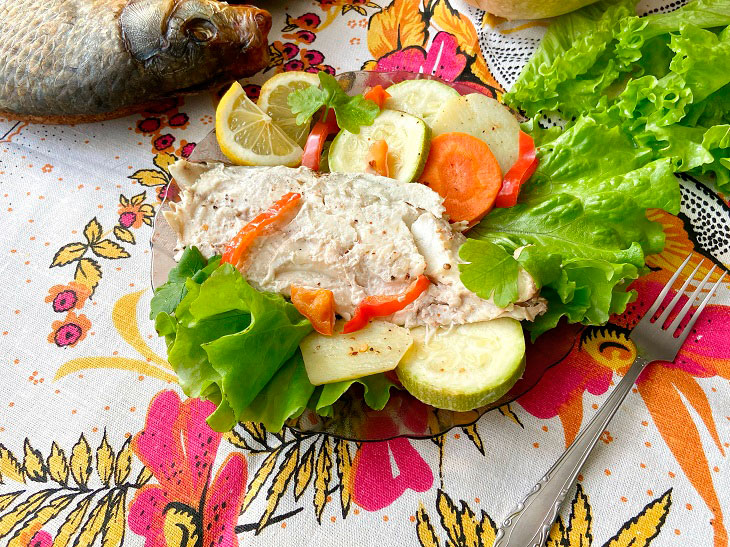 Bon appetit!