Recipes of Mediterranean cuisine around the world are considered the standard of proper nutrition. High life expectancy, low percentage of people with obesity and cardiovascular diseases – this is a weighty argument for including these recipes in the daily menu. The inhabitants of the Mediterranean coast consume a lot of fresh fish and seafood; many vegetables, fresh aromatic herbs and bright spices are used in recipes.
We offer you a simple Greek fish recipe. The origin of the recipe is vague, but the dish is popular in all European cuisines. Greek-style fish is low-calorie and is suitable for supporters of a healthy, healthy diet and for a diet menu. Any small-boned fish – sea or river – is suitable for the recipe. In order to preserve the juiciness of the fish, it is pre-fried in a pan in a small amount of vegetable or olive oil. Choose a set of vegetables according to the season – tomato paste can be replaced with fresh tomatoes.
Ingredients:
Fish (pike) – 0.65 kg.
Carrots – 150 g.
Onion – 70 g.
Egg – 1 pc.
Tomato paste – 50 ml.
Vegetable oil – 35 ml.
Nutmeg – 1 g.
Cumin – 1 g.
Bay leaf – 1 pc.
Salt, pepper – to taste.
Greens – for serving.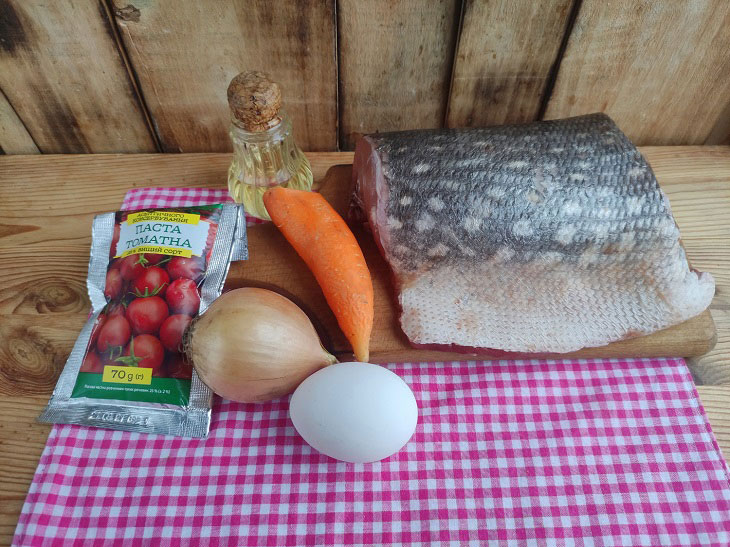 How to cook:
1. Clean the fish piece from scales and bones. Cut the pike into small portioned pieces weighing about 15 g. Add nutmeg, salt and pepper. Rub the salt and spices over the fish and leave for 5 minutes.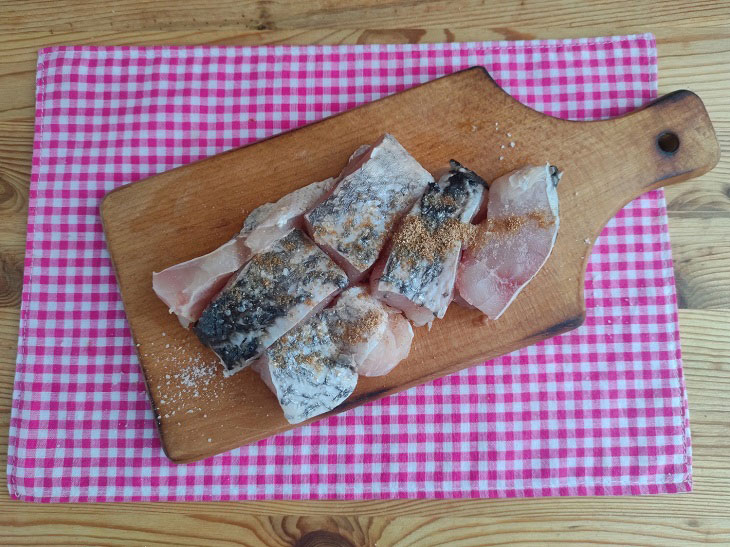 2. Beat the egg with a pinch of salt in a bowl. Dip each piece of pike in the egg.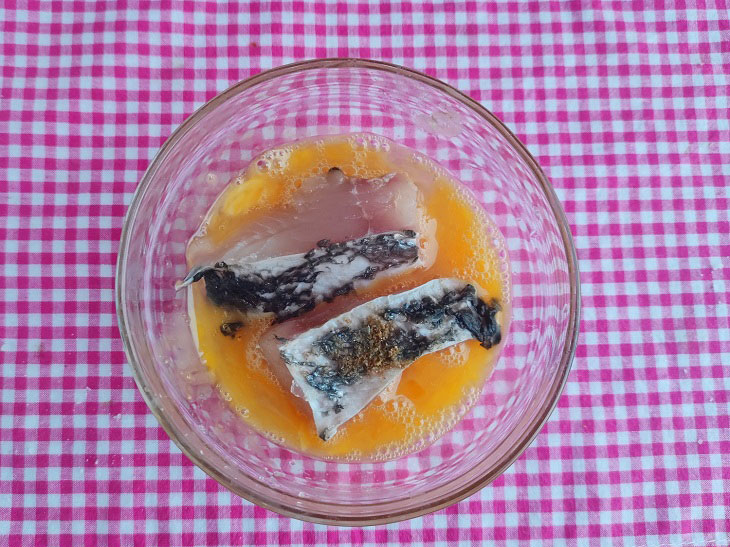 3. Put the fish pieces in a frying pan with heated vegetable oil. Fry the fish until golden brown, about 1.5 to 2 minutes per side.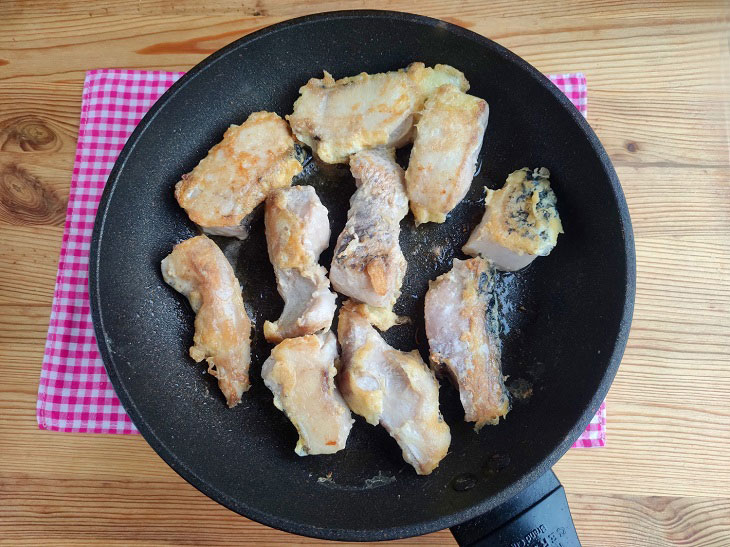 4. Grind the peeled carrots with a coarse grater. Onion cut into small pieces. Saute vegetables in a pan with vegetable oil until transparent.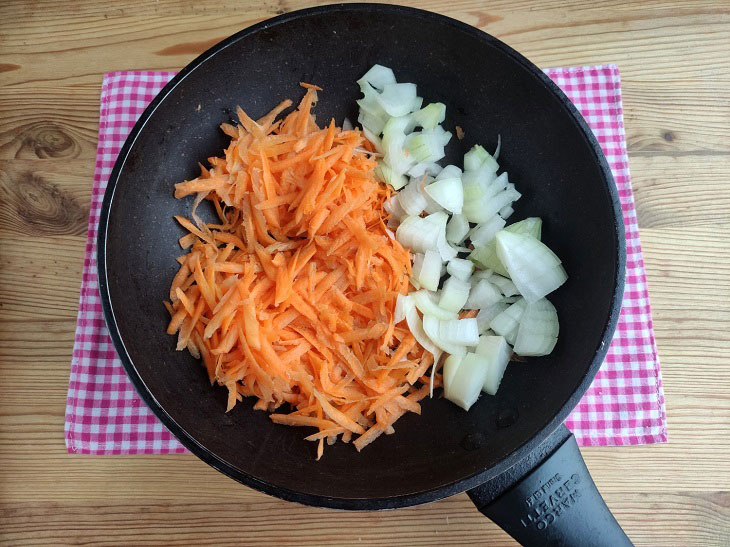 5. Put the tomato paste, bay leaf, cumin in the pan. Stir vegetables and heat through for 2 minutes.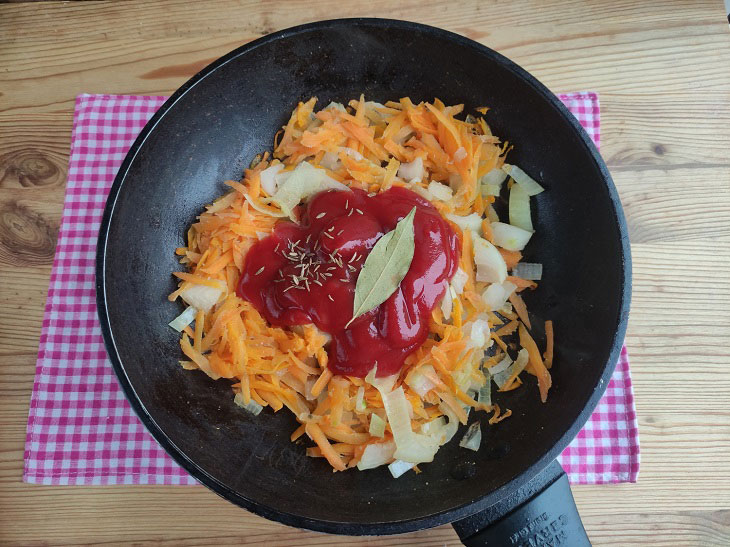 6. Lubricate the baking dish with vegetable oil, lay the fish.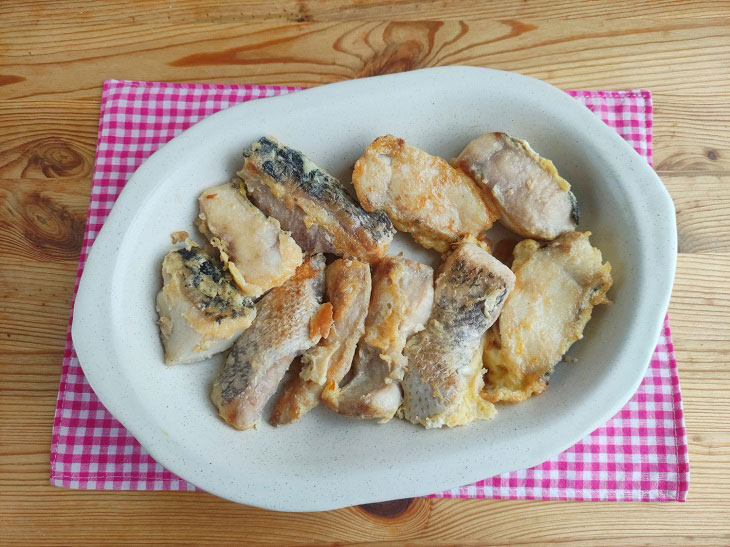 7. Lay the vegetable mass on top, level it and bake in the oven for 25 minutes at 190 degrees.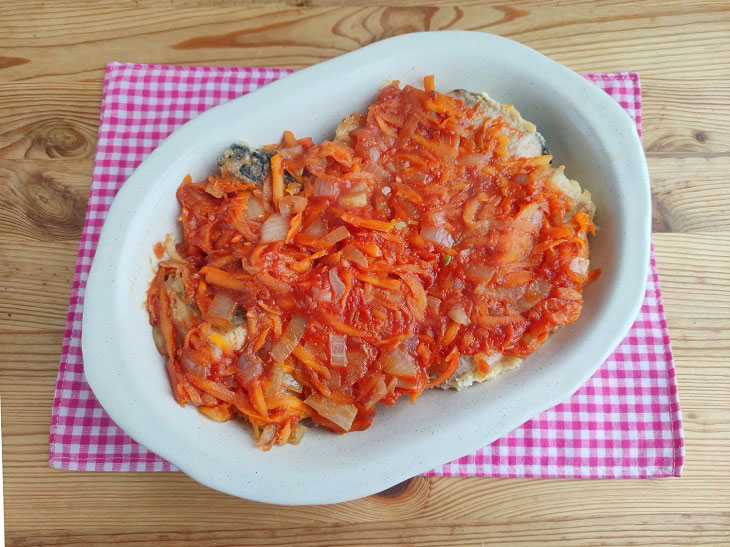 8. Greek fish can be served in the form in which it was baked. Decorate the dish with herbs.
Greek fish is delicious hot or cold.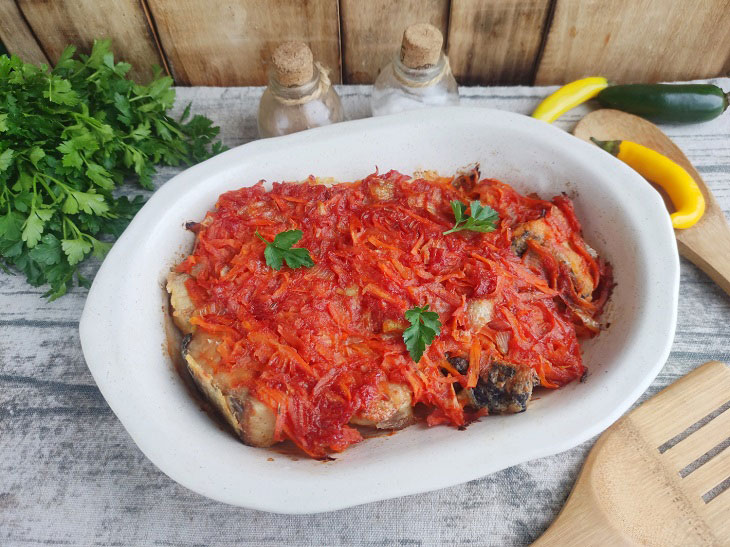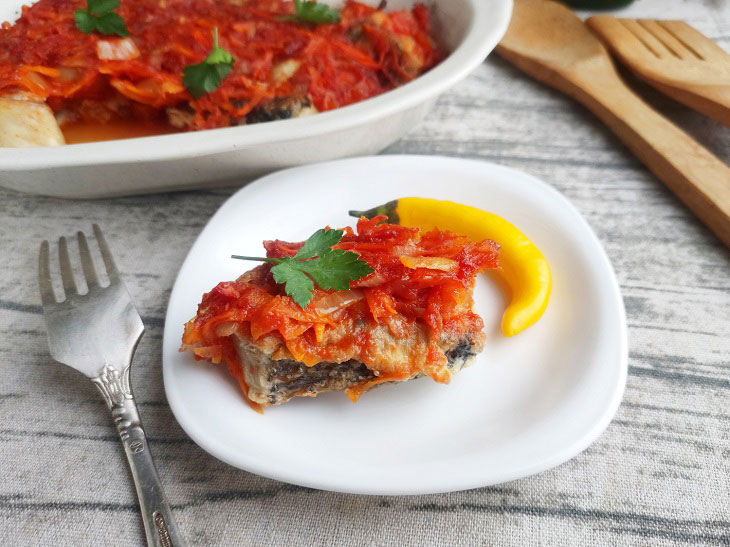 Bon appetit!