Draniki with bacon and onions are very juicy and it is not difficult to cook them. When choosing fat, you should give preference to the one that has a meat layer. You need to fry potato pancakes in a pan with a special coating. So they will have a beautiful and appetizing crust on all sides, and it will be easy to turn them over in a pan, nothing will stick to the bottom. Absolutely any potato is suitable, so you can not stop at its choice, but use the one that is.
You can serve them without anything, or you can think of an interesting sauce, for example, garlic. It is with this sauce that potato pancakes will be especially tasty. And you can serve them simply with sour cream, but it is advisable to purchase it at home. The appetizer will be delicious both hot and cold.
Ingredients:
Potatoes – 4-5 pcs.
Egg – 1 pc.
Onion – 0.5 pcs.
Salt – a few pinches.
Pepper – a few pinches.
Flour – 30-40 g.
Vegetable oil – about 2-3 tbsp. l.
Salo – to taste.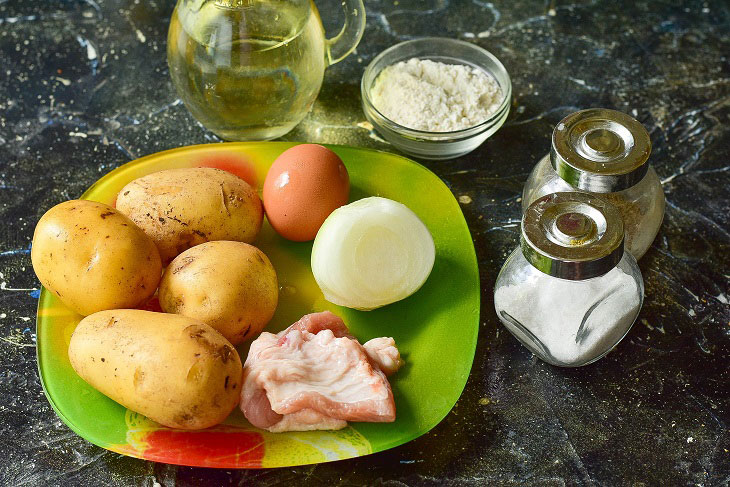 How to cook:
1. Peel all vegetables at once. Grate potatoes on a coarse grater.
If there is no grater, then use a meat grinder to chop vegetables.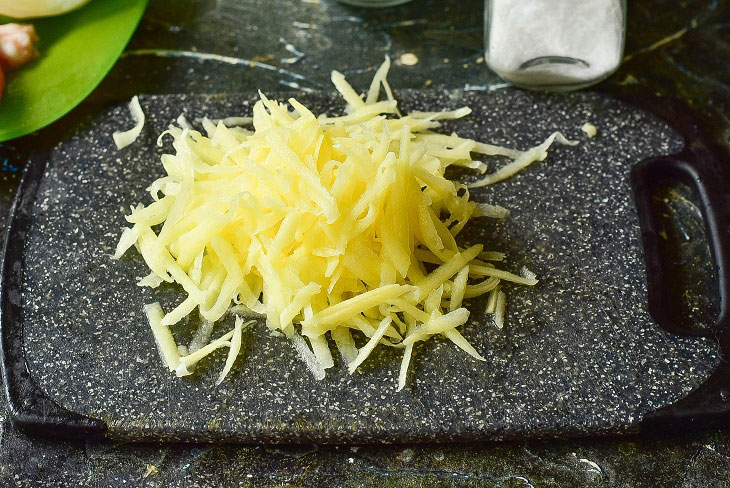 2. Immediately send it to a large deep bowl.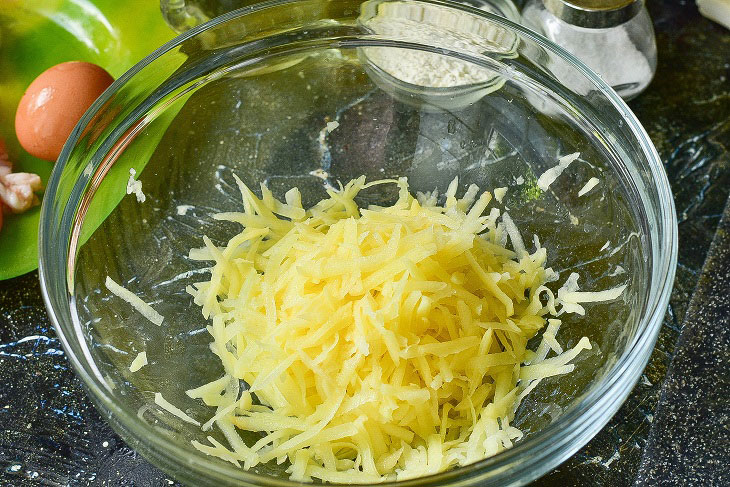 3. Chop the onion.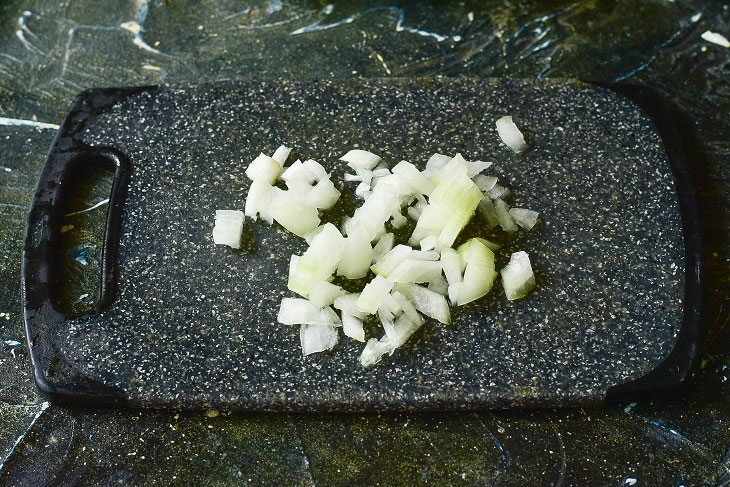 4. Put it in a bowl with grated potatoes. Crack a chicken egg in there.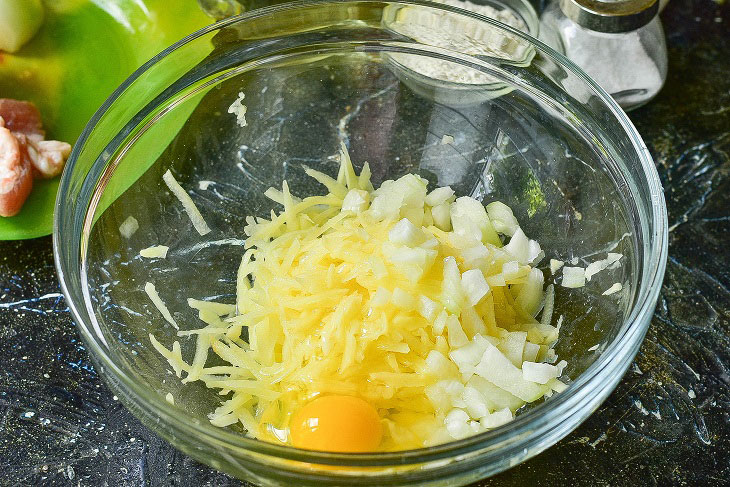 5. Add premium flour.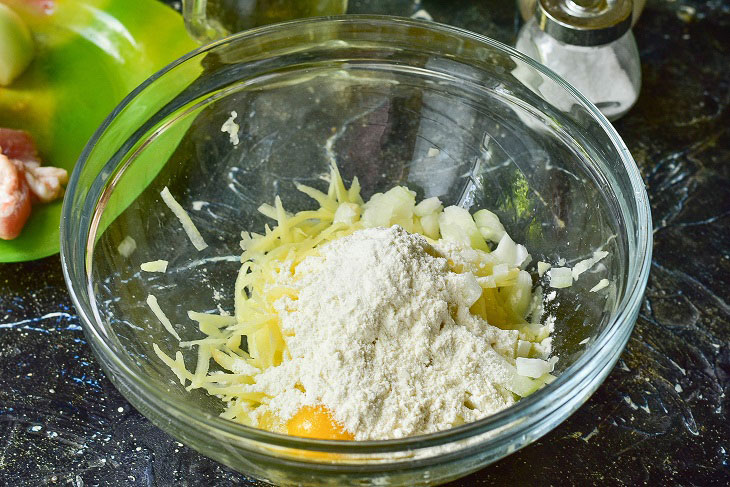 6. Add salt as well as pepper.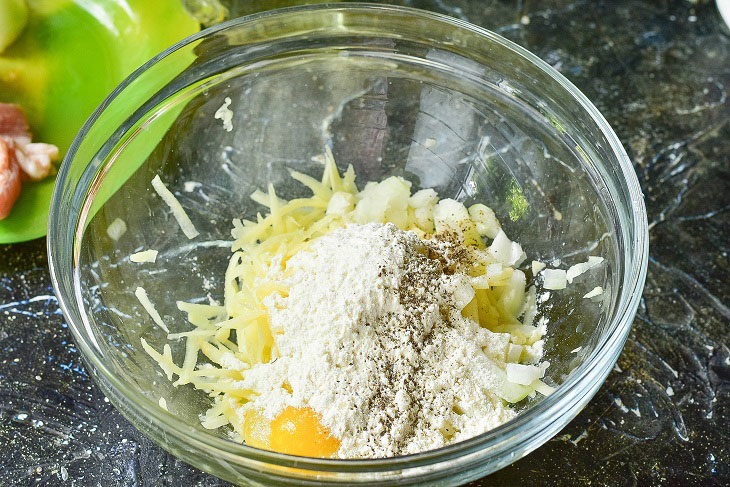 7. Cut the bacon with the meat layer into pieces not large in size. Post it to previous products. Mix everything very well.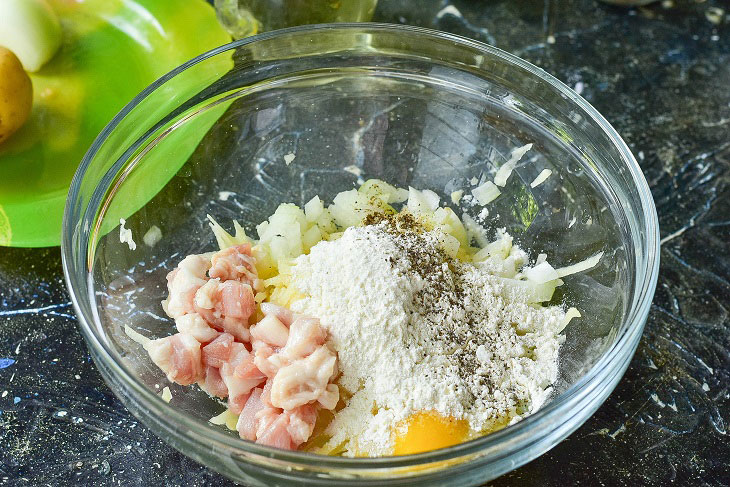 8. Put a spoonful of potato pancakes into the pan. You can make them smaller or larger.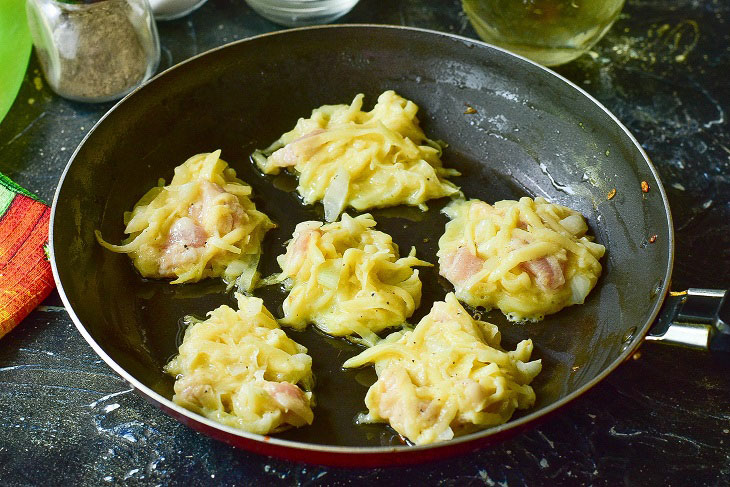 9. Be sure to fry them on moderate heat. In time, 2-3 minutes is enough on one side, and then the same amount to fry them on the other. Do not cover the top of the pan with a lid.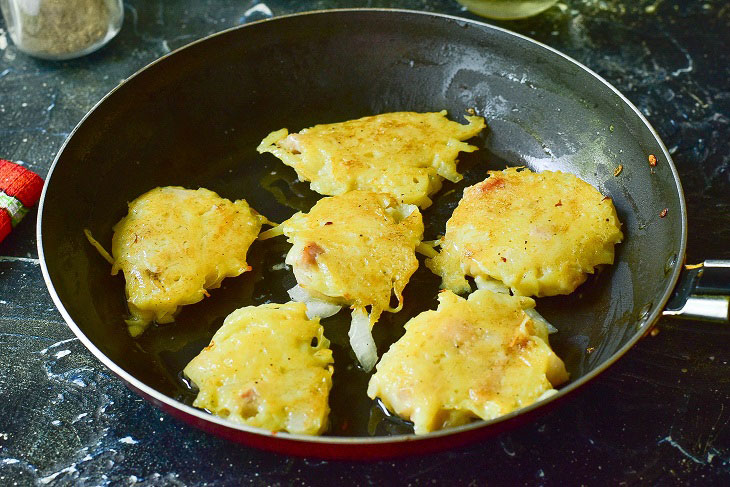 10. Decorate ready-made potato pancakes with bacon and onions with fresh herbs. Parsley, dill will do, or you can put potato pancakes on lettuce leaves. By the way, after frying, it is advisable to send the finished dish on a paper towel for a minute so that excess vegetable oil escapes from them, and then serve it to the table. Don't forget sour cream or some other sauce!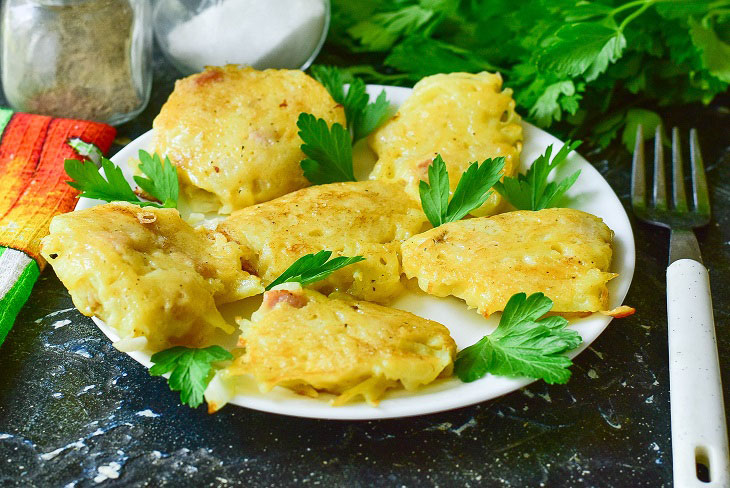 Bon appetit!