Thin Armenian lavash gives many ideas for making delicious and simple dishes from it. Today we offer to bake pita bread with vegetable filling. This filling will consist of cabbage and zucchini. Dry porcini mushrooms will add a special touch to the filling.
Ingredients:
Thin Armenian lavash – 3-4 pcs.
Cabbage – 300 g.
Zucchini (medium size) – 1 pc.
Onions – to taste.
Garlic – to taste.
Dry porcini mushrooms – 1 handful.
Hard cheese – 100 g.
Sour cream – to taste.
Salt – to taste.
Spices – to taste.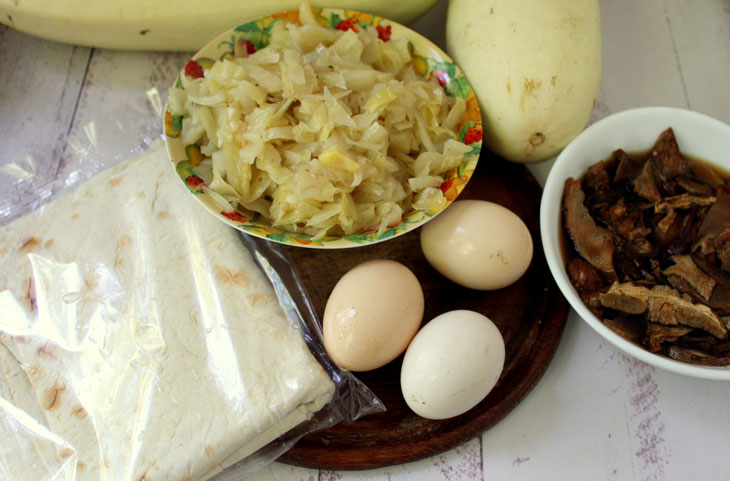 How to cook:
1. Prepare the stuffing for pita bread. To begin with, finely chop the white cabbage and send it to a hot pan with vegetable oil (30-50 ml). Add water (50 ml) to the cabbage and cover. Simmer the cabbage over medium heat until tender, add the onion and garlic to taste. Evaporate all the liquid from the cabbage, add salt and black pepper to taste. Pour the cooked cabbage onto a plate, let it cool.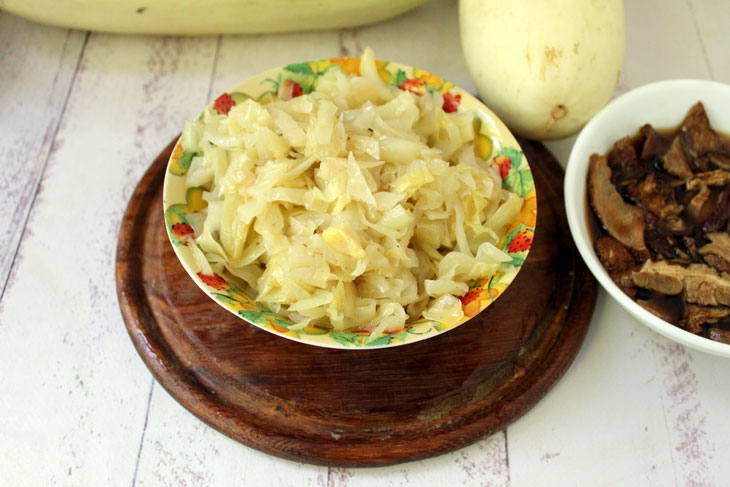 2. Pre-soak a handful of porcini mushrooms in hot water. Then rinse the mushrooms and chop finely.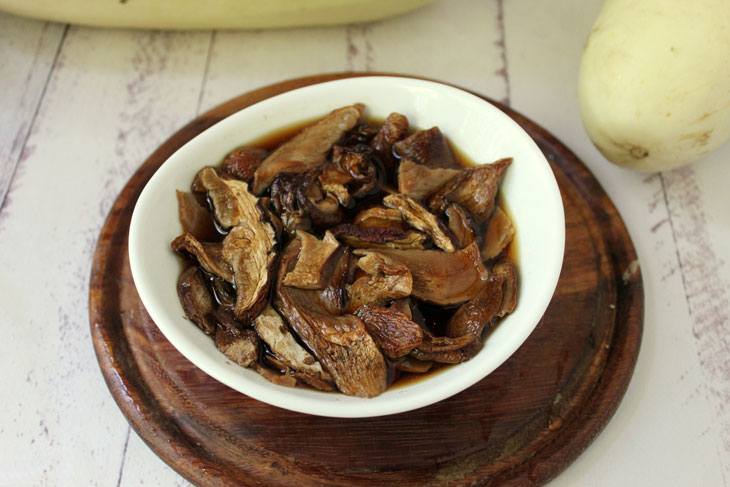 3. Peel the zucchini from the peel and from the internal large seeds, if any. Cut the zucchini into strips or cubes.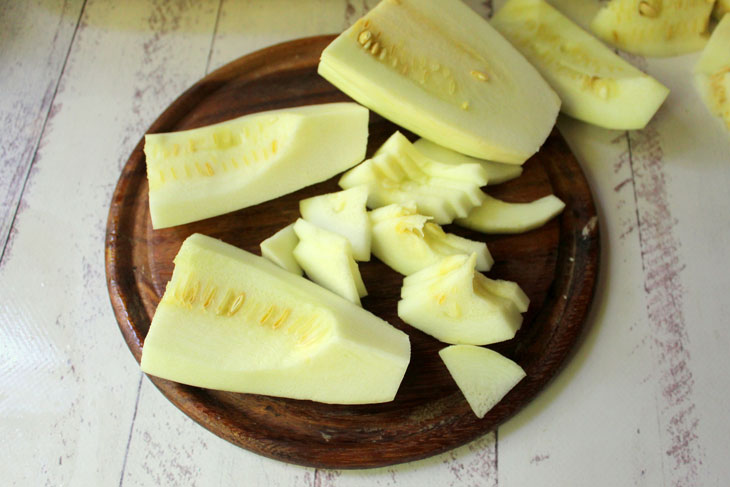 4. Fry the zucchini in vegetable oil without adding salt for 10 minutes, then add the mushrooms. Cook the zucchini for another 10 minutes, then add salt to taste. Place zucchini with mushrooms in a bowl with cabbage. These vegetables will be the filling for pita bread, grated cheese (50 g) and a few tablespoons of sour cream or mayonnaise can be added to it.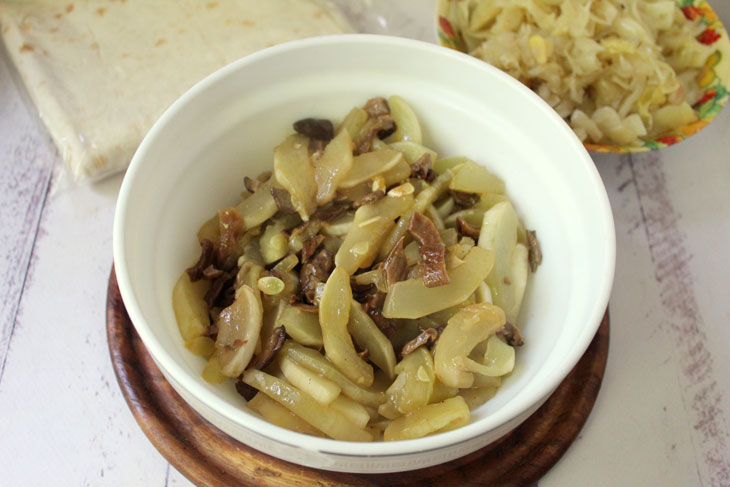 5. Spread the pita bread on the table. If the sheets are large, cut into several pieces. Spread the filling on the pita bread and twist it into tubes.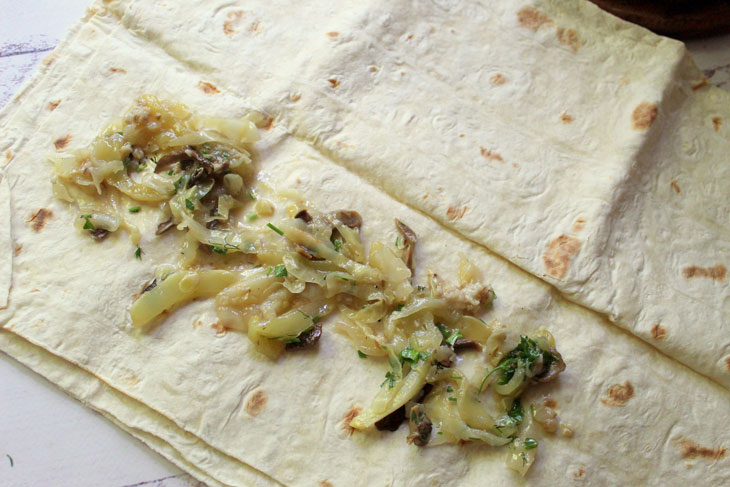 6. Lay the stuffed pita bread on a baking sheet.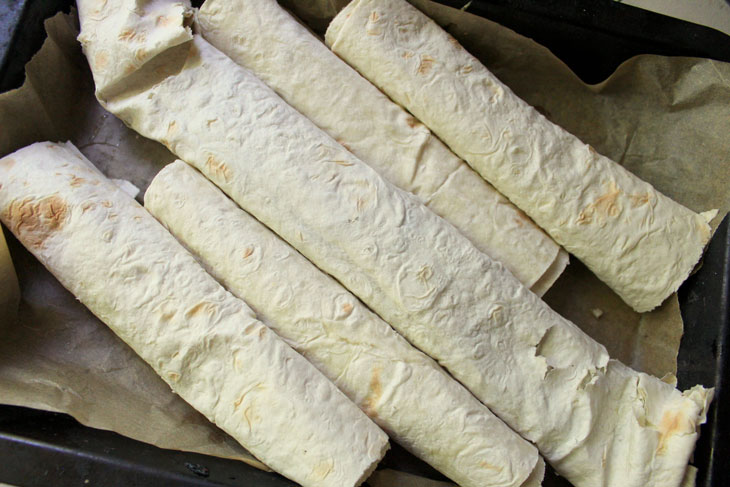 7. Lubricate pita bread with sour cream and sprinkle generously with grated cheese.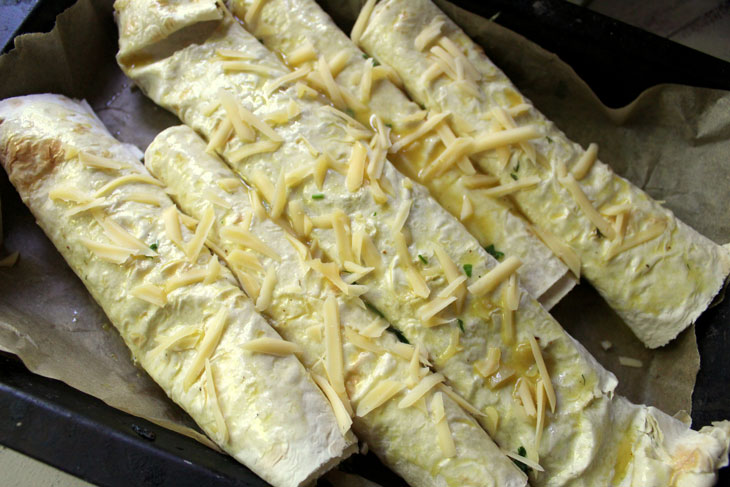 8. In an oven preheated to 180 degrees, bake pita bread for 15-20 minutes until golden brown.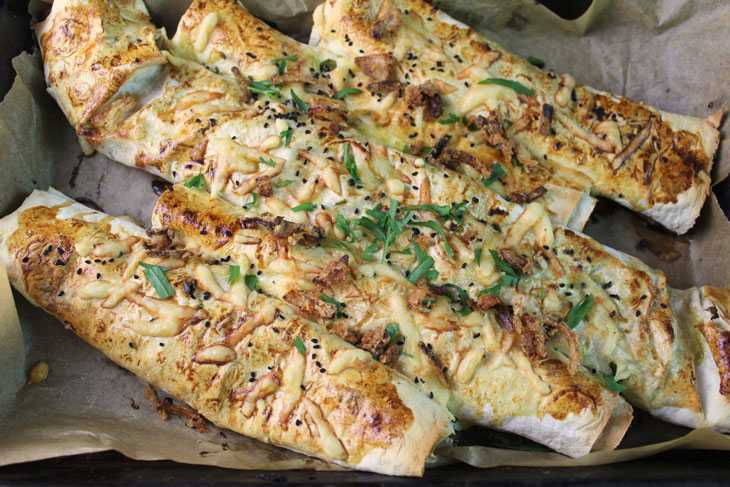 Serve warm baked pita bread with cabbage and zucchini with sour cream.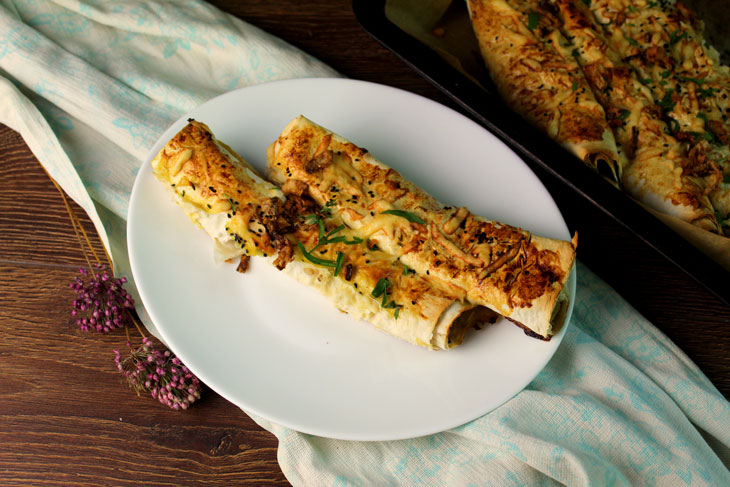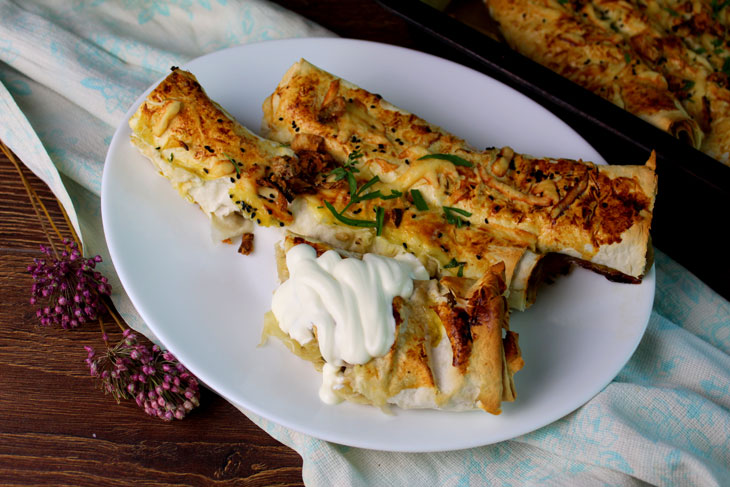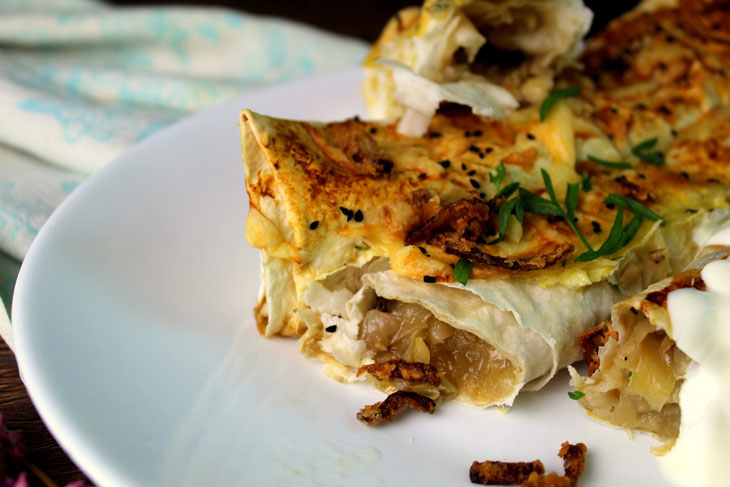 Enjoy your meal!