Pollock is a rather inexpensive and tasty fish, from which you can cook many delicious dishes. By the way, it is also quite useful. And its main advantage is that it has few seeds, which is why even in the kindergarten it is on the weekly menu.
The fastest and easiest way to cook this fish is to bake it with lemon in the oven. So the fish retains almost all its useful properties, it comes out soft, tender and very tasty to taste. This recipe is suitable for everyone, from children to adults who are on a diet or just trying to eat healthy and non-greasy food.
Ingredients:
Pollock – 1 pc.
Salt – to taste.
Black pepper – to taste (you can do without this ingredient).
Lemon – a few slices.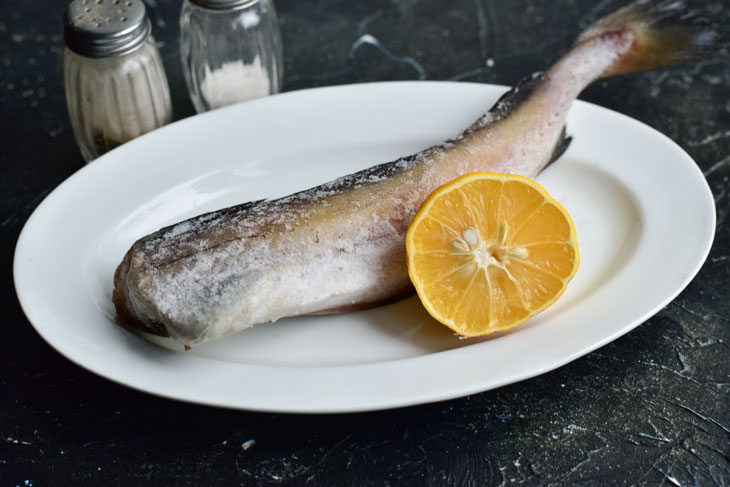 Cooking:
1. Leave the fish in a plate at room temperature. The ice should completely melt on it. After that, cut off all the fins and tail. Make an incision along the abdomen, remove the insides, wash the fish.
If the fish was sold with the head (this is a particularly rare case), then it must be cut off.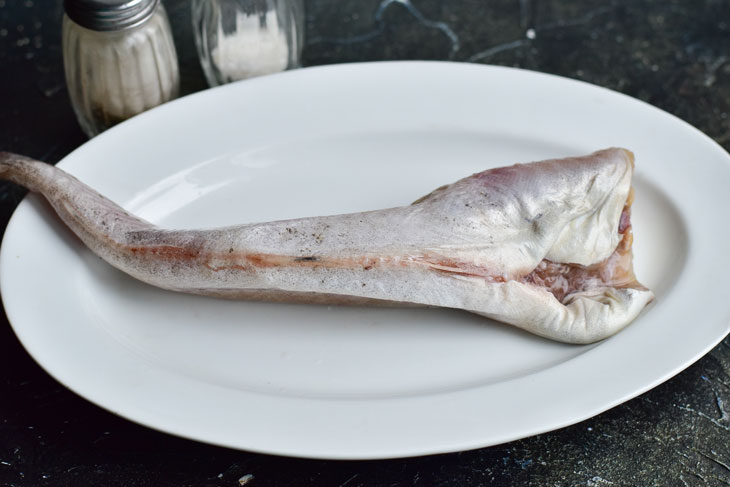 2. From all sides and be sure to pepper the fish inside.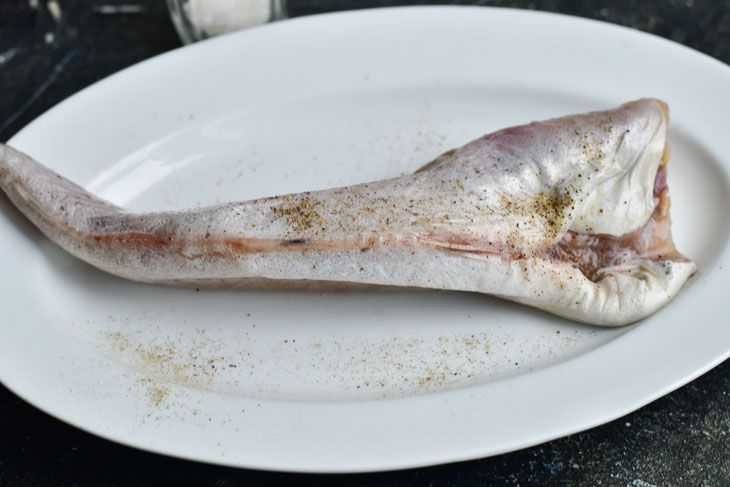 3. Then do the same procedure with salt. If there is a desire, then you can also sprinkle the fish with some other spices.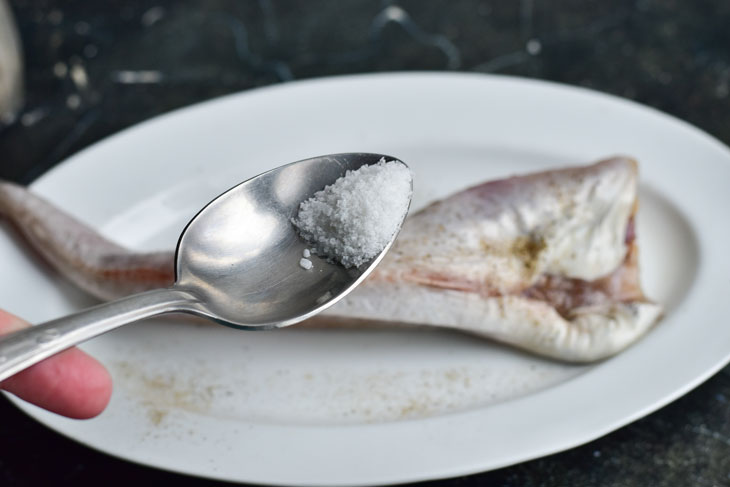 4. Wash the lemon, cut it into small pieces.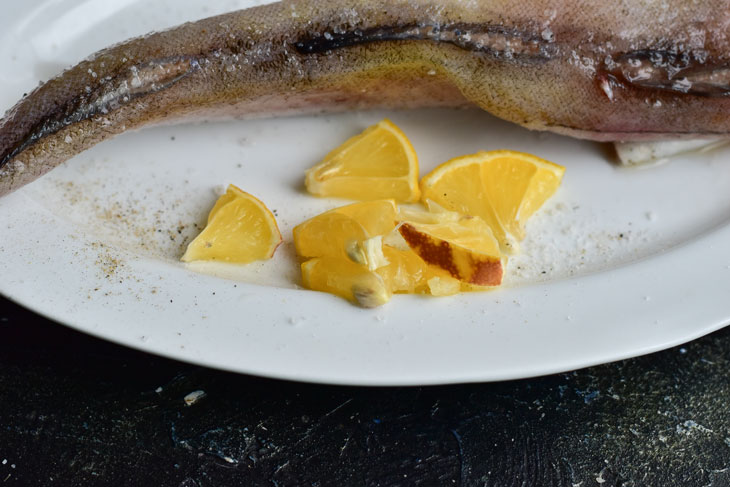 5. Transfer the fish to the foil or baking sleeve. Put a couple of slices of lemon inside, and live the rest on top of the pollock. You can also squeeze lemon juice on the fish.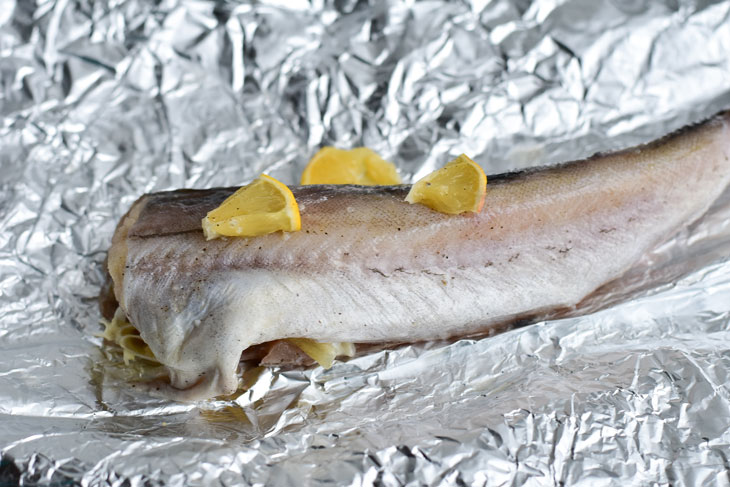 6. Wrap the foil well.
If a sleeve is used, then tie a special tie strip on both sides of the edge.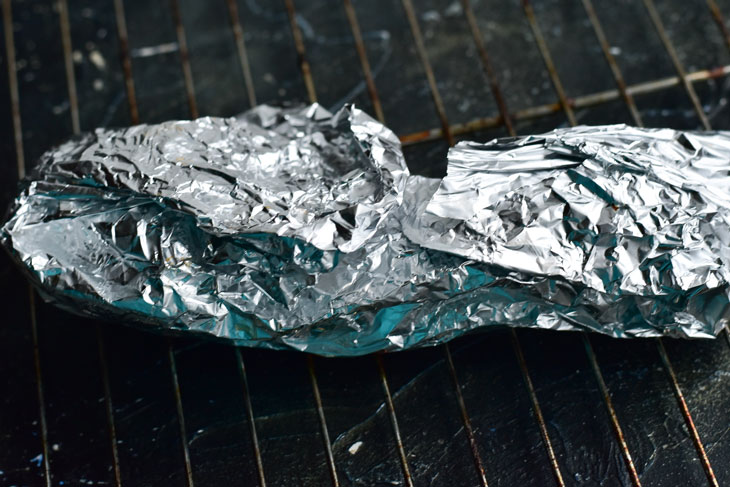 7. Send the fish to an oven preheated to 180 degrees for 20 minutes.
Serve fish hot or cold. Soy can be used as a sauce.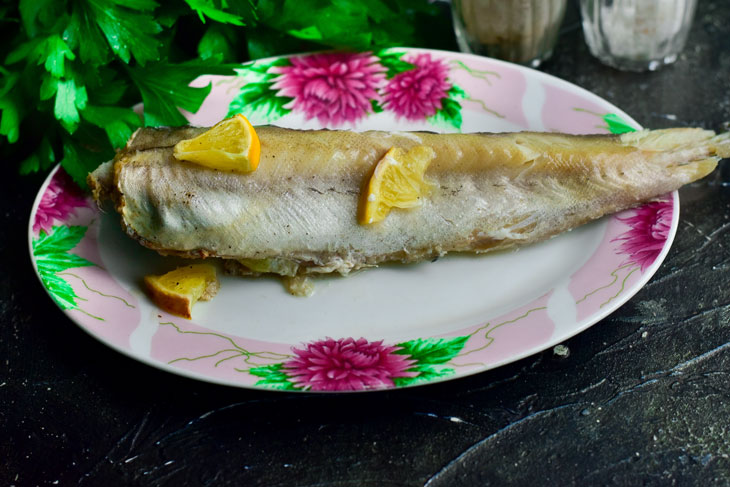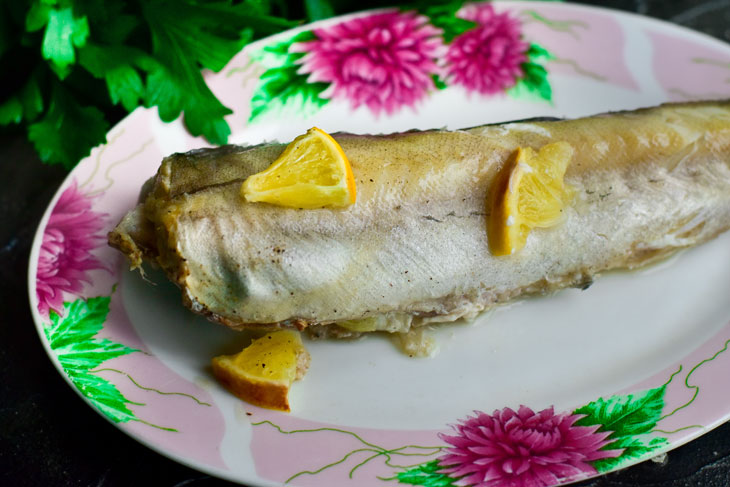 Bon appetit!