Red snapper baked with lemon and rosemary is a dish for those who love a combination of bright flavors. Aromas of citrus, spicy garlic and rosemary blend together and harmonize perfectly with the fish. Additional flavor notes are made by white pepper.
Ingredients:
Red perch – 3 pcs.
Garlic – 3 cloves.
Lemon – 1 pc.
Rosemary fresh – 3 sprigs.
White peppercorns – 20 pcs.
Olive oil – 2 tbsp. l.
Salt – to taste.
Dill greens – for serving.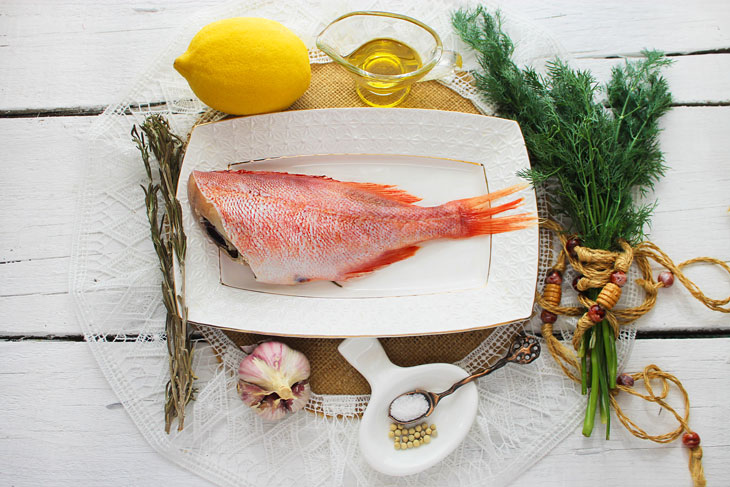 How to cook:
1. Grind white peppercorns in a mortar.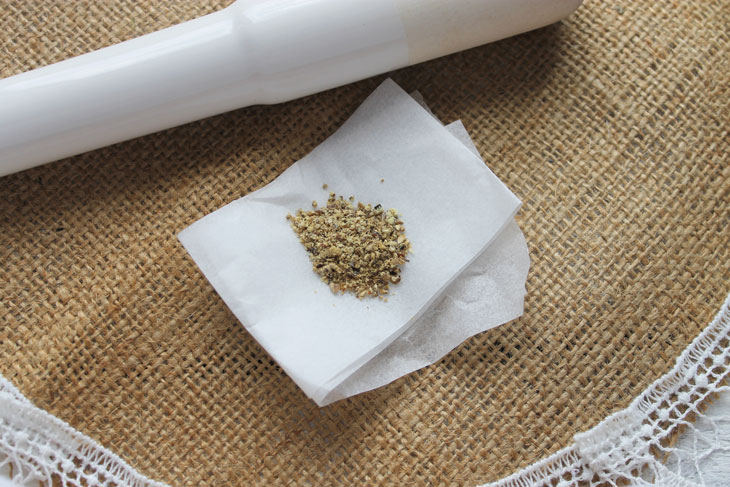 2. Wash the lemon thoroughly with hot water. This will allow the citrus aroma to fully develop, and at the same time you will remove the unhealthy wax coating that is usually applied to lemons for a longer shelf life.
Peel off the garlic cloves.
Cut 3 circles from the lemon and cut each in half. Cut each garlic clove in half as well.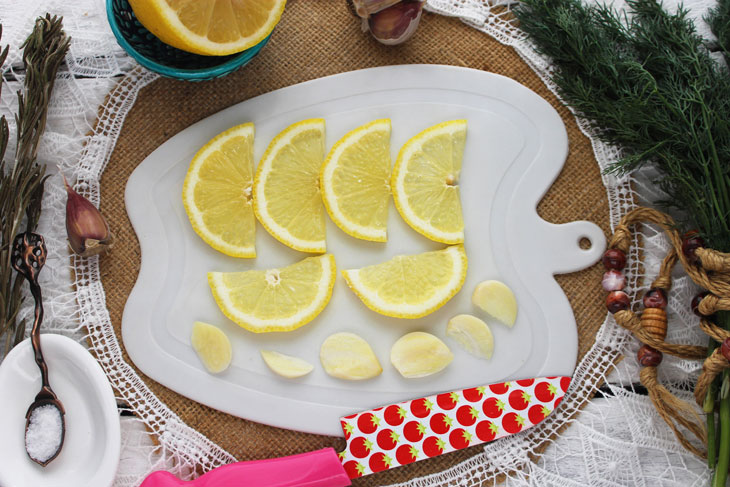 3. Clean the fish from scales, cut off the fins and tail.
Be sure to remove the black film from the abdomen, otherwise the baked fish will be bitter.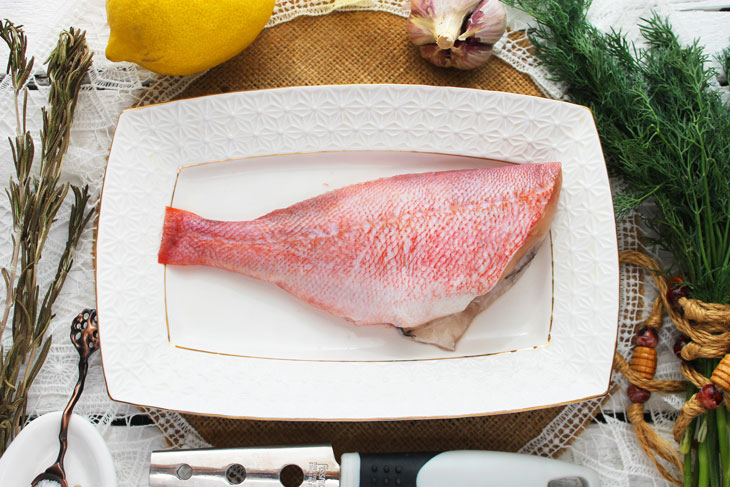 4. Rub the fish with white pepper and salt.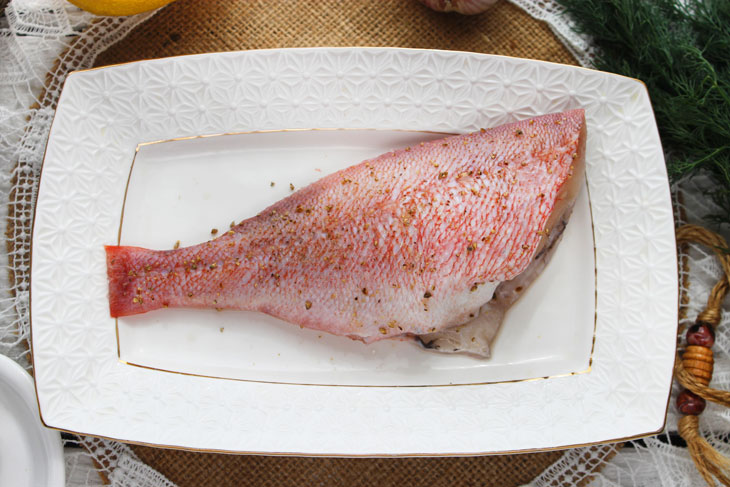 5. Place 2 lemon slices, 2 garlic cloves, and 1 rosemary sprig into the belly of each perch. Fasten with toothpicks so that the contents of the bellies do not fall out during baking.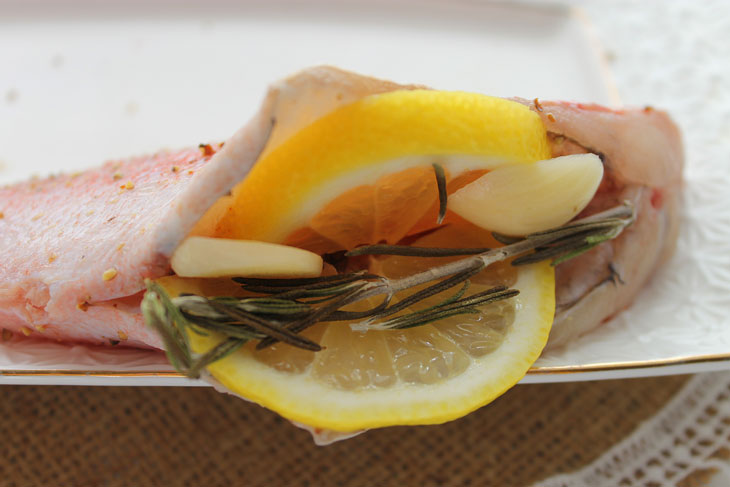 6. Grease a refractory mold with olive oil. Lay out the fish.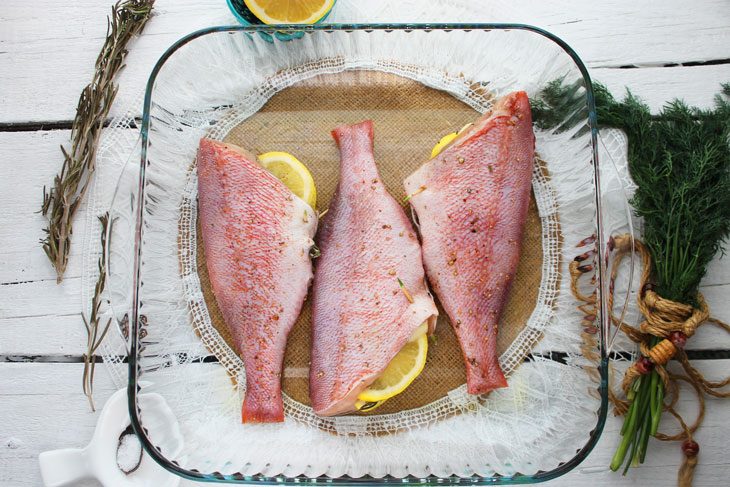 7. Brush each perch with oil using a pastry brush.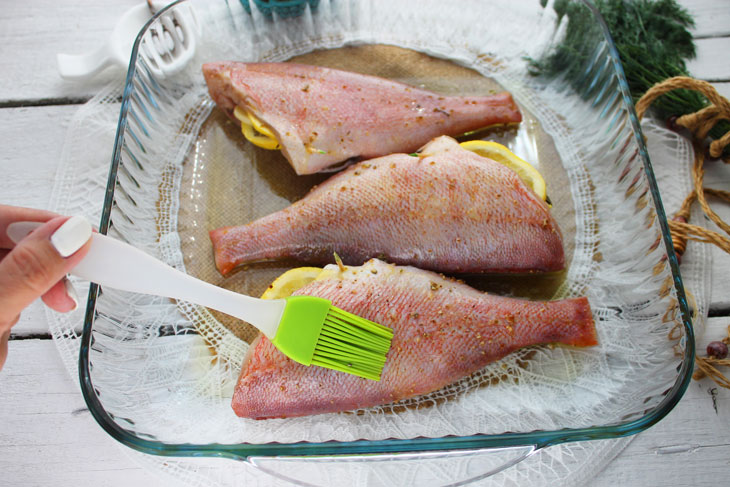 8. Preheat the oven to 180⁰C. Place the fish dish on the top rack of the oven and bake for 25 minutes.
You can grill perch. To do this, put the fish on a preheated grill grate greased with olive oil and fry for 5 minutes.
Red snapper baked with lemon and rosemary is ready to serve. Decorate the dish with lemon slices, tomato slices and small sprigs of fragrant dill. As a side dish, fish is suitable for mashed potatoes, boiled rice or boiled potatoes, as well as steamed vegetables such as cauliflower, broccoli and beans.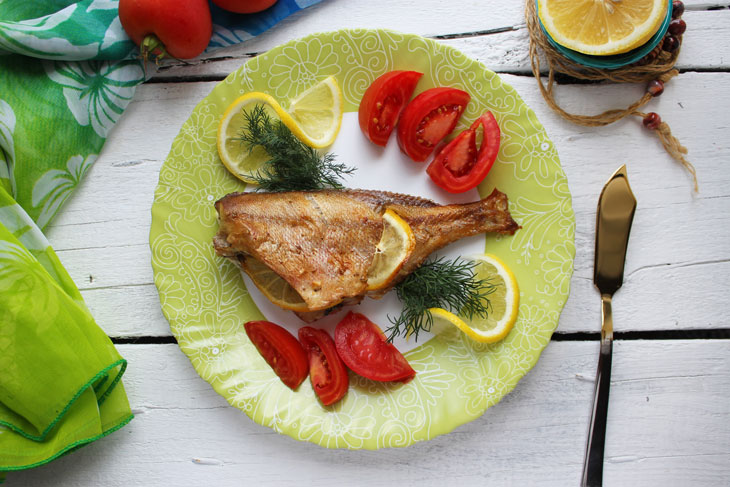 Bon appetit!