Potato balls are a great snack that turns out to be very tasty and festive in appearance. For its preparation, the most affordable and simple ingredients are used, which are definitely in the refrigerator of any housewife.
Fry the balls in a bowl in a large amount of vegetable oil. In order to use less of it, you should take a bowl that is not too large in diameter. After frying, the finished balls should be laid out on a paper towel. This procedure is necessary so that excess oil escapes from them.
Potato balls can be served with sour cream, mayonnaise, ketchup and other types of sauces. They go very well with garlic sauce; to prepare it, you just need to combine sour cream with chopped garlic and dill.
Ingredients:
Potatoes – 6 pcs.
Eggs – 2 pcs.
Salt – to taste.
Black ground pepper – to taste.
Flour – 40 g.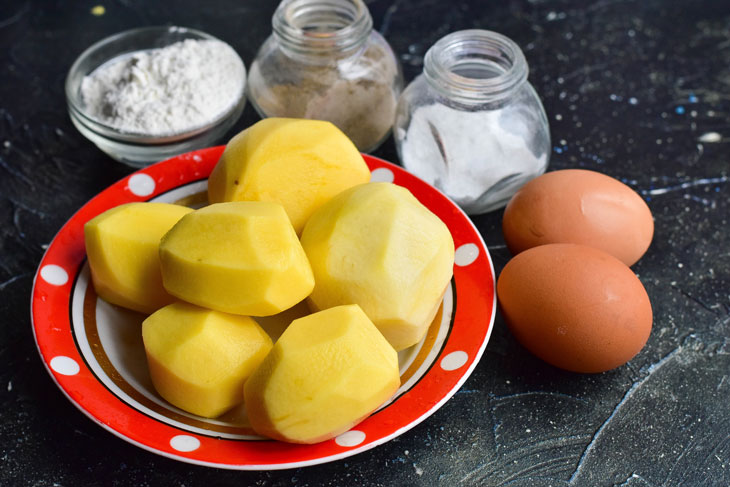 Cooking:
1. Peel the potatoes, cut into medium-sized pieces. Put them in a ladle or in a pan in which you plan to cook vegetables.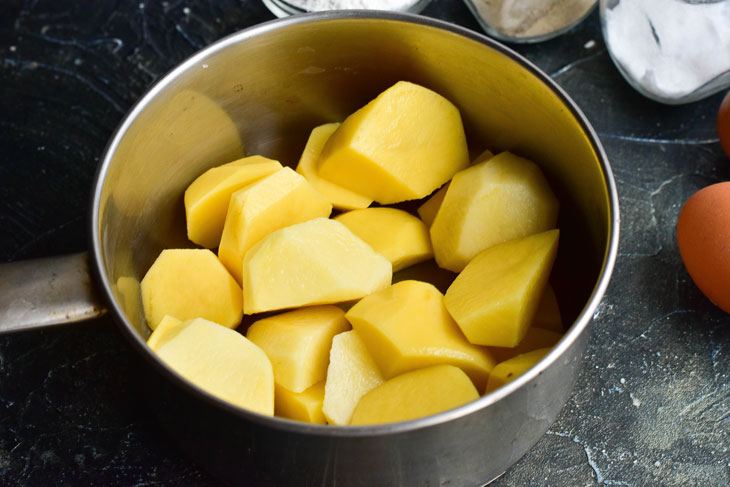 2. Pour water into the vegetables.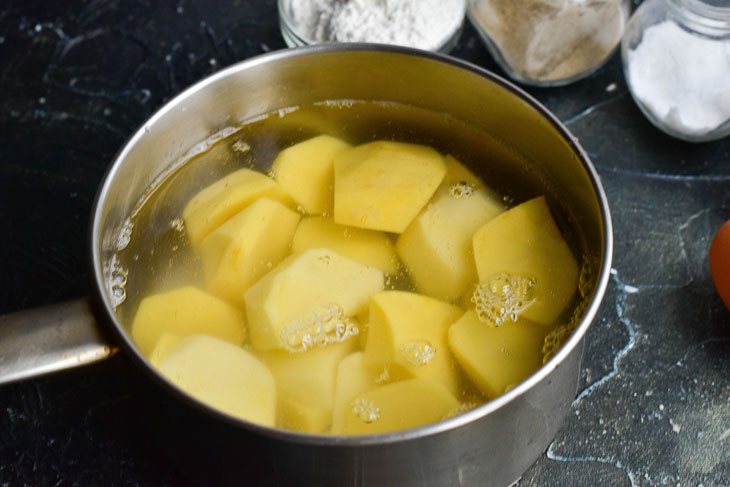 3. Then add salt. Send the potatoes to the fire and cook it for 20 minutes over moderate heat.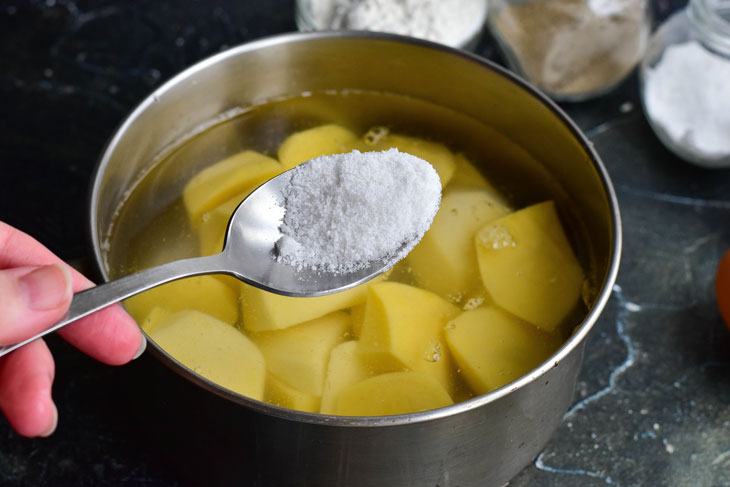 4. In a bowl, beat 1 egg with a fork.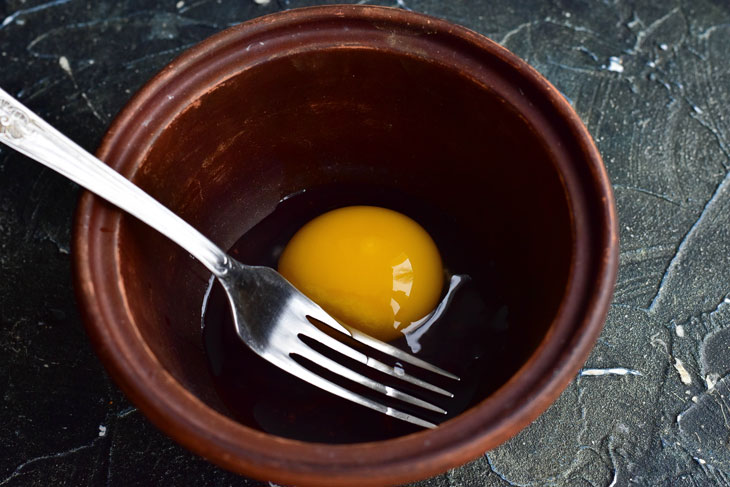 5. Remove the potatoes from the stove.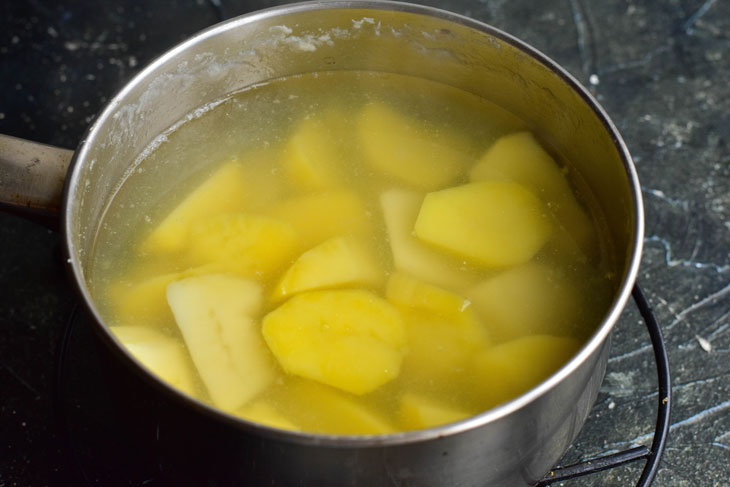 6. Drain the water, and then crush it with a pusher.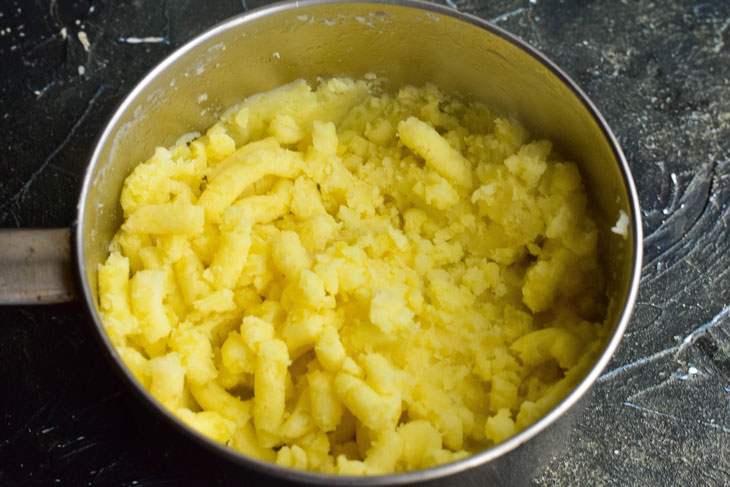 7. Cool the mashed potatoes a little, and then beat the chicken egg into it.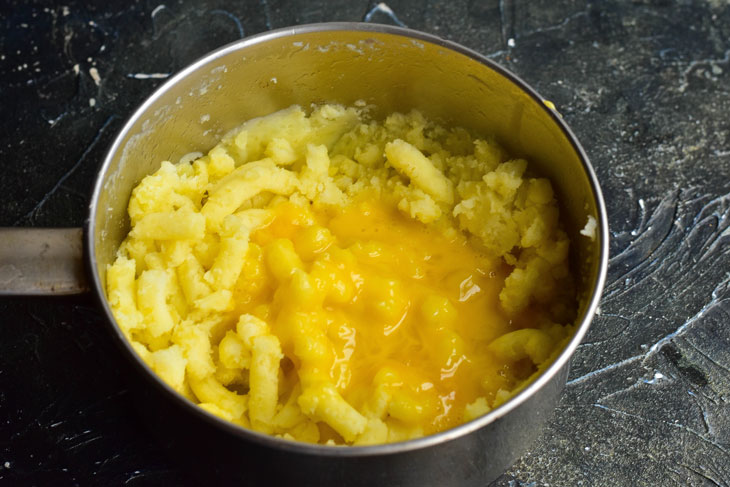 8. Now add salt and ground black pepper.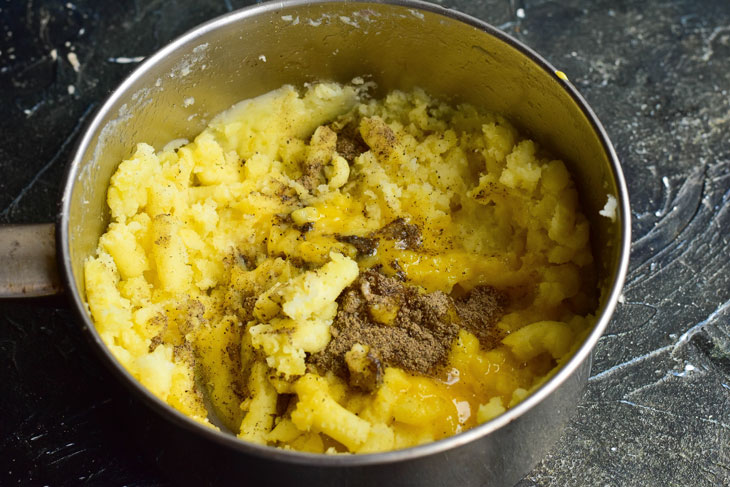 9. Add flour (1 tablespoon) and mix everything well.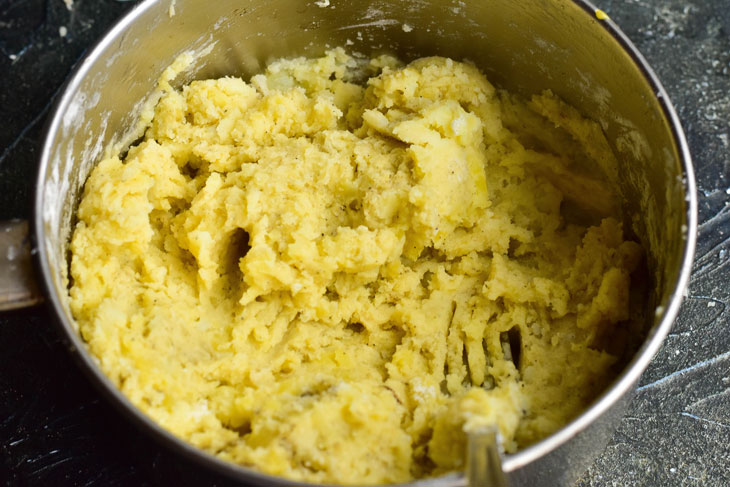 10. Form balls of potato mass with your hands.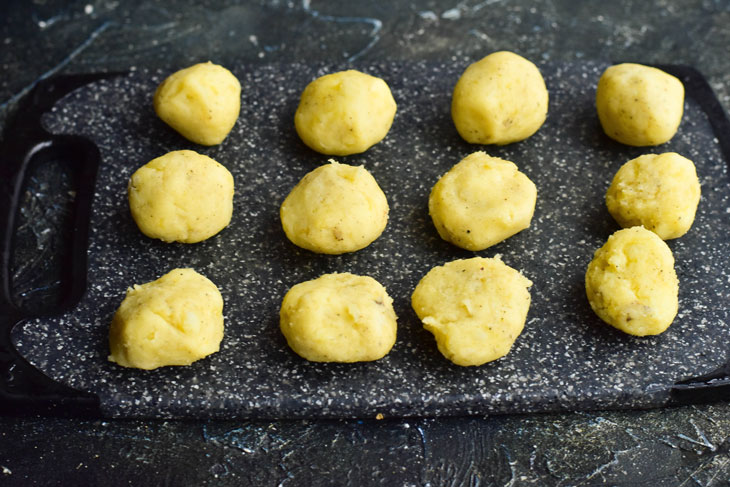 11. Now dip each ball in the egg.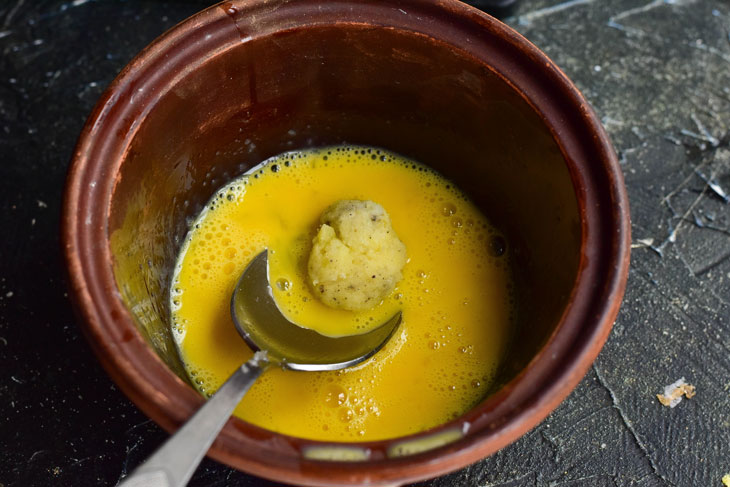 12. Then in flour.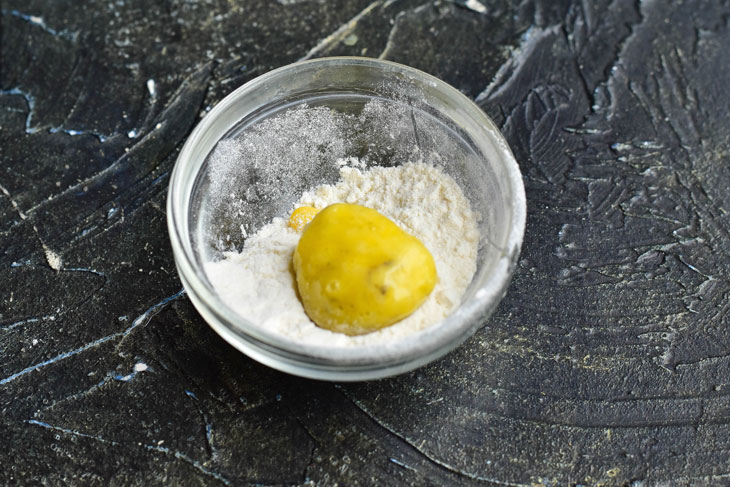 13. Fry the balls in hot vegetable oil until beautiful and golden brown.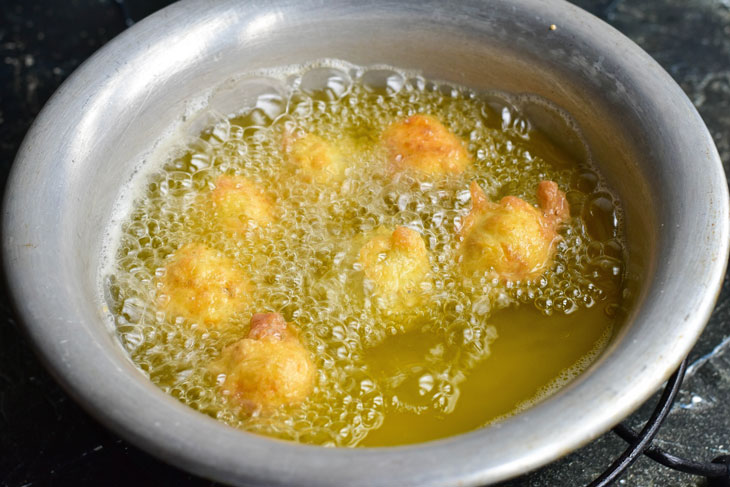 Lay the balls out on a paper towel. Let excess oil drain. Now put them in a bowl and serve.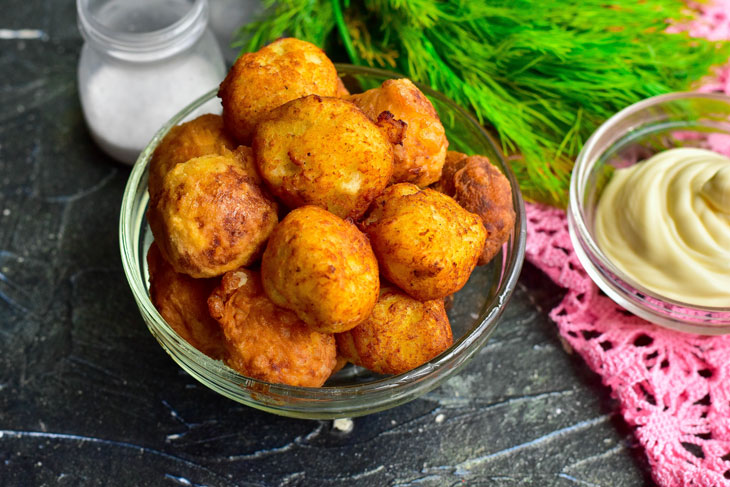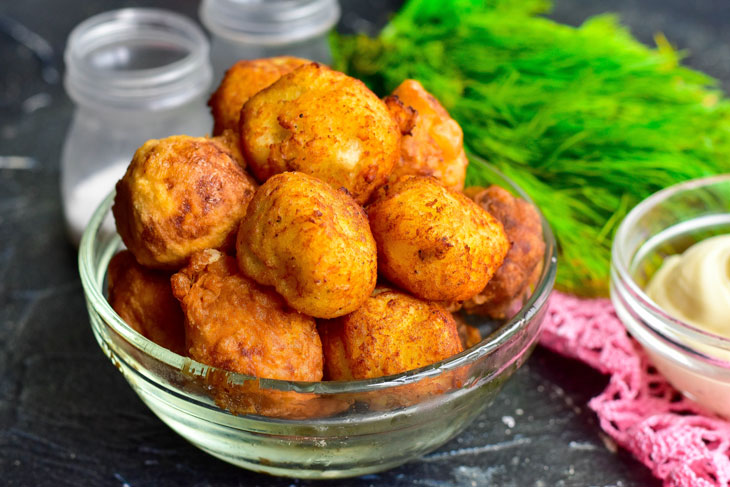 Enjoy your meal!