Summer and spring most often, I want to cook something tasty, quick and simple. Try making delicious and hearty pancakes with green onions for your home. The cooking technology is quite simple and does not take much time. In just 20 minutes, a hearty and tasty snack will be on your table.
Serve pancakes warm with sour cream or other suitable sauce, such as homemade mayonnaise, sweet and sour sauce.
Ingredients:
Green onion – 200 g.
Chicken eggs – 4-5 pcs.
Wheat flour – 5-6 tbsp. l.
Salt – 1-1.5 tsp.
Sugar – 1 tsp
Provence herbs – 1 tsp
Hard cheese – 100 g.
Vegetable oil – 50 g.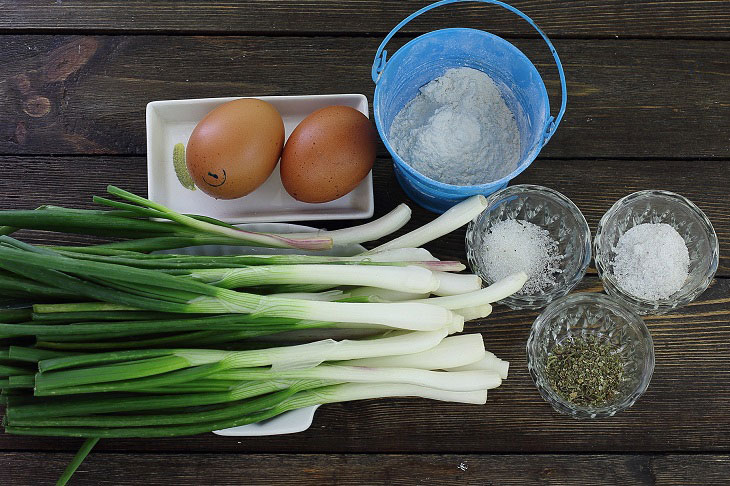 Cooking time: 30 minutes. Servings Per Container: 4.
How to cook:
1. First prepare the green onions. Rinse it well and dry it on a paper towel to remove excess moisture. Cut into small pieces and transfer to a deep mixing bowl.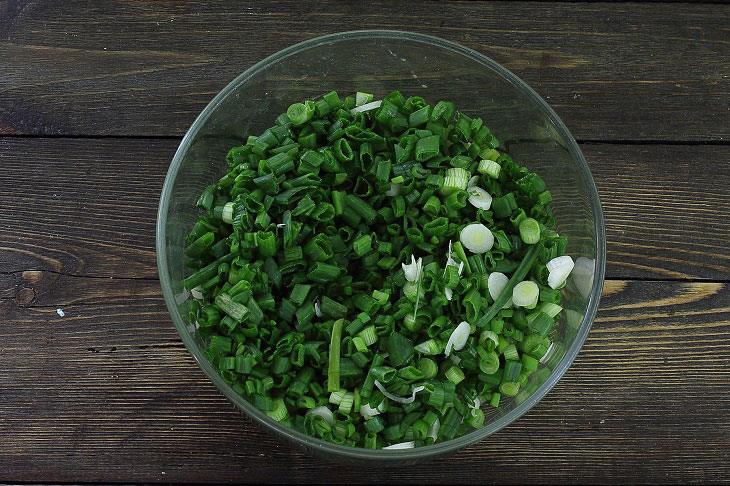 2. Beat in chicken eggs. If they are large, then you will need 4 eggs, if they are small, take 5 pieces. Stir.
3. Pour in salt, sugar and Provence herbs. You can experiment with spices. Stir.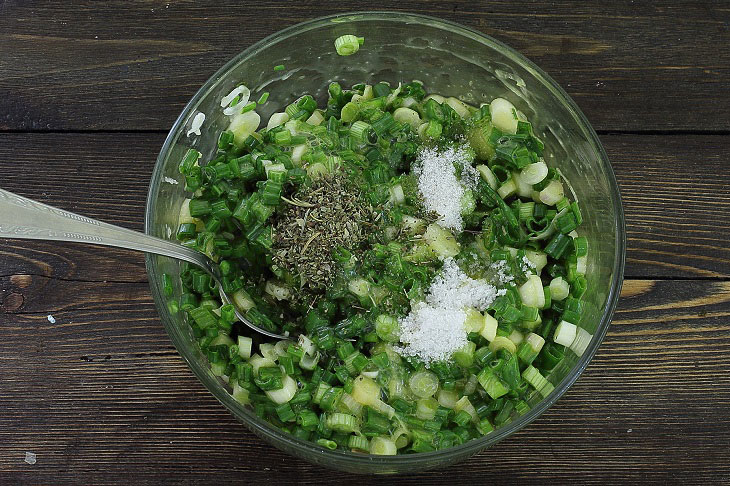 4. Sprinkle the sifted wheat flour. Stir.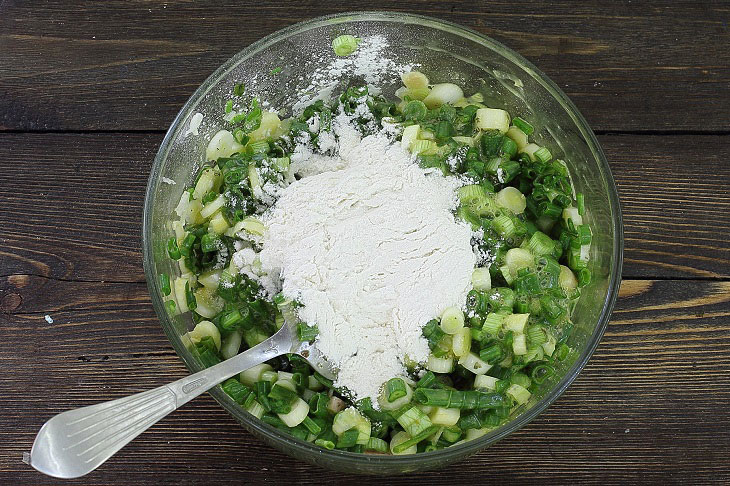 5. Grate any tasty hard cheese. Add cheese chips to the rest of the ingredients. Stir until evenly distributed.
Cover and leave in the kitchen for 10-15 minutes. During this time, the onion mass will release the juice and become not so thick.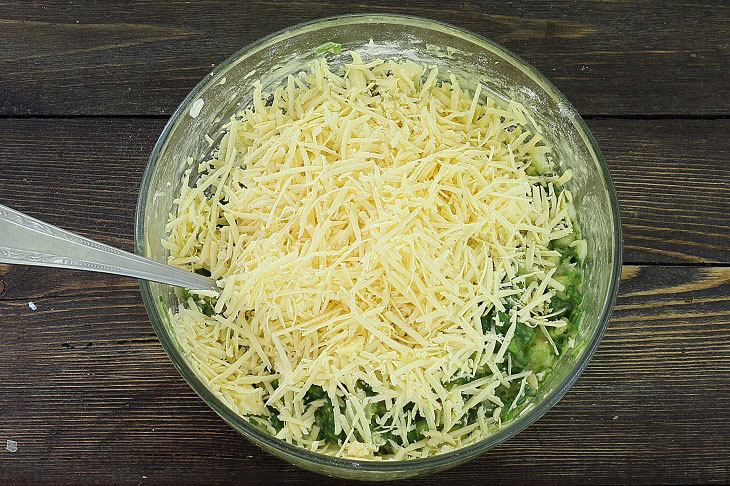 6. Send the pan with vegetable oil to a moderate heat. Warm up well. Lay out small blanks in the form of thin cakes. Lower the heat a little and cook until golden brown on one and the other side. During this time, the cheese will melt and brown well.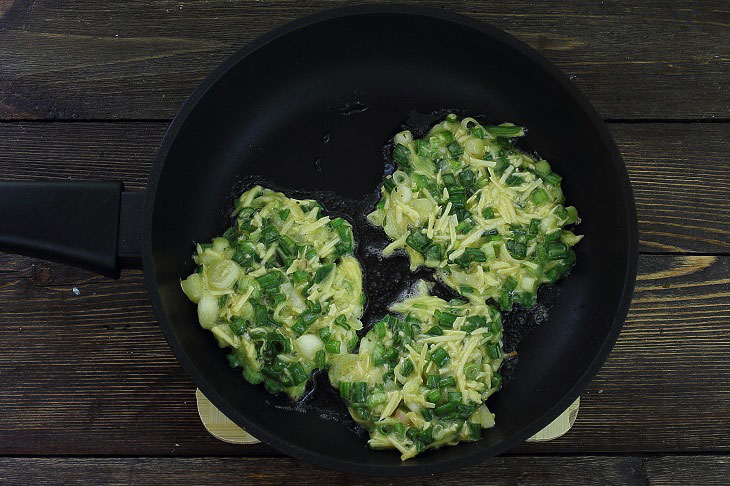 7. Prepare a flat plate with paper napkins in advance. Lay the pancakes with the green onions to soak up the excess oil and serve immediately after a few minutes.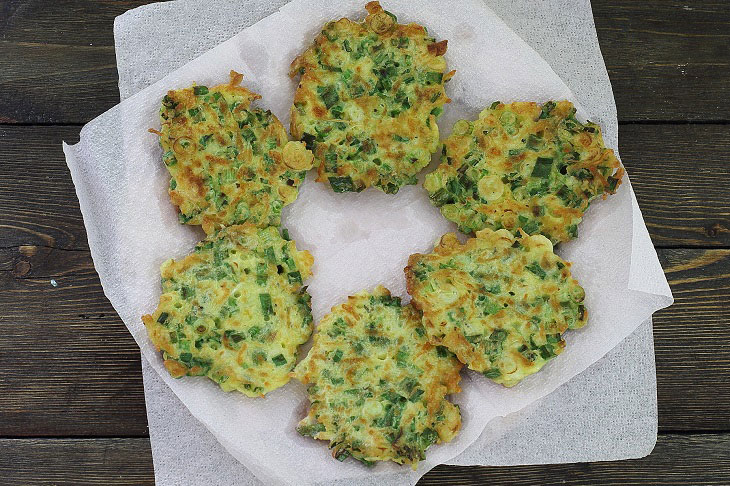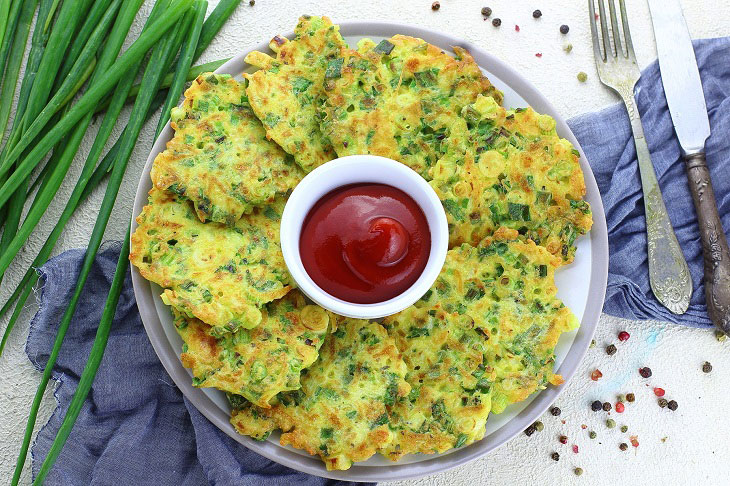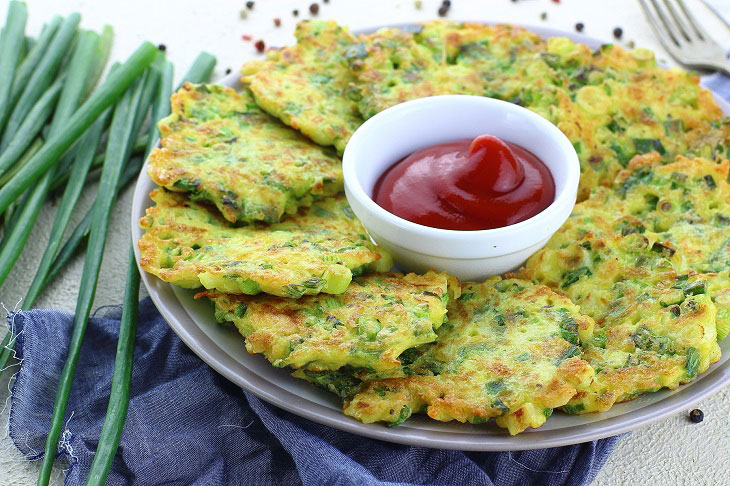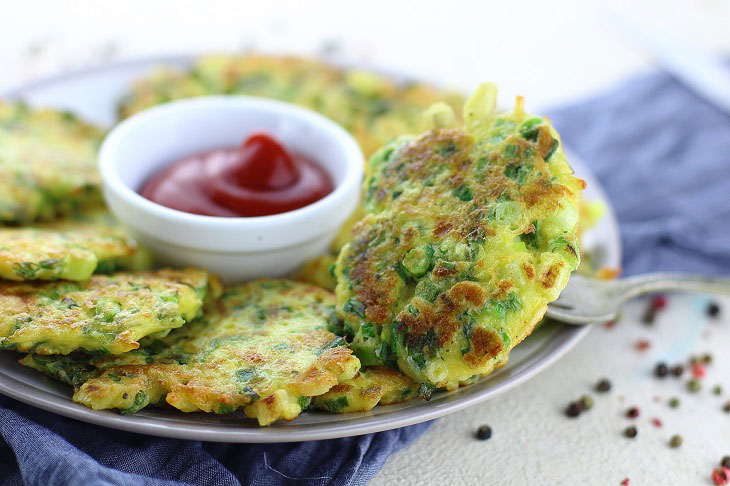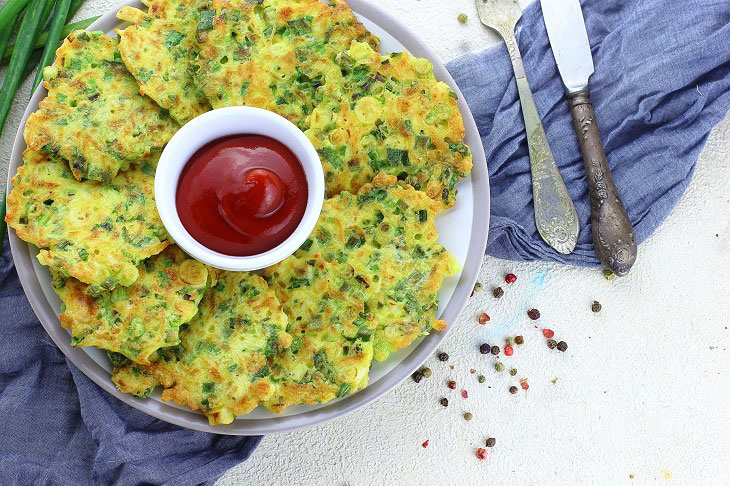 Enjoy your meal!