Potato boats with mushrooms and cheese is a dish that is ideal for a festive feast. Everyone loves potatoes, you can't argue here, so all guests will be able to appreciate a tasty and satisfying treat. The original potatoes in the form of boats will not leave anyone indifferent.
Mushrooms and cheese are ideal for the filling, which perfectly complement the potatoes. For the recipe, you can buy champignons – they are always on sale and are inexpensive. Cheese can be used any, to your taste. Cook delicious potato boats in the oven and your festive dinner will be a hit. And no meat is needed. You can serve this dish with any vegetables and herbs.
Ingredients:
Potatoes – 400 g.
Champignons – 200 g.
Cheese – 70 g.
Onion – 50 g.
Mayonnaise – 50 g.
Vegetable oil – 40 g.
Salt, pepper – to taste.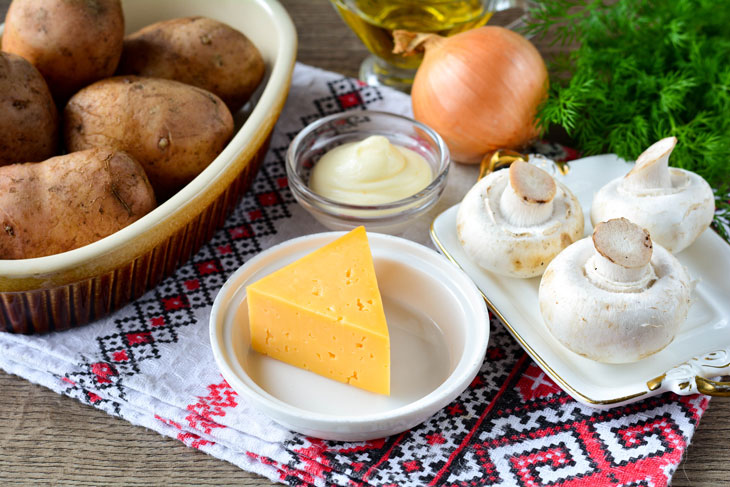 Cooking:
1. Rinse the mushrooms thoroughly, put them on paper towels to remove excess water, then chop the mushrooms – cut into small cubes. For the recipe, use both hats and legs.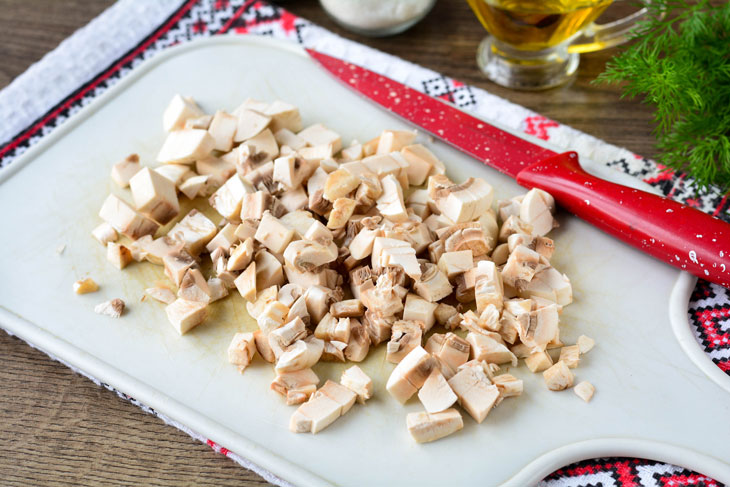 2. Peel the onion, rinse under running water, then chop finely.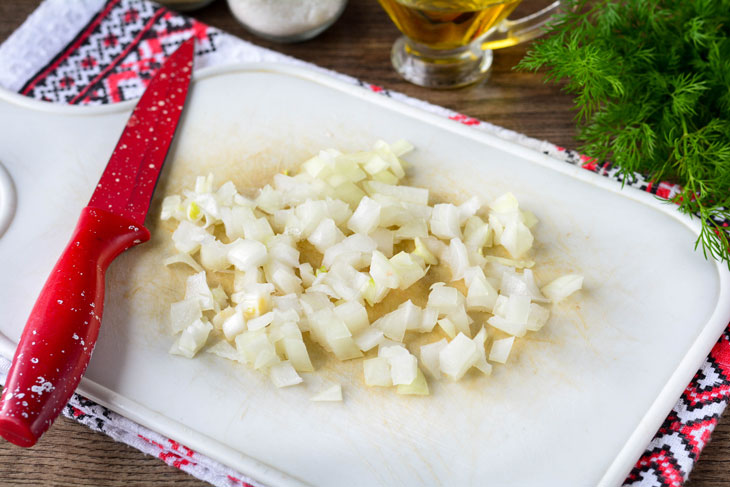 3. Heat the oil in a pan, put the mushrooms with onions and fry for 5-6 minutes.
Mushrooms and onions should be golden brown.
In the process of frying the mushrooms and onions, salt and pepper a little.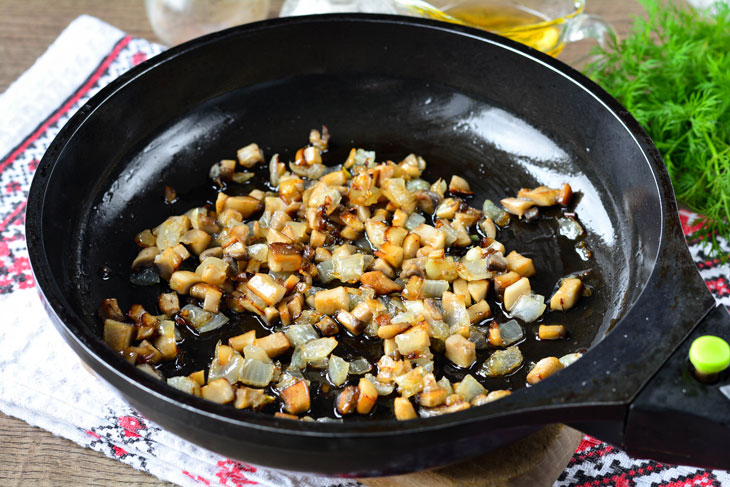 4. Wash the potatoes and put them in a saucepan. Pour in water and cook until tender, about 20 minutes.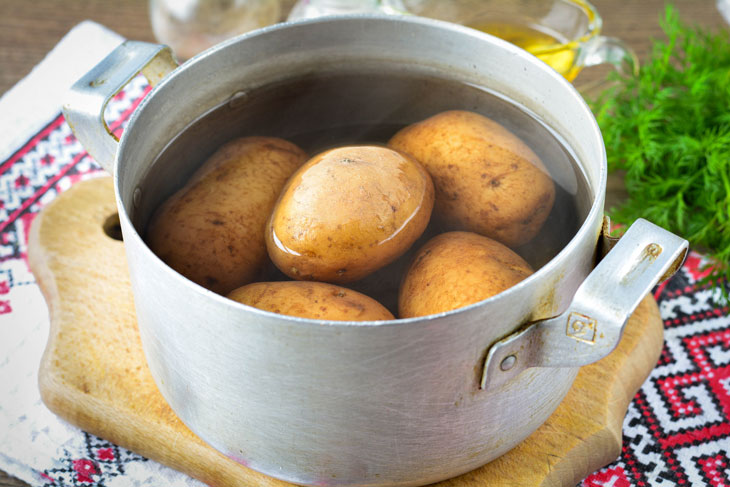 5. Peel the boiled potatoes.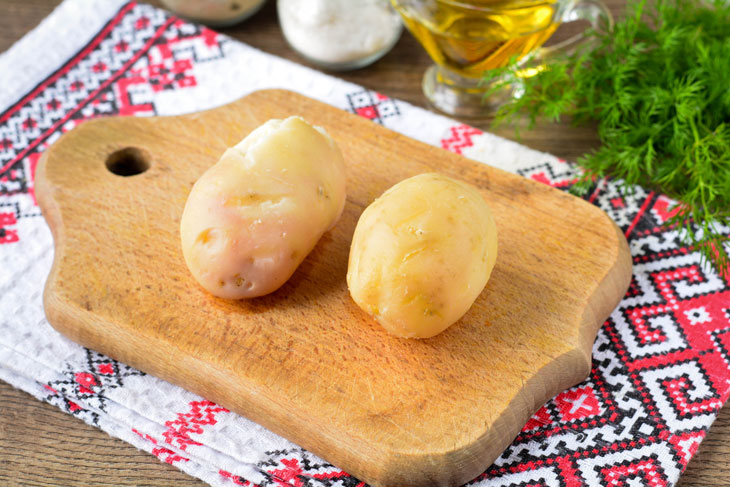 6. Cut the potatoes into equal halves.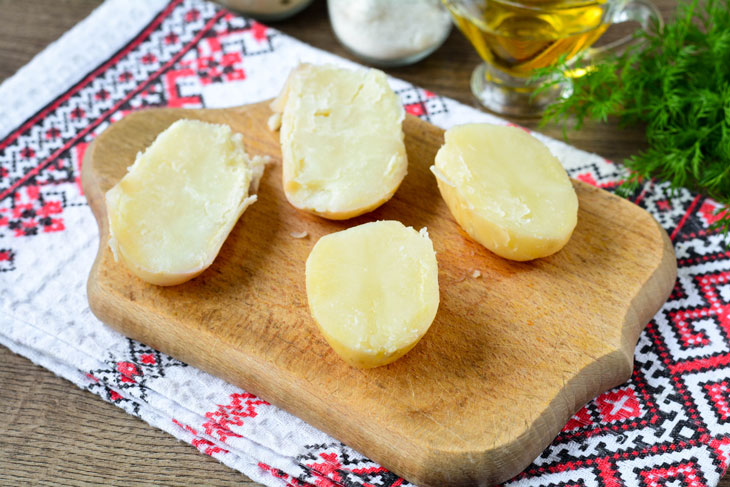 7. Remove the middle of the potatoes with a teaspoon, put the boats in a baking dish, salt and pepper each half.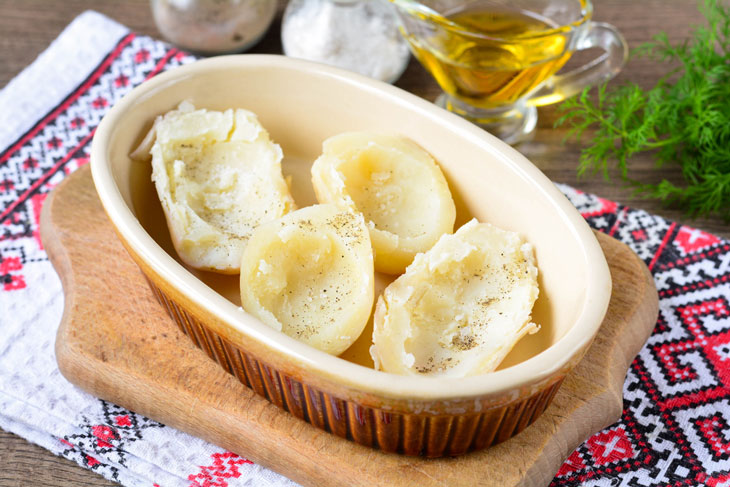 8. Fill the boats with mushroom filling, you can lay it out with a slide.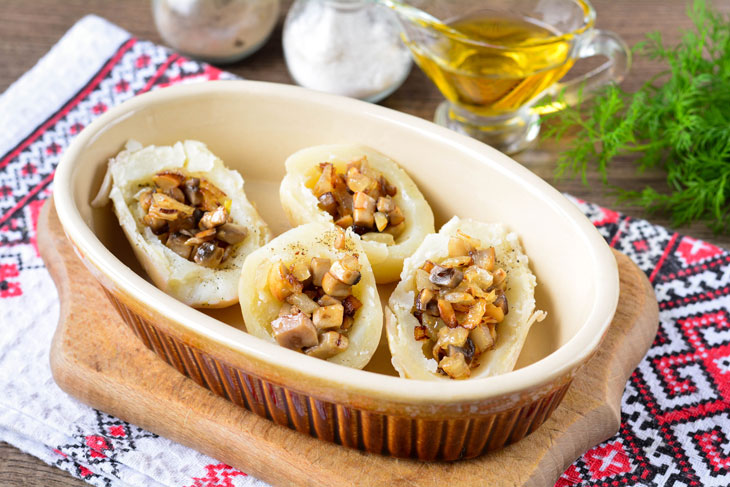 9. Grate hard cheese.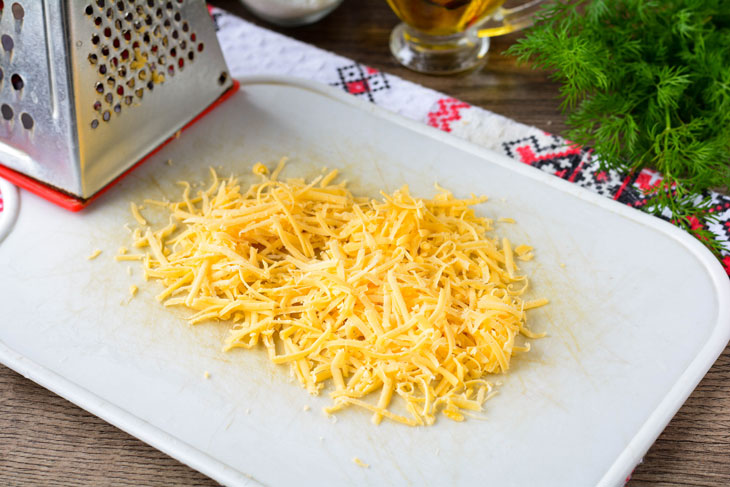 10. Sprinkle the boats with grated cheese.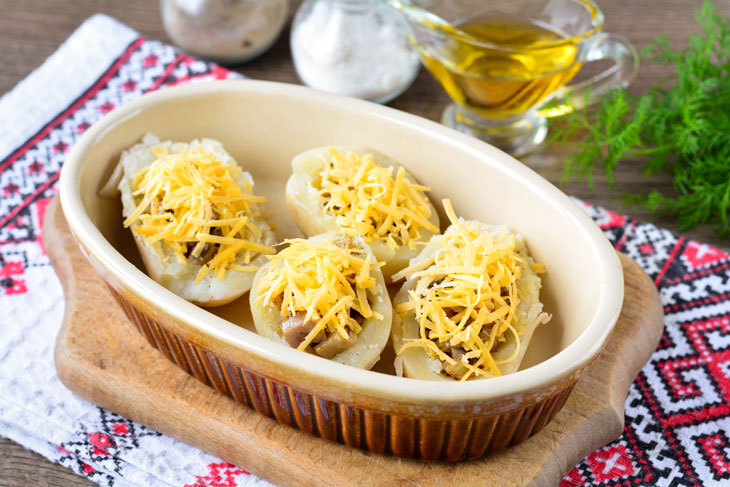 11. Pour a small amount of mayonnaise and bake in the oven.
12. Bake potato boats for 10 minutes at 200C. The cheese will melt, the dish will turn out very fragrant.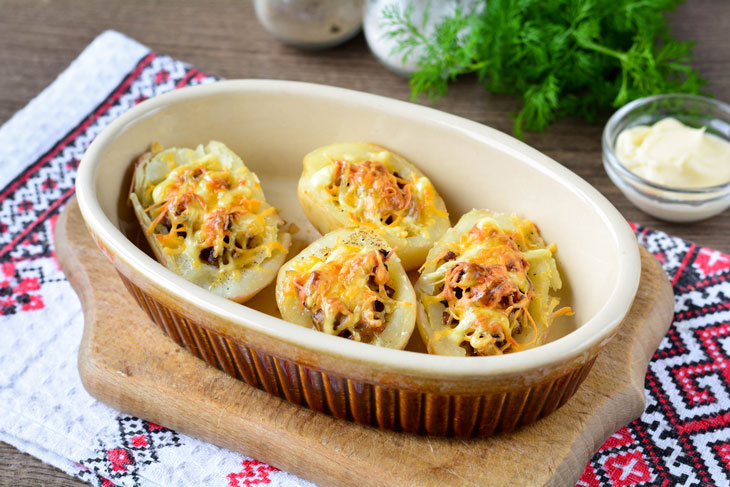 Serve the potatoes immediately to the table, as they say, piping hot.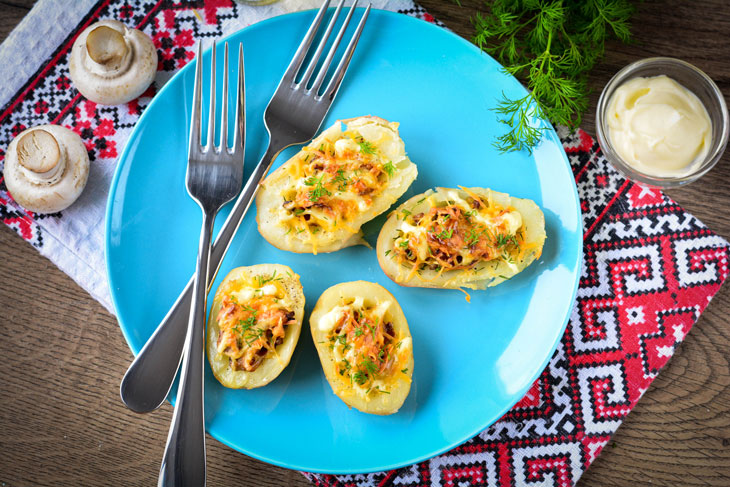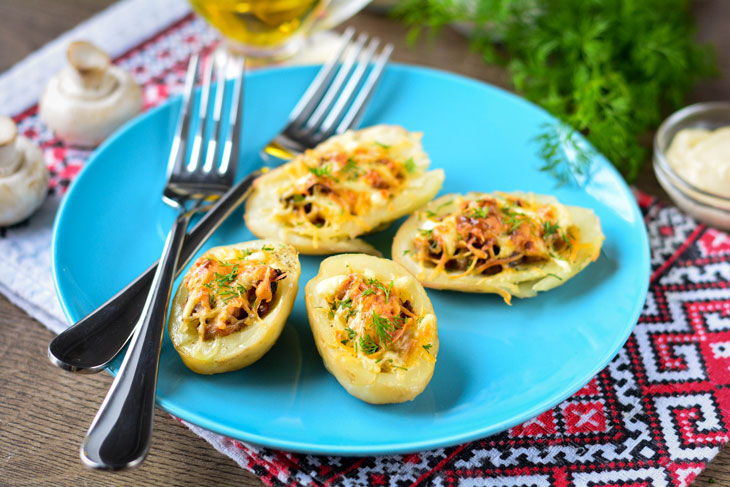 Bon appetit!