Casserole with mushrooms, eggplant and mashed potatoes is very satisfying, tasty and rich. This dish does not need any additional salads to satisfy your hunger for a long time.
You can cook a casserole with mushrooms and eggplant in about an hour and a half. It will be necessary to prepare the potatoes, eggplant and mushroom filling in advance, and then combine everything and bake.
Ingredients:
Eggplant:
Eggplant – 2 pcs.
Vegetable oil – 60 ml.
Salt – 2 tsp
Spices – 2 tsp
Potato:
Potatoes – 4 pcs.
Milk 2.6% – 4 pcs.
Salt – 4 pcs.
Mushrooms:
Vegetable oil – 50 ml.
Mushrooms (champignons) – 400 g.
Red onion – 1-2 pcs.
Salt – 2 tsp
Spices – 2 tsp
Sour cream 21% fat – 3 tbsp. l.
Spinach – 1 bunch.
Fill:
Chicken eggs – 2 pcs.
Milk 2.6% – 2 pcs.
Salt – 2 tsp
Spices – 1 tsp
Additionally:
Parsley – 1 bunch.
Basil – 1 bunch.
How to cook:
1. Wash eggplant, cut into rings.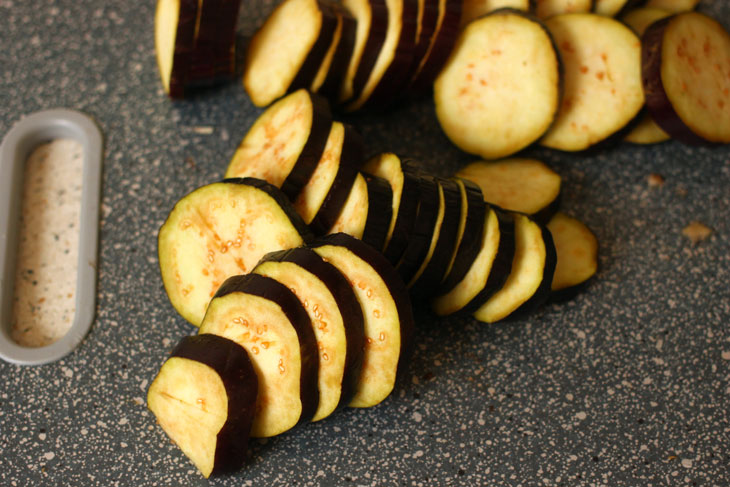 2. Prepare the oil mixture. Add salt and spices to vegetable oil, mix.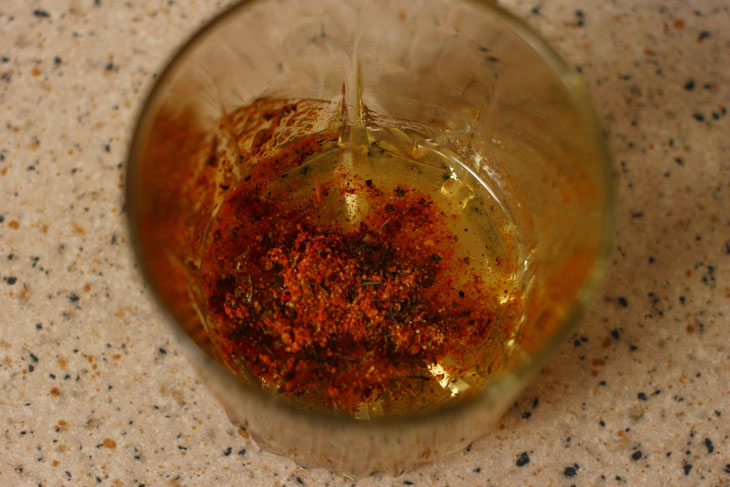 3. Brush the eggplant rings with the butter mixture on both sides and place on a parchment-lined baking sheet. Put the baking sheet in the oven and bake for 30 minutes at 170 degrees. In the process, turn over to the other side.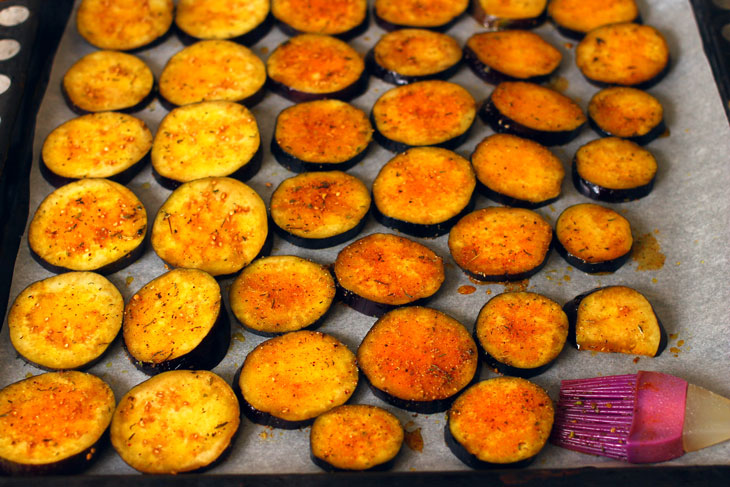 4. Boil potatoes in salted water until tender.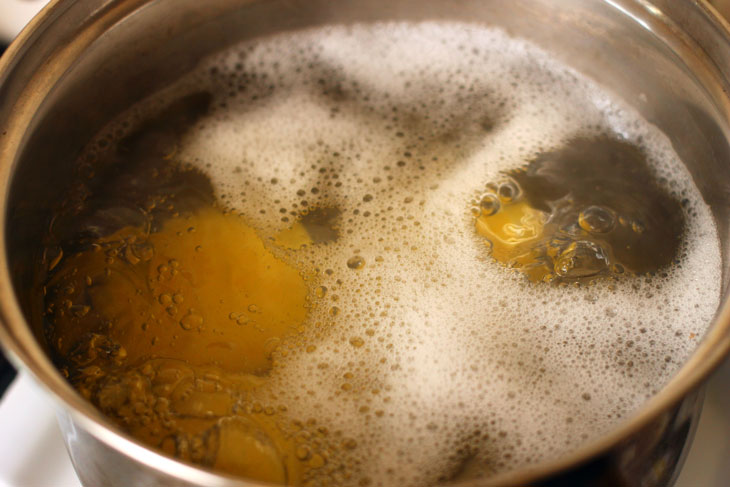 5. After that, drain the water, add milk and salt. Make a puree.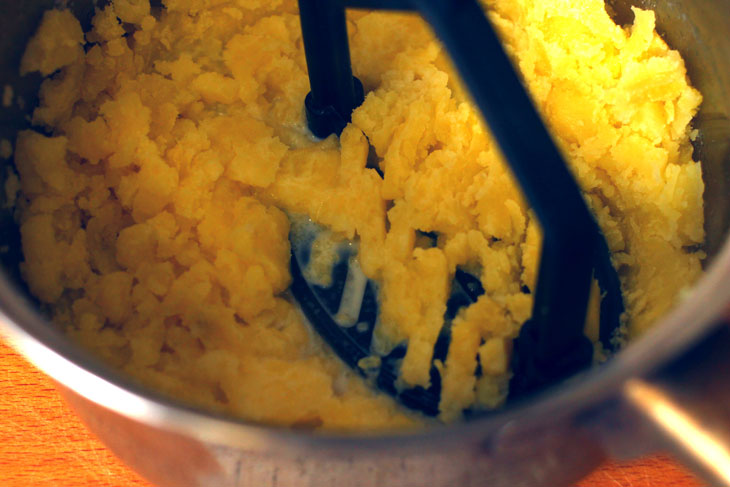 6. Put the diced onion in a frying pan with oil and fry until golden brown.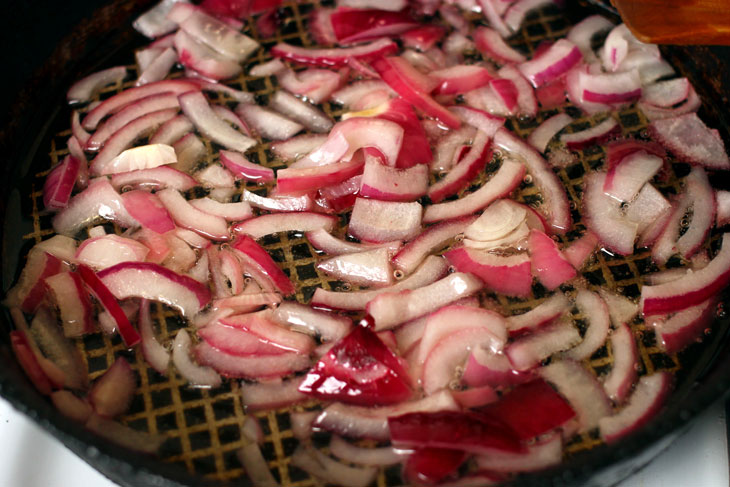 7. Add chopped mushrooms to the onion.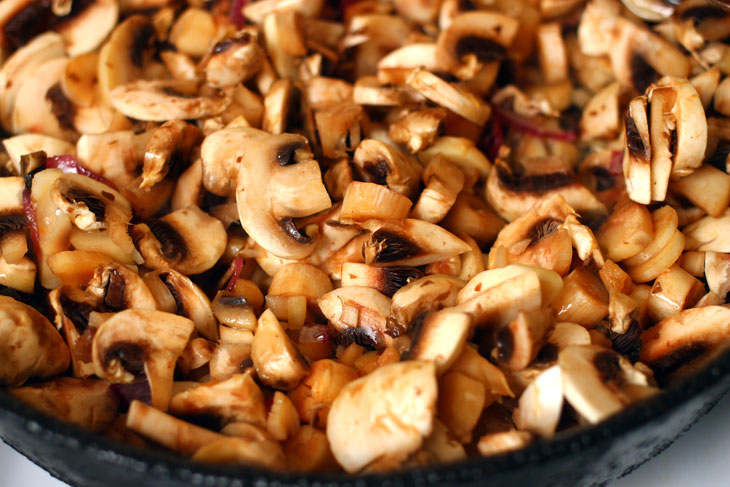 8. Pour in salt and spices.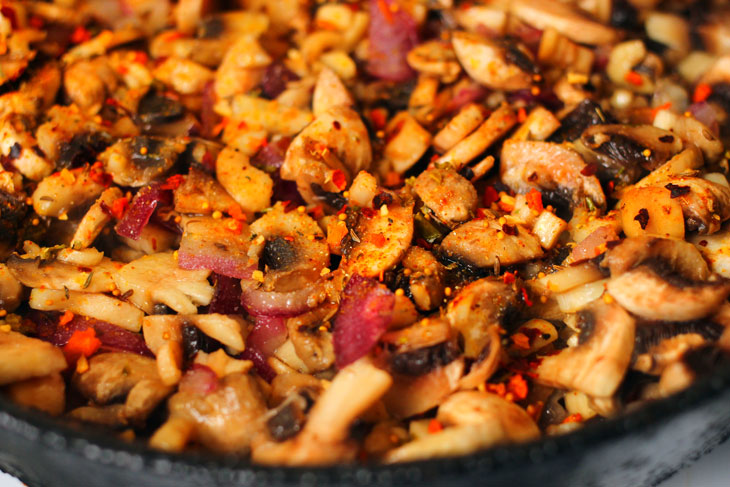 9. Add sour cream and stir. Simmer until the liquid boils away.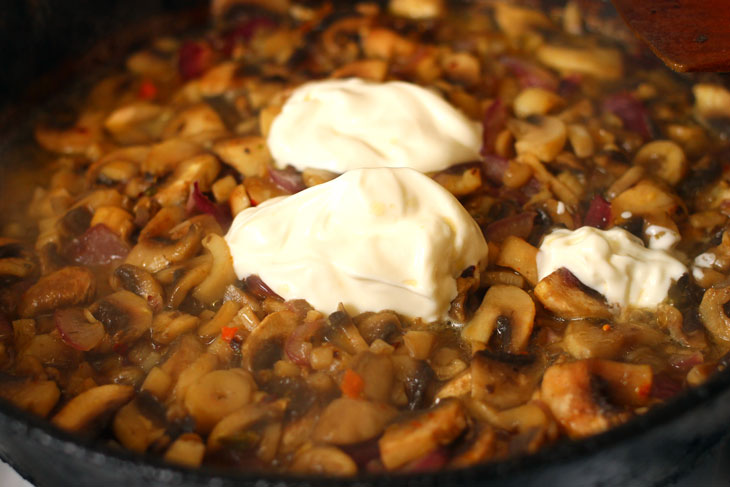 10. Chop the spinach and add to the pan at the end of cooking. Simmer for 2-3 minutes.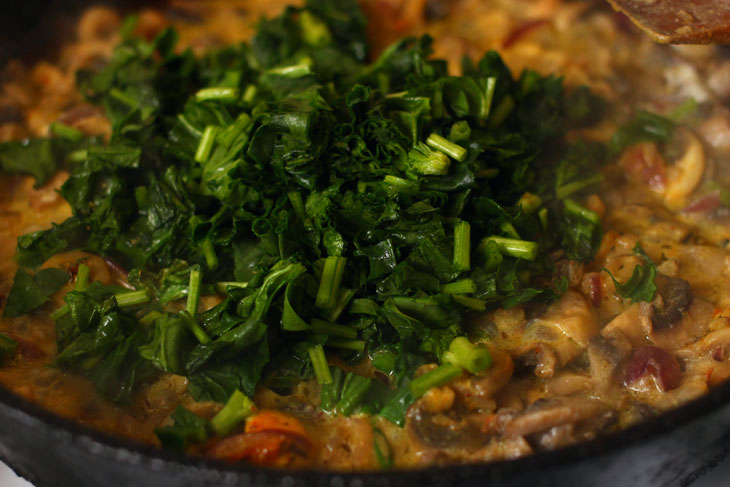 11. Combine eggs with milk.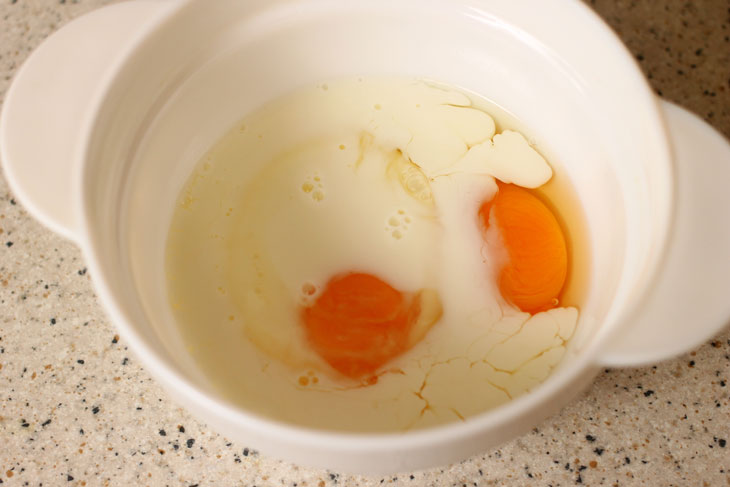 12. Add salt and spices to them, stir until smooth.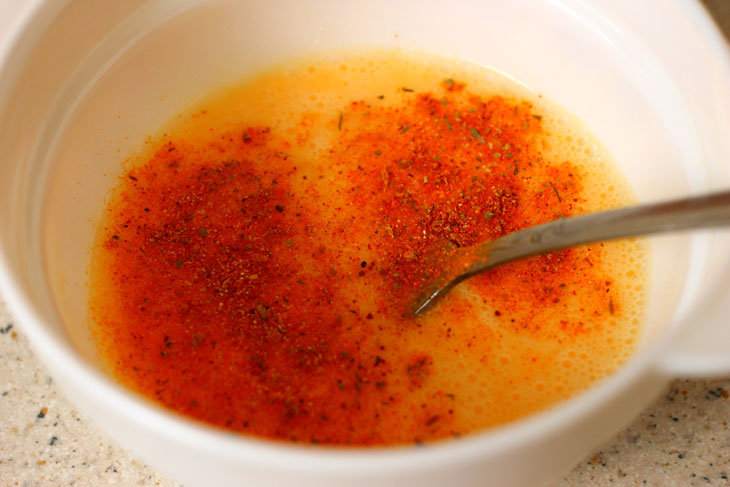 13. Cover the form with parchment. Lay the baked eggplant rings on the bottom. Sprinkle them with chopped parsley.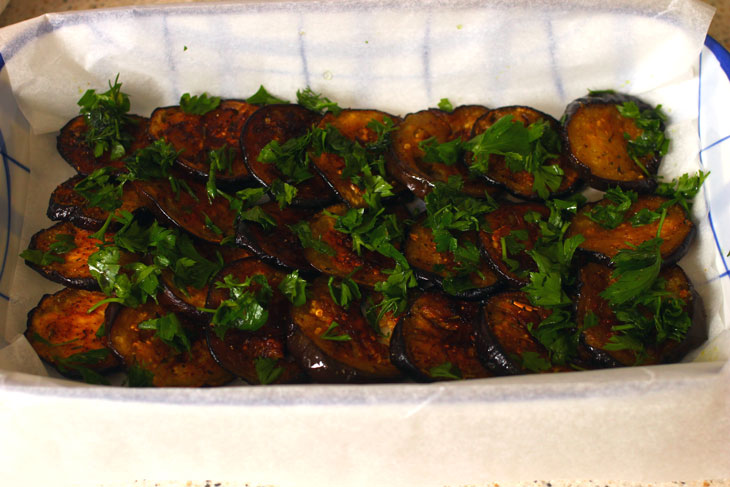 14. The next layer is puree.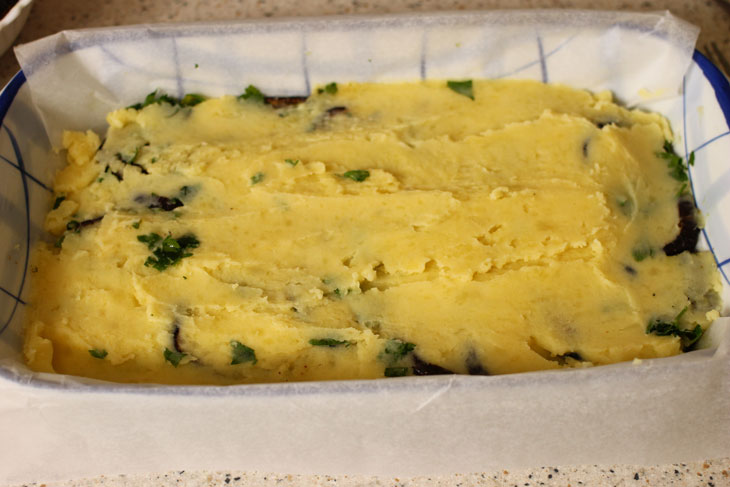 15. Next, lay out the mushroom filling.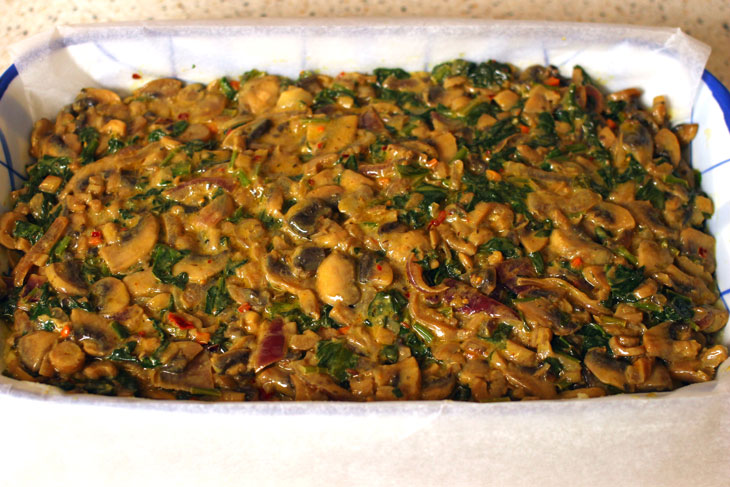 16. Then lay out the remaining eggplant.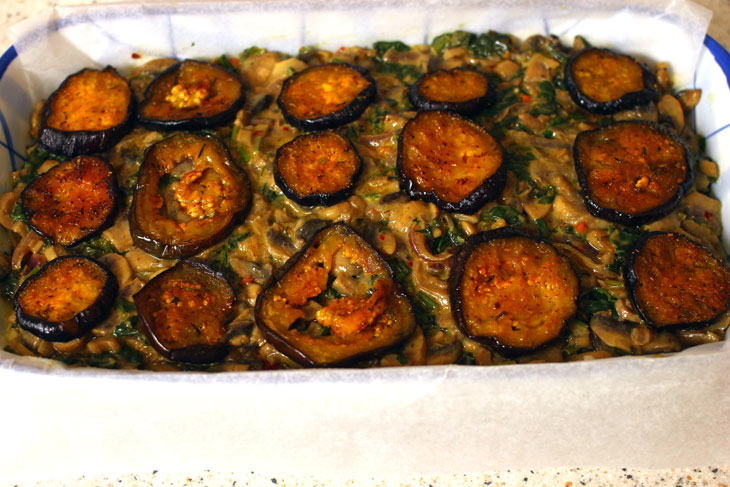 17. Pour in the egg and milk mixture.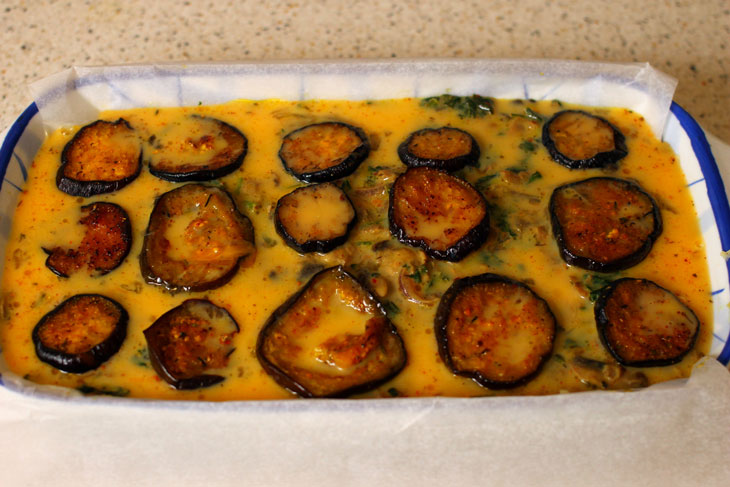 18. Top with mozzarella cheese slices and top with parsley and basil.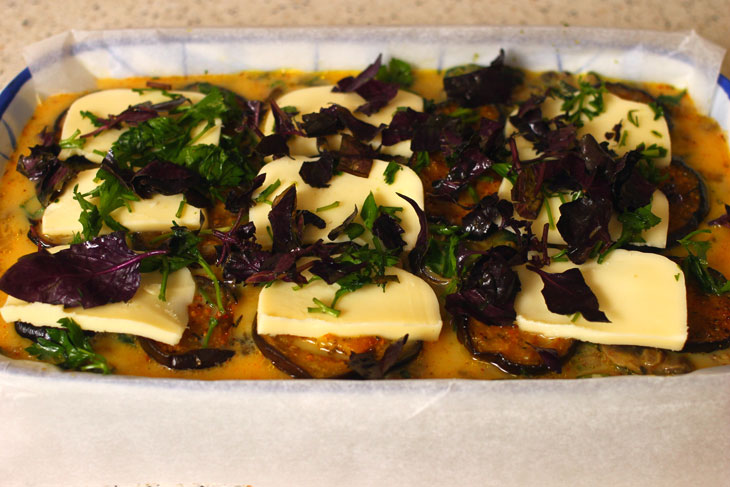 19. Put the mold in the oven, covering the top with foil. Cook for 40 minutes at 170 degrees. Then remove the foil and cook for another 10 minutes.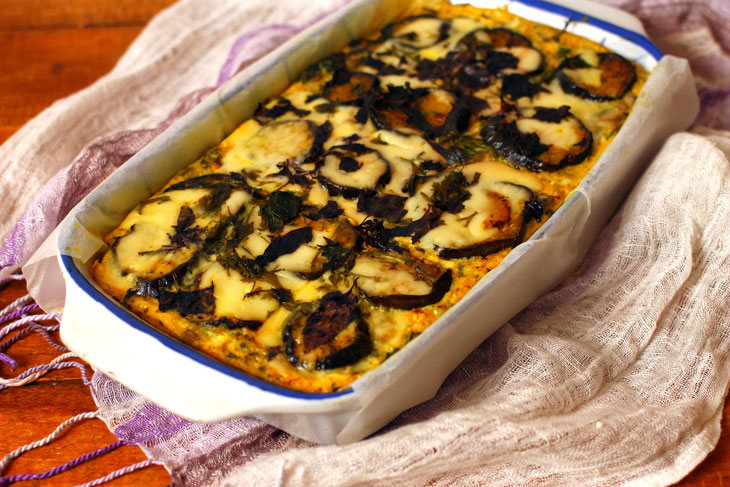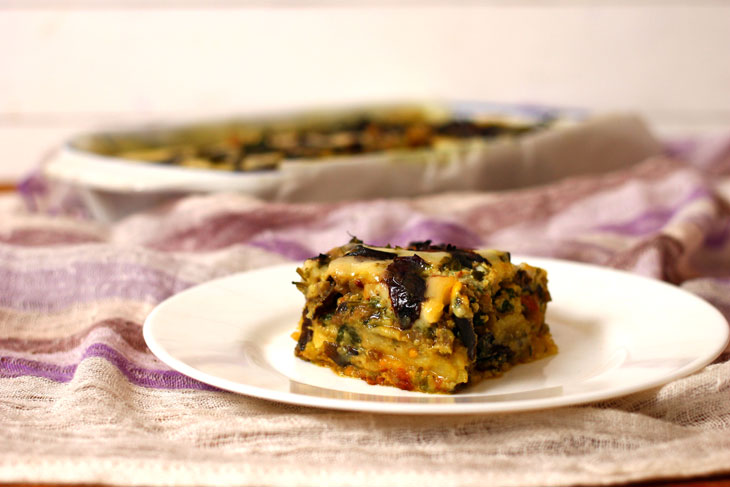 Enjoy your meal!